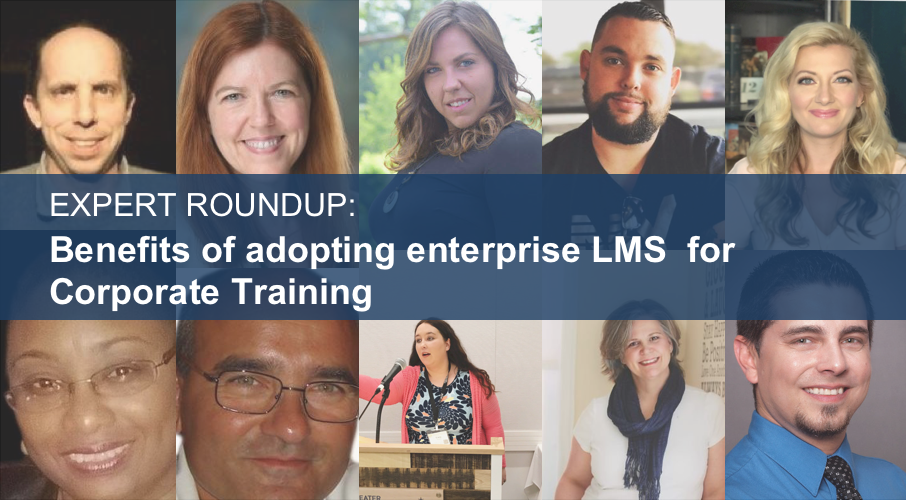 Many enterprises often complain that they don't get the desired result from employee training software. Continued reliance on legacy systems is to be blamed for getting less-than-optimal outcomes since outdated training tools and processes are counterproductive. In such a situation, switching to an enterprise learning management system can prove extremely advantageous to organizations across a spectrum of industries.
This post presents a roundup of opinions from 10 experts consisting of business owners, trainers, instructional designers, and learning & development specialists on how an enterprise LMS can help you achieve your business goals. Take a look.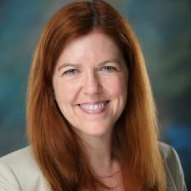 An enterprise LMS allows front-line managers, C-Suite and leaders across business units to assess performance gaps, recommend individual training and report on the impact of training, good and bad, on the entire organization's financial and business objectives.
---
Read More:- Enterprise LMS for Companies: Features & Benefits
---
When used right, the LMS is not a self-referential tool for a Learning department. Rather, it is a tool that is accessible and used by everyone to help advance business goals.
LMS is a tool to advance towards business goals through proper training and reporting on employees. Tweet this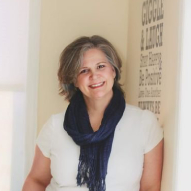 For large, multi-division organizations, a corporate LMS offers the benefit of a centralized repository for training records, making it easy to keep track of employees across the organization. This also allows managers/supervisors to ensure employees receive appropriate compliance training.
Using a corporate LMS, organizations can curate multiple types of learning in one place, making it easy for employees to find what they need, when they need it. This is a bonus for employees, thanks to increasing access through mobile devices and focus on responsive and accessible learning.
Finally, robust reporting adds value to enterprises that most corporate L&D teams need. From analyzing how learners interact with content to recognizing trends, reports provide critical data to improve the L&D function across an organization.
LMS offers a centralized repository of data related to employee training, learning, and development. Tweet this
Katie Bonilla
Enterprise LMS Administrator at xG Health Solutions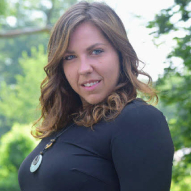 I'll be honest, most organizations don't have a clue how powerful the right LMS can be for their business. Today's learning management systems offer organizations the ability to do more than just roll out training. Enterprise systems should be a highly utilized staple in every organization, not just for corporate training but also the development of your culture and to create efficiencies.
Social learning, performance management, a wide variety of integration options, and ever-expanding content and deployment options are now available to companies so that they can use their existing systems and tools to feed information into an LMS and help develop their staff in ways we have always dreamed of.
Imagine your managers having access, in one place, to onboard new staff, track compliance training for their teams while also identifying major skills gaps for coaching and developing well-rounded teams, with collaborative spaces so employees can share knowledge and best practices or offer one another real-time support all in one easy-to-use and fun system that offers tracking and reporting. That is enterprise LMS in 2018.
Streamline communications offer both required and optional training, hone in on performance issues and knowledge gaps, and create a unified space for users to develop themselves and one another and watch their business transform. The design of your LMS and the options made available can reinforce your company culture to help create more engaged employees. You can't lose with that formula but having an LMS and using an LMS are two different things.
LMS can reinforce your company culture to help create more engaged employees. You can't lose with that formula. Tweet this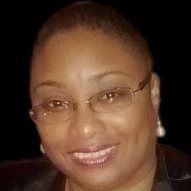 One of the benefits of adopting an enterprise LMS for corporate training is the ability to control how content is distributed to learners. Having a central location for curated articles, videos, and courses makes it easy for learners to access information anytime, anyplace.
The other benefit is that it allows the HR department to ensure employees are completing courses related to their job function or compliance course needed for recertification.
An enterprise LMS gives you the ability to control how content is distributed to learners as well as ensure completion of courses by employees. Tweet this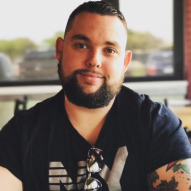 There is a slew of benefits to adopting an LMS. Here's just three of them including the one you might not have heard yet:
Data: Utilizing an LMS in conjunction with SCORM or Tin Can-enabled e-learning will help you gain a plethora of data on how your learners interact with your content. This data can inform your marketing decisions, product development, and virtually all aspects of your business.
Scalability: Disseminating content and managing your users is a fool's errand without a beefy LMS that can scale with your organization. A well implemented LMS will also allow lean organizations to manage their users and content without an administrator.
Professionalism: Nothing says "pro" like a polished interface with engaging content for your learners. Sending your learners to watch YouTube videos while taking notes sends the message that you're an amateur. An image is everything, and an LMS sends the message that you take learning seriously within your organization.
Learners' interaction with engaging content and scalability of the learning management system are the highlights of an LMS. Tweet this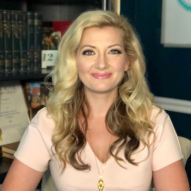 While there are several creative ways to use an LMS in a corporate environment, there are some fundamental reasons to highlight first:
The LMS gives a business L&D metrics and analytics. One can extract data to determine future training needs and evaluate the effectiveness of the current training. For example, you can track how long students spend in the course, and if there are trends for correct vs incorrect answers.
Tracking employee training is a requirement to report participation and compliance. For instance, airline and oil & gas industries have several compliance courses that must be taken, and adherence to these requirements needs an accurate way to track and measure participation.
An LMS can be used to tie requirements of business processes to job roles. In addition, company partners, for instance, can certify at various levels to get selling discounts, marketing funds, work authorizations, and access to sell other products or solutions.
The LMS is a knowledge bank for a company. It is a place to store all the tribal knowledge accumulated throughout the company. This way, if an employee leaves, their information doesn't leave with them.
LMS is a knowledge bank for a company, a storehouse of tribal knowledge. Tweet this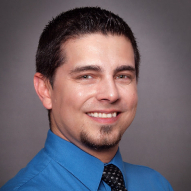 An LMS is a great tool to improve the learning agility of any corporation or enterprise. There are many benefits to procuring an LMS for corporate training, which include:
Ability to deploy and assign content as needed. An LMS provides a way to assign content on demand, sending it to a learner's transcript for tracking and consumption. Content is also available 24×7.
Access to a variety of training types. Training comes in different shapes and sizes such as eLearning classes, instructor-led training, videos, PPT, documents, tests, etc. An LMS can assist you in providing vast options to the learners.
Watch this video to learn how to overcome the challenges of testing and assessing learners, particularly in a corporate setting. Create online tests easily like a pro.
Tracking internal and external training. Without an LMS, tracking mandatory and voluntary training compliance is relegated to manual labor in a program like Excel.
Improved reporting of training completions and pending items. Having an LMS expands the possibilities of the types of reports that can be obtained.
Integration of career development and disciplinary education in a single place. An LMS makes it easier to provide effective career pathing and development for every position since curricula can be created to define the skills needed for the progression through a company. In addition, training hosted in the LMS can take necessary disciplinary actions without many drawbacks.
Providing a set of automated reminders and notifications as necessary. These reminders and notifications can be tailored to support the needs of any enterprise.
Having a sole source or repository of content. Making the LMS the hub for all things training ensures adoption and utilization since everything related to it is hosted under one roof. The easier the access to training, the more people will access it.
---
Read More:- What Is Call Center Training
---
It is a great tool to achieve learning agility and career pathing in any corporation or enterprise. Tweet this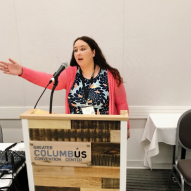 Even though the word LMS usually invites groans, there are benefits to adopting an enterprise LMS for corporate training.
The first benefit is that it can provide a consistent place for all training data. Many organizations have training-related materials spread in multiple places. An enterprise LMS can help solve the question, "where do I need to go to access training?"
Additionally, conducting training in an enterprise LMS can provide analytic and workforce data for the training. For example, if you work in a call center environment, an enterprise LMS can help inform the workforce, forecasting the average time to complete training to help plan the production for the day.
While these are the two benefits that many companies look for in an LMS, your organization's needs may vary. The best way to determine what is needed for your organization is to do a detailed evaluation of different LMSs.
A single repository of all training data and analytical and forecasting features are what you can expect from an LMS. Tweet this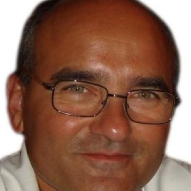 The era of a traditional formation to validate and certify the competency of specific professional leagues no longer makes sense. Today entrepreneurs are looking for human resources to whom they can entrust business responsibilities to achieve quantitative and qualitative results. These goals can be attained through learning pathways aimed at improving attitudes, thinking patterns (action & reaction), behaviors, and successful practices.
Integration is no longer just e-Learning platforms, but learning pathways dedicated to specific objectives and results integrated into all forms of learning and technologies online.
We need a permanent and integrated learning system that transforms the knowledge acquired into operative teaching units, and from which each operator can access to generate knowledge through various learning modes.
An integrated and permanent learning system that delivers quantitative and qualitative results for businesses is one characteristic of an LMS. Tweet this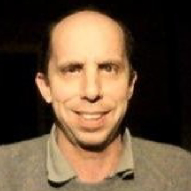 The modern enterprise LMS represents critical infrastructure for managing any training in an enterprise. If you are managing other deliveries in addition to online training, only the right type of enterprise LMS can help secure competitive advantage and accelerate growth.
Consider a product rollout with webinars, online training, in-person field training, performance observation, performance support with micro training, and training internal people and business partners. The right enterprise LMS pulls all this together, simplifying administration, lowering business costs, and standardizing training.
Other real benefits include higher user engagement, better risk management, higher productivity, higher sales, and more.
LMS represents a critical infrastructure for managing any training program. Tweet this
Interesting Read: Best Docebo LMS Alternative
Bottom Line
A common thread running through these opinions from experts is that an enterprise learning management system can transform your business even before you realize it. With the option for creating multiple integrations, relevant courses, customized learning experiences, and insightful reports, an enterprise LMS offers an easy and simple but comprehensive way to manage the learning and development of employees. In other words, it is a one-stop solution for all businesses, big and small, to create, document, administer, and track training programs, whether in-house or remotely.
Do you want a free Training Software?
We have the #1 Online Training Software for employee training & assessment