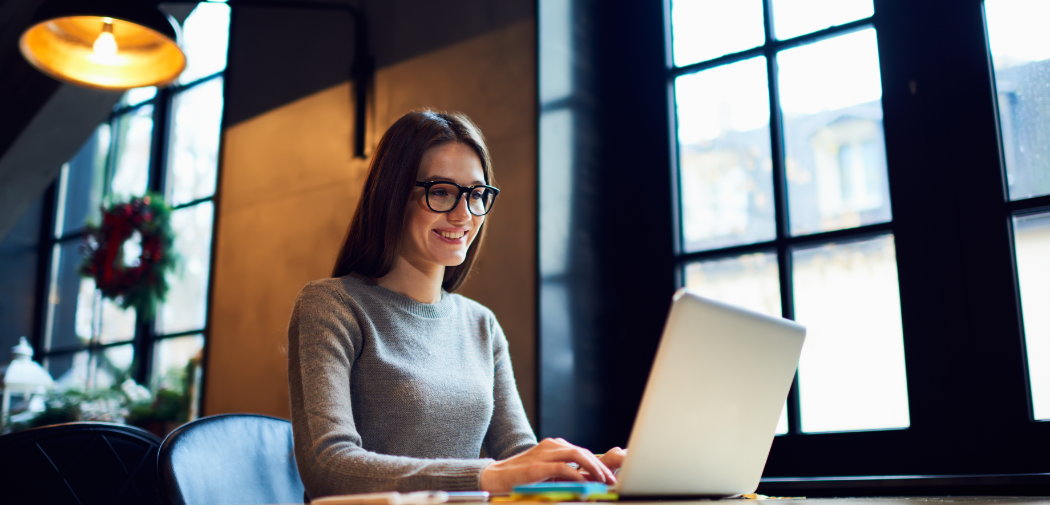 Which is the Best K-12 LMS?
The best K-12 learning management systems are easy to use and fit for remote or distance learning. Teaching, learning, communication with students and parents, and assessment become centralized and straightforward with these learning management systems.
Secure one-time login, real-time progress tracking, standards-based grading, feedback, and reporting are a few of the features common in top K-12 learning platforms.
If you are trying to understand more about K-12 learning management systems or trying to invest in one, consider this data –
The total global expenditure on educational technology or EdTech is expected to reach $404 billion by 2025.
Students who used learning devices for more than 60 minutes per week achieved higher academic results.
Even before COVID-19, the use of various educational technologies was commonplace. But the pandemic made such tools mainstream.
One such tool is a learning management system (LMS). While many enterprises rely on LMS solutions for employee learning & development, many educational institutions are increasingly making a beeline for these tools to make teaching and learning easier and more efficient.
Like an enterprise-grade LMS, an LMS for K-12 makes it easy to create a course or test, share them with any student, anytime and anywhere, and track progress in real-time.
In this blog post, we'll be exploring the 10 best K-12 learning management systems for 2023.
Features and a Quick Comparison Table of the 10 Best K-12 LMS
10 Best K-12 Learning Management Systems
Why Is It Best?
Pricing
ProProfs LMS Software

Easy to Use
Course Library
Virtual classroom
Engaging Quizzes & Surveys
Online Q&A community
100+ Customizations
Reporting & Analytics

Forever free for up to 10 learners.Paid plan starts at $1.97/active learner/month for large teams. Billed annually.
Google Classroom

Fast Classroom Setup
Google Meet
Distance Learning
Assignments
CS First
Creativity Tools

Free
PowerSchool

Driven By Student Growth
Unified Classroom
Student Information System
Unified Administration
Teacher Empowerment
Parent Engagement

Available on request.
Moodle

Free & Open Source
100+ Languages
Moodle App
Flexible Learning
All Types of Online Learning
Easy Integration

Free
Canvas

Cloud-Based
Resource Library
Mobile App
Mass Messaging
Quizzes & Tests
Secure Technology

Available on request.
itslearning

Cloud-Based
Resource Library
Mobile App
Mass Messaging
Quizzes & Tests
Secure Technology

Available on request.
Otus

Differentiated Learning
Seamless Communication
Data-Driven Instruction
Hybrid Learning
Common Assessment
Standards-Based Grading

Available on request.
Twine

20+ Years' Experience
Simple
Online Classrooms
Parent Communications
School Administration
Security

Starts at $100/user/month.
Blackboard Learn

Remote Learning
Virtual Classroom
Mobile Communications App
COVID-19 Resource Center
SafeAssign
One-Stop Student Services

Available on request.
Edly

Learner-Centered Design
Open edX Partner
Blended Learning
Mobile Learning
Multisite
Round-the-Clock Support

Available on request.
Before we go ahead and look at these online learning management systems in greater detail, let's quickly understand the following:
What Is K-12 LMS?
It is an LMS meant for schools from kindergarten up to 12th grade. K-12 learning management systems serve as the learning management and support tools for teachers and students in primary and secondary education. These platforms play a key role in streamlining course assignments, communication (between teachers, students, and parents), assessment, grading, and more.
Key Components of a Superior K-12 LMS
Some of the key features you'll find in leading K-12 LMS software are:
Customization for courses and tests according to the unique needs of the learners
Tools for seamless communication & collaboration such as instant messaging & video conferencing
A single login and authentication system to simplify user management and eliminate password fatigue
Mobile-friendliness to enable learning on the go, on any device, anytime, anywhere
Reporting & analytics on student progress and performance
An automated grading system to replace manual grading and ensure transparency
Key Benefits of K-12 LMS
A K-12 learning platform promises several benefits. Some of them are:
24/7 access by teachers, students, and families
All the educational tools, resources, and support in one place
Centralized communication using multiple channels
Supports different files types and engaging multimedia
Easy monitoring and tracking of students and their learning
Custom assessment using different templates and standards
Let's now get back to the learning management systems and elaborate on each of them to know them better.
10 Best K-12 Learning Management Systems For 2023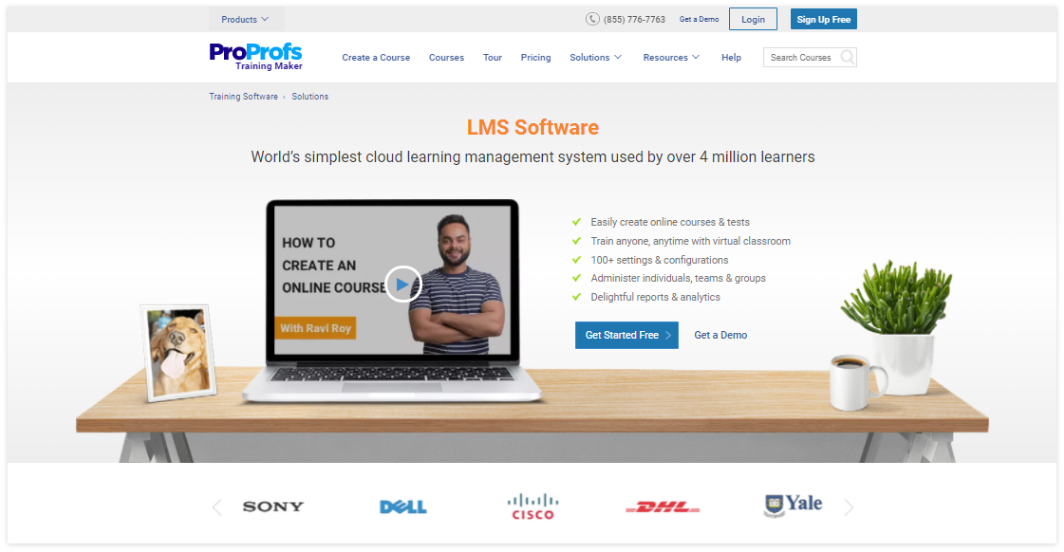 ProProfs LMS is the world's easiest cloud based LMS that people use to bring structural and functional changes in teaching and learning. Many businesses use it as online training software to deploy major training programs such as sexual harassment training.
Apart from that, several top schools and universities use this all-in-one solution as it offers everything they could possibly need to conduct online or blended learning successfully.
With ready-to-use courses, 100+ customization options, and a user-friendly interface, you can get your K-12 programs up and running in no time with the LMS.
Features
Premium Course Library Access a premium library of 100+ professionally designed, customizable, and ready-to-use courses on a range of educational topics.
Virtual Classroom Software Manage students of any class size by using a centralized and secure virtual classroom.
Learning Paths Bundle courses together and offer guided learning paths according to the needs of each learner.
Multilingual Support ProProfs speaks over 70 interface languages, enabling teachers to train a worldwide audience in a language they understand.
Pros
Easy to use
Configurable
Awesome customer service
Pricing: Forever free plan (up to 10 learners). Paid plan starts at $1.97/learner/month (billed annually) for large teams. No hidden charges. 15-day money-back guarantee.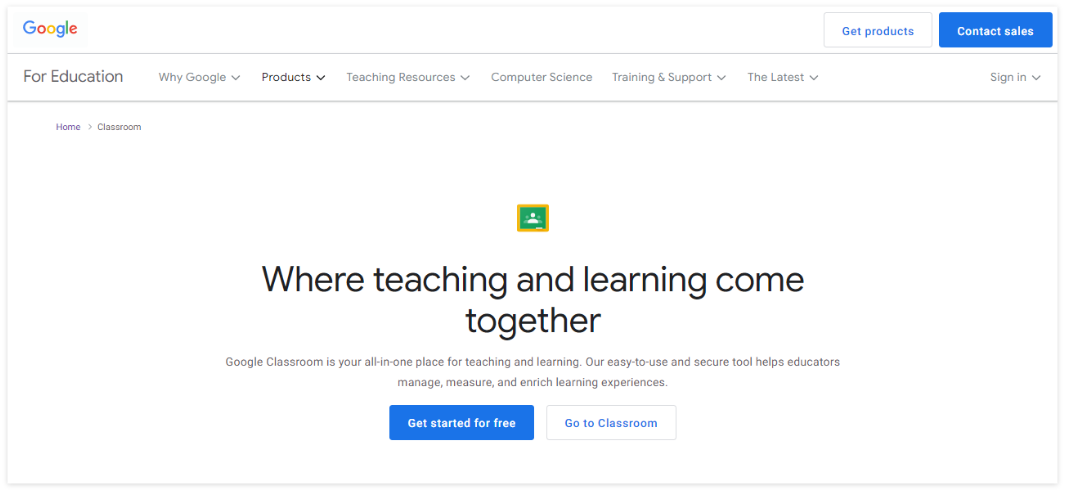 Coming from a top market player, Google Classroom is easy to set up and deploys in a few clicks. It is free for schools. Its offerings such as Google Workspace For Education, 24/7 support, multiple security layers, and simple and shareable devices called Chromebooks make learning fun and safe.
Using Google Classroom, educators can efficiently manage and assess learning progress while staying connected with learners in schools, homes, or on the move.
Features
Free Account Google Classroom accounts are free for teachers and students. However, schools must register for Google Workspace for Education.
Student-Teacher Collaboration Google Classroom focuses on collaboration between teachers and students through tools such as Docs, Sheets, and Slides.
Virtual Classes Easily set up video classes and meetings with Google Meet. All you need to do is share a join link.
Rubric Grading Use the rubric evaluation system to assess your students and share feedback. It consists of a set of criteria with numerical grades.
Pros
Simple in design
Suitable for virtual & hybrid learning
Helpful integrations
Pricing: Free.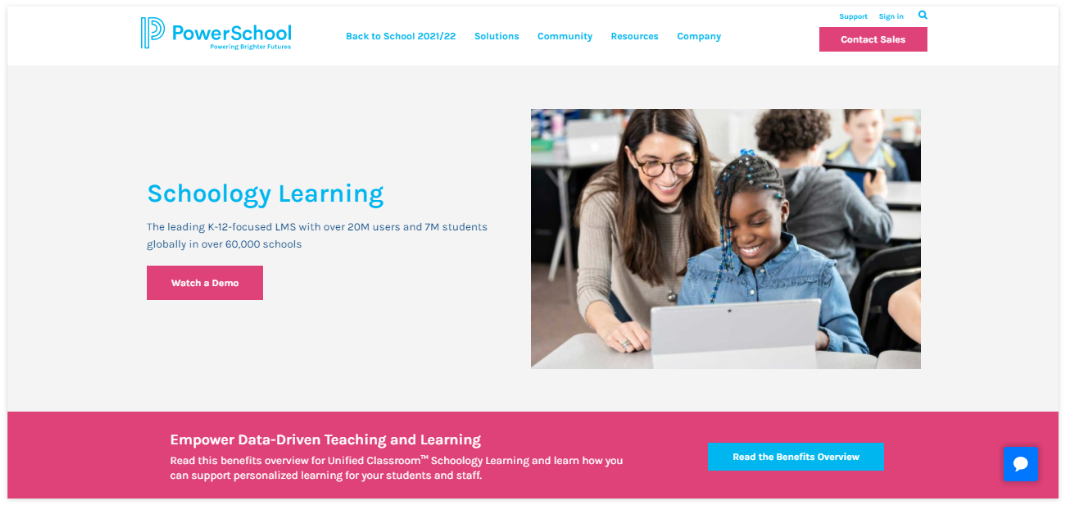 If you're looking for a comprehensive teaching and learning platform, then PowerSchool is the right tool. Its complete set of tools enable K-12 school districts to empower educators and improve student performance.
The LMS is powerful, flexible, and comes with over 200 pre-integrated tools, including an award-winning student information system (SIS). Its video conferencing solution makes it easy to teach students in classrooms, at homes, or both.
Features
Student Information System Optimize how you manage and use your students' data through real-time insights.
Digital Tools PowerSchool offers many flexible digital learning tools for personalized learning, parent engagement, interactive experiences, and more.
Designed For All School Types The LMS is designed for K-12 grades in all school types – private/independent, charter, magnet, district, international, etc.
Assessment Solution Monitor student progress and give personalized instructions through a comprehensive assessment solution. Get a clear picture of your students.
Pros
Accurate grading
Self-help resources
User-friendly teacher portal
Pricing: Available on request.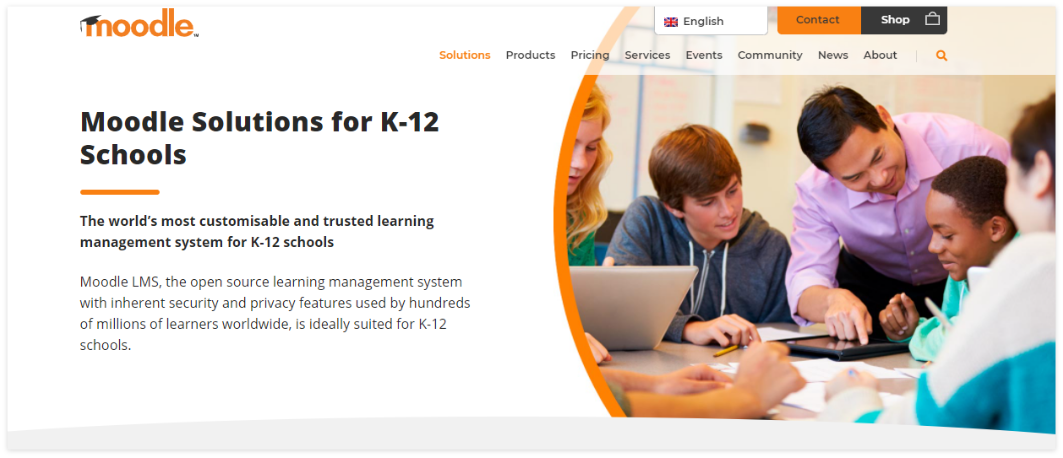 In the realm of online learning management systems, Moodle is comparatively a familiar name. Free and open-source, Moodle is the world's most popular LMS. It is highly customizable and adaptable. The tool is designed in collaboration with a global community.
It empowers educators to create accessible, flexible, engaging, and safe teaching and learning spaces. An app for touch screen devices and integration with third-party platforms and services are among the offerings you can expect.
Features
WCAG 2.1 CompliantMoodle is compliant with web content accessibility guidelines (WCAG) 2.1. Its integrated content accessibility checker is designed to help educators identify accessibility issues in their courses.
Pedagogical ToolboxThis feature lets teachers build their own educational platforms and teach any number of learners the way they want.
Mobile-FriendlyThe K-12 LMS supports learning on any device, no matter where the learners are.
Assessment SystemMoodle supports a rich assessment system, including quizzes and workshops or peer assessments.
Pros
Free
Regularly updated
Great for progress monitoring & evaluations
Pricing: Free.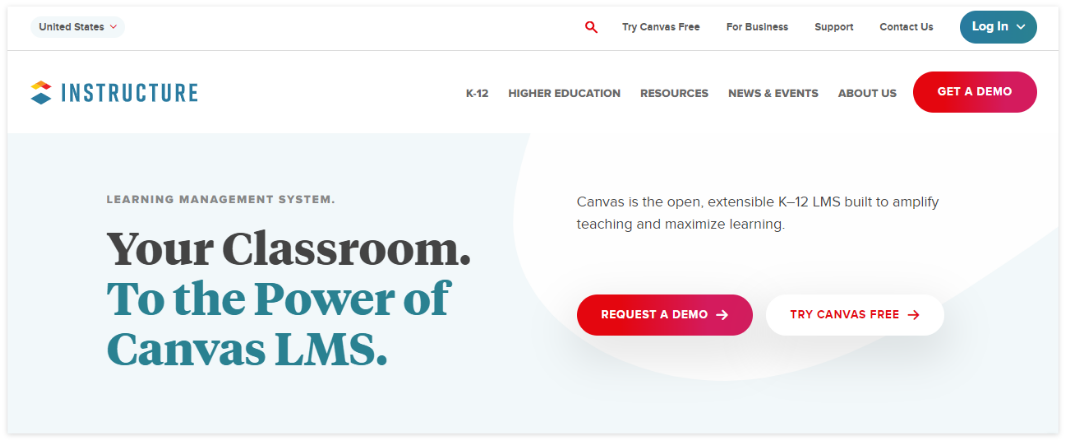 Canvas LMS for K-12 empowers users to simplify teaching and learning and keep coursework organized. By letting you shift the focus from administrative tasks to teaching, the LMS helps lay a strong foundation for learning. It works on a centralized yet personalized curriculum and instructions.
The LMS' top-rated mobile apps keep teachers, students, and parents informed and connected, on the go, on any device. Communication systems in the tool include messaging, audio, videos, and notes.
Features
Cloud-BasedNo software downloads involved. Simply log into the tool from anywhere using just about any device.
Unlimited File SizeDepending on the requirements, you can add as many audio, videos, and other media as you like.
Easy GradingGenerate eye-opening progress reports on your students. Easily enter grades in the Gradebook. Share feedback with annotations.
Video Platform Leverage the next-gen educational video platform Canvas Studio for an engaging, dynamic, and two-way process.
Pros
Intuitive UI
Mobile-friendly
Grading
Pricing: Available on request.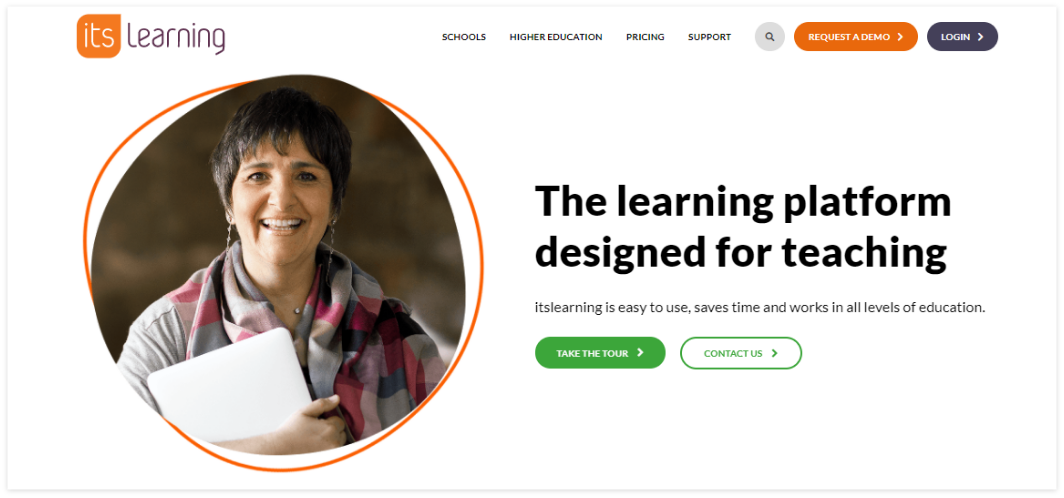 Built with end-users' needs in mind, itslearning is easy, time-saving, and works for education at all levels. Its mission is to improve education through technology. itslearning works on three C's – connect, communicate, and collaborate. Some of its intriguing features are single sign-on, mobile learning, quizzes/tests, and 360° reports. itslearning is Europe's leading provider of LMS with millions of users worldwide.
Features
Resource Library Simplify course creation by using a resource library. Add high-quality resources directly to your online courses and lesson plans.
Mass Messaging Easily shoot instant messages en masse to large groups of people in a school or district.
Conferencing Connect with other teachers or your students through live online sessions made possible by Zoom and Microsoft Teams.
Assessment Make student assessments easier and faster with self-marking quizzes and tests. These assessment tools support a variety of question types.
Pros
Instant messaging
Communication with parents
Pricing: Available on request.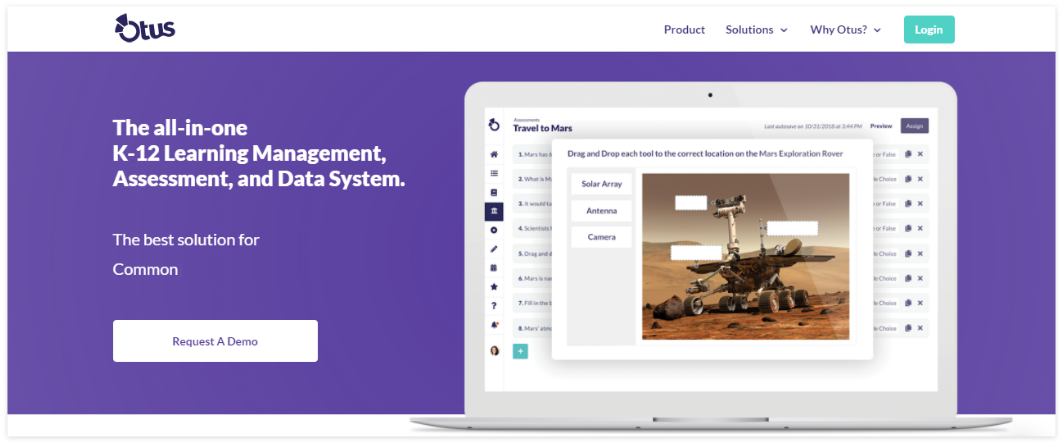 Otus supports a K-12 learning management system, data management, and assessment – all in one place. It is designed to help K-12 teachers, students, administrators, and parents overcome the chaos they encounter while using disconnected edtech tools.
For this, Otus offers one seamless platform to plan, teach, analyze, and grade. Other compelling features in the LMS include a technology coach for onboarding, a client success team, and one platform, one login.
Features
Differentiated Learning Create unique lessons and assessments based on the specific needs of individual students and groups.
Communication Use different mediums such as mail, class board, and family portal to communicate with students and families.
Common Assessments Coordinate student assessments with other teachers by sharing the assessment in one place. Ensure equal and consistent evaluations.
Standards-Based Grading Get the best experience of standards-based grading. View report cards, analytics, and gradebooks based on top standards.
Pros
Extensive features
Rich options for classroom management
Pricing: Available on request.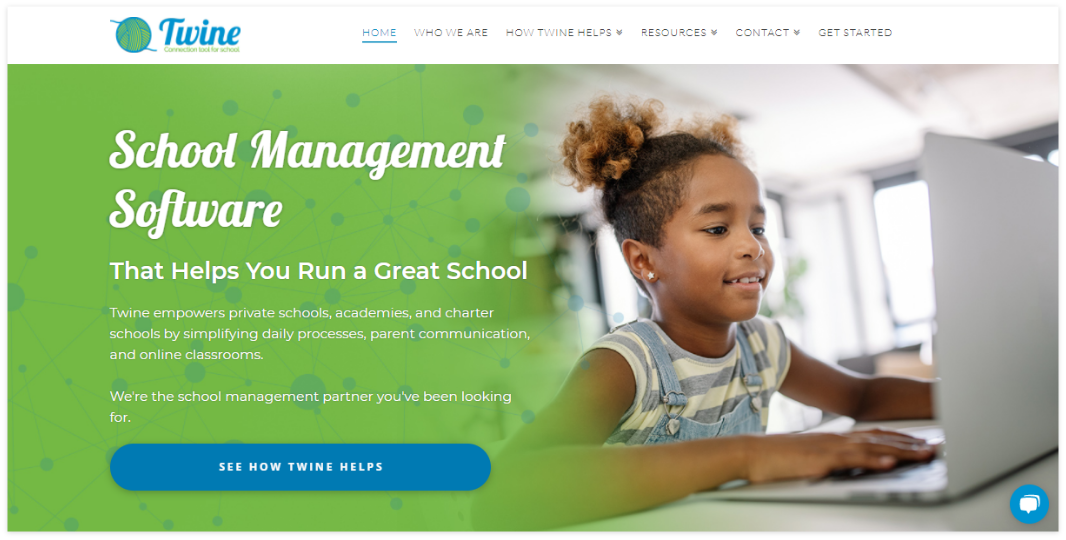 Twine brings to the table more than 20 years of experience in serving schools of all types. Deployable in just two weeks, the LMS is designed to simplify school businesses through a community approach to learning.
Stay connected with your students in classrooms or at homes regardless of whether you're running a private school or a charter school. Make school management less stressful with one of the best online learning platforms for K-12.
Features
School Admissions Make it easy for parents to enroll their children. Online admissions software by Twine keeps the process simple.
Online Classrooms These online classrooms provide students an easy and flexible way to engage with their instructors and peers, complete their assignments, and access all the resources they need.
School Administration Make your day-to-day school administration easier and more efficient through a number of best practices.
Parent Communications Keep parents informed and engaged with your school so that they become supportive towards teachers and recommend your school to others.
Pros
Best for small to medium schools
Pricing: Starts at $100 per user, per month. No free version.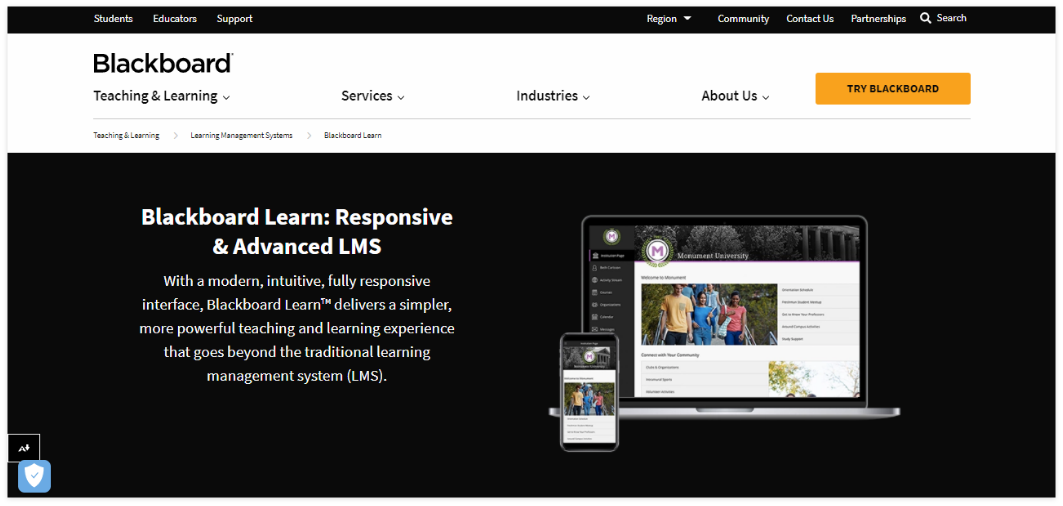 One of the top reasons people choose Blackboard Learn is it is flexible enough to support any pedagogical approach. It is, thus, one of the best learning management systems on this list to engage learners and optimize their online learning experience.
Thanks to the LMS' responsive design, teachers and students can easily teach and learn anytime, anywhere, on any device. Simplified workflows enable teachers and learners to stay organized easily and take action.
Features
Digital Learning Fuel digital learning with Blackboard Unite, which brings together an established digital learning platform and secure classroom-to-home communication tools.
Instructor App Improve your time management and maximize productivity with this powerful instructor-focussed app. Remove all kinds of barriers to teaching.
Plagiarism Prevention Tool Ensure academic originality and integrity with Blackboard SafeAssign, a plagiarism checker tool.
Reporting Extract learning insights from Blackboard Reporting. Blackboard Reporting is free for Blackboard Learn SaaS clients in eligible locations.
Pros
Simple assignment submission
Multiple communication systems
Supports a variety of files
Pricing: Available on request.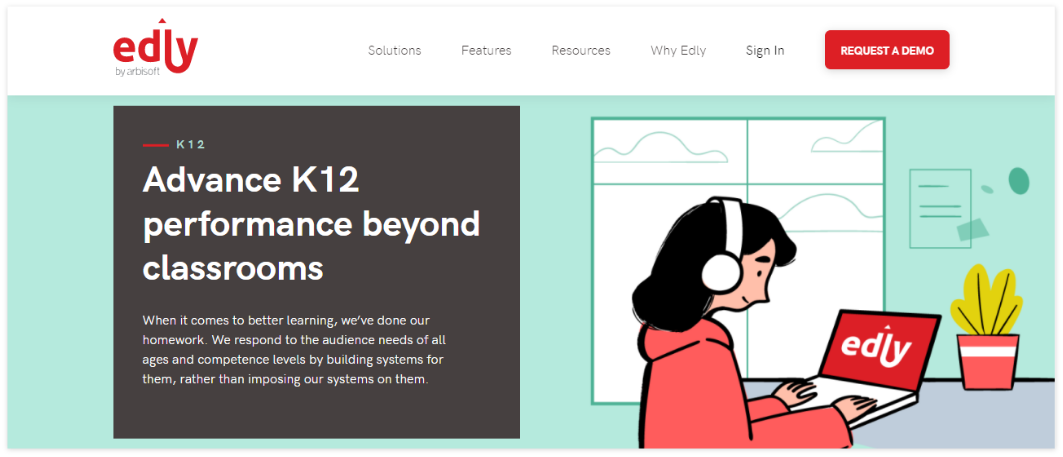 This cloud-based platform offers extensive features and opens up a new world of possibilities for both teachers and students. Whether you're talking about blended learning, mobile learning, and learning analytics, Edly has got you covered.
It is an Open edX service partner for extended enterprise solutions offering a tailored platform so that its clients can grow with the LMS. Edly is driven by simplicity and UX.
Features
Multisite Provide a customized and dedicated learning portal for each category of your audience. Maintain and control each from one platform.
Blended Learning Edly offers an array of advanced tools to help deliver both traditional classroom learning and edtech-based systems.
Assessment Get insights into your students' learning patterns using a variety of templates and modes for assessment.
Integrations Unlock teaching and learning success by linking Edly with a range of other apps and services.
Pros
Recognized by some of the world's top educational institutions
Assessment templates
Custom certificates
Pricing: Available on request.
This K-12 learning management systems list should make your search for the best LMS easier. To make sure you land the one that's cut out for your kind of needs, request a demo or go for a free trial with the ones that look suitable.
Choose the Best K-12 Learning Solutions!
The right online learning management systems for K-12 can supercharge teaching and learning in more than one way. So, selecting the best one on the market after thorough analysis is essential. This will make online education effective and sustainable.
ProProfs LMS software can be a solution of choice for you as it is for millions of users worldwide. Easy to understand and use, it is easily customizable and scalable as well. Using it, you can create, design, assign, and track eLearning courses and tests effortlessly.
ProProfs doesn't just offer an LMS; it also features a library of ready-to-use courses and templates to jumpstart K-12 programs.
Do you want a free Training Software?
We have the #1 Online Training Software for employee training & assessment