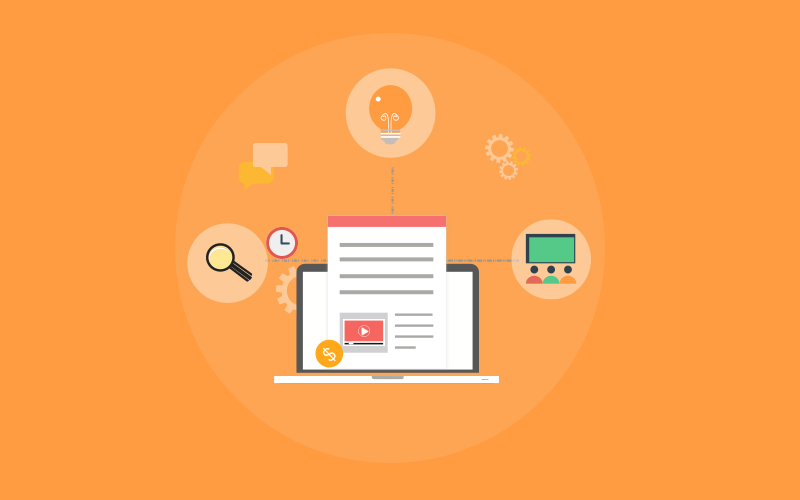 Looking for ways to improve the completion rates of your elearning courses? Want to make your online training content more comprehensive and easy to remember? Well, you should go for microlearning because it drives knowledge retention and improves performance. Nowadays the learners are overwhelmed with too much information. They get easily distracted by competing priorities. By incorporating microlearning elements into your eLearning course design, you are able to ensure that the learner's needs are taken care of by offering bite-sized pieces of information that they can digest easily.
What is eLearning and How Can It Help You?

We asked 9 eLearning experts to share their opinion on why elearning success depends on microlearning so that course creators and instructors understand this approach and reap the benefits.
---
Read More:- Top 11 Benefits of eLearning That No One Told You About
---

Microlearning is, without doubt, one of the most exciting developments in elearning at present. A huge amount of credit must go to the developers and learning designers whose skills allow for the creation of this successful and succinct style of learning.
The modern learner does not wait around but demands access to learning immediately and increasingly on a mobile device. Well-designed microlearning is perfect for the mobile device. The relentless rise of the mobile device means the importance of microlearning will only grow further.
Read More: 15 Best eLearning Authoring Tools

My primary work in recent years focused on ways we can use social tools to support learning. People have figured out that they no longer have to sign up for a formal course to understand how an Excel sheet works, or add narration to a PowerPoint deck, or patch a hole in drywall, or knit a scarf, or play the intro to Stairway to Heaven on guitar.
They can turn to tools like YouTube or Snapguide for a quick burst of whatever specific knowledge they want to acquire. Workers can quickly get up to speed while in the actual workflow, without having to step away. One way microlearning is particularly effective as it offers the learners with a very tight, focused piece of information.
I have spent my career working for the government and often exasperated by the insistence of SMEs that all learning experiences must include extensive history, background, explication and every-extenuating-circumstance. Although microlearning a concept isn't new, the new tools basically force us to drop all that extraneous information in favor of things like quick bites, infographics, or animations while cutting out the wall of words that can make other types of training so deadly dry and hard to digest.
This means learners can access exactly what they need when they need it. The sharp focus makes learning more efficient and effective. It helps the learner put new learning immediately into action. Microlearning has always been critical to learner success, but it is especially important now as tools make offering it easier for us and more accessible to them. Also, it fits well with their new workplace needs and behaviors.

Microlearning allows for just-in-time learning at the point of need or the point of convenience for the learner. The goal is the reduction of learning to its smallest, most-useful increments so that the learner can quickly gain the knowledge he/she needs.
Microlearning puts the learner in charge of the learning process. It's important because it helps with retention of knowledge, recall of knowledge and even application of knowledge because the learner has time to process the information and is not overwhelmed by a large amount of learning content. Microlearning can be an important augmentation to a traditional learning sequence.

Learning (or training) success depends on getting the right kinds of development opportunities to the right people in the time and place and method that best supports learning. Microlearning fits a number of key needs in the learning process, including review and reminders, quick tip topics, post-training reinforcement, point-of-need performance support, updates and alerts, etc. Successful microlearning often supports a larger learning campaign that includes opportunities for deeper learning, connection and reflection with others and skills practice.

I think about how I learn if I am trying to learn how to do something in an application for example or even something around the house, the first thing I do is go to YouTube or just do a quick Google Search. If I come across a video that is an hour long, I will skip it and find something else. I really don't want to sit through an hour webinar to get to that one piece of content that I need in the moment of need. I want the content that is relevant to me in the situation I am in. I feel corporate learning should be the same. If we present everyone with the same one size fits all 30 min content, our students will tune out for most of it and all the money we spend on developing that content was a waste.
But if they get the content in the moment of need that is relevant to them, they learn and they are able to perform their job. This is why I see microlearning being a must in today's world. Figuring out a way to personalize the microlearning in accordance with the learner, their job function and what they already know and serving up content on what they don't know is important. We need eLearning to adapt to this format or our training will become irrelevant.
This is why I love xAPI. We can track what the learner does, what they know and identify gaps in their knowledge to better recommend smaller chunks of content that will help fill those gaps. The more we section content up into smaller microlearning chunks, the easier it is to then customize pieces of that content into a customized learning path that fits the specific user.

"People learn continuously, and "micro" or "small learning bursts" (a few seconds or minutes in length), fits into people's lives today. Small learning bursts are usually easy to remember, can be pushed via employers quickly than "Please take this 30-minute…" eLearning and allow a drip-feed approach to creating a knowledgeable workforce.
In microlearning, "Training Courses" can be created that allow staff to consume courses over several days/weeks on a phone, perhaps while travelling to work as compared to the "traditional concept" of training lasting over a few days. Microlearning supports creating a consistency of knowledge within a group, and a streamlined workforce."

Microlearning is a crucial concept particularly with regards to early childhood education and knowledge development.
One of the biggest challenges facing effective early childhood education and knowledge development is attention span Or rather the lack thereof. Attention span is defined as the amount of concentrated time one can spend on a specific task without becoming distracted. But sustained attention span is the one that really matters. Sustained attention span is what produces the most consistent learning results over time. A recent study by psychologists has determined that, over the last 10 years, our average sustained attention span has fallen from 12 minutes to just 5 minutes. So what does this mean? It means that when teaching our children something new, they are giving us approximately 5 minutes of focused, sustained attention to make it stick. Time is precious. We've always known this, even without science confirming it.
Not surprisingly, many leading educators believe that the best method of actually teaching a subject is by delivering short, multiple, engaging bursts of information, repeatedly, over an extended period of time. In other words, capturing kids attention and then engaging them with rich content in a compressed time period leads to maximum learning absorption.

In today's world, elearning needs to be presented in the form of microlearning for it to be successful and to adapt to the preferences of modern learners who prefer mobile learning.
Statistics show that people significantly prefer accessing content on mobile, as it allows them to fill the micro-breaks they find in their day with quick blasts of updates from across the world.
Microlearning is great because it allows to deliver short, sharp, succinct lessons which get to the meat of the matter and – most importantly – are of a length where learners can fit their learning in those same micro-breaks mentioned earlier (in between meetings, on the bus on their way to work, etc), while still paying complete attention to the content.
Using mobile, micro-lessons also confers many other benefits. Ease of access to the micro content means learners can re-visit lessons on any content they feel unsure about. Using this style of learning also optimizes employees time, as elearning fits into their workday (instead of completely disrupting it).
Overall, the consumption habits of today's employee better suits microlearning (especially when delivered over mobile) – and that is why elearning depends on it to succeed.

Elearning is diverse in nature. It goes beyond teaching and course curriculum. While to an extent the success of online learning is dependent upon the learners, it is also true that microlearning plays an integral role in making elearning successful. The reason is simple. It offers innumerable benefits – affordable, learner-centric, less time consuming, demands shorter development cycle, easy to update, provide high impact, appeals to the millennials and so on.
This is pushing businesses to implement elearning strategy by focusing on microlearning. It is no more a trend now as it has emerged as a proven mainstay in the elearning world.
Take Away:
There's no doubt that shorter e-learning courses engage learners effectively. The best part bite-sized modules can be developed quickly and are cost effective than conventional e-learning courses.
Do you want a free Training Software?
We have the #1 Online Training Software for employee training & assessment