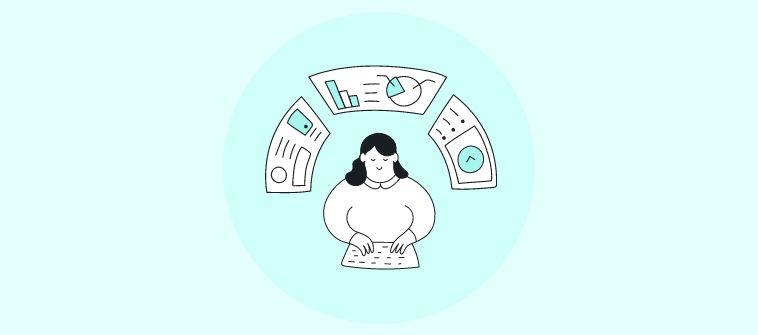 Construction sites are one of the most dangerous places to work. Even with the slightest error, workers can suffer injuries and even fatalities.
According to the statistics for 2021, the construction industry ranks fourth in terms of the highest number of fatalities.
So, how can you maintain safety at your workplace?
The answer lies in following the Occupational Safety and Health Administration (OSHA) guidelines and training employees to do the same. OSHA Construction Training can help your workers learn and follow the safety guidelines to keep themselves and others safe from all kinds of workplace hazards.
It's the responsibility of the site managers to understand the common hazards in the construction industry and take appropriate measures to prevent them.
The 2021 statistics reveal that:
At least 1 out of 5 employees dies due to construction work.
OSHA's maximum penalty for safety violations can range from $13,653 to $13,6532.
Construction injuries and accidents caused an estimated $2.5 billion in worker's compensation.
According to OSHA, construction safety training can save at least $4 to $6 for every $1 invested.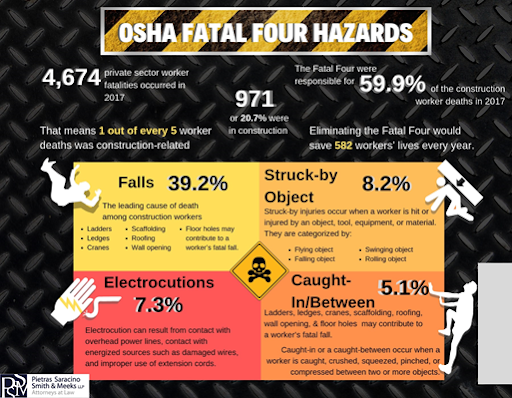 To prevent accidents at the workplace and to avoid legal liabilities, employers should administer OSHA training courses. But before you invest time and effort in training, it's important to know what OSHA Construction Training is, its importance, benefits, and the legal requirements.
What Is OSHA Construction Training?
An OSHA Construction Training Program is a compliance program that educates workers on the health hazards and safety practices on construction sites.
The U.S. Congress took the initiative to protect employees' health and safety, which led to the creation of a public health agency known as the Occupational Safety and Health Administration (OSHA).
The standards laid out by OSHA require workers to be trained on workplace injuries and hazards.
The site managers/employers need to train the employees (construction workers) on job-specific safety concerns.
Watch: What Is OSHA Compliance Training? Requirements & Benefits
There are two OSHA Construction safety courses – a 10-hour and 30-hour training course that you can deploy to train your employees.
The 10-hour OSHA outreach course is designed for entry-level workers. It mainly covers the OSHA regulations that apply to the construction industry.
The 30-hour course is for the supervisory level, and it offers more significant insights into safety hazards than the 10-hour training program.
However, since both of them are voluntary programs, they do not fulfill the training requirements set out by OSHA.
Watch: What Is Supervisor Health & Safety Awareness Training? | Course Introduction
How to Deliver OSHA Construction Training
It's the employer's sole responsibility to provide additional training to the employees based on their nature of work. An employer needs to ensure that the course delivers the required knowledge to work safely and comply with requirements.
To streamline the training process, you can use LMS software to ensure compliant safety education that also allows you to track learner's progress.
The OSHA Compliance Training Course has everything you need to train construction workers. You can give an overview of workplace injuries and also teach the workers about the benefits of recording them to prevent future injury.

Why Does the Construction Industry Need OSHA Training?
OSHA training is mandatory for all those associated with the construction sector to promote employee safety and wellbeing by identifying and preventing hazards. It educates employees on the best practices to avert unwanted workplace accidents.
Nowadays, employers rely on a Learning Management Systems (LMS) to create courses to conduct OSHA training online and track learners' progress effortlessly.
So, how does OSHA benefit workers in the construction sector?
The answer is simple.
The construction industry involves various dangerous activities that may expose workers to hazardous working conditions, causing severe injuries and even death.
Common construction site accidents include slips and falls, scaffold collapses, forklift accidents, fires, explosions, etc.
Since this industry involves huge health risks and hazards, every worker needs proper training to stay informed on the various situations they might be exposed to and the ways to handle them.
The OSHA Construction Training course has been designed to train employees on the OSHA standards and procedures for workers' health and public safety.
The construction industry needs OSHA training for three reasons:
Reduce work-related accidents
According to OSHA, 60% of fatalities in construction sites occur due to OSHA's 'FATAL FOUR' – falls, electrocutions, getting trapped in between machines, and being struck by an object. Therefore, it's essential to create a safe working culture to reduce these accidents. To provide OSHA training for construction and other industries, check out the best OSHA courses that'll thoroughly educate your workers on the guidelines and safety regulations.
READ: 10 Best OSHA Training Courses Online
Prevent federal violations and worker compensation claims
OSHA provides U.S. workers the right to a safe workplace and the ability to file a lawsuit against their managers and claim compensation benefits for workplace injuries.
On the other hand, OSHA makes it mandatory for employers to offer sufficient training on workplace hazards. Employers may be penalized if they fail to comply with the OSHA construction training requirements.
The OSHA Civil Penalties have increased in 2022:
| Type of Violation | Penalty Amount (2021) | Penalty Amount (2022) |
| --- | --- | --- |
| Serious violations | $13,653 | $14,502 (per violation) |
| Willful violations | $136,532 | $145,027 (per violation) |
| Repeat violations | $136,532 | $145,027 (per violation) |
Serious employee injuries and fatalities can subject the site owners and contractors to legal liabilities. To prevent them, employers must take sufficient measures to train their workers.
If you want to conduct online employee training, you can do that through a Learning Management System. Choose a platform that lets you build courses, view reports, assess learner progress, and gather feedback.
Create a safe working environment
Safety is a major concern for construction workers. OSHA specifies the safety standards and training requirements at both the state and federal levels to create a safe work culture.
By violating the OSHA guidelines, you're putting not only your employees at risk but also your company.
Train your employees to ensure a safe working environment and protect yourself against violations, penalties, and compensation claims.
Benefits of OSHA Construction Safety Training
OSHA requires organizations to train workers to meet certain health & safety standards in the workplace. The protocols set out by OSHA become effective only when workers are adequately trained on workplace hazards and they comply with them.
If you're still wondering why OSHA training is important, take a look at the benefits of OSHA construction training listed below.
Trains workers on workplace safety
OSHA training is important for educating workers on the health hazards found in the workplace.
Each construction site is different and requires employees to work in challenging environments.
With proper training, workers can identify the hazards they may be exposed to and the ways to address them.
Moreover, they can also take legal action if the safety guidelines aren't met.
But how can you effectively train your workers to ensure they know the safety guidelines?
This is where an online training software can help!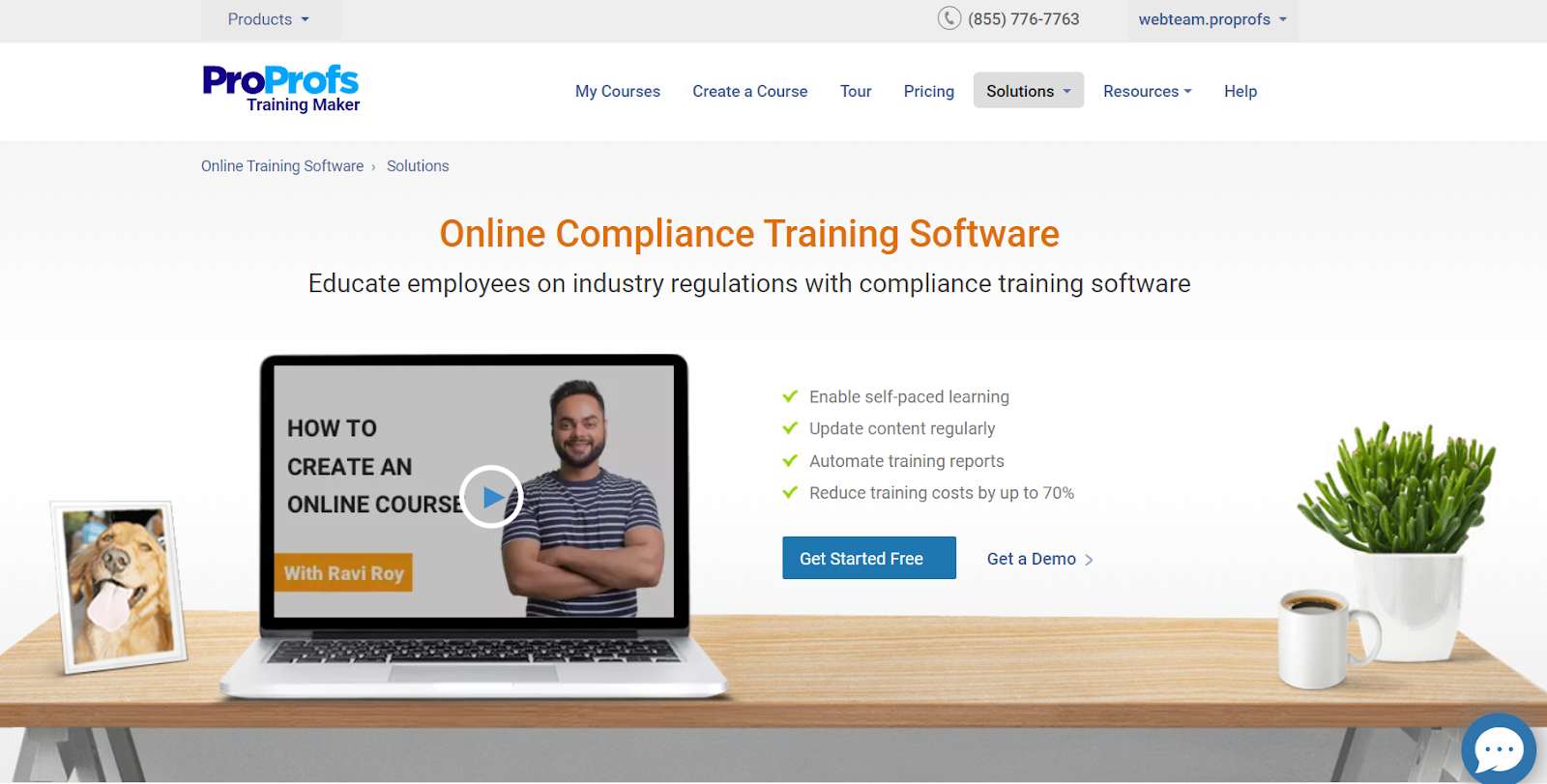 Since online learning takes place anytime, anywhere, even when the workers are on the job, it becomes easier for them to access the materials online. Also, you can track the learner's progress in real-time.
Prevents violation of federal laws
While keeping people safe in a workplace should be a value advocated by every company, it's essential to know that OSHA construction training requirements are built into federal laws.
So, if the guidelines aren't met, the employer remains accountable for the same. Therefore, employers must comply with the regulations to prevent federal law violations and penalties.
We'll explain this point with the help of a case study.
In 2019, a roofing company based in Florida faced a penalty worth $26,142 after a worker suffered a fatal injury while performing roofing work at a construction site.
OSHA conducted an inspection where it was observed that the employer didn't meet the OSHA regulations. As per the investigation:
The employer failed to train the employees, especially on how to use a portable ladder
Fall protection measures were not ensured
Employer didn't ensure portable ladders extended three feet above the upper landing
From the above discussion, it's clear why workplaces need to implement OSHA guidelines and why training is a serious matter in the construction industry.
Watch: Fall Protection Training
Construction workers are not the only ones at risk. Any person nearby – be it a pedestrian, motorcyclist, or even a site manager – is prone to injuries.
Public safety should be a key concern, especially when the construction site is in a high traffic location!
OSHA safety programs can prevent workplace injuries, enhance public safety, and eradicate the financial hardships that both employees and employers face after an incident of injury or a fatal accident.
Simplifies safety challenge
Since construction sites vary, the risk levels also change accordingly. According to the Advisory Committee for Construction and Safety and Health (ACCSH), every construction worksite is different, and this is precisely the reason why safety is a concern.
Trained employees can quickly identify the risks and implement preventive measures to address them. Hence, training is instrumental in preventing workplace injuries.
By implementing OSHA construction safety programs, employers can hold the workers accountable for their actions.
As an employer, you'll want your employees to know how to protect themselves not just because you're concerned about their safety but also because employers are liable for injuries and accidents.
Requirements of OSHA Construction Training
Under the OSHA Act of 1970, employers are obliged to provide a safe workplace. The agency enforces standards to prevent and protect workers against work-related injuries, illnesses, and fatalities.
Researchers believe that new employees are at a higher risk of developing injuries than seasoned workers. OSHA construction training guidelines are crafted to assist employers, training directors, and others in educating their employees in the best manner.
Most employers skip training to save time and money. That's a costly mistake!
You need to realize the long-term benefits of training your workforce. It is a good investment that'll pay you back by reducing workplace injuries, boosting employee morale, and more!
In this context, let's take a look at the OSHA training requirements for construction:
The employer shall train the employees on workplace hazards.
A competent individual should impart the training.
Employees should be trained to handle flammable liquids, caustics, and other toxic substances.
Refresher training must be provided at least every three years to ensure that the employees adhere to safety procedures.
Annual training should be provided on bloodborne pathogens, respiratory protection, confined space rescue, etc.
Watch: What Is a Bloodborne Pathogen Training? | Course Introduction
Watch: Personal Protective Equipment (PPE) Training Course
The employer should maintain all the training records for a specified period.
OSHA compliance training should be provided once every 12 months.
Want to know more about training requirements? Check out the details.
Get Started With OSHA Construction Training
Now that you understand the importance and requirements for OSHA Construction Training, you can easily begin the training process.
Since OSHA leaves it up to the employers to decide on the course topic and training mode, the ideal approach would be to choose a reliable training software and create a training course independently. Or, you may use the readymade courses and edit them based on your company requirements. Refer to this list and discover the best employee training software out there.
There are plenty of things to keep in mind when buying an LMS software. A reliable LMS tool should be mobile-friendly, and it must have an intuitive user interface, customizable courses, assessment tools, certification, etc.
Make sure the LMS software you choose also supports gamification and just-in-time training so that you can keep your learners engaged and ensure a higher course completion rate.
If you're not sure which tool is best for you, go for a free trial option or request a demo before you make the decision.
Do you want a free Training Software?
We have the #1 Online Training Software for employee training & assessment