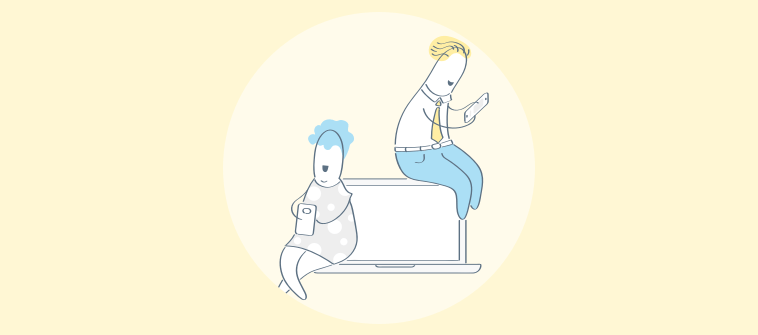 Data security is the biggest challenge in the healthcare industry.
The largest medical health record breach ever in history was that of the health insurance company Anthem in 2015, where data of 79 million patients was compromised.
More than 41.4 million patient record breaches were reported in the United States alone in 2019.
In 2020, medical details of over 120 million Indian patients were leaked and made freely available online.
Considering the magnitude of the problem, it is important for healthcare providers and other covered entities to set and abide by certain parameters of how they access, maintain, and share medical data.
This brings us to HIPAA. If you're looking for a complete guide to online HIPAA compliance training, then you are at the right place.
What Is HIPAA?
HIPAA stands for the Health Insurance Portability and Accountability Act of 1996. It is a federal law requiring the protection of sensitive patient health information. It prohibits doctors, clinics, pharmacies, health insurance companies, and other entities from disclosing health information without the knowledge and consent of patients.
The act was signed into law by former U.S. President Bill Clinton on August 21, 1996, and it contains five sections.
Watch: What is HIPAA Compliance Training? Requirements & Benefits

What Is HIPAA Compliance Training?
It is a training program to educate employees on the compliance requirements of HIPAA. This is intended to help them stay compliant with the provisions of the law in protecting confidential patient data.
How can I deploy HIPAA compliance training?
Either in person, online, or consider a combination of both. There are several levels of HIPAA training, depending on the role the employees play within a healthcare organization. For most employees who work at a covered entity or business associate, basic HIPAA awareness training is all that's required.
What does HIPAA training cover?
The HIPAA rules, who they apply to, and what healthcare providers need to do to observe the law.
How long does a HIPAA security training course take to be completed?
Generally, it takes an hour or an hour and a half to complete. On completion of the course, employees receive a HIPAA certificate of compliance.
Why Is HIPAA Compliance Training Important for Employees?
One of the frequently asked questions is why is HIPAA important.
HIPAA compliance training for employees is a legal requirement. Every member of an organization who handles medical records in any capacity is required to undergo the training.
HIPAA training helps ensure that you, your company, and all of your employees keep your clients' private information safe and secure. Any breach could mean your organization winding up on the HIPAA Wall of Shame.
Overall, HIPAA training enables you to build and sustain a culture of accountability in your organization.
Objectives of HIPAA Training
HIPAA training has certain clear objectives. They are:
To let employees understand what HIPAA is

To educate them on the rights of patients

To learn to acknowledge the importance of maintaining the confidentiality of medical data

To know the consequences of non-compliance
The idea is to ensure privacy, confidentiality, and accountability of protected health information (PHI). This includes non-disclosure of patient names, addresses, treatment history, and diagnoses.
HIPAA Training Requirements For Employees
A HIPAA training program falls under two categories –
Privacy:

The law requires organizations to safeguard the privacy of protected health information from the perspective of people, administration, and contracts.

Security:

Likewise, the law requires the protection of the same kind of data from theft, disasters, and compromises.
Who Needs HIPAA Compliance Training?
Every organization, regardless of the size, must deploy HIPAA training. Both covered entities and business associates having employees who have access to protected health information must complete HIPAA training.
In addition to the training you provide soon after hiring an employee, you need to deploy refresher training to keep employees updated with the latest regulations.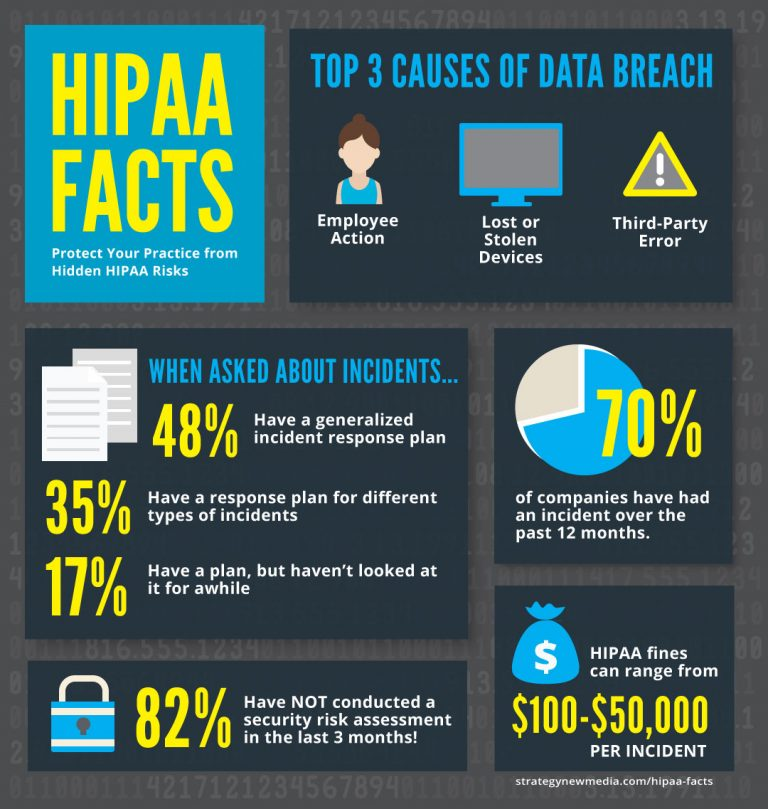 (Source: strategynewmedia)
How Often is HIPAA Training Required?
The law doesn't specify the frequency of the training. However, like most other compliance training, it is considered a good practice to conduct HIPAA compliance training annually. This will enable organizations to keep up with changes in laws as well as serve retraining purposes.
Best HIPAA Compliance Course
Now that you know what HIPAA is, the training requirements, as well as why it is important, it's time to get down to training. And for you to deploy the training, you need a course.
ProProfs offers a HIPAA Compliance Training Course. This course has been designed by industry experts and covers all HIPAA guidelines for employees. Any individual or organization who works in the healthcare industry and who has access to protected health information can take this course.
The course covers HIPAA and HITECH (The Health Information Technology for Economic and Clinical Health Act) regulations, including the changes to the HIPAA Final Rule.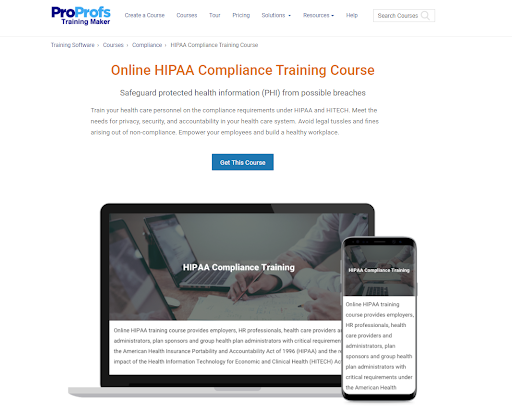 Why ProProfs HIPAA Training Course?
It is ready for deployment. You can use it as it is or, if you want, modify it to suit your needs

In addition to the course, you get a cloud learning management system (LMS) to administer the course

Its

library

features 100+ premium courses on different in-demand corporate training topics

Integrated tools for

quizzes

, surveys, and

collaboration

to keep learners engaged and ensure a higher completion rate

Learning on-demand with course bundles, learning paths, and self-paced learning
The course is priced Forever free plan (up to 10 learners). Paid plan starts at $1.97/learner/month (billed annually) for large teams. No hidden charges. 15-day money-back guarantee.

Looking for related employee training courses? No worries. ProProfs offers the following training programs for company-wide training.
1.Sexual Harassment Prevention in Healthcare
Prevent sexual harassment in the healthcare industry. Know the types of harassment, the investigation process, and prevention strategies. Train with real-life scenarios.
Is sexual harassment troubling your organization? If yes, take the first step to stamp it out through this course.
2.OSHA Compliance Training Course
Ensure the occupational safety and health of your employees. Keep them safe from accidents, injuries, illnesses, and other work-related hazards.
Deploy this OSHA training course and build a culture of safety in your organization.
3.Workplace Ethics Training Course
Make responsibility, accountability, and integrity the guiding principles of your company. Promote an ethical and positive work environment for everyone.
This course on Ethics Training in the Workplace can help you set up and implement a code of conduct in your workplace.
4.Workplace Diversity Training Course
Build an inclusive workplace where everyone is treated equally and fairly. Train them to respect cultural differences and cultivate a tolerant attitude towards others.
Kick-start the process with this Workplace Diversity Training Course.
---
Read More: 10 Best Compliance Training Courses
---
What Should Be Included in a HIPAA Training Course?
A standard HIPAA training course should cover a broad range of topics. Ideally, you should choose a course with a comprehensive syllabus. Make sure you include the following:
It should begin with an introductory chapter on HIPAA followed by the rules and regulations, particularly the

Privacy Rule

. Also, it should talk about the

Covered Entities and Business Associates

.

Apart from the text content, you may include relevant images, audio, videos, presentations, and other resources. This will make the course engaging besides catering to learners with different learning styles and preferences.

Case studies and real-life examples are essential ingredients for the training course like any other course. They will make all the information presented more relatable to employees.
How to Roll Out HIPAA Training
There are three key steps to launch a HIPAA training program successfully.
Step 1: Identify Your Organization's Compliance Status
To start with, appraise where your company stands as far as HIPAA compliance is concerned. Maybe you're already compliant in one way or another and you don't know it.
For example, you are perhaps following strict protocols to maintain online security in-house. Or you may be having regular security assessments to check business vulnerability. If you're doing one or all of these, then the task becomes easier for you.
Step 2: Develop Company-Specific Training
Once you identify what's protected in your company and why it's time to start designing a training program to educate your employees, you can begin with the development. While you can create your own training course, utilizing one that has been developed by experienced instructional designers and eLearning professionals can save you time and effort.
Such eLearning software or programs should be company-specific and tailored to meet your unique needs. This will make training more effective in the long run.
Step 3: Conduct Post-Training Evaluation
The objective of conducting HIPAA training is not merely to fulfill a legal obligation but to protect the privacy of patients. That's why it is necessary to evaluate how your HIPAA training has deployed. Specifically, you need to find out whether your employees have learned what they are supposed to learn as well as what they think of the course.
This exercise will help you identify and close knowledge gaps, if any. A reporting & analytics feature in an LMS can help you in this regard.
HIPAA Compliance Best Practices
It is necessary to follow certain best practices to make sure your employees and organization stay compliant with HIPAA in letter and spirit. These processes are considered the best and the most sensible means to achieve compliance.
Look at the following proven methods.
➤ Protect Patient Data: Secure all information related to patients and their medical care, including paperwork, records, and charts. Never leave them unattended.
➤ Regulate Access to Data: With most patient care information stored online these days, you need to regulate how people access them. Secure them with password protection and establish access rights through authorization via computers, laptops, and other electronic devices.
➤ Maintain a Log: Keep a log to identify those accessing patient data and changes, if any, made to them. This is to ensure that there are no data breaches and only authorized individuals can access data.
➤ Use Updated Anti-Virus Protection: Make sure all your computers have updated anti-virus software systems installed. This will put a shield against malicious online activities and prevent them from compromising sensitive patient data.
➤ Prohibit Social Media Sharing: Forbid your employees from leaking patient information on social media, knowingly or unknowingly, as it clearly violates HIPAA law.
➤ Limit Access to Patient Records: Make it a rule for your staff to access a patient's record only when it is work-related or with the patient's written permission.
➤ Dispose of PHI Properly: Paper-based PHI or Protected Health Information should be disposed of by "shredding, burning, pulping, or pulverizing the records so that the PHI is unreadable or indecipherable and cannot be reconstructed," as recommended by the U.S. Department of Health & Human Services (HHS).
➤ Limit Email Communication: It is always advisable to confine email communication involving transmission of PHI to those situations where you cannot send information any other way.
➤ Back-Up PHI: Back up all PHI by preferably storing it in a dedicated server that you can manage easily and securely.
➤ Provided Training: Provide HIPAA training using accurate, relevant, and continuously updated information. This will help you ensure that your organization remains current and compliant with the privacy law.
HIPAA Compliance Training Certification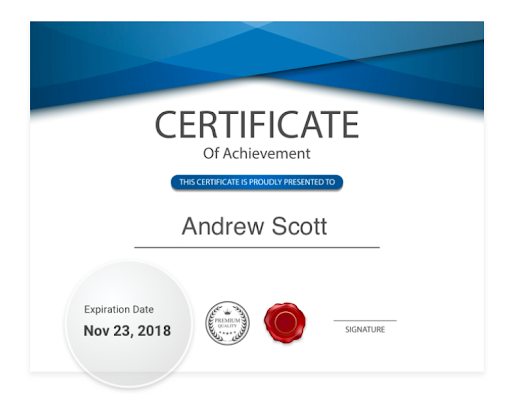 "What is a HIPAA certification?" – You may ask.
There is no official HIPAA certification process mandated by HHS. Having said that, it is considered a good practice to set up a mechanism for validating successful completion of the training and compliance with all the requirements.
In other words, a HIPAA compliance training certificate is proof that covered entities and business associates have met the minimum standards necessary for maintaining data privacy and security.
Covered entities and business associates may undergo audits by third parties, but as HHS states, "….performance of a "certification" by an external organization does not preclude HHS from subsequently finding a security violation."
An LMS with certification features can help you in online HIPAA certification. You can easily create, design, and personalize these certificates with your logo, signature, and brand messaging.
Need Help With HIPAA Training Programs?
If yes, we can help you with our complete HIPAA training solutions.
Now that you have a fair understanding of the importance of HIPAA compliance training, it's time to take the next step to ensure the accountability of health information in your organization.
ProProfs offers a professionally designed HIPAA training course. In addition, you can use its LMS to customize, share, and track training. Easily meet and exceed all the rules and regulations.
Do you want a free Training Software?
We have the #1 Online Training Software for employee training & assessment