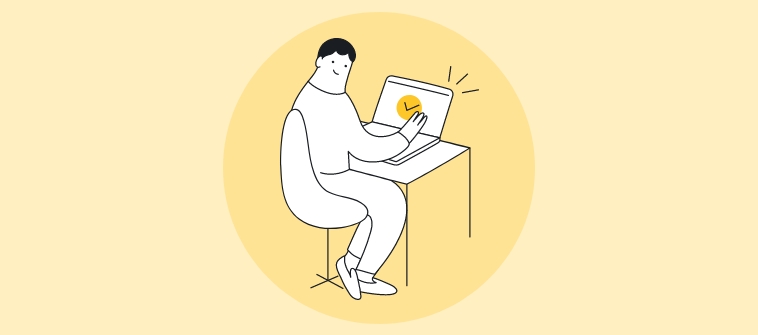 According to a Prudential Financial survey, Pulse of the American Worker Survey: Post-Pandemic Work & Life – Expectations from the American Workforce:
half of the respondents say the pandemic has given them more control in deciding the direction of their career
48% are rethinking the type of job they want altogether
The total cost of hiring a new employee could go up to $5,000 or more.
Employee retention is a significant concern for businesses due to such ever-increasing turnover rates and related costs. And it has a lot to do with skills development in the workplace.
However, as employees realize the power they have over their organization's productivity and performance, things are finally turning around.
Employers are on the lookout for ways to measure and improve employee satisfaction in the workplace. For many, this means investing in professional development and employee growth initiatives, as many workers consider learning and development programs one of the most important elements when choosing where to work.
A proactive approach to employee growth strategies can alleviate employee turnover, drive more productivity, and ultimately empower your workforce by supporting development of skills in the workplace.
To that end, in this post, let's look at 7 important ways on how to develop skills in the workplace.
Watch: What is Employee Training?
1. Create an Employee Lifecycle
Happy, productive employees are crucial to the growth and success of organizations. When you create an employee lifecycle, your company can provide constant support to all your employees from the time they get hired until they retire.
An employee lifecycle covers several topics, including onboarding, diversity and inclusion, health and safety, and more. It can increase the importance of skills development in the workplace and help your company:
recruit and onboard qualified candidates
nurture skills development
tactically approach employee separation
An employee lifecycle also acts as a roadmap for trainers to identify and track key objectives that learners essentially need to meet. What's more, it allows an organization to leverage development opportunities for employees, helping their company continually evolve.
2. Foster a Culture of Learning
People who work for companies that regularly provide resources for learning are more likely to feel happier (83%) and stay longer (7+ years). There are several skills to improve on at work and such companies provide the opportunities to develop them.
In an ongoing culture of learning, employees have opportunities for education and growth provided by the company. Your company should cultivate a positive learning culture with programs and courses to help your employees upskill.
Ongoing training can help reinforce the acquisition of new knowledge and skills and enable your employees to put them into practice.
When you foster an ongoing learning culture, it demonstrates your commitment to your workforce while giving them ownership over their learning. This promotes a workplace with more productive employees who are dedicated to your company long-term.
Here are two ways to get started:
Conferences and events are a good way to encourage your employees to participate in networking activities outside their usual work environment.
Certification programs are another option to strengthen the employees' current knowledge or teach them a new concept.
Engaging online training courses are one of the best ways to deliver ongoing learning & development to employees. Some of the professionally designed and customizable courses you can consider are:
Watch: How to Overcome Communication Barriers in the Workplace
3. Use Extended Reality
Extended reality (XR) is a collective word for immersive technologies like augmented reality (AR) and virtual reality (VR). By incorporating these technologies into your training, you can engage learners in a multi-sensory environment via smartphone, desktop, tablet, or headset.
To incorporate extended reality into your development programs, you should:
recognize your business and training goals
determine gaps in current training areas (e.g., technical and safety)
discuss with your training collaborators to figure out the suitable extended reality technology
run a pilot test, then introduce it organization-wide
XR minimizes the time employees need to learn a skill, reducing the number of mistakes by learners, and boosting their knowledge retention.
If you're wondering how to develop soft skills, XR can also allow you to assess soft skills in addition to technical ones as you engage them in virtual interaction.
With the appropriate XR collaborators, your company can provide seamless interactive learning opportunities to employees that positively impact your training ROI.
4. Leverage Learning Management Systems
A learning management system (LMS) can show employees how to learn new skills easily and effectively. It enables your company to host, deliver, and monitor training content. By deploying an LMS in your employee training, your company can gain valuable insight into project metrics that indicate the success of training programs.
Here are some tips for implementing an LMS successfully in the form of employee training software:
Formulate a training plan: With a well-rounded plan, your company can determine the knowledge gaps, learning styles & preferences, and appropriate methods to meet those needs.
Set a benchmark: Get a complete report on your existing LMS by garnering as many metrics and statistics as possible. That way, your company can develop a standard for the success of the system.
Prepare for growth: Your company will likely expand its operations, so you should prepare yourself for added integrations, costs, supported users, and hours so that your LMS also helps you scale your business.
Create expert admins: Your company can deliver a superior experience to the trainees and ultimately administer the system with the help of these experts.
As the best online training software, a learning management system can help your organization manage and monitor training materials better, eventually reducing the costs and time associated with implementing the different training methods you might employ.
5. Implement Cross-Departmental Training
Whether you are working as a frontline sales rep or a production manager, there is value in comprehending how different units operate. Only then can your company facilitate professional development and employee growth by implementing cross-departmental skill development programs.
Breaking down departmental barriers can enhance communication, thereby augmenting your organization's efficiency as a whole.
For example, your customer service department may notice a usual theme in client complaints about a particular offering. If there is a communication gap between your customer service team and the production team, this deficiency can hurt the overall company operations.
Cross-departmental training programs effectively educate employees on different business aspects while providing a better communication channel to various sectors of your enterprise. This can lead to better sales processes and collaboration among employees.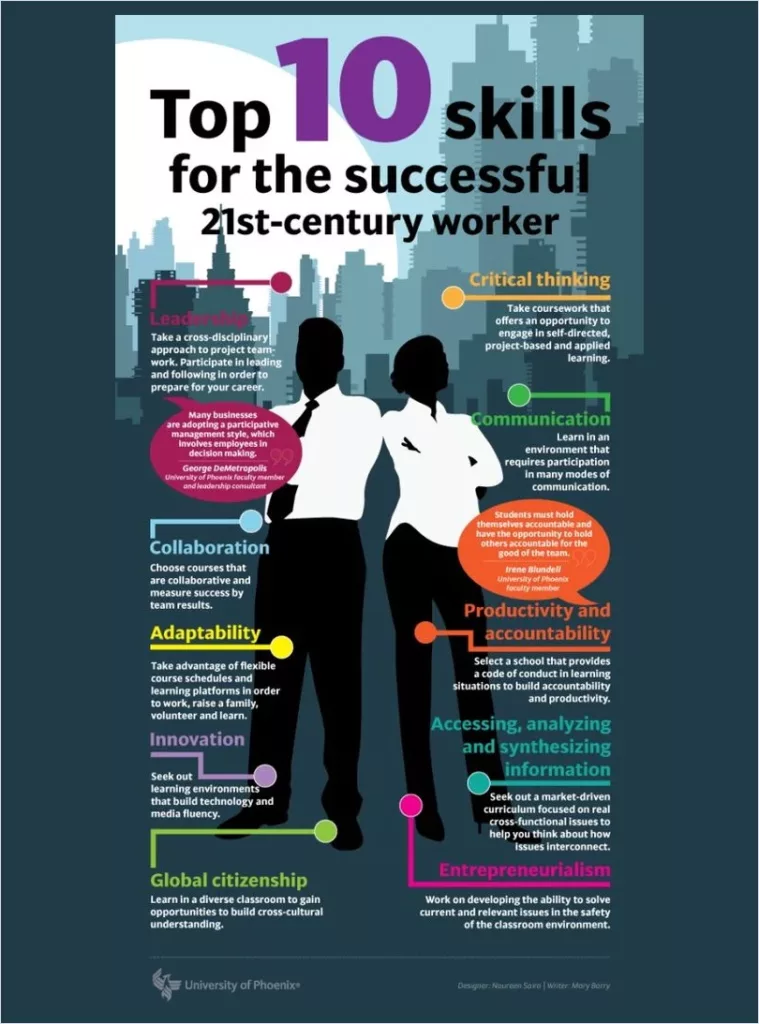 6. Adopt a Blended Learning Approach
Blended learning is an advanced learning approach, bringing together digital and traditional techniques to develop a comprehensive program suited to any trainee's needs.
For instance, Amazon will be training 100,000 of its new employees in advanced technical skills by 2025. What's more, an increasing amount of online courses are also capitalizing on the increasing demand for digital skills development in the workplace.
Most of these courses take an average of fifteen weeks to complete and cover much of the same ground as you would get out of a traditional university course. You can develop blended learning and training programs by incorporating these tactics.
By implementing and incorporating both asynchronous and synchronous styles into a single program, blended learning seamlessly instructs employees via their preferred style. To execute a blended learning program successfully at your company, you need to follow these steps:
Step 1: Analyze your training needs to identify current gaps, goals, and solutions
Step 2: Choose what metrics you'll be tracking to gauge the success of your program
Step 3: Decide on a realistic budget by assessing internal resources
Step 4: Figure out the best learning modalities for your learners' needs
Step 5: Generate content and run pilot tests
Step 6: Adjust and fine-tune, then roll out the final program
Following the above steps can help your organization provide all learners with a cutting-edge approach to skills development that engages them and meets your business objectives.
7. Engage Learners with Gamification
The idea that learners enjoy healthy competition and rewards isn't new. You can incorporate gamification into your training programs via some of the following methods:
Create a dashboard where participants can track progress
Reward badges to trainees once they complete specific activities
Set daily goals to keep learners focussed
Integrate quizzes or mini-games into learning assessment
Check this quiz example that you can embed in your training courses.
When you integrate gamification into corporate training, you're adding a component of healthy competition that augments engagement and motivates employees to think of learning as a fun activity.
Start Developing Workplace Skills!
Training and assessment in the corporate sector can touch every aspect of an organization. It requires employees to work collaboratively with colleagues and with potential customers and vendors. At the same time, employers need to provide a conducive learning environment where employees can fully develop their professional skills.
Therefore, investing in your employees' skill development goes beyond technical skills and includes all activities that enable them to become more high-impact members of the organization.
Do you want a free Training Software?
We have the #1 Online Training Software for employee training & assessment