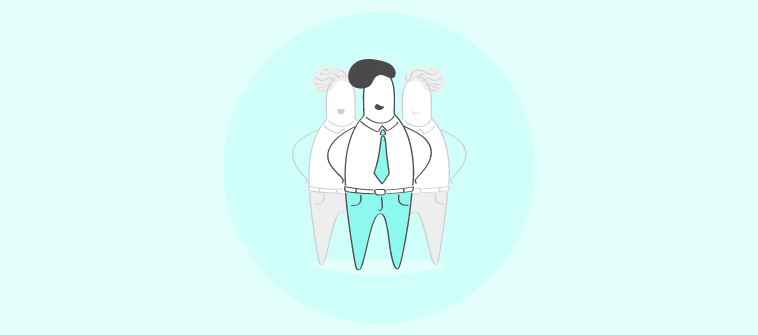 Diversity and inclusion training programs have become crucial for most business leaders.
And why so?
It's due to the growing number of high-profile cases in the United States where companies have been penalized for bias and discrimination in the workplace.
In a recent instance, Starbucks, the largest coffeehouse chain based in the USA, faced a nationwide backlash when two black men were arrested for waiting in the store without buying anything.
The incident sparked outrage and accusations of racial discrimination.
In response, Starbucks temporarily shut down all of its 8,000 stores for a day to conduct a comprehensive diversity training program.
The program's objective was to assist staff members in recognizing their inherent biases and fostering a deeper appreciation and understanding of various cultures and ethnicities. Furthermore, the company introduced an online training program for all new employees.
So, Starbucks took the initiative immediately after the incident to show that it was ready to bring a change in its culture.
In the same way, if you are also looking forward to bringing a change in your organization by building an inclusive workplace and preventing legal obligations, then it's time to focus on conducting impactful training programs.
Don't know where to start?
We are here to show you the way! This post will give you an idea of what diversity and inclusion training is, its importance, and the best programs you can consider for your employees.
So, let's begin.
Diversity & Inclusion Training Courses & Programs Comparison Table
Best Diversity Training Courses
Why Is It Best?
Pricing
ProProfs (Diversity, Equity & Inclusion Training Course)
Professionally Designed

Ready to Use

Fully Online or Blended

Self-Paced Learning

Worksheets and Quizzes

Anytime, Anywhere Learning

Robust Reports and Analytics

Included in its business & enterprise plans starting at $1.97/learner/month
HRDQ (Diversity Works)
Webinars

Activity Stations

Case Studies and Blogs

D & I Board Games

Get in touch with the company for a quote
GetSmarter (Leading Diversity and Inclusion at Work)
Course Designed by Industry Experts

Guided by UCT Faculty

Practical Assignments

Certification

Buy this course at INR 43,656/-
HR University (Diversity and Inclusion Certification Course)
Capstone Project

Case Studies

Exclusive Interviews with D&I Professionals

Earn Certification

Buy this course at $299
Coursera (Diversity and Inclusion in the Workplace)
Flexible Deadlines

100% Online

Practical Exercises

Shareable Certificates

Get in touch with the company for a quote
Compliance Training Group (Workplace Diversity)
Interactive Learning

Real-Life Case Studies

Customization Options

Assessment Tools

Buy this course at $29.99
eCornell (Diversity, Equity, and Inclusion Training)
Covers a Range of DEI Concepts

Engaging Learning Experience

Collaborative Learning

Certification

Get in touch with the company for a quote
Media Partners (Diversity and Inclusion Training)
Assessments and Activities

Infographics

Case Study and Snapshots

Videos

Get in touch with the company for a quote
Udemy (Diversity Deep Dive, Leadership Insights, and Lessons)
Experienced Instructor

Interactive Exercises

Self-Paced Learning

Leadership Insights

Buy this course at INR 649/-
American Management Association (Leading in a Diverse and Inclusive Culture)
Certified Course

Engaging Activities

Options for Both Classroom and Online Learning

Case Studies

Get in touch with the company for a quote
SkillPath (Diversity and Inclusion in the Workplace)
Flexible Training Modalities

Live Virtual Seminars

In-Person Events

Webinars

Get in touch with the company for a quote
edX (Inclusive Leadership Program)
Expert Instruction

Self-Paced Learning

Case Studies and Assessments

Earn Professional Certificate

Buy this course at INR 10,822/-
Catalyst (Leading for Equity and Inclusion Workshops)
Interactive Learning Experience

Self Assessments

Short Course

Delivered by a Catalyst Expert

Get in touch with the company for a quote
What Is Diversity and Inclusion Training in the Workplace?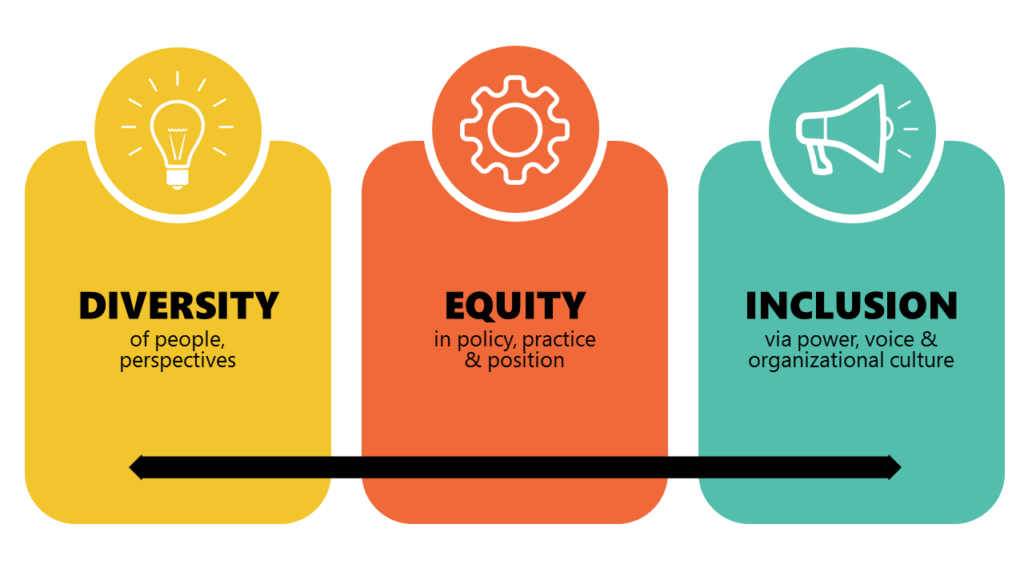 Diversity and inclusion training in the workplace is a training program that educates employees about the importance of a diverse and inclusive workplace.
This training covers topics like unconscious bias, cultural competence, harassment, intimidation, discrimination prevention, and more.
Diversity training programs in the workplace help individuals recognize and appreciate differences in race, ethnicity, gender, sexual orientation, age, ability, religion, and other identities and understand how these differences can impact interactions with others.
The primary objective behind such training is to promote a diverse, equitable, and respectful work environment and reduce workplace conflicts arising out of differences.
Watch: What Is Diversity Training in the Workplace? Benefits & Requirements
Importance of Diversity and Inclusion Training in the Workplace
Conducting diversity and inclusion training in the workplace comes with several benefits. Let's look at them.
Promotes Awareness and Understanding of Diversity
Diversity training promotes understanding and awareness of diversity, equity, and inclusion issues, including biases and stereotypes.
Creating an inclusive work environment involves self-reflection and developing cross-cultural skills and cultural intelligence, enabling individuals to communicate and work effectively with people from diverse cultural backgrounds.
Employee diversity training equips learners with the necessary cross-cultural competence, workplace sensitivity, and knowledge of unconscious bias to raise awareness within the organization.
Encourages Collaboration and Creativity
Understanding diverse perspectives, experiences, and cultures promotes better employee collaboration and teamwork. Appreciating and comprehending each other's differences allows team members to work together more efficiently and creatively.
Diversity training programs can establish secure spaces for individuals to express themselves and exchange experiences. This can cultivate trust and respect among team members, leading to increased open and meaningful communications.
Boosts Employee Morale and Retention
Another benefit of diversity training is that it helps build a stronger community and enhance employee morale. Such training can decrease overall stress levels and promote happiness and productivity among workers.
Encouraging diversity promotes a sense of inclusion among employees and fosters a deeper connection with their work, ultimately increasing their commitment to the organization.
Additionally, valuing your employees' perspectives and beliefs can motivate them to express their opinions and provide feedback without fearing retaliation. This, in turn, also increases employee retention.
With the best diversity training for employees, you can preserve your company's reputation by protecting it against legal consequences, such as lawsuits and penalties.
Have you heard about the recent lawsuits filed against Amazon by five employees, alleging racial and gender discrimination?
One of the cases involved an employee who claimed that her supervisor used a racial epithet to refer to her. The lawsuit also alleged that Amazon had a pattern and practice of discriminating against Black employees in its hiring, promotion, and compensation.
The plaintiffs argued that the Company's reliance on subjective performance evaluations and lack of diversity training contributed to a culture of discrimination.
Amazon denied the allegations and stated that it has zero tolerance for discrimination and harassment and has implemented initiatives to improve diversity and inclusion. It also established a diversity, equity, and inclusion board and conducted mandatory diversity training for managers.
Despite being an ongoing case, it highlights organizational challenges in addressing systemic racism and the need for effective D&I initiatives to create a more equitable and inclusive workplace. Read the full story here.
Builds a Safe Work Culture
Training your employees on diversity and inclusion can help build a safe work culture and make them feel included and respected irrespective of their caste, race, gender, personal beliefs, and sexual orientation.
With impactful diversity training, employees recognize cultural and social differences, which reduces workplace conflicts and fosters healthy relationships.
Here, we would like to share the story of Johnson & Johnson, a multinational pharmaceutical, medical device, and consumer goods company, headquartered in New Brunswick, New Jersey, that has emerged as a global leader in diversity and inclusion.
The company has implemented several initiatives to foster diversity and inclusivity.
Two of the most important initiatives are the Women's Leadership and Inclusion Program for increasing the number of women in leadership positions, and the Employee Resource Groups (ERGs) focused on diversity and inclusion, including groups for African American/Black, Asian, Hispanic/Latinx, LGBTQ+, and more.
In addition to these internal initiatives, the company has committed to maintaining diversity and inclusion in its hiring practices. It has set a goal to achieve gender parity in management roles by 2025 and has implemented programs to increase the representation of women and underrepresented minorities in its workforce.
Outcome: The Company's commitment to diversity and inclusion has helped create a more equitable workplace and positively impacted its business performance.
Overall, Johnson & Johnson's success in creating a diverse and inclusive workplace highlights the importance of diversity in driving business success and creating a more equitable society.
Also Read: Diversity, Equity & Inclusion (D&I) Training Guide for a Safe Workplace
6 Steps to Build Impactful Diversity Training Programs
You can create effective diversity and inclusion programs for your workforce with the following easy steps:
#Step 1: Set SMART Goals
Setting goals with the end in mind is essential to accomplish your training goals. Do you want your members to foster a culture of inclusion? Or do you want to promote a safe culture within your workplace?
No matter what your objectives are, you should set Specific, Measurable, Achievable, Relevant, and Time-Bound (SMART) goals.
And how can you do that?
Watch this video to know more.
Watch: How to Set SMART Goals | Training Course Introduction
#Step 2: Pick the Right Training Tool
It's easy to feel overwhelmed by the multitude of training software solutions available on the market, especially since each solution comes with its own unique features and selling points.
Ideally, you must look for a solution that is easy to use. Also, helpful features like readymade courses and training templates, a virtual classroom, online collaboration, quizzes, reports, and certificates are worth considering. The best ones facilitate mobile learning, where learners can take the courses anytime, anywhere.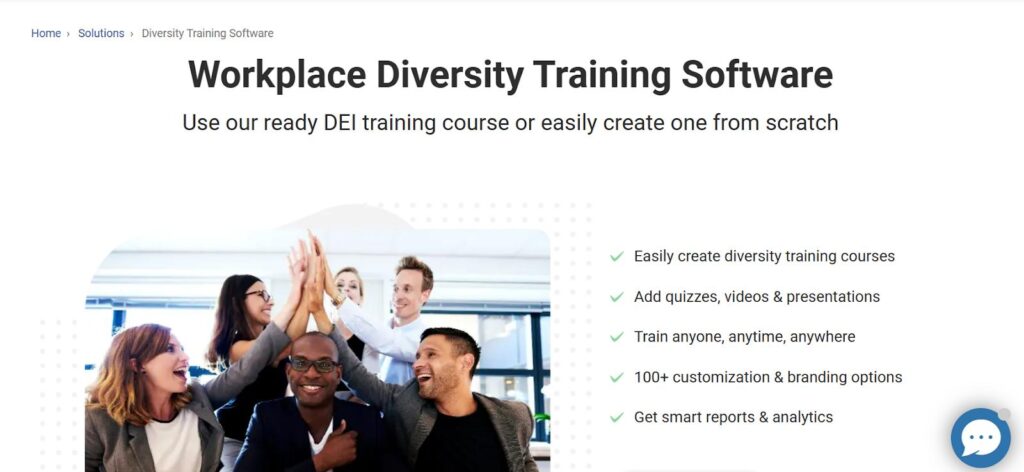 Few other things you must consider when choosing the right solution include your training objectives, budget, and the total number of learners.
Watch: How to Choose the Best LMS Software for Employee Training
#Step 3: Choose the Right Course or Create from Scratch
Now that you've picked the right tool, the next step is to select the right course. As already discussed in the above step, the best solution has built-in courses to speed up the course creation process. You can use them as-is or edit them based on your training needs.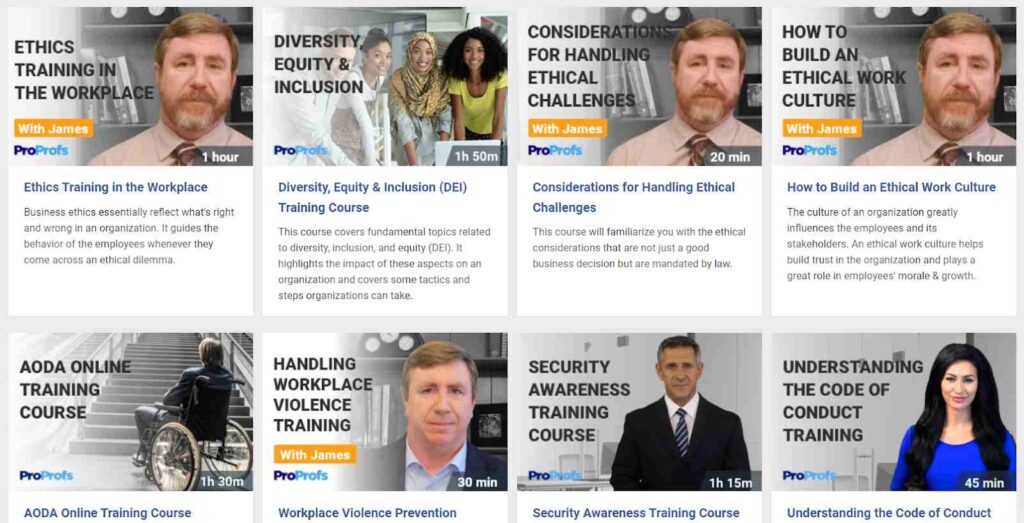 Some tools also let you build your course from scratch using your existing documents, images, videos, and recorded webinars.
Whether you're using a readymade course or developing one from scratch, make sure it covers the following topics:
Pro tip: Include multimedia, such as quizzes, graphs, charts, videos, and diagrams, into your courses to boost engagement. Add learning paths to provide need-based and personalized learning experiences.
#Step 4: Measure Knowledge With Assessments
The success of your diversity training program for employees will depend on how well your learners have grasped the concepts.
So, how can you measure knowledge?
Use assessments in your training programs to give your learners a chance to understand their progress and performance.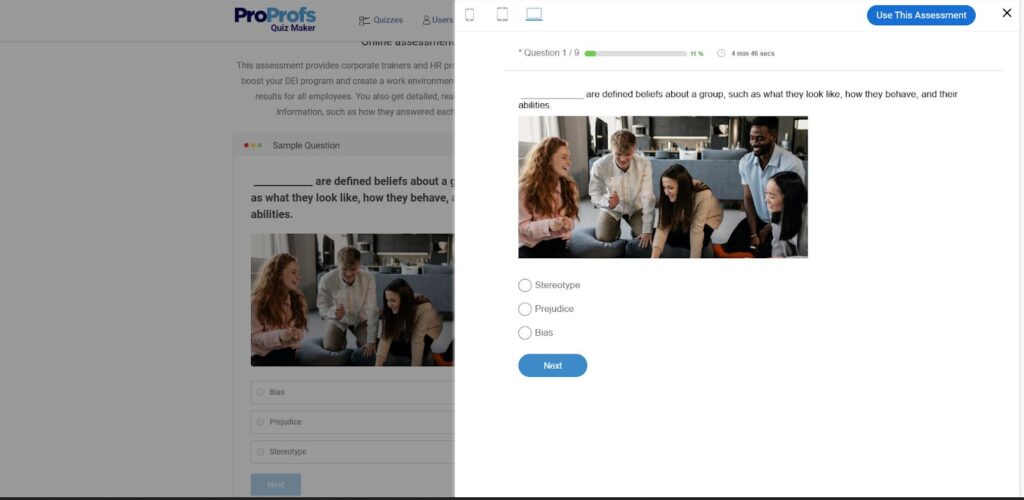 Pro tip: Make sure you incorporate different question formats like MCQs, fill-in-the-blanks, true and false, etc., to keep your learners engaged.
With quizzes, you can understand who has mastered the courses and who still needs help. View detailed reports to know who benefited most from your training.
Watch: How to Create an Online Quiz in Under 5 Mins
#Step 5: Evaluate Your Training Program
Measuring training effectiveness is crucial for the success of your diversity training programs. With the best training solutions, you can view results as consolidated reports. You can find data on the following:
Individual and group progress

Completed and pending courses

Course engagement levels

Challenges

Milestones

Knowledge gaps

Act on the data to make necessary improvements and to deliver a better learning experience.
#Step 6: Collect Actionable Feedback
Assess employee satisfaction with surveys, as it will help you understand the impact of your training program.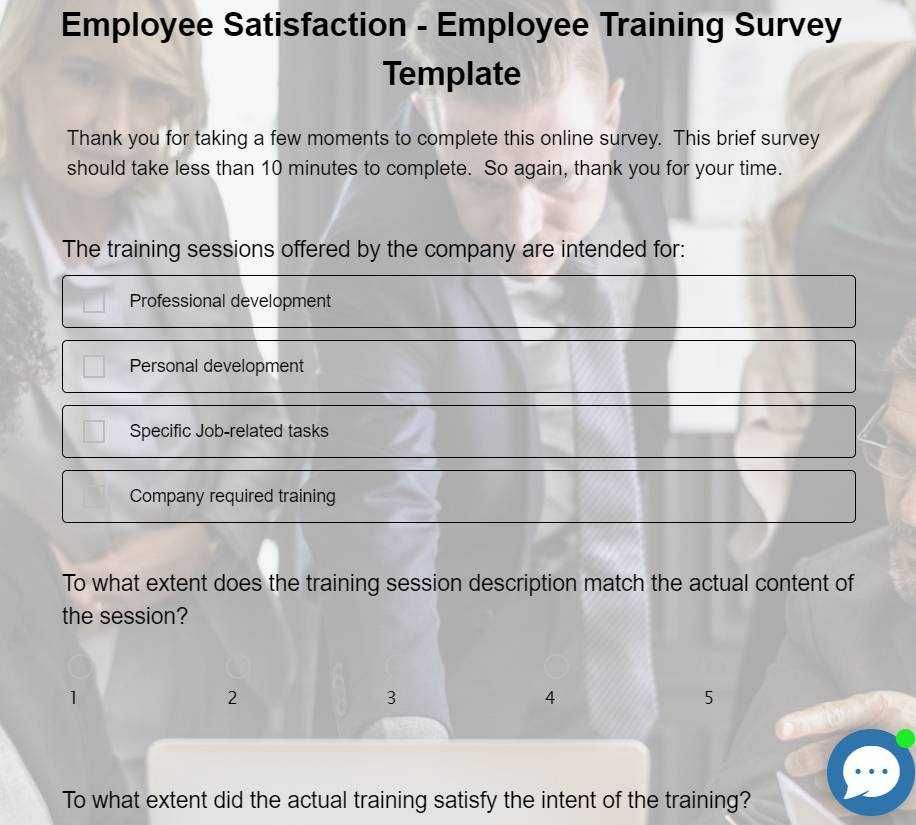 Real-time and instant feedback can help you identify and address specific issues with your content, preventing them from becoming significant problems for learners in the future.
How to Assess Employee Satisfaction With Surveys | Training Course Introduction
That was all about how you can create the best training programs. Let's now move on to the heart of the discussion: the top diversity and inclusion training programs that will help you build a diverse workforce.
List of Online Diversity Training Courses
1. ProProfs (Diversity, Equity & Inclusion Training Course)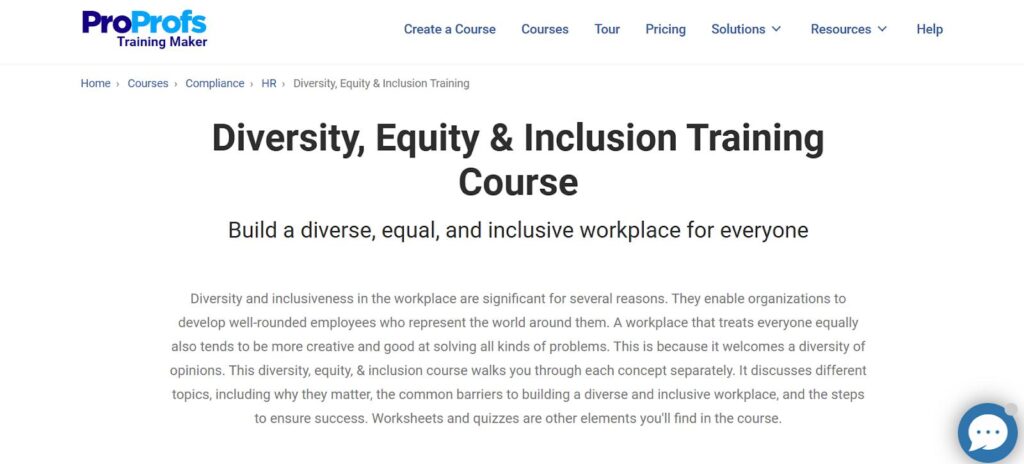 ProProfs Diversity Training Course is an online training program that offers interactive and engaging content to educate individuals and organizations on diversity, equity, and inclusion.
The course covers various topics, such as understanding diversity, exploring different cultures, addressing unconscious bias, and handling microaggressions. This course also provides practical strategies for building an inclusive workplace and guidance on recognizing and responding to microaggressions, which can be subtle but harmful forms of discrimination.
It's an excellent choice if you want to deliver customized training. With the option of white labeling and using your materials, it's easy to edit this course based on your preferences. The course is delivered through interactive and engaging content, including videos, quizzes, and practical exercises. Upon completion, you can also hand out certificates to your employees.
Watch: What Is Diversity, Equity & Inclusion? | Training Course Introduction
Features
The course is created by a subject-matter expert with years of experience as a project manager and a coordinator. She builds and supervises effective teams to provide quality support and services.
You can use this course as-is or edit them based on your learning needs and preferences. This will save the time required for building your content from scratch.
Fully Online or Blended Learning
ProProfs supports both online and blended learning. You can train your learners online or adopt a blended learning method to eliminate the need for a venue and daily commuting. Enable learners to access course materials through multiple devices.
Enable self-paced learning and let your learners control what, when, and how they want to learn. Deliver your course in bite-sized modules so that it can be easily understood.
Worksheets, Quizzes & More
The course includes worksheets, handouts, scenarios, quizzes, additional resources, and course feedback for an engaging learning experience.
Anytime, Anywhere Learning
Learners can take the courses and quizzes on PCs, laptops, tablets, and other portable devices anytime, anywhere.
Get an overview of your learner's progress, course completion rates, engagement levels, and satisfaction ratings through real-time reports on individuals and groups.
Why We Picked ProProfs?
Has customization options

Enables self-paced learning

Can be delivered using its integrated cloud-based LMS

Centralized and automated training
Pricing
Included in its business & enterprise plans starting at $1.97/learner/month
2. HRDQ (Diversity Works)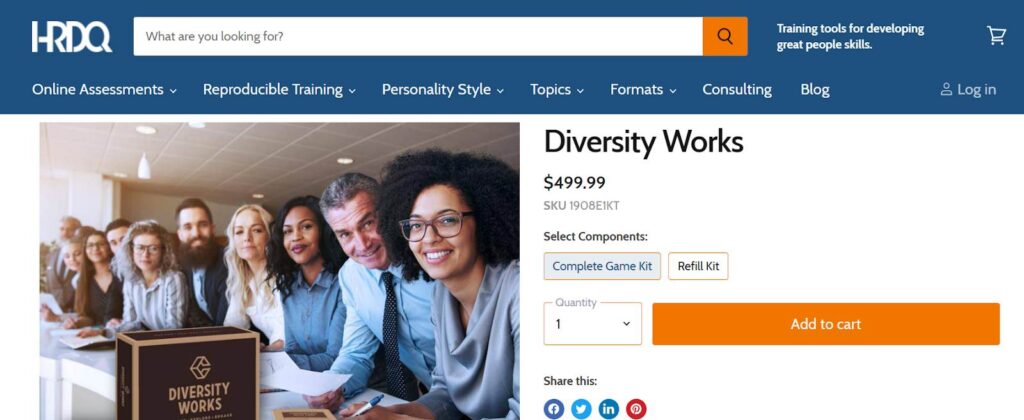 The HRDQ Diversity Works Course is an online training course focusing on workplace diversity and inclusion. The program suits all individuals, including managers, HR professionals, and employees at all levels.
This coveted training program covers various topics, including understanding diversity, recognizing bias, effective communication, and creating an inclusive workplace.
The Diversity Works program is designed to engage adult learners through station-based activities that cater to distinct learning preferences, interaction types, and technology options. The learning model combines experiential, social, and emotional elements that encourage learners to explore and absorb new ideas related to inclusivity and diversity.
Features
Engaging Learning Experience
This course is packed with activities that include different learning styles (auditory, visual, reflective, etc.) and interaction types (individual, group, or partner).
Learners can choose which learning activities they want to engage in from various activity stations placed around the room.
Get access to more resources like case studies and blogs to get a better understanding of diversity and inclusion concepts.
At the end of the course, participants take part in a shared experience with a board game. This boosts engagement and promotes a better learning experience.
Why We Picked HRDQ?
Covers all the major concepts of DEI

Supports different learning styles

Self-paced learning

Compatible with all devices
Pricing
Get in touch with the company for a quote
3. GetSmarter (Leading Diversity and Inclusion at Work)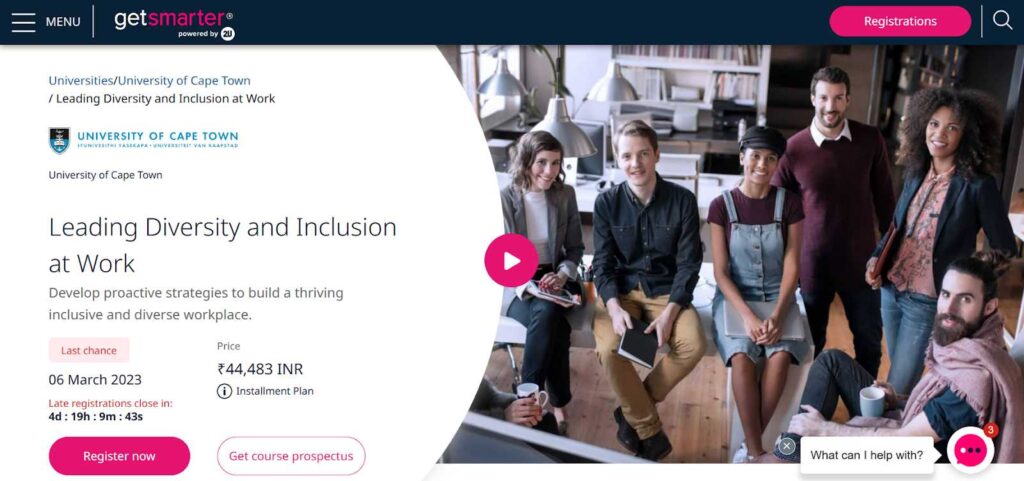 The global call for workplace diversity, equity, and inclusion has become increasingly important, with employees, stakeholders, and society demanding accountability from businesses. This presents an opportunity for organizations to achieve greater success through innovation and employee engagement.
GetSmarter, a partner of edX, is a provider of online education from world-leading universities and institutions. Leading Diversity and Inclusion at Work from the University of Cape Town (UCT) is one of them. It is a short online course that delves into the ever-changing world of work and how organizations can leverage D&I strategies to keep up with this dynamic corporate environment.
Over six weeks, participants will explore various topics, ranging from unconscious bias to privilege, and develop inclusive leadership skills and strategies to create a comprehensive D&I plan specific to their organization.
Features
Course Designed by Industry Experts
The course is professionally designed by experts to equip working professionals with the knowledge and expertise to upskill, reskill, or start a new job role.
The course is guided by UCT faculty along with other industry experts who share their knowledge and experience throughout the course.
Participants will be assessed through a series of practical assignments that need to be completed online.
You have to meet the requirements outlined in the course handbook in order to be eligible for the course certificate.
Why We Picked GetSmarter?
Manageable bite-sized modules

Incremental deadlines

Self-paced learning

Multiple financing options
Pricing
Buy this course at INR 43,656/-
4. HR University (Diversity and Inclusion Certification Course)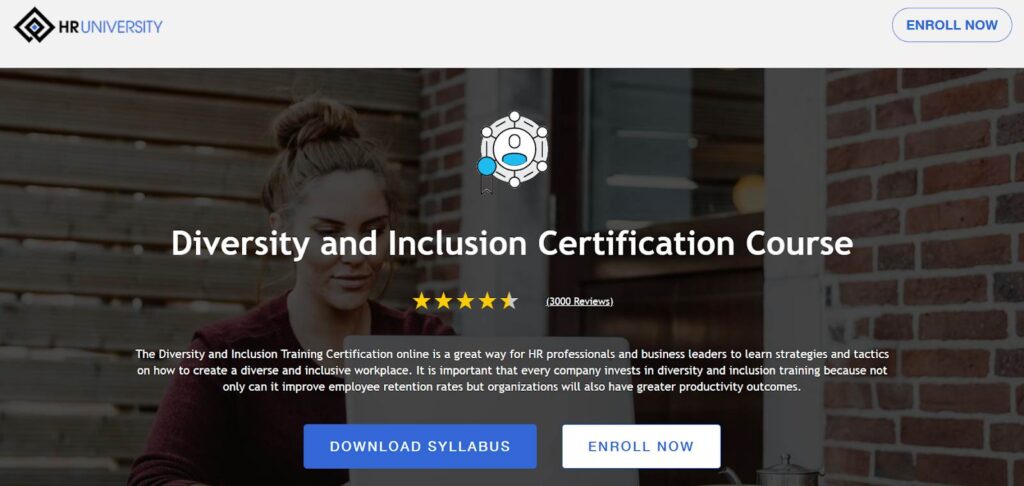 The Diversity and Inclusion Certification course by HR University is suitable for all individuals, including HR professionals, managers, and employees at all levels. This is one of the best diversity training courses for those lacking a formal D&I background and insider tips or resources to manage hard conversations around gender, race, and disability.
The program covers a range of topics, including the business case for D&I, building a diverse talent pipeline, creating an inclusive workplace culture, and measuring the impact of D&I initiatives.
Participants will learn how to identify and address systemic inequalities, develop inclusive hiring and retention practices, and create a workplace culture that values diversity and promotes equity.
Features
Work on a capstone project after completing this course and get instructor feedback on the same.
Understand the pressing issues of diversity and inclusion through 15+ real-life stories and examples. Stay informed on how you should act on the job.
Exclusive Interviews with D&I Professionals
Enjoy interviews with industry-led experts from top organizations and their recommendations on how to use knowledge to create a better organization.
Obtain your certification through HR University's website, which guarantees its legitimacy to prospective employers.
Why We Picked HR University?
Bonus content and exclusive interviews

Online self-paced learning

Lifetime access

120+ video lessons
Pricing
Buy this course at $299
5. Coursera (Diversity and Inclusion in the Workplace)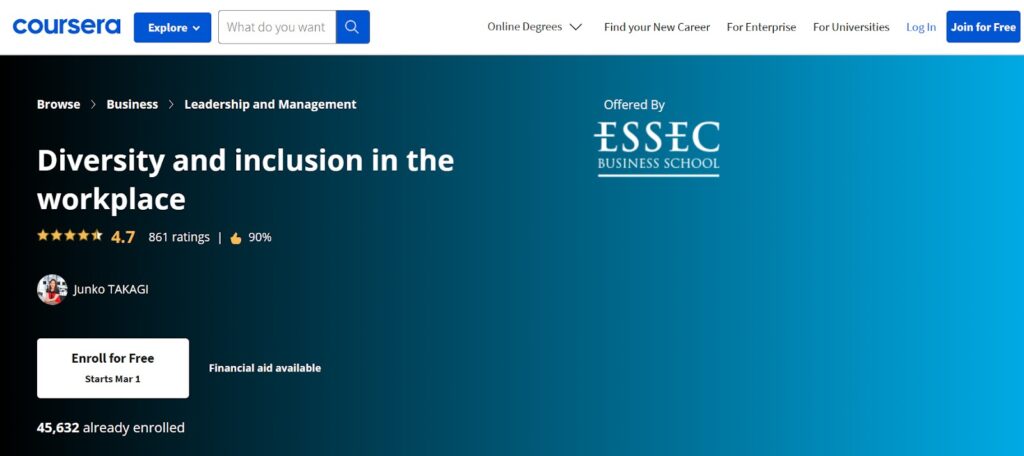 Diversity is both a factual and a paradoxical phenomenon. To fully harness its benefits, you should be able to perceive and acknowledge differences.
By enrolling in this Diversity and Inclusion in the Workplace training course, you will gain a comprehensive understanding of this paradox, its underlying mechanisms, and strategies to mitigate its negative effects. These insights will enable you to leverage the potential of diversity in the workplace, leading to improved performance and innovation.
Some of the features of this course are flexible deadlines, shareable certificates, and hands-on learning projects. The topics you can learn are Hi Diversity, Categorization, and Diversity Perceptions, Disrupting with Diversity, and Diversity and Inclusion in the World.
Features
Reset your deadlines based on your chosen schedule. Flexible deadlines can lead to better learning outcomes and increase course completion and retention rates.
Learn at your own pace anytime, anywhere. The course is completely online and works perfectly across all devices.
Each topic under this course comes with a set of assessments and quizzes to measure knowledge retention.
Complete all the modules and assessments to earn a certificate. Add certificates to your LinkedIn profile, CVs, printed resumes, and other documents.
Why We Picked Coursera?
Created by ESSEC Business School

Best for beginners

Includes hands-on learning projects

Flexibility in deadline
Pricing
Get in touch with the company for a quote
6. Compliance Training Group (Workplace Diversity)

Successful businesses have always relied on teamwork, but in today's world, employers have a vast pool of talent, which presents unique challenges in creating equal opportunities in the workplace. This means hiring people from different backgrounds, including diverse races, religions, languages, lifestyles, and unique characteristics.
The Compliance Training Group offers Diversity and Inclusion Training in the Workplace to help employers create cultural awareness and inclusion for all employees. The program emphasizes the significance of cultural competence, the persistent issue of biases and stereotypes, and the importance of employers and co-workers working together to achieve the organization's goals.
This one-hour program aims to enhance the quality of personal interactions among individuals with diverse backgrounds, thereby minimizing conflicts and improving workplace productivity. It also increases the awareness of prejudice, stereotypes, and discrimination and recommends measures to prevent these behaviors.
Features
The course has engaging learning activities that promote self-reflection and critical thinking.
Multiple Delivery Methods
Deliver the training through a combination of methods to meet different learning styles. E-learning, on-site training, webinars, and workshops are a few of them.
Understand the importance of DEI in the workplace through real-life examples and case studies. Know how to identify and address unconscious bias and microaggressions.
Use the course as-is or make necessary customizations to meet the learning needs of your workforce.
Why We Picked Compliance Training Group?
Experienced and knowledgeable trainers

Customized DEI training solutions

In-person, virtual, and self-paced learning

Experiential learning
Pricing
Buy this course at $29.99
7. eCornell (Diversity, Equity, and Inclusion Training)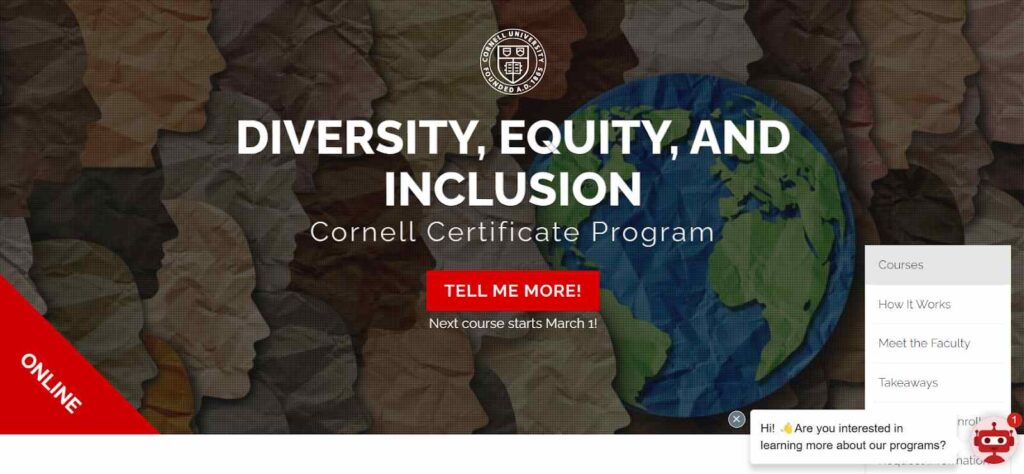 Building a strong culture is crucial for any organization, and it's not just the responsibility of HR but also every manager and employee. Today, having an inclusive work environment is desirable and a necessity.
This Diversity, Equity, and Inclusion program by eCornell works for anyone committed to developing a truly aware and inclusive work culture, moving beyond mere compliance. With this program, you can build an inclusive workforce by understanding the psychological and perceptual processes that impact people's interactions with others.
Additionally, the program provides one year of free access to Symposiums, which are virtual Zoom sessions with Cornell faculty and experts. These sessions tackle the most pressing diversity and inclusion topics, such as equity, unconscious bias, psychological safety, inclusive leadership, and cross-cultural conversations. However, participating in Symposium sessions isn't mandatory to complete the certificate program.
Features
Covers a Range of DEI Concepts
The learning modules cover some of the important DEI concepts, such as implicit bias, microaggressions, and allyship.
Engaging Learning Experience
The course delivers an engaging learning experience, which includes case studies, videos, and quizzes.
Deliver a collaborative learning experience that enables participants to learn from their peers and build a DEI network.
Earn a certification upon completing the course and demonstrate your proficiency in DEI concepts.
Why We Picked E-Cornell?
Online and expert-led courses

Self-paced learning

Structured flexibility

Research-based models
Pricing
Get in touch with the company for a quote
8. Media Partners (Diversity and Inclusion Training)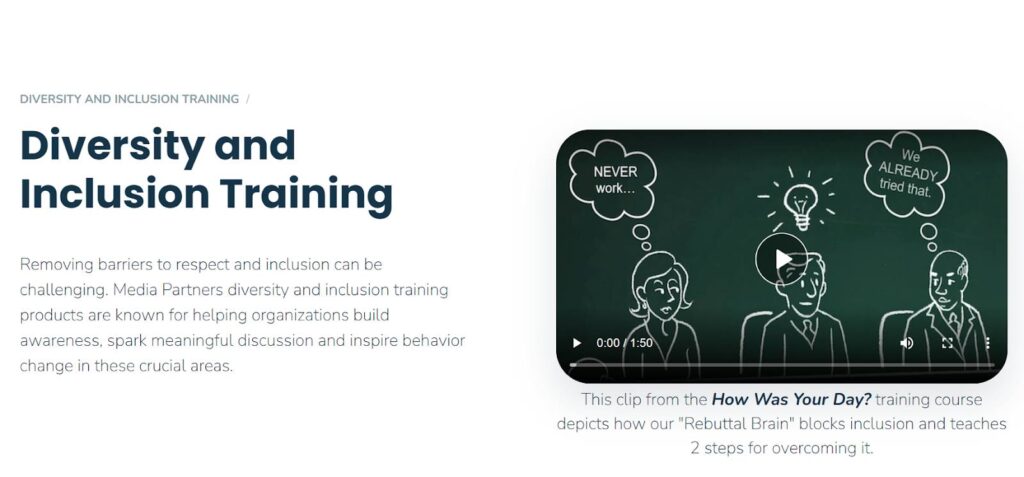 Over the years, Media Partners has transformed from a non-training service company to a full-time organizational training provider, focusing on harassment prevention, team building, and leadership development.
As a part of their services, they offer various diversity training solutions and tools tailored to meet each client's specific needs. Media Partners offer a series of diversity training programs that lead to lasting cultural change. The D&I programs combine video vignettes that depict the common harassment issues in the workplace, and the topics covered are approached in a non-threatening manner.
An added advantage of the programs is that you can use them repeatedly, even when you bring in new hires or retrain existing employees.
Features
The self-assessment tasks help reveal things that you didn't notice earlier. This complimentary resource uncovers actions that could potentially be perceived as bullying.
Use this free resource as it sheds light on the benefits of surmounting hindrances to foster respect and promote inclusivity.
Train your employees by providing real-world examples of how organizations have addressed issues of diversity, equity, and inclusion.
The video vignettes display the actual workplace situations and give a better understanding of how to deal with diversity issues.
Why We Picked Media Partners?
Practical approach to training

Proven track record of building an inclusive workforce

Access to coaching services

Customization options
Pricing
Get in touch with the company for a quote
9. Udemy (A Diversity Deep-Dive, Leadership Insights, and Lessons)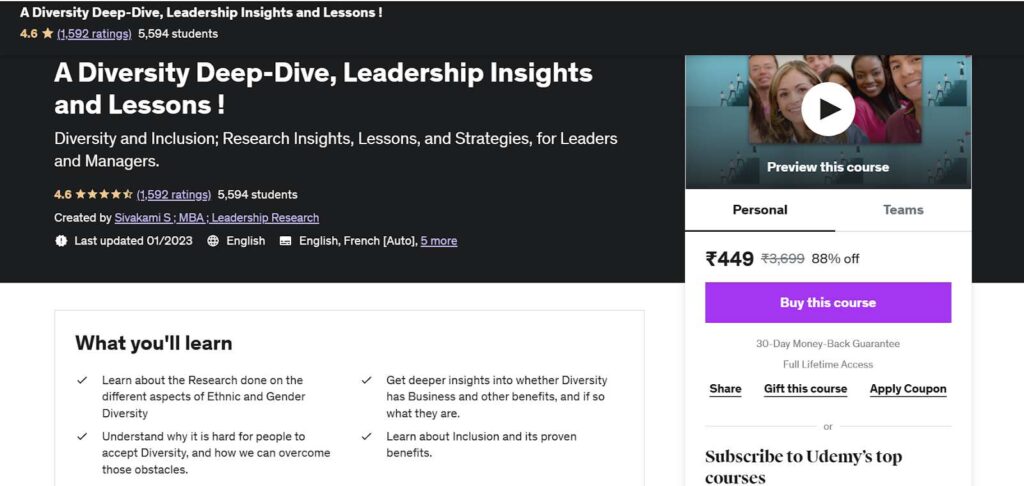 Udemy's A Diversity Deep-Dive, Leadership Insights and Lessons is among the highest-rated courses offering insights into overcoming diversity challenges. This program aims to provide a bird's eye view of the research conducted on different aspects of ethnic and gender diversity. Through this course, you will recognize why it is difficult for people to accept differences.
Get access to 8 downloadable resources, 1 article, 3.5 hours of a video session, and a certificate after completion. This pathbreaking course applies to existing and aspiring managers, leaders, and management students.
After completing this course, you can find answers to questions like why it is hard to accept diversity, what multiculturalism means, and which initiatives will help organizations fight cultural differences across all levels.
Features
The course is taught by Dr. Shirley Davis, an experienced HR and diversity expert who has worked with several organizations to create more inclusive workplaces.
The course includes a variety of interactive exercises that help learners apply the concepts they are learning to real-world scenarios.
The course is self-paced, allowing learners to work through the material at their own speed and on their own schedule.
The course is specifically designed for leaders and managers, providing valuable insights and practical tips on how to lead with an inclusive mindset.
Why We Picked Udemy?
Available in English, French, German, and other languages

Full lifetime access

Access on mobile and TV

Certificate of completion
Pricing
Buy this course from INR 649/- (Subject to change)
10. American Management Association (AMA): Leading in a Diverse and Inclusive Culture

AMA's Leading in a Diverse, Equitable, and Inclusive Culture is a highly sought-after training program for managers and leaders looking to foster inclusivity and lead diverse teams. This course offers numerous benefits, including helping participants recognize the value and challenges of diversity at the individual, team, and organizational levels.
By completing this program, participants can enhance their leadership skills and gain insight into how biases impact employee engagement, productivity, and innovation. Additionally, the training covers conflict resolution strategies to address disagreements and miscommunications in the workplace.
A total of six sessions are available, so you can choose the training time based on your schedule. Some of the modules covered are – Introduction to Diversity and Inclusion, Bridging Communication Differences, Leading a Successful Multicultural Team, etc.
Features
This diversity training course is certified by the International Association for Continuing Education and Training (IACET).
You can combine a range of interactive activities, case studies, and group discussions to enable learners to apply the concepts to real-world situations.
Variety of Learning Formats
The course is available in multiple formats, including online, in-person, and blended learning options, allowing you to choose a format that works for you.
The course is led by experienced instructors who have expertise in diversity, equity, and inclusion. They bring practical insights and best practices to the course.
Why We Picked the American Management Association?
Anytime, anywhere learning

Enables practicing dialogue in conversations

Leadership-focused course

4 classroom and 7 online sessions available
Pricing
Get in touch with the company for a quote
11. SkillPath: Diversity and Inclusion in the Workplace

The Diversity and Inclusion in the Workplace training program by SkillPath covers the fundamental concepts of diversity and inclusion, enabling employees to comprehend their perspectives and those of others and collaborate effectively. The duration of the program is typically dependent on the organization's requirements.
One unique aspect of this program is its customization feature, which allows organizations to create a diversity program that caters to their specific needs.
Additionally, the program format is flexible, with the option to receive training online or in person. The pricing for the program is also adjustable, allowing organizations to tailor it to their budgetary requirements, just like the program itself.
Features
Flexible Training Modalities
There are plenty of blended learning options available, which utilize different training modalities to ensure flexibility in training delivery.
With real-time interaction with expert trainers, you can participate in these live seminars remotely and still receive the same level of engagement and interaction as if you were attending in person.
SkillPath creates original blog articles, podcasts, white papers, and other resources that are made available to you and other career professionals for free.
The 60-minute fast-paced webinars are designed to help you focus on specific challenges you may be facing, gain fresh insights, and acquire actionable skills that can be applied in your work.
Why We Picked SkillPath?
Self-paced learning

Instructor-led course

Prioritizes learner engagement

Structured training programs
Pricing
Get in touch with the company for a quote
12. edX – Inclusive Leadership Program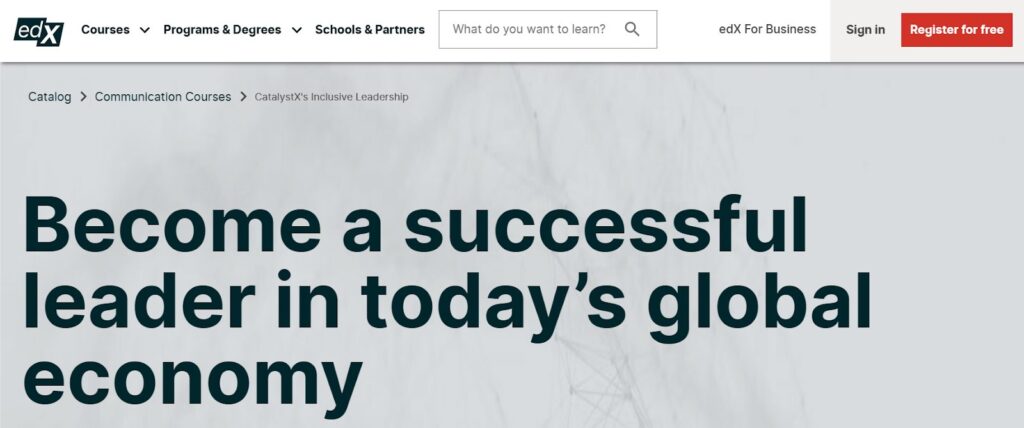 The Inclusive Leadership Program by edX is a professional certificate program that aims to build your skills to become an inclusive leader. The program will accelerate your career by teaching you "EACH" inclusive leadership skill: Empowerment, Accountability, Courage, and Humility.
You will get hands-on experience using these skills to encourage teamwork and innovation. Moreover, the program offers a 45-minute "mini-course" that provides practical techniques for working with individuals having varying beliefs, appearances, and thinking styles.
Catalyst, a global authority in the field, will teach you the skills and behaviors of an inclusive leader in the Inclusive Leadership Professional Certificate course. By signing up, you can gain mastery of the necessary tools for fostering an inclusive work culture.
Features
The course will be delivered by leading experts committed to bringing the best insights into diversity and inclusion.
Learn at your own pace and on any device you prefer. Self-paced learning fosters deeper understanding and enables learners to focus on areas where they need more practice.
Case Studies and Assessments
Gain the right skills with the case studies, assessments, and global discussions that come along with this course to emerge as a leader.
Earn a Professional Certificate
Drive your career forward and earn a verified certificate from edX. Demonstrate mastery of specific DEI skills and knowledge and get an opportunity to network with experts in the field.
Why We Picked edX?
Interactive online course

Enables learning anytime, anywhere

Verified certificates

Graded assignments
Pricing
Buy this course at INR 10,850/-
13. Catalyst: Leading for Equity and Inclusion Workshops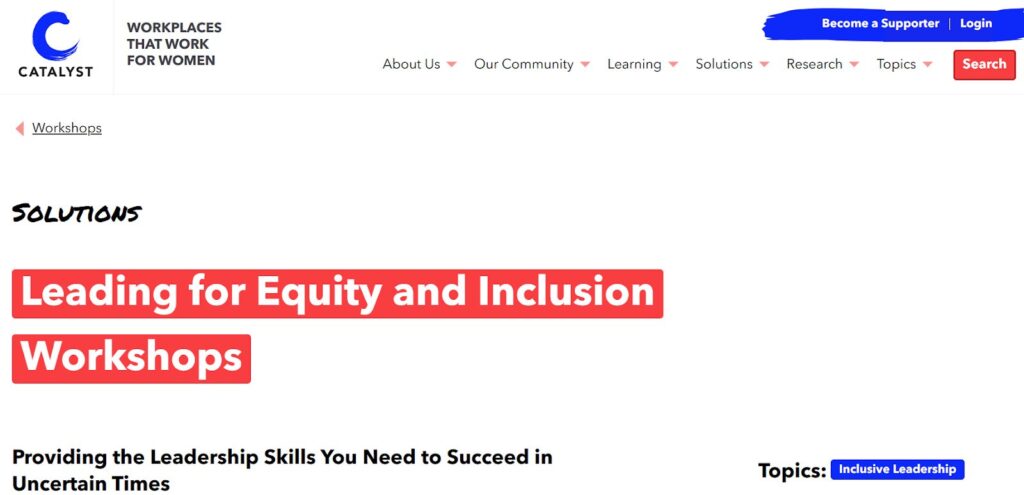 Catalyst provides "Leading for Equity and Inclusion Workshops" conducted by experts through a secure virtual learning platform. These workshops are two hours long, can accommodate up to 50 participants, and offer an interactive learning experience that keeps learners connected with the facilitator and their peers throughout the session.
The program equips leaders with the skills and knowledge to establish inclusive workplaces, manage diverse teams, and effectively serve diverse clients and customers. The interactive workshops include a self-reflection process where learners examine their biases and behaviors and practice necessary skills through engaging activities, case studies, and practical self-assessments.
Upon completing the program, participants will understand the significance of inclusive leadership in today's global marketplace. You can also customize the workshops according to your organization's learning requirements.
Features
Workshops for Self-Reflection
Through the workshops, participants are encouraged to analyze behaviors, both one's own and those of others, in order to gain a deeper understanding of how they can be improved upon.
Engaging activities, insightful case studies, and practical self-assessment exercises are all utilized to help learners practice skills and apply what they have learned.
The facilitators create a space where participants feel comfortable expressing their thoughts, asking questions, and challenging their assumptions.
Delivered by a Catalyst Expert
The best thing about this course is that participants will be trained by Catalyst experts who are global business leaders committed to bringing change and inclusivity in the workplace.
Why We Picked Catalyst?
Provides engaging learning experience

Delivered on a secure virtual learning platform

Virtual instructor-led workshops

High flexibility in terms of customizations
Pricing
Get in touch with the company for a quote
That was all about the different types of courses available on the market. Now, it's up to you to decide which course you need to meet your learning goals. However, if you're still wondering how to pick the best course for your business, we have the answers for you!
Let's now take a look at some of the best tips for choosing the right diversity and inclusion course.
5 Tips to Choose the Best Diversity Training Programs
Here are five tips to help you choose the right diversity training programs for your workplace.
Understand Your Training Needs
Begin with identifying the areas of D&I that need your attention. To do this, you can use online assessments to identify the challenges and areas where employees may lack the necessary knowledge and skills. This way, you can choose a training program that meets your organization's learning needs.
Read: Employee Training Assessment Guide: Train Smarter to Boost ROI
Another important thing to consider is the trainer. Make sure you look for training providers specializing in D&I training and have a good reputation for delivering effective programs. You can check reviews from previous clients to ensure that the provider has a good track record of delivering results.
Pro Tip: After one training session, you can share a survey with your learners to collect feedback on the training program's quality and the instructor's competency. You can continue with your program and the trainer if the response is positive.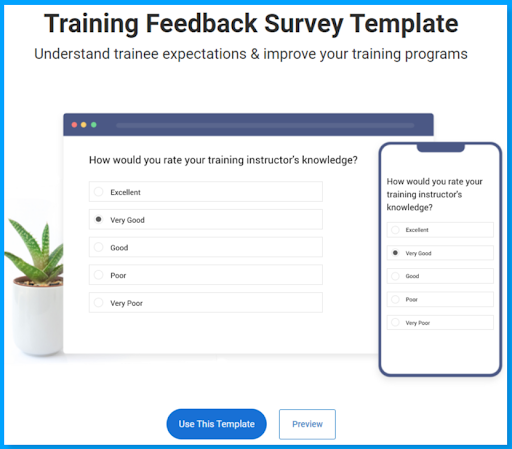 Choose Interactive and Engaging Programs
Diversity training programs should not be one-way lectures but an interactive process that involves employee participation and engagement. If the training materials are overly academic or theoretical, it may be challenging for employees to connect with the content and apply it to their daily work.
So, you must choose a program that includes dialogue, case studies, examples and role-plays to help employees understand the issues better. Also, it should enable you to modify the content based on your learning needs.
For example, the ProProfs D&I course is a professionally designed program, but it enables you to customize it with engaging multimedia like images, videos, podcasts, and more. It also facilitates online collaboration so that learners can engage in participatory learning.
Here's how you can add media to online courses to make learning more lively, exciting, and retentive:
Watch: How to Add Media to Your Online Courses
Check for Ongoing Support
D&I training should be a continuous process rather than a one-time event. It's important to select training providers who offer ongoing support to reinforce the training and maintain the progress over time.
This could involve coaching, follow-up sessions, and mentoring to help employees integrate the learned concepts into their daily work.
Lastly, you need to consider your budget to ensure that you invest in the right resources and get the best return. D&I training is an ongoing process, so companies need to be able to afford to continue providing it.
Budget considerations can help you avoid choosing expensive training programs, which can lead to unrealistic expectations if they fail to achieve the desired outcomes.
In a nutshell, consider the specific needs and goals of your organization before choosing a diversity program. Look for courses that address the identified improvement areas and provide practical skills and knowledge. Lastly, the program should have a proven track record and must incorporate diverse perspectives and experiences for a better learning experience.
Learn, Grow, and Thrive Together with Diversity Training Programs
By investing in diversity training programs, employers can build a safe work culture where employees feel valued, respected, and motivated, leading to greater productivity, innovation, and employee retention.
Promoting diversity, equity, and inclusion is a moral obligation and a strategic business necessity that can benefit the entire organization.
Add the right topics into your training program so employees can gain deeper insights into diversity, equity, and inclusion and learn the art of fostering a respectful and welcoming environment.
Online training software would be the best bet for the success of your diversity programs, as it'll help you manage all the learning activities under a single roof.
So, start your D&I journey today and positively impact your workplace and community!
Do you want a free Training Software?
We have the #1 Online Training Software for employee training & assessment