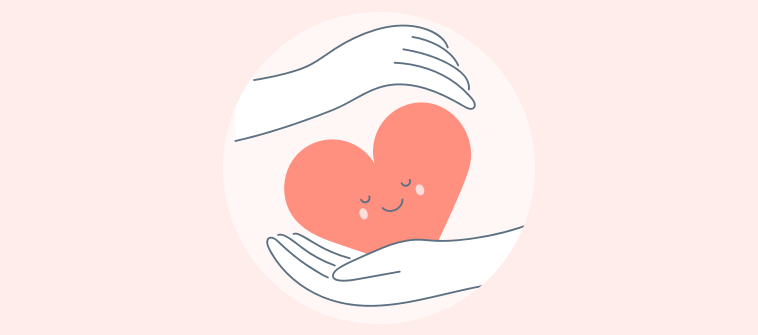 Roughly 63 million Americans work as volunteers.
The economic value of their service is $24.69 per hour or $297.5 billion a year.
Similarly, 52% of people in the UK volunteer informally at least once, while 26% of them participate in informal volunteering regularly.
According to the most recent data, the economic value of volunteering in the UK is £23.9 billion.
Figures from just these two countries highlight the significance of volunteerism to non-profit organizations (NPOs).
That said, since volunteers are not regular employees of NPOs and they often lack formal professional training. To ensure that they are clear about their roles and responsibilities and properly align their services with an organization's mission, they need adequate training.
To provide them with such training, begin by learning everything you ever wanted to know about volunteer training in this post. This information will enable you to forge successful and sustainable relationships with your volunteers.
Continue reading to find out.
Watch: What Is Employee Training?
What Is Volunteer Training?
Volunteer training is training provided to volunteers to educate them on an organization's cause and help them perform their duties in the best possible way.
Whether you're talking about administrative tasks, fundraising activities, or disseminating information and messages of an organization, volunteers need to undergo some kind of training to understand how to effectively undertake the tasks.
Of course, volunteer training may not be that formal or extensive like corporate training. Nevertheless, volunteers do need the training to keep themselves motivated and fulfill their roles in the community as your organization's ambassadors.
Importance of Volunteer Training
"Volunteers don't get paid, not because they're worthless, but because they're priceless." ~ Sherry Anderson, Canadian sportsperson
A volunteer training program is important on several grounds.
Engagement
First, such training engages volunteers not just physically but emotionally as well with your cause. An engaged volunteer tends to connect with an organization more positively.
Why?
That's because training aids in their capacity building, which can benefit your organization.
Empowerment
Volunteer training is also tied to volunteers' performance. By providing the necessary training, you empower them with the knowledge and skills to perform their duties effectively. This adds meaning to their contributions to your NPO's community services.
Efficiency
When your volunteers are at the height of their efficiency, their performance soars. This reduces the need to replace them. In other words, it ensures a higher retention rate.
Improved Service
Well-trained volunteers are better at their job. They can do justice to your cause and serve a community more impactful. This is because training familiarizes them with what the community expects and what they, as volunteers, can do to deliver those needs.
Key Elements of a Volunteer Training Program
How a volunteer program looks will depend, to some extent, on the type of organization you're in and the nature of your volunteer activities.
Primarily, volunteer training is made up of the following:
An organizational needs assessment
Identification of knowledge and skills gaps
An outline of the volunteer roles & responsibilities
Tools and technologies to be used on the job
Goals and objectives of the organization
Feedback and training evaluation
With this as the backdrop, you can move on to developing your training program.
How to Develop a Volunteer Training Program
Before you implement a full-fledged volunteer training program, you should consider a few things. This is intended to achieve positive results.
On several occasions, most volunteers will come equipped with basic skills such as good communication, teamwork, and the ability to take the initiative. In such situations, what you'd require is a simple orientation program before they embark on a volunteer journey.
However, for skill-based volunteering, you may need to develop certain specialized skill sets in your volunteers specific to your organization so that they successfully contribute to your mission.
For example, there are several challenges that modern non-profit organizations face, including the need to demonstrate the social impact of their activities. This is a good starting point for your volunteer development training program.
Identify your share of the challenges and how you can equip your volunteers to help you overcome them. After that, you can tailor your training program to meet those needs.
Then, based on your training budget, you can decide the training methods, type of content & other resources, and of course the tools you'll use for the purpose.
What to Include in a Volunteer Training Program
The content for the training will be based on the information you want to impart to the volunteers to help them do their work efficiently. The content can answer the following questions:
What is the cause behind the volunteer efforts?
How to educate people about the cause and the efforts being made towards it?
What are the activities to be done towards the cause?
How to go about performing such activities efficiently?
How will the activities be evaluated by your organization?
What are the safety measures to be taken or protocols to follow?
How to manage time and resources while undertaking the activities.
Volunteering dos and don'ts.
How to work as an individual volunteer or as part of a team.
How to Conduct New Volunteer Training Online
Wondering how to train volunteers online like many of your competitors are doing?
An online version of volunteer training is inevitable these days. It is the most preferred mode of learning as it offers a high degree of flexibility and convenience to busy learners.
If you want, you can blend it with face-to-face training whenever it is feasible and suits your volunteers best.
So, how do you conduct online volunteer training?
First things first, you'll need online training software to plan, organize, manage, and implement the training.
A learning management system or LMS software can be a useful tool here. Basically, you can create, design, configure, distribute, and analyze volunteer training programs with such tools.
From onboarding and training to continued engagement, you can do everything to make your volunteers motivated and productive throughout their tenure.
Some of the top learning management systems offer essential functionalities such as eLearning authoring, virtual classroom, social learning, quizzes for assessment, and reporting. This makes them a one-stop solution for online training.
Along with choosing the right tool for volunteer training, you'd need professionally designed volunteer management training courses. For this, you can utilize pre-built and ready-to-use courses offered by some LMS providers. You can also create online training courses from scratch by importing your existing content.
Either way, you can easily share these courses and track course participation and completion with the help of an LMS.
Best Volunteer Training Courses
Essential volunteer training courses focus on leadership skill training and improving a volunteer's communication skills, trust-building skills and more that can empower them to do their job in the best way possible, no matter what the cause.
ProProfs offers some of the best courses relevant to the job of a volunteer. These courses are developed by industry experts in conjunction with experienced instructional designers.
The best part of these courses is that while they are ready to use as-is, you can easily customize them to fit your specific needs. You can add your own media such as images, audio files, videos, and presentations.
You can also manage your brand using the white-label feature in ProProfs LMS, which lets you promote your course under your own brand by removing the default ProProfs tags.
In other words, you can add a logo, cover image, theme, colors, fonts, and messaging to completely personalize your course.
Not only this, apart from offering you a platform to create engaging course content with videos, images, and learning paths, it also offers features to evaluate learners with quizzes and reward them with certificates at the end of course completion.
Some of the popular online courses by ProProfs that you can deploy for volunteer training are:
Cost of Volunteer Management Training Programs
It is true that you may not be paying your volunteers an annual salary like regular employees elsewhere, but there are certain costs attached to their training and management. If you worry about rising training costs, there's hope ahead.
One of the best ways to minimize the cost of training for volunteers is to invest in low-cost yet powerful training software. This will enable you to simplify and streamline volunteer training without breaking the bank.
For example, ProProfs LMS starts for forever free plan (up to 10 learners). Paid plan starts at $1.97/learner/month (billed annually) for large teams. No hidden charges. 15-day money-back guarantee.
All plans include training templates, mobile learning, security, and eCommerce.
These training management solutions are cost-effective and characterized by a short time to value. They also support some of the most engaging and sustainable ways to learn, including micro-lessons, flashcards, collaborative forums, and personalized learning paths.
Using tools like this that are low on cost, high on value, you can train your volunteers efficiently, making learning stick for long and removing the need for frequent retraining.
How Can ProProfs Help You in Volunteer Training?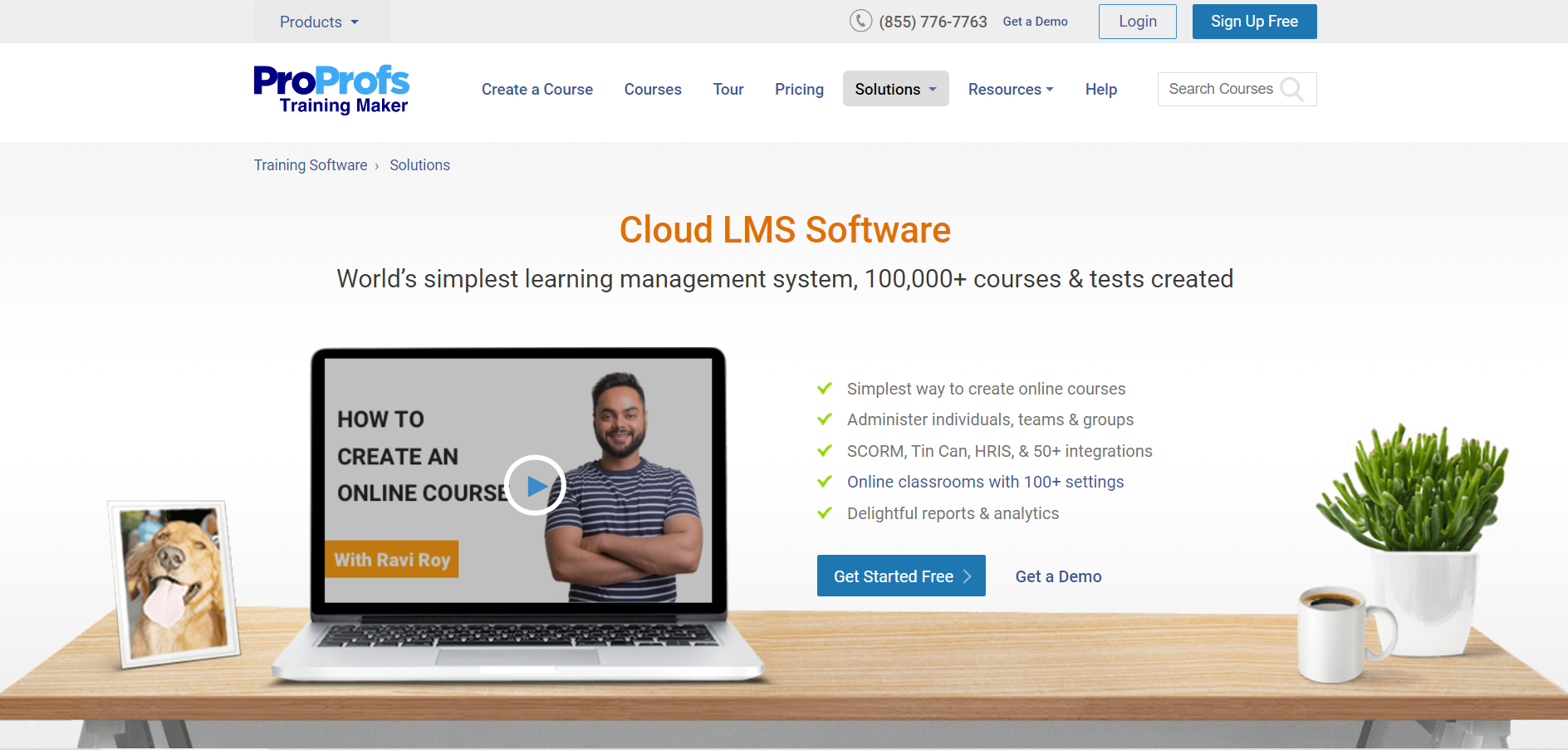 As touched upon in the preceding sections, ProProfs can be a smart solution for volunteer training. And here are some of the amazing reasons for it:
Easy to Use
ProProfs is the world's easiest cloud LMS. Even people with zero technical knowledge can adopt it to create and host online training.
Trusted By Millions
The suite of software by ProProfs is used by over 15 million users in 150+ countries.
Premium Course Library
Access a premium library of 100+ professionally designed and customizable online employee training courses ready for deployment.
70+ Languages Supported
ProProfs supports 70+ interface languages, enabling you to provide localized training to learners in their native language.
Highly Secure
ProProfs is GDPR-compliant and protects the privacy of its customers' personal data. You can assign role-based permissions to users and password-protect your courses.
AI-Powered Reporting
Keep track of your individual learners & groups with insightful reports & analytics. Extract data on the course participation rate, engagement level, and progress.
Watch: How to Design Online Training Courses Effortlessly
Make Your Next Move With ProProfs
Volunteer training is important to keep volunteers motivated and provide them opportunities for growth. Only trained volunteers will be able to align their activities accurately with your organization's missions.
For this, you need to deploy a robust volunteer management system and a purpose-built volunteer training course. In this effort, ProProfs can be your right hand.
ProProfs provides everything that you could possibly need to create online courses, train anyone, anytime, anywhere, on any device, and keep track of learning progress. Merge the LMS and its online courses with proven strategies and what you get is a killer combination for your volunteer training program.
Do you want a free Training Software?
We have the #1 Online Training Software for employee training & assessment