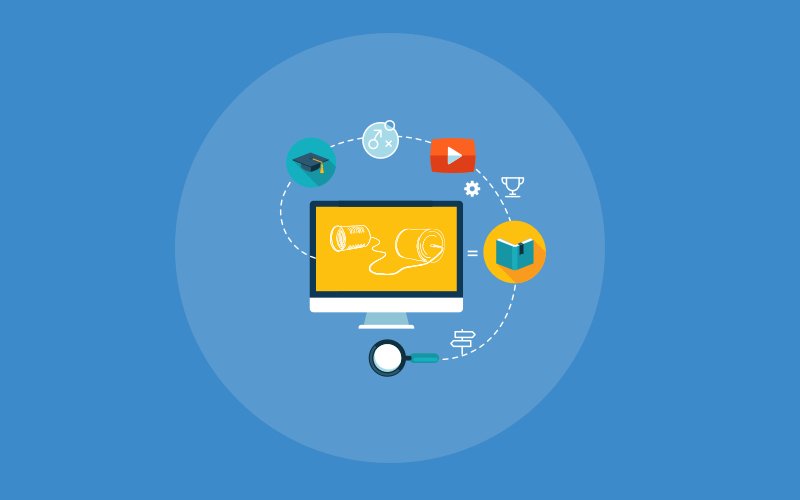 Until the world heard about e-Learning, the idea of learning a skill anytime and anywhere felt only like a distant dream. No wonder e-Learning is all set to be a USD 240 billion industry alone by 2023, having opened up opportunities to learn without bearing the monotony of classrooms or the pain of daily commute. Although time and location freedom are the pillars to the e-Learning success, they are not the sole drivers. e-Learning, like any other industry, is growing everyday to accommodate better to the learners' needs and expectations.
You might have heard about e-Learning jargons such as blended learning and simulations, microlearning is the new child on the e-Learning street and is supposed to be the "future" of e-Learning. Previously, e-Learning used to be about creating awesome learner experiences, but until you track them and implement the findings; your courses can't improve. The blog post discusses a few basics about Microlearning and how you can track it to stand apart from your competition.
The Microlearning Boom
Microlearning has become a buzzword in the e-Learning industry, and the credit goes to the millennial generation. Blame it on their shortening attention spans or the busy lives leaving little time for learning; microlearning is sure to cause a paradigm shift in the way learning used to happen a few years back. While long, self-paced courses used to drive the majority of learning initiatives before, that's not the case anymore for many reasons such as:
Monotony

Lack of motivation, engagement and time

Highly textual approach and demand for visual elements
No matter how much hard work goes into course creation, it's futile if learning outcomes are unmet or learners leave the course midway. So, how do you ensure that learners complete your courses without blinking an eye or skipping a module? The answer is Microlearning. Here's why:
Microlearning focuses on delivering learning sessions in the form of ultra-short modules that last no more than 10 minutes. As modern day learners want learning sessions to be short, immersive and rewarding, microlearning is your answer to common issues such as poor learner engagement or high dropout rates. Apart from delivering learning in bite-sized modules, microlearning also includes plenty of quizzes, flashcards, branching scenarios and learning maps to supplement learning initiatives.
As learners assess their understanding right after exploring a short concept, this brings a sense of achievement that goes a long way in improving the learning outcomes. Even if the assessment results are not that positive, learners can revisit a module which is anyways better than exploring a full-length course.
The Learning Curve: Past Vs Present
In the past, learners would enroll in a classroom program or take up an online course to learn something. The options were limited, and learners didn't have much choice, but to be dependent on whatever little information accessible. But now, learning experiences are no longer confined to either a classroom or a single platform and can happen anytime, anywhere.
Simply go to Youtube or Google and type anything you wish to learn. The number of results is going to be overwhelming. Here's proof: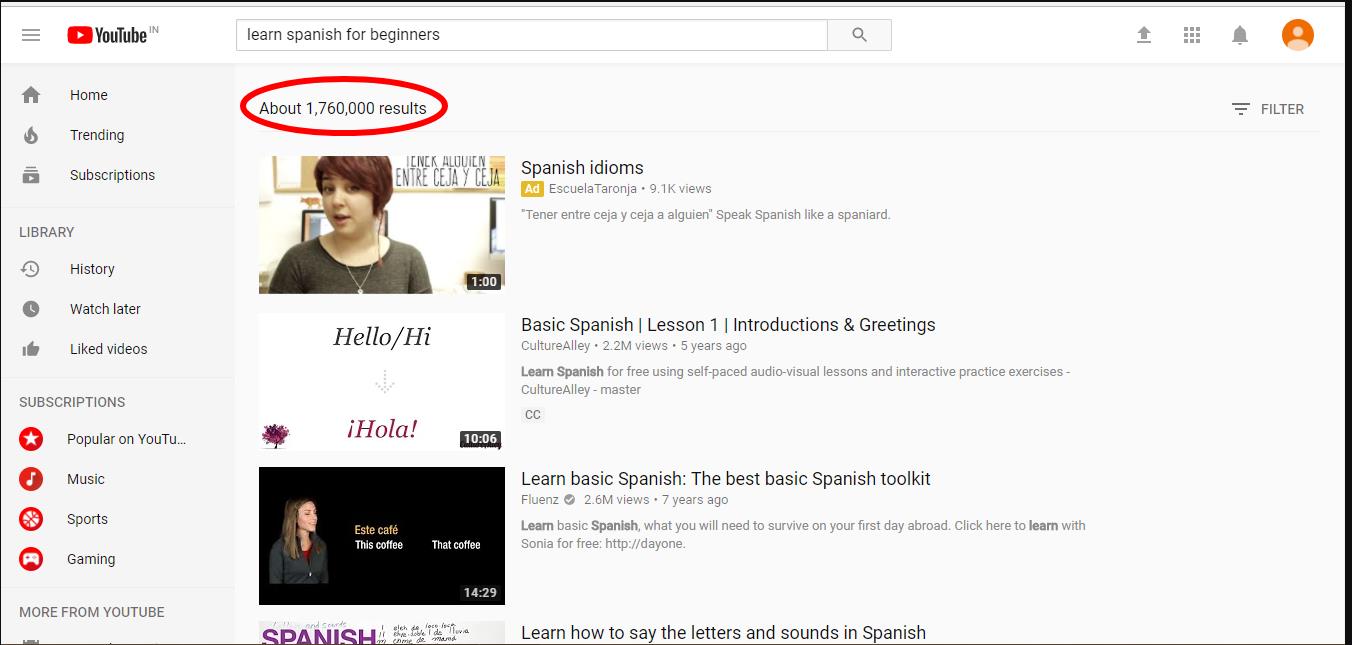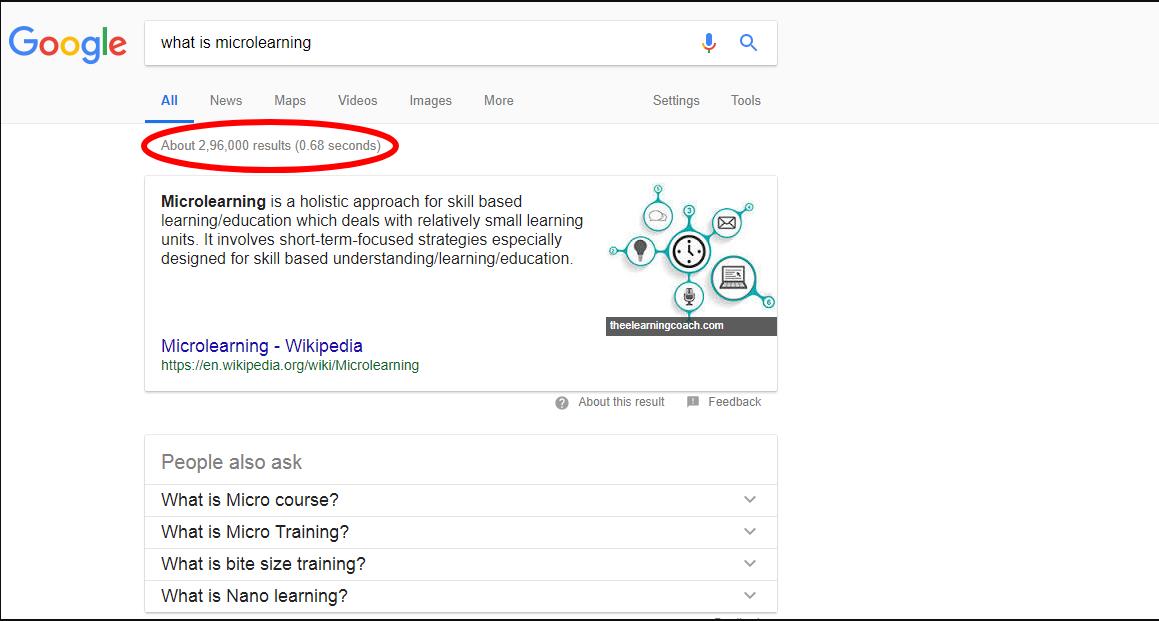 Can you see that? More than 176 k+ and 296 k+ search results for two random search queries? When millennials have access to hundreds to thousands of learning resources, it's impossible to restrict them to one. If they wish to explore a subject in detail that any learning material fails to explain, they are sure to look for options. For instance, they might
Watch a video

Read an ebook

Listen to a podcast

Discuss with friends or co-workers
If you take a closer look at the first Youtube example, the first three search results are no more than 10-15 minutes. That's the power of microlearning.
---
Read More:- 9 Experts Explain Why eLearning Success Depends on Microlearning
---
All in all, learning experiences are endless, and until you track them, you can't trace their learning curve. And when you are clueless about the learning paths of your learners, you can't make improvements to your online courses.
How Tin Can Sets the Ground for Microlearning
While most e-Learning experts are aware of SCORM, Tin Can LMS is relatively new to the e-Learning battleground. SCORM used to drive majority of the learning initiatives, but the limitations necessitated the invention of Tin Can such as:
Inability to track offline learning experiences

Inability to track experiences outside the LMS environment
Watch This Video

Tin Can API, also called the "experience" API is quite in line with the idea of microlearning. Tin Can works on the fact that learning experiences are sporadic and can happen anytime, anywhere; just like microlearning. Tin Can successfully records a range of learning experiences in a typical "Noun" + "Object" + "Verb" format and store them in a Learning Record Store (LRS) to be accessed later. Here're a few examples:
Nathan watched a Youtube video on [Topic]

John listened to a podcast on [Topic]

Michael attended the quiz on [Topic]
Analyzing Tin Can statistics can reveal many crucial details about learners preferences as well as the shortcoming of your courses. Not only Tin Can tracks what and when the learner accessed, but also tells precisely about the "entry" and "exit" points to your course. Plus, it works offline unlike SCORM; so that you never miss out on any microlearning experience.
Read More: 10 Best Virtual Classroom Software
Start Creating Delightful Learning Experiences
Tracking e-Learning experiences with Tin Can API leaves you with truckloads of information to analyze, but it's worth the efforts. In a world where hundreds to thousands of seemingly similar materials crowd the internet, it's crucial to track how your learners interact with a piece of e-Learning content. Do you know why? Learning analytics can help you uncover the learning patterns that majority of learners use for a fulfilling learning experience. The best part, those learning experiences are not a part of a controlled environment like an LMS Software. So, start tracking your learners' interactions and know about the strong and weak areas in your courses.
Do you want a free Training Software?
We have the #1 Online Training Software for employee training & assessment