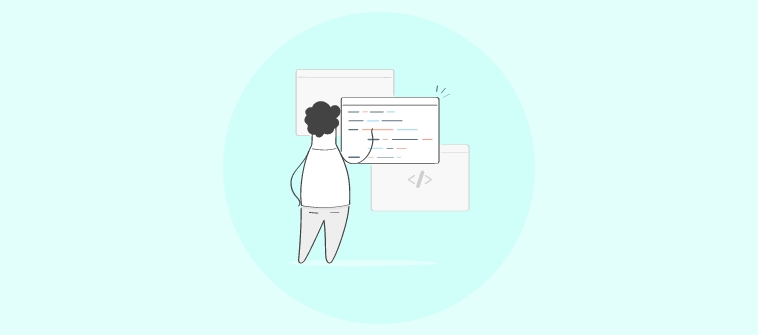 Tin Can API and SCORM are both eLearning standards, which help companies to measure the impact of their training programs.
At some point in the past, eLearning standards were built for facilitating interoperability between content and LMS; now with SCORM and especially Tin Can API, it's about tracking learning experiences as much as it is about interoperability.
SCORM vs Tin Can: Similarities & Differences
SCORM the trailblazer: SCORM revolutionized the eLearning industry because content developers, instructional designers, and courseware administrators could freely use any LMS to create training programs, without having to worry about data interoperability. With SCORM, importing content from one LMS to another and tracking course data became a seamless and hassle-free process.
Limitations of SCORM:
Data sharing was made easy but SCROM still had its limitations. One of it was the lack of an in depth-report. For instance, you could track only certain details such as who took your course, when they took the course and what was their score. However, if you wanted to know details like which questions in your course did most learners attempt, you could not get this information in SCORM.
Another case was that SCORM could not be used for any learning that happened outside the LMS. For instance, people learn a lot of new things every day on social networks. With SCORM, you could not track this as learning data, which was part of your course.
Tin Can the logical conclusion: With Tin Can API, the rules on which eLearning standards operated would be drastically changed. In fact, the very notion of what learning meant was going to change.
Instead of looking at learning data as a bunch of numbers of who took the course and how much they scored, Tin Can focus on learning experiences. These experiences would include each and every interaction of learners with your course as well as learning that happens outside the LMS such as in simulation environments, social media or even in daily conversation.
Watch This Video
Limitations of Tin Can API:
In the guide to Tin Can API that we published earlier, we made a light-hearted comment of how the saying "With great power, comes great responsibility" was true for Tin Can API.
The fact that Tin Can truly revolutionize how we track learning in an online environment is true. However, the fact still remains that the impact and quality of your course will still depend on your efforts in creating the course. The bottom line is that Tin Can can only help you measure the effects of your course better than SCORM did. Whether your course-content is actually effective will solely depend on you.

Evolution of eLearning standards
eLearning standards have been around since, as early as, the 1980s and what we have today is a culmination of the efforts of different organizations to apply these standards in all kinds of training and learning environments.
Let's look at how these standards have evolved over the years:
1980: The aviation industry starts computer-based training (CBT) – As aviation technology in the 80s advanced, airline staff needed adequate training, to use the different aircraft, and also needed to have up-to-date information for safety reasons. To achieve this, the industry used a new technology called CBT to train its employees. This made it easy for employees to access training materials and review the latest information, from any time and anywhere. As a result, training and managing compliance for hundreds of employees as possible.
The problem – Though the CBTs resolved many of the issues of traditional brick and mortar training sessions, it did have one major problem – interoperability. Since each company was using proprietary software and hardware to deliver computer-based training, the costs of training employees were high and training reports had to be tracked using multiple computers.
1988: Aviation Industry CBT Committee (AICC) was formed to standardize CBT – The AICC was an international group of aircraft manufacturers, instructors, courseware developers, vendors etc, who came together to standardize the delivery of eLearning content for the aviation industry.
Two important achievements of AICC were:
1993: The AICC produced Computer-Managed Instruction (CMI) interoperability guidelines, which made it possible for LMSs to share data with CBTs provided by different vendors.
1998: The AICC came up with the Web-based Training (WBT) guidelines for interoperability of eLearning content on the Web.
1999: Sharable Content Object Reference Model (SCORM) – The US Department of Defence founded Advanced Distributed Learning (ADL Initiative) with the goal to improve the access and delivery of training to military forces. The result was SCORM, which was widely adopted by other public and private institutions in the delivery of eLearning content.
2012: Tin Can API – ADL and Rustici Software release version.9 of the Tin Can API.
How does SCORM & Tin Can help your organization
If your organization uses a learning management system that is Tin Can complain, then creating training programs is not only easy but tracking learning data also becomes fast and efficient.
Here are some key ways in which a Tin Can Compliant LMS helps your business:
Use training materials located in different LMS – You can create a comprehensive online course with materials drawn from various tools. For instance, you can create a course with ProProfs LMS, which includes presentations, documents etc and then import a quiz from another LMS such as Captivate or Articulate.
Centrally track learning data – With a Tin Can compliant learning management system, you can track learners interactions with course-content in a centralized Learning Record Store (LRS). This data is in the form of Noun-Verb-Object that makes understanding the data a quick and easy process. You can also easily export these detailed records from one LRS to another at the click of a button.
Besides these two primary use cases, there are many ways in which a Tin Can LMS can help your business.

A final round-up: SCORM and Tin Can Checklist
For those looking for a ready-reckoner for SCORM and Tin Can, here's a quick list that will help you compare the capabilities of both:
| | | |
| --- | --- | --- |
| Features | SCORM | Tin Can API |
| Course completion reports | Yes | Yes |
| Time spent by the learner on the course | Yes | Yes |
| Pass/fail and score reports | Yes | Yes |
| Track informal learning (simulation, games etc) | No | Yes |
| Track social learning (online forums, social networks etc) | No | Yes |
| Track mobile learning (learning that happens on apps etc) | No | Yes |
Conclusion
Regardless of what eLearning standard you're using, ProProfs Training Maker support both SCORM and Tin Can API. One of the reasons for doing so is the fact that though Tin Can is the new standard, there are certain environments and software that still support SCORM. As a result, a learning management system that supports both these standards is more useful for organizations working with different kinds of training software.
Do you want a free Training Software?
We have the #1 Online Training Software for employee training & assessment