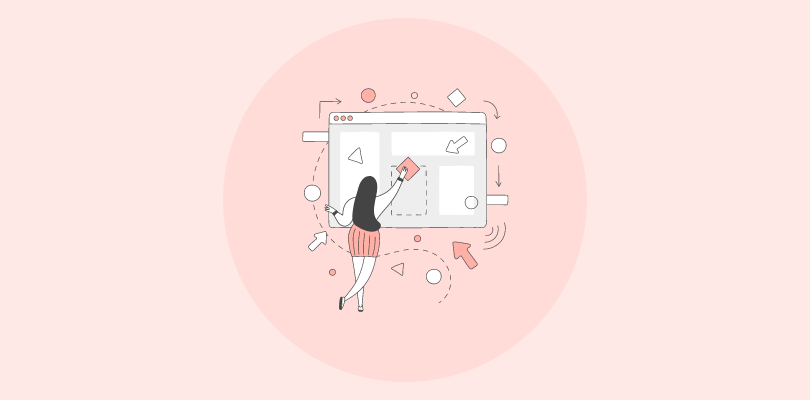 When it comes to retail, "Knowledge is Power."
Don't believe it? Take a look at the stats below.
Organizations in the United States have spent an estimated $70 billion on retail training per year. (source)
Companies that invest in retail training are 57% more effective at sales than their competitors. (source)
Effective retail training results in a 353% return on investment. (source)
What's the catch?
"Retail training is indispensable if you wish to make good returns."
And in such a scenario, the best help you can get is from a retail LMS, which is a specialized software platform designed to facilitate and streamline training and development efforts within retail organizations.
But out of an ocean of smart LMS available on the market, which one will you pick?
Don't worry! I've got you covered.
I have been a part of the training industry for over a decade now. Besides, I have combed the internet and taken reviews from some of my peers to get you the top 7 tools that offer great assistance in retail training.
Before you read about them in detail, here's a quick sneak peek:
| Tool | Best for | Pricing |
| --- | --- | --- |
| ProProfs Training Maker | Employee training and development | Forever free for up to 10 learners. Paid plan starts at $1.97/learner/month for large teams. Billed annually. |
| SeekLMS | Content authoring | Starts at $299 per month for 100 active users. |
| EdApp | Mobile-first learning | Free plan available. Paid plan starts at $2.95/user/month. |
| Litmos | Compliance training | Starts at $3/user/month for 150 to 500 active users. |
| Topyx | Social learning | Starts at $6,850/year for 500 users. |
| LearnUpon | Integrated learning | Starts at $599/month, billed annually. |
| Absorb LMS | Large retail organizations | Custom pricing. |
List of the Best Retail LMS Software
1. ProProfs Training Maker – Best for Employee Training and Development

If there's one retail LMS that has got it all, I would say it's the ProProfs Training Maker.
In retail, keeping the staff well-trained is crucial. They need sales training, soft skills training, and safety & compliance training. It is intended to increase sales over time, keep customers satisfied, and adhere to industry regulations.
Also, a high employee turnover rate and seasonality is a concern across retails.
With ProProfs, the brands can easily create and deliver training programs. You can use it for everything – from product knowledge to customer service skills. In other words, it simplifies training and makes record-keeping easy.
Not only this, the tool makes it easy to create compliance modules and track employee progress. This helps to ensure that the staff is always up-to-date on the latest requirements.

You can pick from 100+ ready-to-use courses, upload your own docs, videos, and PPTs, customize the training platform with 100+ settings, and get insights with real-time tracking & reporting.
And one of the things that makes it unique is the smart task management feature, which includes calendar reminders. Instructors can use the training calendar to plan, schedule, and manage training sessions and for learners to know about upcoming sessions.
It helps the instructors and learners manage and track various tasks and activities – from assigning tasks – to feedback and information in an automated manner so that they never miss a session.
You can easily check, save, and share smart reports about individuals, groups, in-course quizzes, and surveys. These reports help you spot who's staying engaged, gaps in knowledge, and any challenges that need attention.
What You Will Like:
Mobile-responsive learning with a dedicated mobile app for anytime, anywhere learning.
For those without an email address, the platform is accessible with the help of an employee ID or username.
Live online sessions with your staff using Zoom integration.
Gamification elements such as badges, certificates, and leaderboards to motivate the learners.
Creation of smart groups and subgroups, based on locations and regions for easy operation.
Integration with platforms such as Salesforce CRM, Mailchimp, BambooHR, WordPress, etc., for marketing purposes.
What You May Not Like:
Does not support a dark mode.
The free plan is limited to just 10 users.
Price:
Forever FREE plan for small teams (up to 10 learners). Paid plans start at $1.97/learner/month for large teams with a 15-day money-back guarantee. No hidden fees.
Watch: How to Create an Employee Onboarding Training Program
2. SeekLMS – Best for Content Authoring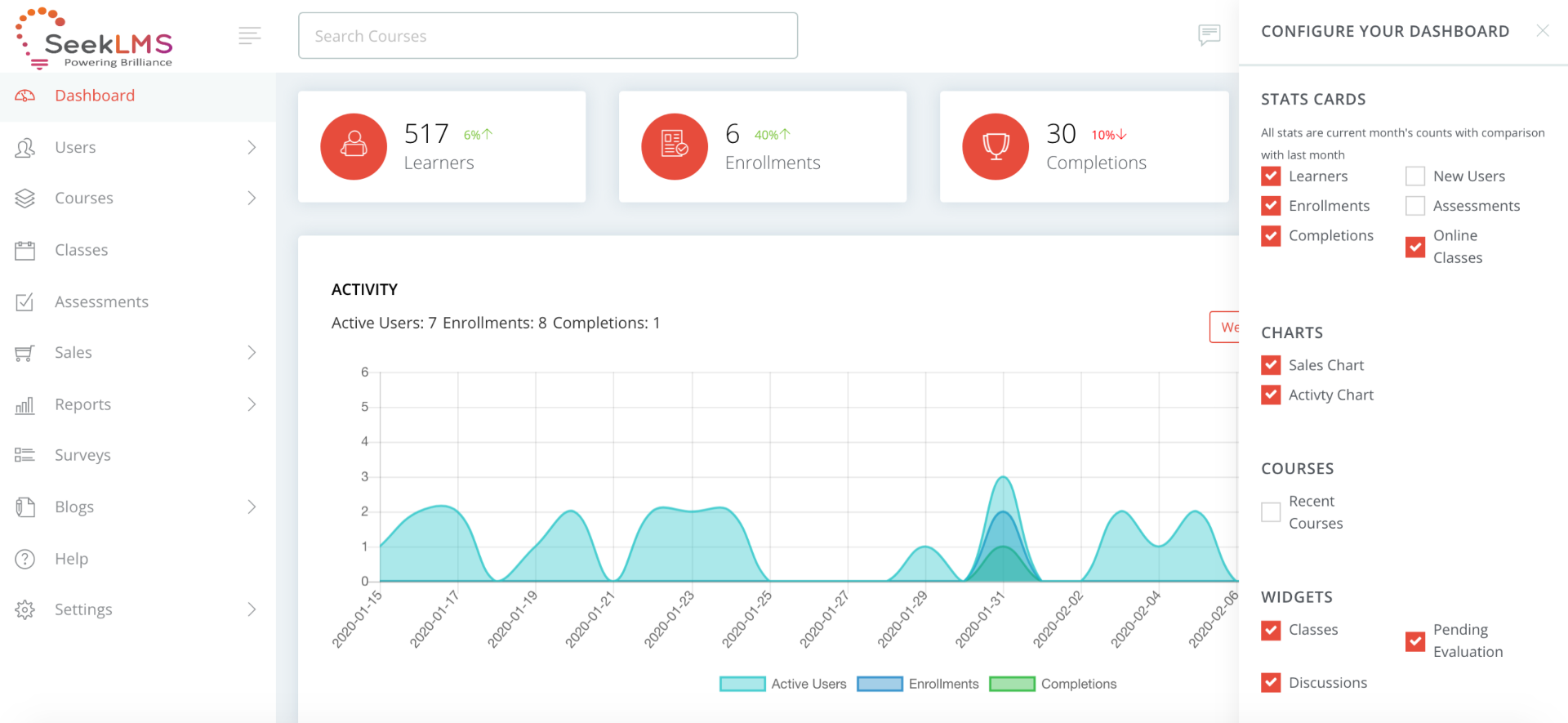 Next up is SeekLMS.
And I can call it a boon if you need an LMS for retail training.
Why? Well, there are lots of reasons.
First of all, SeekLMS ensures anytime, anywhere learning with its superb mobile compatibility. So, even if the learners are spread across regions, you won't face issues training them together.
Besides, it is a wonderful tool for content authoring.
You can create engaging courses using various formats, such as audio, video, text, images, quizzes, surveys, and more. Plus, you can also upload and reuse existing content, such as PPTs, PDFs, videos, and SCORM/xAPI packages.
Need to make the content delivery flexible?
SeekLMS can help you deliver courses to your learners as self-study, instructor-led (classroom or web-conference), or blended learning.
Not just this, you can motivate and reward your learners with badges, points, levels, leaderboards, and rewards.
What You Will Like:
Easy scalability with SeekLMS's cloud infrastructure that can handle large volumes of users and data.
Collaboration and communication among learners with course discussions, live chat, and video conferencing.
Automated training processes such as assignments, reassignments, notifications, and deadlines.
Foster employee engagement by offering an interactive news feed, feedback on courses, and chats with trainers.
Customize the look and feel of the LMS to align with your branding guidelines.
What You May Not Like:
SeekLMS does not have a built-in video conferencing tool.
The pricing model is costly for retail businesses with a lot of users.
Price:
Starts at $299 per month for 100 active users.
3. EdApp – Best for Mobile-First Learning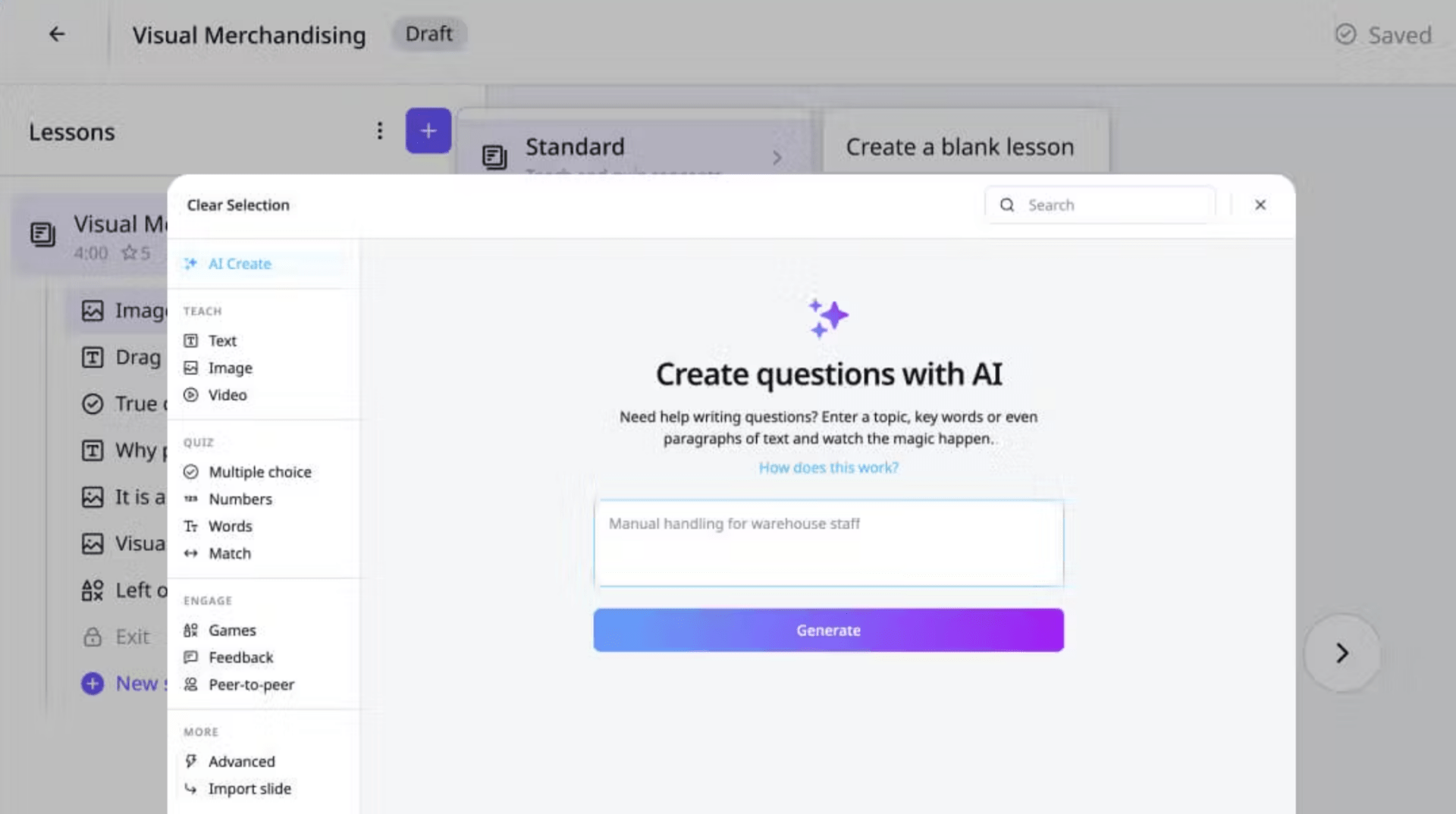 In this mobile-first world, you need a mobile-first learning management system as well.
EdApp LMS is one of the best LMSs for retail that focuses on mobile-first learning.
I was especially impressed by its huge library of 1,000+ free courses that can be customized quickly, in just a few minutes. Besides, you can pick from 80+ templates and foster the process with videos, quizzes, games, assessments, and more.
And mind you, no coding or graphic design skill is needed.
One of the standout features of EdApp is its user-friendly interface. When you need your staff to adapt quickly to the changing scenario, EdApp's simplicity makes the onboarding process smoother than ever.
You can also take charge of who gets to access, modify, and put out your educational content. Besides, keep an eye on completion rates as they climb high in your analytics.
Isn't it such a cool retail LMS software?
It sure is!
What You Will Like:
Access training modules anytime, anywhere, right from your smartphone.
Microlearning modules with bite-sized chunks of information for easy learning.
Create and customize your content to match your brand's specific requirements.
Create content automatically with the AI Create tool.
Convert existing PowerPoint presentations to mobile training content.
What You May Not Like:
Struggles with more complex, highly technical topics or intricate simulations.
Setting up integrations might require some technical expertise.
Price:
Free plan available. Paid plan starts at $2.95/user/month.
4. Litmos – Best for Role-Based Training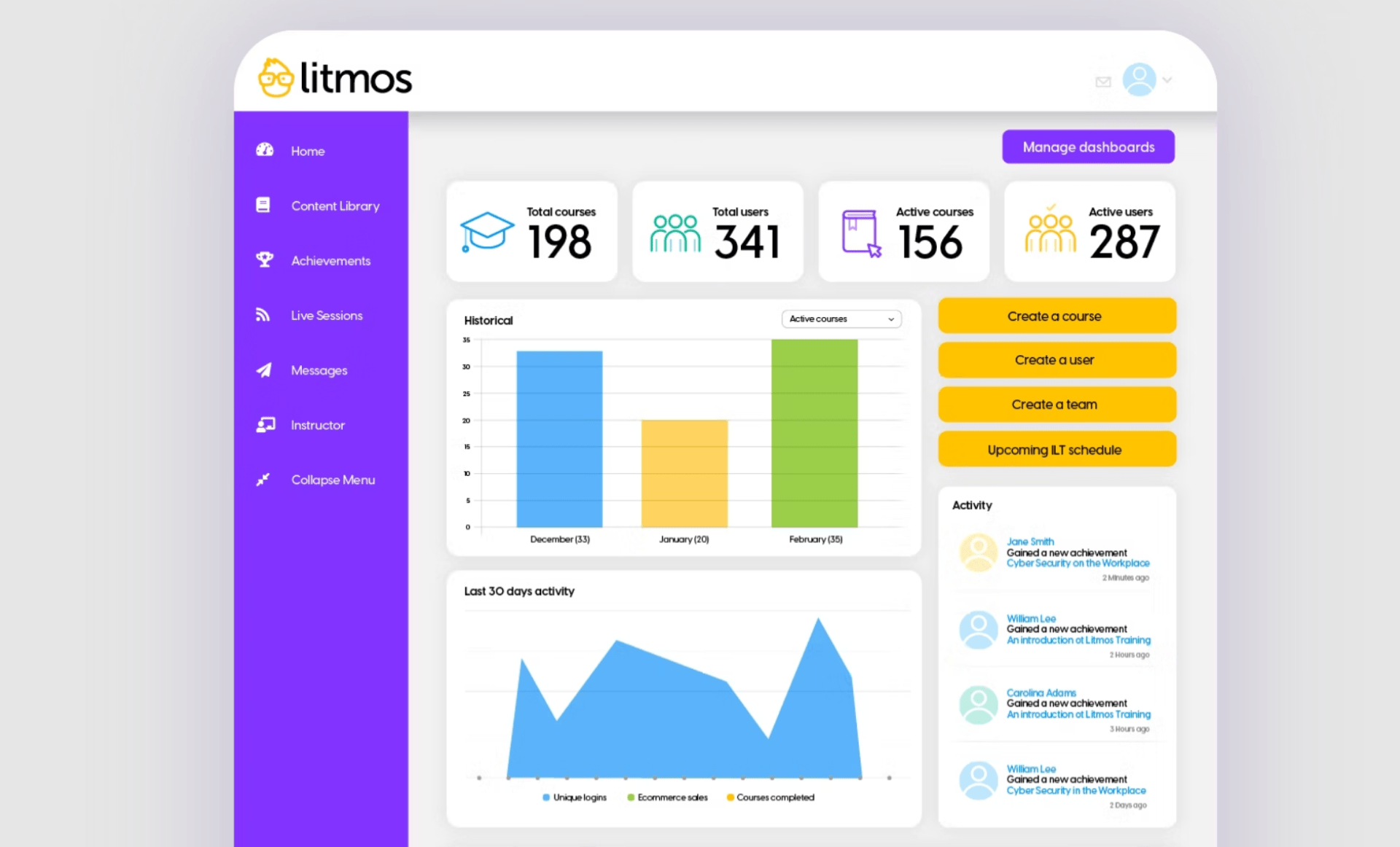 Not many retail learning management systems provide role-based training as good as Litmos LMS, and I can say this from my personal experience.
What I really love about this retail LMS tool is that it creates role-specific training paths.
How?
Well, whether you are training a cashier, a sales associate, or a store manager, you can provide them with training modules tailored to their job role.
With Litmos LMS, there's no more sifting through outdated training materials.
You can get instant access to the latest and most relevant sales training content, right when you need it.
Plus, it seamlessly connects with your CRM system, making life a whole lot easier for your sales team.
Quite a useful thing, right?
There's more!
Litmos also enables you to create product-focused quizzes and assessments.
This means your sales staff can become product experts, confidently answering customer inquiries and boosting sales.
What You Will Like:
Simulate real customer interactions, from handling complaints to providing product recommendations.
Automatic compliance tracking and alert notifications.
Smart tools for creating customer satisfaction surveys and employee feedback forms.
Inventory management training modules to manage inventory efficiently
Real-time dashboards that display sales performance metrics
What You May Not Like:
Relatively costly for smaller retail businesses or those with limited budgets.
Creating and customizing content may require a significant learning curve.
Price:
Starts at $3/user/month for 150 to 500 active users.
5. Topyx – Best for Social Learning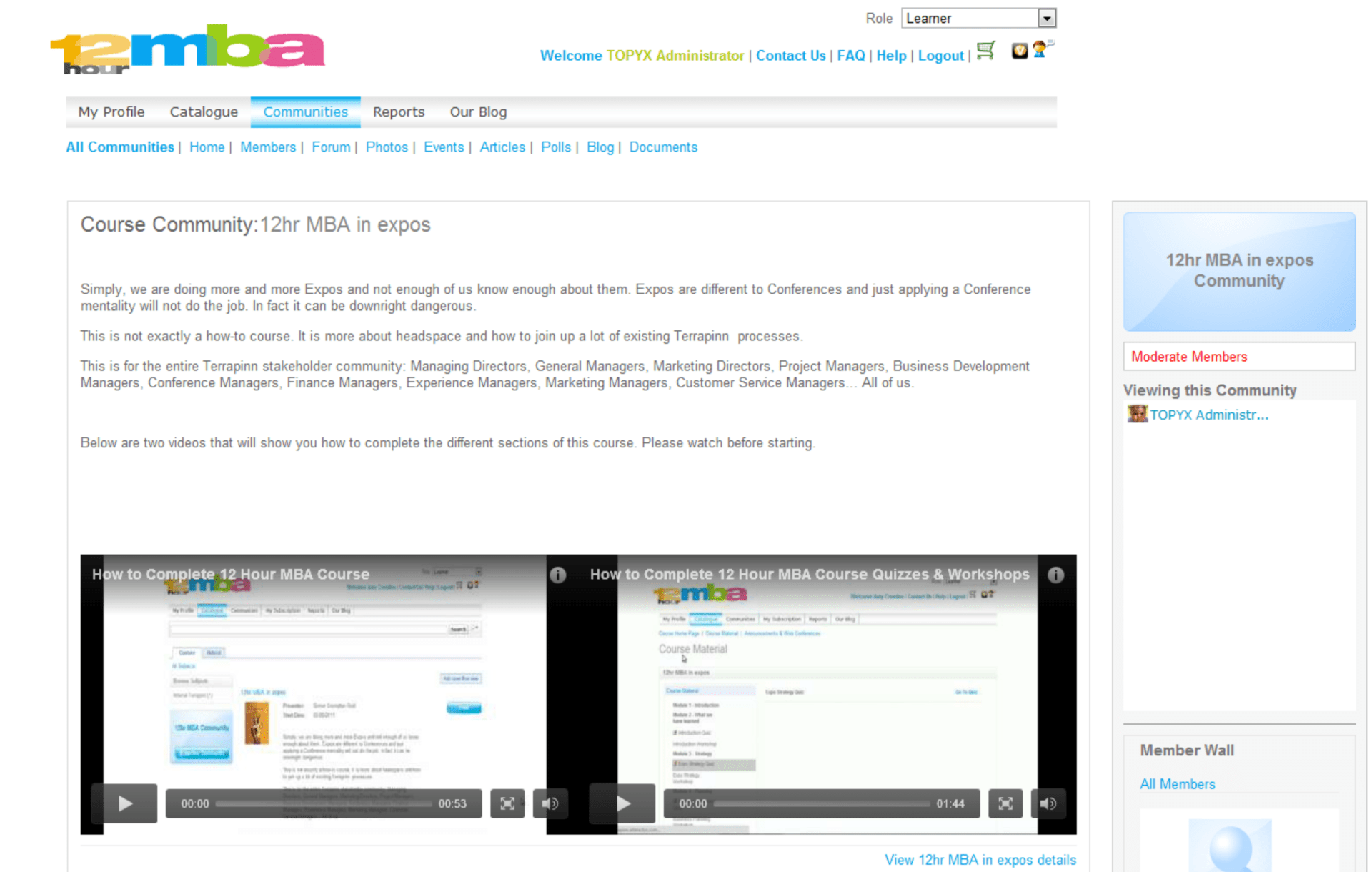 How do you make retail training more interactive in an LMS?
Well, social learning can definitely help, and Topyx LMS is a retail LMS tool that specializes in this aspect.
Imagine a social learning platform that encourages open discussions, where learners can actively engage with content creators, facilitators, experts, and fellow learners.
It's all about giving learners a voice and creating a vibrant learning community, and this is absolutely possible through Topyx retail LMS.
I really like its intuitive retail-centric interface that ensures that even non-tech-savvy employees can navigate through the system effortlessly.
And what's something really important in the retail industry? I think product knowledge is paramount.
Topyx lets you incorporate interactive product training modules, such as 3D product simulations and virtual showrooms, to help the employees gain a deep understanding of the products they sell.
No wonder the tool is quite popular in retail training.
What You Will Like:
Personalized learning journeys with tailored training modules.
Social learning features to increase learner engagement and retention.
Unlimited users, courses, and content at a flat fee, without paying extra.
Discussion forums and peer mentoring to enable employee collaboration.
Personalized feedback and assessments to cater to each learner's unique needs and goals.
What You May Not Like:
Not very mobile-responsive. Faces a lot of issues.
Lack of advanced features related to course creation, assessment, analytics, and integration.
Price:
Starts at $6,850/year for 500 users.
6. LearnUpon LMS – Best for Integrated Learning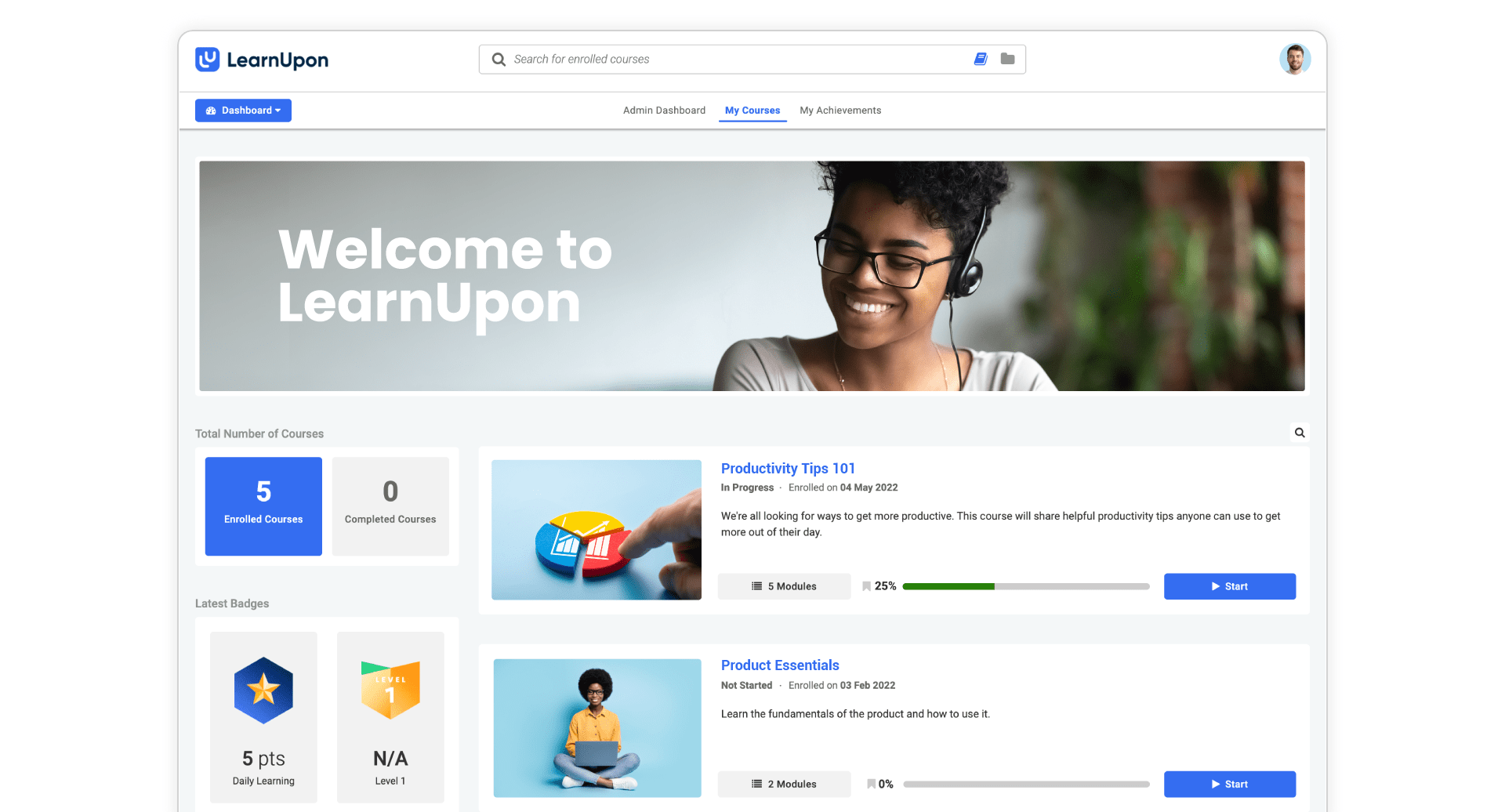 Did you know that LearnUpon LMS has been recognized with 25+ badges in G2's Summer Reports 2023, 7 Brandon Hall Awards in 2022, and was selected as one of the eLearning industry's best LMSs of 2023?
That's a lot of recognition, right?
I am already very impressed.
And this is why, if you are looking for one of the best LMSs for retail training, LearnUpon LMS can definitely help.
Although a lot of LMSs already use AI, what I really liked was that LearnUpon LMS uses artificial intelligence to automate and personalize your learning programs.
It eliminates repetitive tasks and delivers dynamic and relevant content to your learners.
Besides, integrated learning is also one of the standout features of the LMS software.
You can take a course, complete quizzes, access video tutorials, and even link to external resources or websites—all without leaving the LMS
That's what you can expect from an award-winning retail LMS.
What You Will Like:
Interactive customer training to onboard and educate customers. Also, track and measure customer satisfaction.
AI-powered learning solution for personalized learning solutions.
Seamless integration retail tools such as inventory management systems & POS software.
Webinar integrations to help you connect with the learners effectively.
Quick and seamless customer support to provide guidance whenever needed.
What You May Not Like:
Multiple languages support only for Gold and Platinum plan users.
Does not offer social network support or gamification features.
Price:
Starts at $599/month, billed annually.
7. Absorb LMS – Best for Large Retail Organizations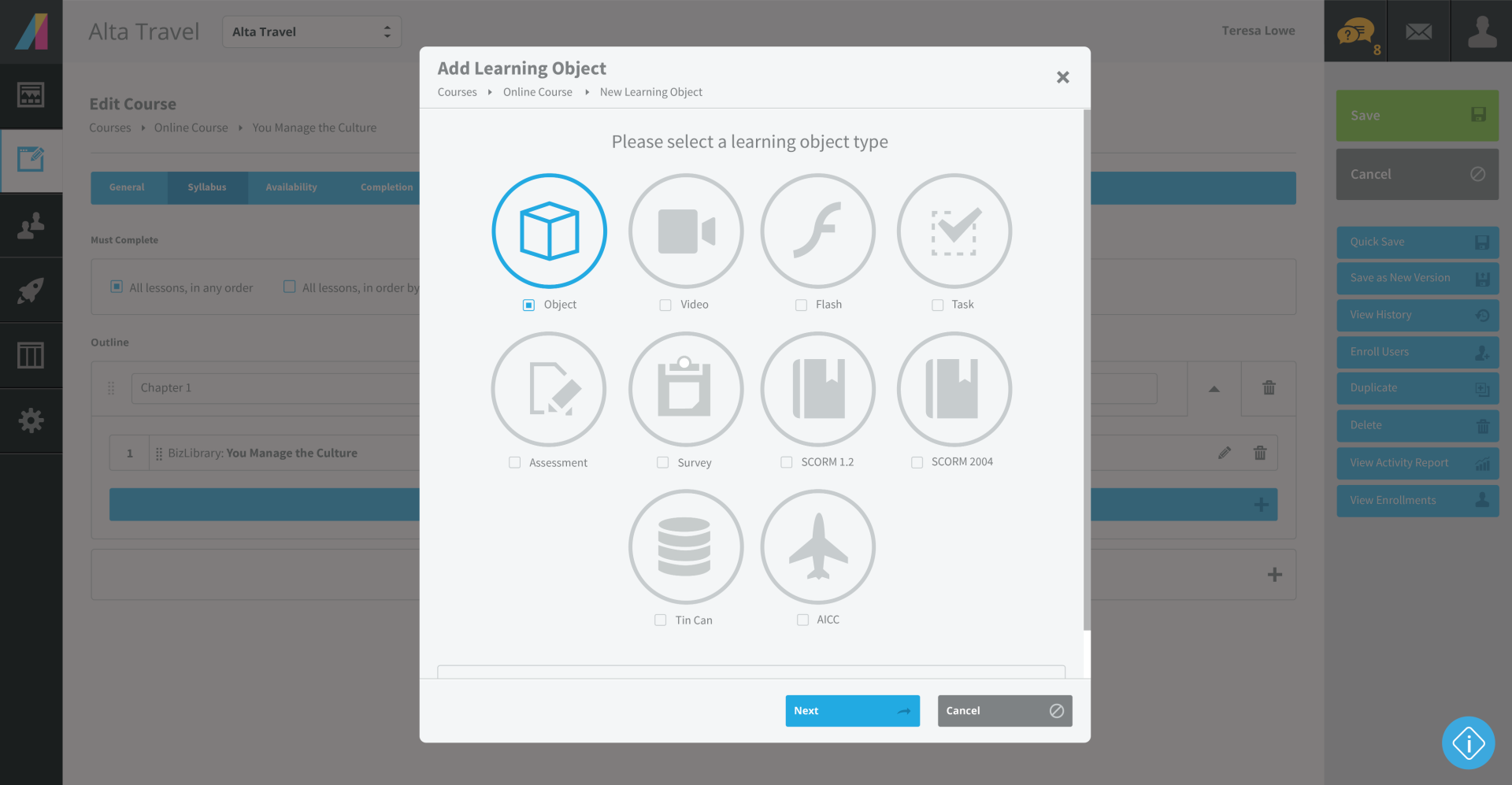 Wish to get a retail learning management system for a large organization?
Absorb LMS is right here to serve you.
Having won several prestigious awards and recognitions, Absorb is one of the most reputed LMSs and can be a great fit in retail.
What I really like about this LMS software is that it contains pre-built course templates designed with retail-specific content in mind.
And you know what this means?
Well, these templates cover topics like customer service, inventory management, and product knowledge, saving retail organizations valuable time in creating training materials from scratch.
One of the most interesting features of this tool is inventory management simulations.
In this, employees can practice managing stock, ordering products, and optimizing inventory levels in a risk-free virtual environment. This hands-on experience enhances their skills and minimizes costly inventory errors.
I must say, this has quite a lot of features for retail organizations.
What You Will Like:
Integration with point-of-sale (POS) systems to allow employees to access real-time sales data and customer information.
Advanced tracking features to ensure that the employees meet compliance requirements.
Interactive simulations for inventory management for hands-on training experience
Responsive training features for seasonal staff
Integration with customer feedback systems, allowing real-time customer feedback
What You May Not Like:
Costly; not fit for small retail businesses with limited budgets.
Can be overwhelming for organizations with straightforward training requirements.
Price:
Custom pricing based on number of users.
Ready to Pick the Best Retail LMS?
Still trying to figure out which one to pick?
Let me make it easier for you.
Out of my list of top 7 LMSs for retail training, I have narrowed down my suggestions to 3 best tools, and here are they:
ProProfs Training Maker
ProProfs Training Maker is a popular choice for retail training. It simplifies staff development, covering product knowledge, customer service skills, and compliance modules.
With 100+ ready-to-use courses and the ability to upload your own content, it's incredibly versatile. You can customize the platform with 100+ settings, track progress in real time, and benefit from AI-powered reporting.
This unique feature helps identify engaged learners, knowledge gaps, and areas needing attention. Besides, you can learn anytime, anywhere with the help of the mobile LMS feature, compatible with all devices.
In retail, keeping your team up-to-date is vital, and ProProfs Training Maker excels at delivering tailored and effective training solutions.
EdApp
In today's mobile-centric world, having a mobile-first learning management system is a must, and EdApp LMS is a handy solution.
What's impressive is its extensive library of thousands of customizable courses, which you can get in minutes.
With 80+ design templates and diverse content options like videos, quizzes, games, and assessments, you can create training courses without any tech experience.
EdApp stands out with its user-friendly interface, ensuring a smooth onboarding process for your staff amidst changing scenarios.
You have full control over content access and modification, while analytics help you monitor the completion rates. It's undeniably a fantastic choice for retail LMS software, simplifying training and adaptation.
LearnUpon LMS
As you would have already seen above, LearnUpon LMS has won several prestigious awards, including the eLearning industry's best LMSs for 2023. This track record speaks volumes.
What sets LearnUpon apart is its savvy use of AI, which automates and tailors learning programs, sparing you from repetitive tasks and delivering spot-on content to your learners.
Integrated learning is another standout feature, offering a seamless experience where you can dive into courses, quizzes, video tutorials, and external resources—all within the LMS.
Still confused about which one to pick?
If I were to pick a retail LMS tool out of these, I would go for ProProfs Training Maker. The myriad of features, especially the ready training resources, is really impressive in the tool, and I also like the simple, intuitive user interface.
Frequently Asked Questions
What is a retail LMS?
A retail learning management system (LMS) is a specialized software designed to streamline training in retail organizations. It helps retail businesses deliver, manage, and track employee training and development. This LMS serves various purposes, from onboarding new staff and improving customer service skills to ensuring compliance with industry regulations.
Watch: What is a Cloud-Based Learning Management System?
What are the key features to look for in a retail LMS?
A retail LMS should contain some key features such as customization, mobile accessibility, compliance management, progress tracking, integration capabilities, managing users without an email ID, gamification, responsive support, creation of groups and subgroups based on various factors, scalability, diverse content support, and offline access. These features ensure tailored training, engagement, and compliance in the ever-changing retail environment.
How to choose the right LMS for retail?
You can choose the right retail LMS by identifying your training needs. Also, consider options for customization, tracking and reporting capabilities, integration potential, gamification, scalability, and exploring content variety. Responsive support is also the key to success in the fast-paced retail environment.
Watch: How to Choose the Best LMS Software for Employee Training
Can a retail LMS be customized to align with our specific training needs and branding?
Absolutely, a standard retail LMS is designed to be customizable. It can be tailored to match the unique training requirements, from product knowledge to customer service. You can also align it with your branding, ensuring a consistent look and feel for a seamless training experience that offers a mark of your retail identity. You can even manage user access with their employee ID and username, if they do not have an email address.
Watch: How to Integrate Salesforce CRM With LMS (Learning Management System)

Can the retail LMS integrate with our existing HR and performance management systems?
Yes, a lot of good retail LMSs offer integration capabilities, allowing them to connect with your existing HR and performance management systems seamlessly. This ensures a unified approach to employee training and performance tracking, making it easier to manage your retail workforce efficiently.
Watch: How to Integrate BambooHR With ProProfs Training Maker to Automate New Employees
Can the retail LMS provide detailed analytics and reports on employee training performance?
Yes, a retail LMS can provide detailed analytics and reports on employee training performance. These systems are equipped with tracking and reporting features that allow organizations to monitor and analyze employee training, including course completion rates, assessment scores, engagement levels, and progress. Detailed reports can help retailers assess the effectiveness of their training programs.
Do you want a free Training Software?
We have the #1 Online Training Software for employee training & assessment