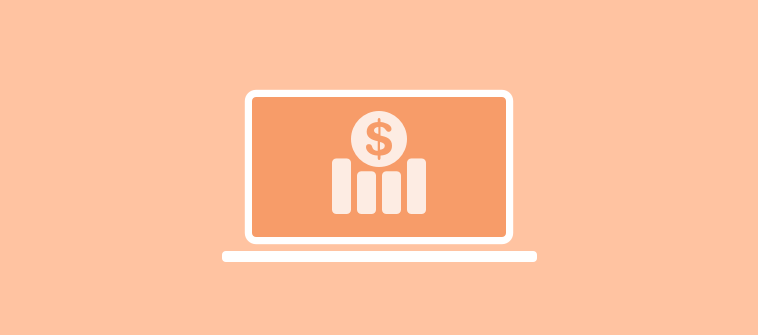 "Costs do not exist to be calculated. Costs exist to be reduced." – Taiichi Ohno, Japanese engineer & businessman
Cost is a primary consideration for most organizations, which need to adopt any software tool. This is especially true for startups and small enterprises with limited resources. Once you get the cost factor right, everything else becomes easier to manage.
LMS software may not be that cheap but then they are worth every penny, considering all the benefits they bring to the table. Their cost can be based on various pricing options such as pay-per-user, pay-per-use, pay-per-course, or license fee. Whichever option you choose, it is important to get a clear picture beforehand of the different price models in place across vendors.
---
Read More: What is an LMS?
---
Cloud vs Self-Hosted LMS
Before we go into the pricing structures of LMS software, it is helpful to know the major differences between a self-hosted LMS and a cloud-based LMS from a price point of view.
Self-hosting learning management tools such as OpenOLAT and ILIAS entail a range of expenditures including:
It covers the costs for everything like the servers and other equipment that you will need to host the software. This is not a one-time but an ongoing cost. Maintenance and replacement of equipment in tune with technology changes is something you can't avoid.
It encompasses IT hardware, software, and personnel for IT support. Costs are related to the setup, maintenance, and update of the system.
The cost for software updates may be included either in the base price of the LMS, or you may have to pay for them separately.
Cloud LMS
One of the best parts of adopting a cloud-based LMS such as ProProfs Training Maker is that it absolves users from the responsibility of downloading and installing any software. The host or vendor in the cloud would do all that on your behalf. So, while you need to pay the subscription, a cloud LMS eliminates all the hassles and headaches usually associated with erecting the software architecture.
That's why SaaS LMSs are clearly the best choice if you are not in a position to host your own LMS onsite. They are also advisable in case you are unsure about the number of learners who are going to take your course. Since the number of learners is likely to fluctuate, you don't want to make a long-term commitment in LMS.
---
Read More: What is SaaS LMS? Everything You Need to Know
---
Watch This Video:

How an LMS is Priced
There are basically four pricing models for LMS that are generally followed across the industry:
1. Pay per User
This is the most common form of calculating the LMS software cost. As the name suggests, it is based on the number of users, say, per month. It takes into account the number of registered active users taking a course during a specific period. For example, ProProfs LMS has laid out its prices according to the number of learners you plan to train. It can be used to train multiple groups of learners at a time. There's also an advanced reporting dashboard on top of many other features.
Please note, pay per user may come with an initial service fee and annual charges.
2. Pay per Use
While an LMS solution may come with a huge number of features, it is not necessary that you will end up using all of them. In such a situation, a pay-per-use pricing model is the best choice. It allows clients to opt out of certain offerings of a software. In other words, you pay for only what you use. This type of LMS is suitable for organizations with a homogeneous workforce where all learners need access to the same training modules consistently.
3. Pay per Course
In pay per course, clients pay only for those courses they need to enroll learners. They can select a specific course based on their learning requirements and the need for certification. But they may have to pay premium prices for specialized content.
For instance, an introductory course will definitely be less expensive than a higher level course. Likewise, a certification course for a medical position will cost more than a certification for an HR role. Such LMS plans are the best fit for compliance training where learners need to be certified to meet industry compliance. The total number of intended users may vary from one organization to another.
Read More: 10 Best Compliance Training Courses
4. License Fee
Sometimes, LMS service providers may charge a one-time flat fee. This type of pricing is convenient for those corporate enterprises and educational institutions that are planning to use the same software for a long time. Usually, the fee is charged annually.
Such fees are inclusive of the cost of the entire software, regardless of the number of users. Large organizations with hundreds or even thousands of employees usually prefer this pricing model since it is easy to know how much they are paying each year. Similarly, it is a favorite among fast-growing businesses as it doesn't penalize them for adding and training employees online.
Read More: 10 Best Employee Training Software
Closing Remarks
Hope you find this post helpful in getting a broad overview of the different price models applicable to an LMS. In addition to the rest of the features such as easy course creation, automatic grading, and reports and analytics, LMS software cost is a major consideration for many enterprises. You should have a clear idea of which plan can best meet your learning and development needs.
If you're looking for a cloud-based LMS with the right balance of prices and benefits, look no further. Try ProProfs Training Maker and get transparent LMS cost estimates up front. Sign up for a free trial today!
Do you want a free Training Software?
We have the #1 Online Training Software for employee training & assessment