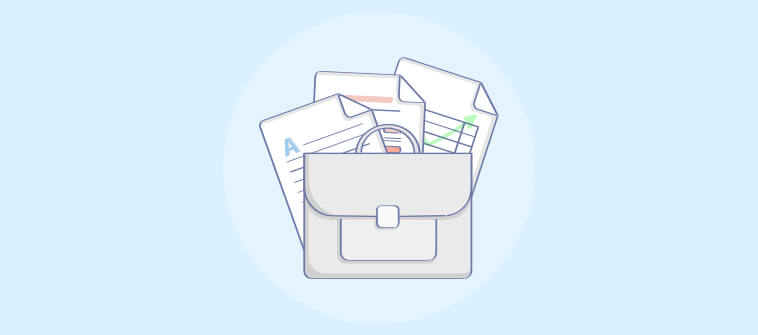 The e-learning industry is growing at a staggering pace and is set to surpass $275 billion by 2023. Sounds crazy, isn't it? Imagine your courses competing with hundreds and thousands of similar courses screaming for attention. To claim a fair share of the pie, you need to work smart. But until you know what areas bother learners the most, your courses won't lead you anywhere. Luckily, data analytics or LMS reporting is there to rescue and doesn't require your learners to directly whisper in your ears. Data reporting gives you the liberty to consistently enhance the learning experience, further helping you to personalize your learning initiatives. The best part, you can extract all these reports directly from the LMS Software you're using. The blog post discusses the reports that every LMS administrator or course creator must extract for continual improvement. Take a look.
Watch This Video

1. Completion Rates
Course Level
Extracting course completion reports can uncover many crucial details such as:
Top performing courses

Low performing courses

Average performing courses
Once you identify the courses with low or average learner attempts, you need to reach out to the learners. Run polls, surveys, and questionnaires to assess the gaps in such courses and fill them all, one at a time. You can also trigger emails or initiate one-on-one chats with learners to know what's repelling them from attempting the courses. Ask questions like:
What's the course lacking: Information, Structure, Visual Appeal or something else?
What did you dislike about the course?
What can be better about the course: The language, voice-overs, images or something else?
Always ask specific questions when reaching out to learners. The more specific the question, the better is the response.
Learner Level
Pulling out learner progress reports can tell you whether your audience is completing the courses according to the plan. If you find a deviation and see a majority of courses pending on the learners' side, ask these questions:
Who are my learners: Do they have a

busy schedule

, keeping them from attempting the courses?

Do learners need additional resources to supplement existing knowledge in the courses?

Do the course needs further simplification of complex concepts?

Do learners need instructor support once in a while?

Can forum discussions help a bit?

Did learners felt stuck somewhere while attempting the course?

What devices are they using to access? Can the course be more desktop or mobile-friendly?
If there is low learner participation or high failure rates in the final assessment results, you need to improvise the course. Maybe the contents are difficult to comprehend or demand more skills to complete that most learners are lacking. To know the precise actionable areas, shoot an email or invite the learners for webinars or face-to-face interactions.
---
Read More:- 9 Benefits of Using a Learning Management System in Education
---
More often than not, procrastination or laziness can also impact the completion rates when learners don't feel the motivation to skip the courses in the beginning or midway. Nevertheless, the completion rates take a backseat, which shouldn't be the case. Offering a helping hand to the learners lagging behind can fix the problem. Provide them a good enough motivation such as a reward or honor to complete the courses and see the magic. Showing the value the course adds to their life also helps.
Watch: How to Share Quiz or Course Reports With Your Learners
2. Time Stamps
Knowing how much time your learners take to complete the courses is crucial to assess the effectiveness of the course. Time log reports in your Learning Management System gives you details about the time each learner spends in completing their courses. If most of them are taking longer than usual to complete, it's a concern. Now, what's the ideal time to complete a course? It depends on diverse factors such as the course topic and its length.
Imagine if most learners are spending 15-days or more to complete a 2-hour course. Many factors can attribute to the time stretching such as:
Skill gaps

Information gaps in course contents
Although you might have already rated the course as Beginner, Intermediate or Advanced to appeal the right audience, these steps can certainly help in addressing the information gaps in your course:
Provide tooltips to show the use case of any concept

Define or explain technical jargons wherever required

Boost engagement with gamification

Include case-studies and real-world examples in the course for better connection
3. Grades
Every learner create an online course with a few gaps that the course must fill out. Conducting pre and post assessments is a failsafe way to gauge whether the course met the learning outcomes or not. While most learners derive insights from only the final assessments, you must extract both "pre" and "post" assessment reports for a learner.
For instance, if a person scored a 4/10 before attempting the course and registered a 9/10 afterward, the course proved out to be effective. To sum up, extract these two reports when you plan grade assessments:
For learners with a reverse curve in the post assessments, you can conduct personalized sessions to understand what went wrong, followed by framing rectification plans.
Read More: 20 Best Learning Management System (LMS) Software
4. Quiz, Questionnaires and Polls
Although quizzes, questionnaires, and polls are great feedback tools, collating them into one graph or chart can unearth crucial information. Analyzing these reports, not only you can determine learner satisfaction rates but can also spot the strong and weak areas in your online courses. Although details might vary depending on the training needs, you are most likely to get inputs or suggestions for future courses such as:
The course length

Size of individual modules

Level of interactivity
Many learners are also upfront about the type of questions they expect from the questionnaires that help them learn better. Extracting these reports will also empower you to enhance the quality of your assessments.
Interesting Read: Best SAP Litmos Alternative
Let Data be Your Guiding Light
Improving the quality of courses is a gradual process and won't happen overnight. Nevertheless, relying on data is better than trusting your "gut-feeling" for many reasons. One, you don't have to kill time guessing what appeals the learners' eye and what doesn't. The reports you extract can paint a realistic picture about learner expectations, thereby empowering you to take informed decisions. Two, you get insights about your learners' and their learning patterns that help you craft courses suiting their requirements. The only challenge is the precision with which you measure data to improve online courses. Rather than extracting data for a month or two, go for a longer period such as 6 months or more to get accurate results.
Do you want a free Training Software?
We have the #1 Online Training Software for employee training & assessment