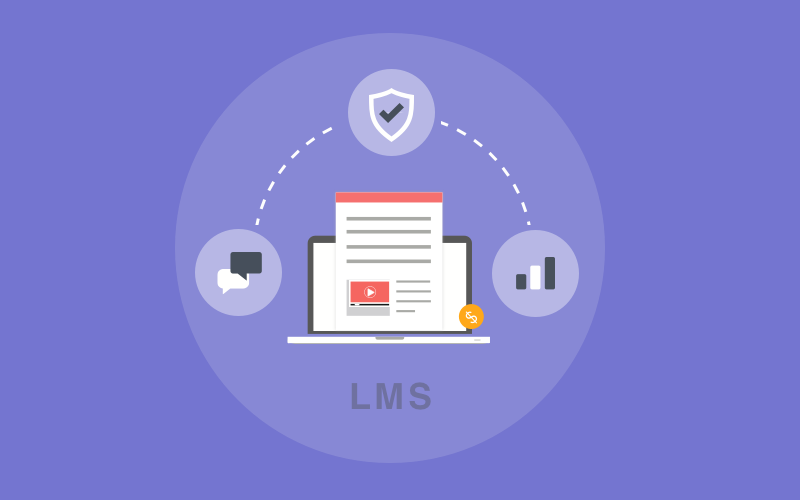 Safety, security and adhering to compliance is the major concern of every organization in today's high-tech world, as the organization's reputation and financial standings entirely depend on them. Although businesses are trying hard to improve their compliance, the methods they usually follow are traditional and ineffective. To make their management system efficient enough, businesses need to adopt a capable LMS software that offers advanced and robust features. The primary advantage of using an LMS software is that it not only organizes the huge business information in a controlled manner but also makes it interesting, engaging and highly-informative for the employees. This is how, employees get to know their organization's safety compliance and employers, on the other hand, can promote the long-term success of any safety program.
Watch This Video

However, before integrating such software, you need to learn how to use it effectively to gain the desired results. In this post, we list some of the ways that can help you to use your LMS in a simple yet effective manner. Take a look.
Identify the Compliance Requirements
One of the most important things that you need to identify is the compliance requirements. All you need to do is gather the safety-related incidents information to create subject-specific online training courses for your employees using the LMS software. This way, you can educate your employees regarding the need for safety compliance and their role to make it effective.
---
Read More:- Mandatory Healthcare Compliance Training Made Easy with LMS
---
Create Online Safety Training
Using LMS software, the learning process can be made much easier and simpler. Employers can create and organize the safety training using smart and robust LMS tools. These online training courses help employees to know their organization's compliance safety requirements and their immediate concerns. The best part of providing these training programs is that the employees get the flexibility to attend them from the comfort of their own space.
Read More: 20 Best Online Training Software
Track Employee Learning Progress
Once you have created the online training course and distributed among the employees, you might need to know their training progress. LMS software features a tracking system through which you can keep track of individual real-time performances based on their assessment results. You can also know how many training modules are still left and need to be completed. When the employees complete the online courses, you can issue online certificates for the same. This way, you can motivate and encourage your employees to apply safety measures while working.
Bring Long-Term Improvement
Isolative learning reduces the efficiency of the online training courses whereas learning in collaboration gives more effective results. Using LMS or employee training software, you can educate your employees in a more profound way and bring long-term improvement in your safety compliance. Collaborative learning provides the flexibility to the employees to discuss their responsibilities with their peers and experts. However, to ensure the effectiveness of the LMS, it's important for you to learn to manage, organize and monitor the information which is required for employee safety and desired business results.
Watch: How to Protect Workers From Fall Hazards | Training Course Introduction
Read More: 10 Best Compliance Training Courses
The Bottom Line
Safety training is mandatory in MNCs and heavily regulated industries to ensure compliance safety and security. By providing online training businesses not only enhances their employee knowledge but also makes them aware of various factors that are required for their own wellness. Therefore, it's employers' responsibility to take crucial steps and create online training courses that are informative, engaging and interesting. In addition, to encourage and motivate employees, you can also issue certificates for the successful completion of the training course. Employees, on the other hand, need to understand the importance of safety compliance and ensure business welfare.
Do you want a free Training Software?
We have the #1 Online Training Software for employee training & assessment