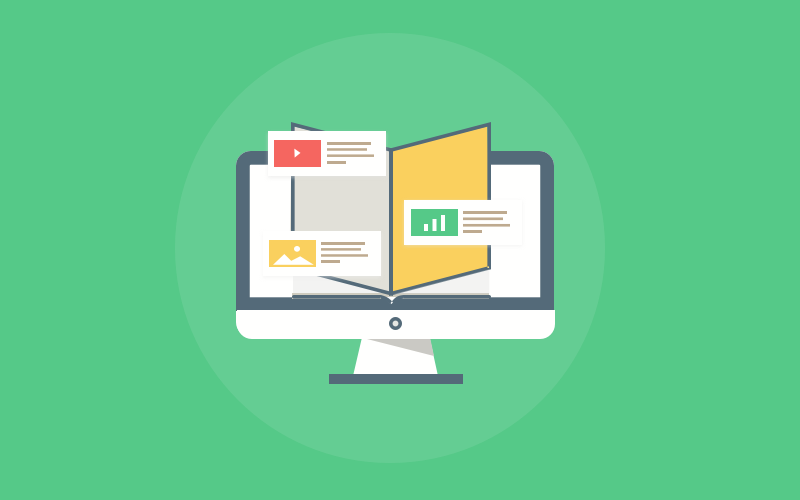 In today's digital age, the expectations of learners are diverse and highly individualized. Fortunately, the instructional methods capable of meeting their requirements are also evolving rapidly. The blended learning approach is one such method.
It combines the engagement strategies of both traditional and non-traditional learning environments. So, learners get the benefit of synchronous offline learning as well as the opportunity to engage in a "self-decided pace" of asynchronous learning online.
Let's quickly look at a use case to understand the idea better.
Bruce is in charge of the training department in a telecom company. He regularly trains close to 60 engineers on different topics, including network management, operations, and software tools.
Most of the time, these engineers are on the field to oversee the installation of telecom equipment, test hardware and software, monitor network traffic and security, and create technical documentation.
During their peak productivity hours, the employees can't afford to attend training in a physical location. Online training in the form of mLearning, micro-lessons, short videos, knowledge base, flash cards, and quizzes makes a great choice in such situations. These resources take just a few minutes to learn.
But that doesn't mean the engineers are occupied with field work 24/7. There are times when their work is a bit lean and they've time to attend office or work from home. This is when they can dedicate time to in-person, hands-on training, which cannot be done virtually.
Bruce realized that a blended learning approach would be the best solution for these mixed learning needs.
Now, his engineers get flexible training schedules to learn at their convenient time and pace without compromising their workflow.
This is a small example of how a blended learning strategy can be an excellent solution in situations that demand flexibility and agility.
This post looks at what blended learning is and some of the strategies or best practices for implementing it. By the time you finish reading this, you'll have a fair idea of this learning method and how to make it a part of your education or training programs.
What Is Blended Learning?
Blended learning is a learning strategy that combines face-to-face instruction with web-based learning. In that sense, this learning approach is also known as hybrid learning. It fits everyone's schedules and pace of learning while making learning more flexible and accessible. It also allows learners to collaborate with their peers from another eLearning environment easily.
In this learning model, the online and offline systems complement each other and provide an enriching learning experience. In the process, it caters to each learner or group's learning styles and preferences.
Blended learning uses the following elements:
Graphical content and illustrations

Practical examples

Flipped learning

Hands-on instruction

Online polls and

quizzes
Blended Learning Strategies
According to the Clayton Christensen Institute, blended learning is usually based on one of these types of learning strategies:
In this model, learners rotate between different learning modes. One of these modes is online or digital. Learners follow a schedule that is divided and fixed so that they can switch between self-paced online learning and face-to-face interactions.
How much time learners spend on each mode of learning is based on the instructor's discretion or the learners' needs.
Here, learners engage in online learning as the mainstay even though they may be directed to offline activities at times. This model delivers most of the content online but the training managers guide learners one-on-one or in small groups whenever they need help.
This is where online teachers or trainers let learners engage entirely in online learning. This is designed to help gain additional knowledge and skills on top of what learners get in a training center or educational institute.
This model is helpful in compensating any gaps in learning that learners may encounter in a brick-and-mortar classroom.
In the enriched virtual learning model, instructors offer one-on-one sessions to learners. It also lets learners complete the remaining coursework online on their own.
Generally, Learners attend a scheduled instructor-led training (ILT) session, which is either physical or virtual. This model is particularly helpful for remote learning as it emphasizes instructor-learner interactions.
Related Read: 

What Is Blended Learning?
Why Blended Learning Is Popular
Blended learning is widely popular in modern workplace learning that demands a high degree of flexibility and personalization. It provides a holistic approach to learning by combining online and offline methods and supports learners in all the ways possible.
As one of the best training practices, it is a great way to mix different learning approaches and keep things interesting. The model demonstrates that you can strengthen learning outcomes with the 'right' mix of technology and instruction.
Here are some of the main reasons that make blended learning popular:
Both course creators and learners are not restricted to just one medium or delivery channel to attain the learning targets

It promotes a 'continuous learning approach', which has proven to bring change and boost learning

It offers more opportunities for supporting participation, partnership, social learning, and informal strategies

Since blended learning can work with synchronous and asynchronous approaches, it offers more opportunities for learners to boost skills and use them

Depending upon the approaches you choose, there are improved chances for quicker development and costs curtailment

Technology-driven knowledge delivery reaches a broader audience base
Related Read: 

6 Benefits of Blended Learning
Now the big question that arises is: How to implement blended learning? Or how to create an engaging and impactful blended learning environment?

In the next section, we discuss some effective blended learning techniques to deliver a positive learning experience that really works and brings the desired results.
8 Steps to Create a Blended Learning Strategy
You now know what blended learning is, why it's popular, and some of the strategies you can use. Next, let's look at some of the proven ways to implement an effective blended learning strategy.
Step 1: Know What Doesn't Work in Training
The first thing to understand before you get down to building a blended learning plan or any training plan is all the things that kill the training's potential for success. There are many reasons why training fails, and we'll look at the top ones here.
First, undue pressure on individual learners by making them solely responsible for their poor performance. Along with a learner's capabilities, there are other factors that make training a success or failure such as the processes, systems, and learning culture. You need to consider them as well.
Secondly, a lack of management support can derail a training initiative. Sometimes the top management doesn't involve themselves in training programs because they don't understand the value of the programs. A lack of coordination between the management and HR is another major factor. Managers may also not like the idea of employees diverting their attention from their daily work to training.
Lastly, a failure to establish the link between a training program and strategic business objectives or a department's learning needs will backfire. Ideally, participants should be able to explain the relevance or significance of the training they attend in terms of business outcomes, not just employee development. This will make any training program sustainable.
Step 2: Focus on the Need to Know
It is important to create an engaging model of learning. Using project-based learning, the instructors can focus on real-life problems where learners realize the need to collaborate and work – irrespective of whether the work is online or in a physical classroom.
For example, learners are engaged in playing a game that revolves around viruses and bacteria. Then it is a good idea if instructors use the same game for creating online or offline content.

Using metacognition and the 'desire to learn' activity, learners opt for learning, irrespective of when and where the learning happens.
Step 3: Set Targets
For metacognition, learners should know what they are learning along with their progress towards meeting specific standards. The onus is on the instructors to reflect on the learning and create SMART (specific, measurable, attainable, relevant, and time-bound) goals.

It helps learners become agents of learning instead of being passive recipients. It is proven that creating a personal connection to learning and custom targets works best in the long run.
See this example of SMART goals from indeed.com to understand the concept better.
Goal: To earn a promotion to the role of a senior customer service representative by completing the required training in three months and apply for the job role at the end of the next quarter.
Specific:

To be promoted to senior customer services representative.

Measurable:

Progress and success will be measured by training completion, job application, and promotion.

Achievable:

Earn the promotion by completing the necessary training.

Relevant:

Apply for the promotion after finishing the relevant training.

Time-based:

By the end of the next business quarter.
Step 4: Approach Instruction Differently via Online Activities
In a blended learning environment, there are certain online activities. They can be related to formative assessments, a module on a particular topic, etc. However, all learners may or may not be required to perform all these activities mentioned in a particular module.
So, to offer personalized instructions, make use of online activities and achieve individual learners' requirements.
Whether it works as an extension to learning or aims to clarify a doubt, a targeted online approach to learning is always valuable. Individualized learning helps learners remain focused from start to finish.
Among the most effective online activities you can incorporate in your blended learning model are collaborative learning and surveys. A Q&A-based online learners' community keeps participants engaged and makes the process more productive. This is because sometimes people learn best in a social setting.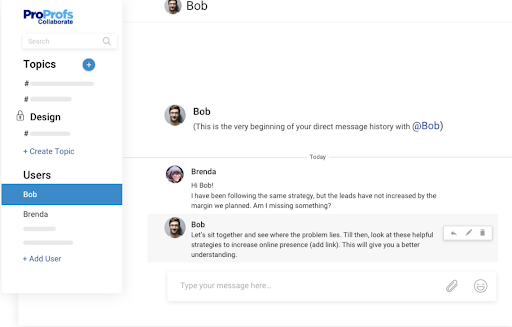 Similarly, online surveys provide another way to engage with your learners both before and after online training. Surveys give them something to look forward to in addition to taking the main course. In addition, surveys provide insights into what learners think about the course quality, instructors, and learning models.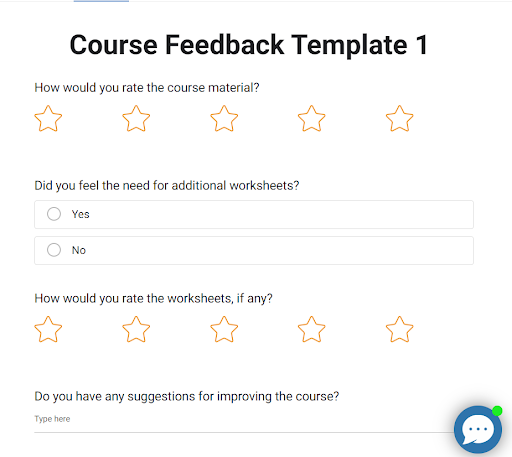 Step 5: Support Multimodal Learning
Blended learning is indeed a blend of different learning strategies. While you may feel tempted to stick to your textbook learning, it helps to utilize various instructional materials.
For example, using the flipped classroom model, you can support learning with YouTube videos. This offers the flexibility of where learners can learn and venture beyond physical classrooms.

You can use Twitter and backchannel chat to support a blended learning model. It helps build engagement with participants in a series of mobile learning activities.
Although blended learning has proven its mettle as an effective learning medium, it's important to understand that some courses are best delivered via interactive classroom sessions while many can be successfully imparted via an online learning management system.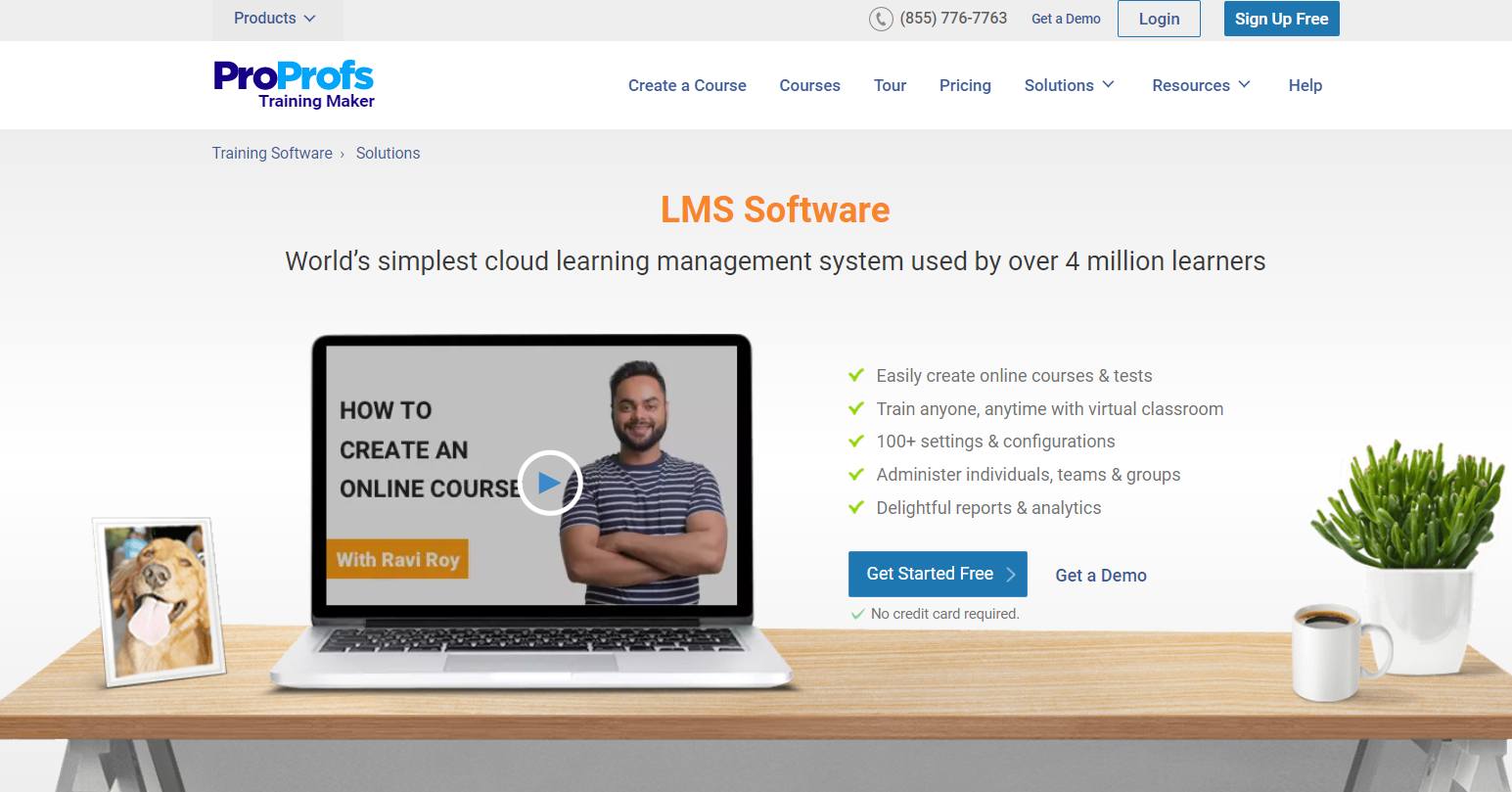 Similarly, some learners prefer the convenience of elearning, and there will be many who would choose the physical classroom. Therefore, it is important to analyze your audience's preference and select the approach accordingly.
Since a blended learning approach is commonly used for text-heavy courses, soft skill training, and technical courses, the blended solution should vary.
Step 6: Choose the Best Software Solution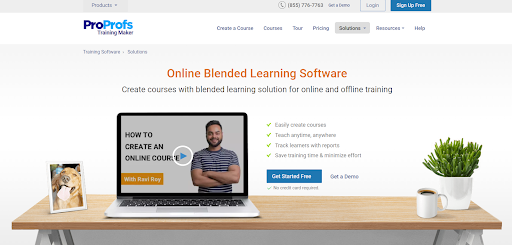 Choosing a superior blended learning software system is crucial for the successful implementation of any blended learning plan. Such software applications will let you do the following:
Offer online content to learners

Create schedules and offer timelines for learners to progress in the right direction

Offer a tracking mechanism that ensures all your learners are going through the content within the pre-decided timelines

Allow subject-matter experts and peers to support learning with trackable sessions

Allows learners to collaborate and find answers to questions on their own

Learn on the go, which is one of the best methods for frontline workers
Here's a real example that illustrates how choosing the right software for blended learning can redefine how people teach and learn.
A charter school based in Florida, the McKeel Academy of Technology, was doing well with traditional classroom education. But it wanted to get over its time-consuming paper-based assessment. It was looking for a foolproof and sustainable mechanism to test its students that also gives immediate feedback after each test.
That's when the school adopted a cloud-based blended learning software system. The solution enables the school to go paperless with its assessment. It can now easily create training and tests, and get cumulative reports in one place with this Learning Management Systems (LMS) even as some parts of the learning takes place offline.
Read more about it here.
While choosing software such as a learning management system or LMS, make sure it supports integrations and plugins. This will make training more seamless besides simplifying how you manage employee data. Some of the best LMS software integrate with useful applications such as Bamboo HR and Zoom.
Step 7: Promote Contextual Microlearning
Microlearning for one's workflow or studies can benefit blended learning participants just like classroom learning or fully online learning. Bite-sized learning resources can serve as performance support to employees when they need to apply knowledge to their job following a training program.
For example, microlearning is a must for workers in the construction industry mainly because they aren't desk-bound. They are out at construction sites most of their workdays.
Also, the industry employs a large number of employees working in different capacities and at different locations. Gathering them at a central location for hours-long training is challenging.
You can administer short, contextual, and targeted content such as videos, games, and slides to refresh and reinforce concepts.

Best practices to incorporate microlearning:
Break down every training session into small capsules

Add videos, reference notes & walkthroughs for quick uptake of information

Use simple language and bulleted content

Present information in a way that one look is all it takes to understand it

Enable anywhere, anytime access
The arrows in the image below show how you can break down your content into different small and related topics for clarity and ease of comprehension.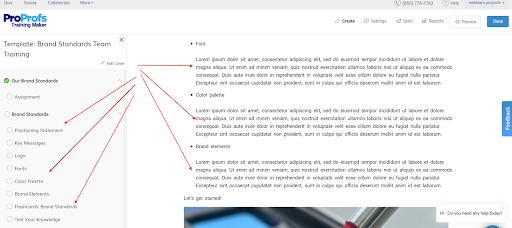 Step 8: Use Mixed Assessments
Just like you blend your instructional materials and teaching styles, mixing the way you measure learners' retention is vital for successful blended learning. It will make the process less monotonous by adding variety to it.

When you vary your formative and summative assessments, you're enabling your learners to display their understanding in different ways that suit their individual choices.
So, in addition to traditional paper-based evaluations, make sure you include online quizzes at the end of each chapter in a course, and self-assessments or peer assessments.

For example, you can use a quiz like this to understand how much the learners already know about workplace safety and based on that, you can build or modify course material for them.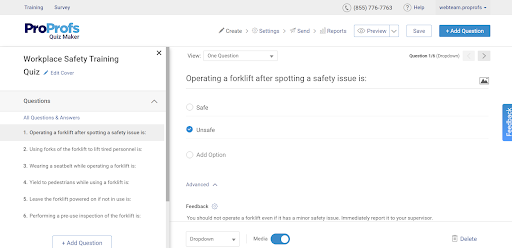 This workplace safety training quiz above is suitable for construction workers. Safety and compliance matters are a key responsibility in the industry as it involves potentially dangerous work environments. You need to train the employees regularly and for that you may use these quizzes both for formative assessments in between a course and summative or final assessments.
This will enable you to identify comprehensive, gaps, progress, and performance specific to a course. Also, you can ensure ongoing compliance with the rules of governing bodies, avoid legal penalties, and keep workers safe.
Deliver an Impactful Blended Learning Strategy
A well-designed blended learning system is a recipe for greater engagement and learning success. It offers the flexibility to learn in multiple ways that your learners prefer. This way, blended learning is preceded by identification of each learner's strengths and weaknesses and then providing the best learning solution.
Let your learners take charge of what, how, when, and where they want to learn and get better results. For that, you should first implement these blended learning strategies.
It may look challenging at the outset, but once you start organizing your blended learning program around your learners' genuine needs, you're bound to succeed. Leverage both traditional and digital learning methods and give your learners the best way to acquire knowledge and skills.
Do you want a free Training Software?
We have the #1 Online Training Software for employee training & assessment