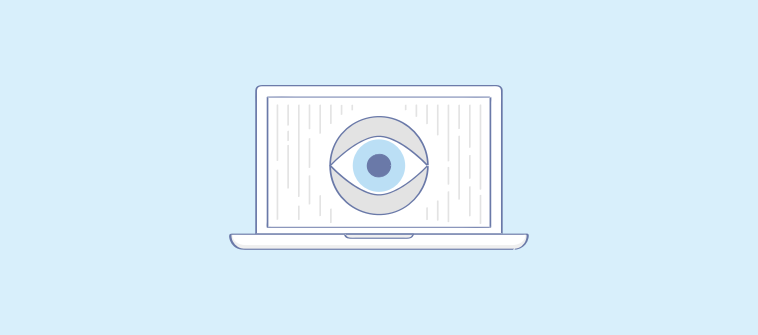 We need technology in every classroom and in every student and teacher's hand, because it is the pen and paper of our time, and it is the lens through which we experience most of our world – David Warlick
Innovation in technology has led to major advancements in the education industry. Online classes, video conferencing, online assessment software and artificial intelligence are just some of the innovative learning concepts used in the classrooms today.
Another buzzword that added to this list recently is Virtual Reality. It was initially used for entertainment purposes but now, it has found huge opportunities in the education industry.
Virtual reality is nothing, but an environment created with the help of computer technology that seems real. It is a 3-dimensional environment which people can explore and interact with.
The person experiencing this virtual classroom can make changes in it and manipulate objects as if they are a part of that environment in real. But, are our classrooms ready to accept this technological advancement? Let us find out!
Virtual Reality & Education – the Vision
Science has proven the fact that an average human brain retains 10% of what it reads, 20% of what it hears and 90% of what it does practically or simulates. Based on this, virtual reality can prove to be beneficial for students in a major way.
It can make studying effective, engaging and exciting. Simulations can help students learn a topic in depth and understand it from various perspectives. Topics like history, geography, and arts that seem boring to read from textbooks can be experienced and learned simultaneously. Difficult concepts of chemistry and math can be made easy with this technology.
Also, students can learn the practical aspects of a topic and hence understand it in a better way.
Online Tutoring to Virtual Reality
First thing first, it all started with 'Online Tutoring'. The idea to be able to connect with expert tutors around the globe changed the education industry. It built the foundations for other technologies like augmented reality and paved the way for virtual reality.
It all began with a student's need for extra help especially for tough subjects when school teachers didn't seem to be of enough help to master the course material. Students started to seek online Science tutors, Math tutors, English tutors online for academic help.
Online tutoring platforms such as Chegg, CrunchGrade, Skooli, Wyzant, etc. started to emerge to fill this gap of learning. These platforms helped learners meet tutors online anytime, anywhere. Soon, the education industry tied up with universities and online learning platforms like edX, Coursera started providing certificates online. Anyone could excess university courses from anywhere and also secure a certificate for completion.
Another thing that gave this trend a push was the introduction of tools like online testing software, computer-based assessment software or online student assessment software.
Watch This Video:

No doubt, the fusion of technology and education is the future of learning, it definitely holds the key to the future.
What Do the Teachers Say About Virtual Reality in Classrooms?
A survey conducted by Samsung revealed that teachers are welcoming this technology with full enthusiasm. In this, around 1000 K-12 teachers were surveyed and their opinions were marked. According to the survey, teachers believe that virtual reality can benefit these three subjects the most – science (82%), history (81%), social studies (81%). Here are some more opinions:
Almost 68% of teachers said that virtual reality should be used as an add-on to the curriculum so that students can understand the concepts in a better way. It could be just a chemical reaction or an overview of the chapter of literature.

69% of the teachers said that virtual reality should be used to take children to different places so that they can learn about them.

72% of the teachers said that virtual reality should be used to simulate the concepts so that students can experience them in a better way.

68% of the teachers said that virtual reality should be used to enable the students to explore areas that can't be reached such as a volcanic eruption or outer space so that they can understand the topics practically.
This shows how positively the teachers perceive the usage of technology in the classrooms. Virtual reality does hold the possibility to immerse students in learning.
---
Read More:- When Traditional Classrooms Go Digital, Education Takes The Shape Of Blended Learning
---
Today's generation is used to technology from an early age. Students are fond of video games, social media apps and love doing things in a click. Virtual reality can leverage this interest of students and make learning as exciting as playing a video game. However, adopting technology can be tough. Let us see the barriers to using this technology in everyday classrooms.
Virtual Reality and Education – the Barriers
Cost
One of the major and foremost concerns of incorporating virtual reality in education is the costs involved. Facebook's Oculus Rift headsets cost around $600 and the Google Cardboard kit for thirty students costs $9,398. It is practically not possible for schools to incur these costs.
Along with this, schools would require high-performance PCs, fast internet connections and graphics cards and other peripherals. Hence, it is not possible to adapt this technology quickly until the costs of the hardware become affordable. Schools need to come up with yearly plans on how they can incorporate virtual reality.
Technological Literacy
Although technology is accessible to every other person today there can be chances that students and even teachers are facing issues with technology on a daily basis.
Moreover, it is not only about using the technology in the right way but leveraging it in learning and exploring. Students coming from low-income backgrounds can face these issues the most.
As a result, they might be hesitant in using virtual reality readily. Also, it would require additional training of teachers and students to get familiar with this technology.
Physical and Psychological Side-effects
Yes! Virtual reality poses some physical side effects too. Students might experience motion sickness, eyestrain, headaches or nausea. As the students would immerse in the simulations they start feeling as if they are a part of that environment.
Along with these physical risks, students might experience anxiety as they wear headsets. They might become anxious as they are not supposed to move freely, or they cannot stop in between and ask questions from the teacher.
This technology can be addictive too. Just like students are addicted to video games, they might get addicted to virtual learning too.
Quality of Content
There is no denying that content is king when it comes to learning digitally. In a similar way, content created for learning through virtual reality should be of high quality.
It should be intriguing, engaging and interactive as any moment it gets dull the student will lose its concentration with the content. Creating this type of content does not only need specialization but involves costs as well.
Read More: 15 Best eLearning Authoring Tools
Deterioration of Human Connection
A major concern of every learner, educator or parent with the incorporation of technology in education is the loss of human connection. However, the role of teachers would not at all diminish with the incorporation of technology in education as teachers would be guiding the students throughout their learning.
But, virtual reality can decrease the overall human communication of the students. They would be interacting with digital content most of the time rather than their classmates and teachers.
Despite these barriers, the impact of virtual reality on education is admirable. It can completely change the way how learning takes place in the classrooms. However, the educationists need to find out ways how they can create immersive and engaging content for students in a budget.
Also, the hardware developers should keep on working to enhance the human-machine interaction and make virtual reality affordable everywhere. Virtual Reality is not an alternative to teaching but an innovation to teaching. Just like we have accepted other technologies in education, we should welcome virtual reality with open minds.
Do you want a free Training Software?
We have the #1 Online Training Software for employee training & assessment