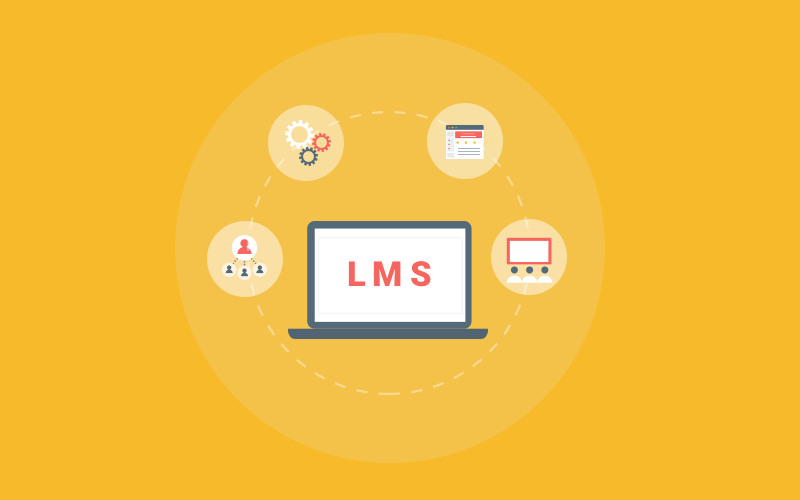 With the passage of time, educational institutions need to regularly upgrade their learning tools to provide the best experience to students. The process of learning has migrated online some time ago and educational institutions have begun to rely on cloud storage for their study material. In this context, a cloud-based learning management system (LMS) can supplement, if not replace altogether, the learning in traditional classrooms and bring multiple benefits to students.
By embracing an LMS tool, schools, colleges, and universities stand to gain numerous advantages. This post discusses a couple of them.
1. Centralized Pool of Information
One of the principal advantages of adopting an LMS tool in centers of learning is that it offers a centralized and consolidated storehouse of educational data. All study materials can be kept in one single location and students can access them anytime, anywhere from different locations using compatible devices. This cuts down administrative hassles associated with maintaining learning materials in multiple places.
2. Personalized Approach
Giving personalized attention to each student in a large classroom is pretty difficult. A learning management system overcomes this hurdle through its student-centric approach. By studying their individual needs, this software tool creates equal opportunities for learning for each student. You can create learning paths using different types of courses to give unique learning experience to each student in a classroom. This would be really hard to achieve when you deal with students in a traditional classroom setting.
3. Anytime, Anywhere Accessibility
Students can access these eLearning tools anytime, anywhere as per their convenience and learn at their own pace without hampering other obligations in their life. That is the top reason for students and working professionals to enroll themselves for online courses since they are independent of time and space. They can easily access learning materials easily using their smartphones or laptops.
4. Flexibility in Teaching
Unlike traditional classroom-based teaching where the teachers follow a fixed teaching methodology, online learning through LMS encourages instructors to be innovative with various pedagogical models. They can implement different models of teaching and make learning more engaging for their students. Some of the techniques they can utilize using an LMS are: blended learning, flipped learning, storytelling, gamification, rapid learning, and social learning.
Must Watch What is a Learning Management System (LMS) Software – How To Use LMS Features & Benefits


5. Interactive Learning
In an online learning environment powered by a user-friendly learning management system, students are encouraged to communicate freely. They can build connections with peers for learning purposes, share opinions, and collaborate on different assignments. They also keep themselves posted on the latest updates from instructors and fellow students. Further, integration with other tools such as live chat can enable interactions between teachers and students without meeting face to face.
To learn how to facilitate a collaborative learning environment, watch this video:
6. Room for Customization
Another great thing about an LMS is that you can customize it to meet the specific teaching needs of your institution. In addition to creating tailor-made courses for different classes, you can also provide personalized attention to each user with reminders, notifications, restricting attempts, authentication, and more. You can do a bit of personalization as well by incorporating images, logo, and messages into the courses.
7. Advanced Tracking System
An LMS allows instructors to track data related to each student's course activities, time spent completing different assignments, and learning paths. This enables automatic generation of learning reports and issuing completion certificates. With such insightful data handy, teachers are in a better position than ever to identify problem areas of each learner and work towards improving the performance of their students. This, in turn, helps to maximize the teaching process for an optimal outcome.
8. Involvement of Guardians
Involvement of parents in their children's learning process is crucial. Some of the advanced LMS tools today come with a provision that allows parents to log in to keep tabs on their children's educational progress such as attendance and test grades. Parents can also communicate with the teachers or other parents through this medium. All this interaction helps build better parent-teacher relationships and increase parents' involvement in their children's' learning process.
9. Time-Saving
Since all the study material are placed in a centralized location, students are able to access them easily anytime, anywhere. Right from creating courses to assigning of tasks to grading, reporting, and feedback, everything is automated. This saves valuable time. Instant results and feedback delight both teachers and students in a big way. Further, you can train hundreds or thousands of students online at a time without the need for arranging different classrooms for training different groups of students.
Wrap Up
Management of learning in educational institutions requires effective tools and methodologies for positive and measurable results. LMS can be used for interactive learning where students are assigned custom courses and their evaluation process is streamlined. It is simple and easy to use. Adopt ProProfs LMS and reap benefits from an extraordinary teaching and learning experience.
Do you want a free Training Software?
We have the #1 Online Training Software for employee training & assessment