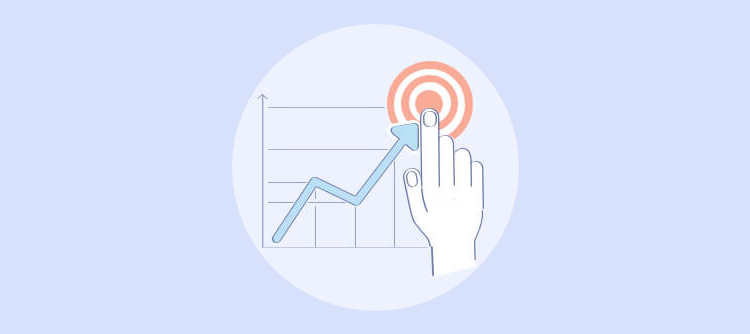 Did you know that only 36% of organizations have learning strategies aligned with the long term problem that they are trying to solve?
Studies show that the companies whose training strategies are aligned with their business goals are more likely to see an increase in their top-line metrics.
To survive in the rapidly evolving world, upskilling your employees has to be a part-and-parcel of your business strategies. There is no alternative.
Watch this video to learn how to create an online course for your employee training program:
Before we jump into the specifics, let's address this fundamental question:
Why align training programs with your business goals?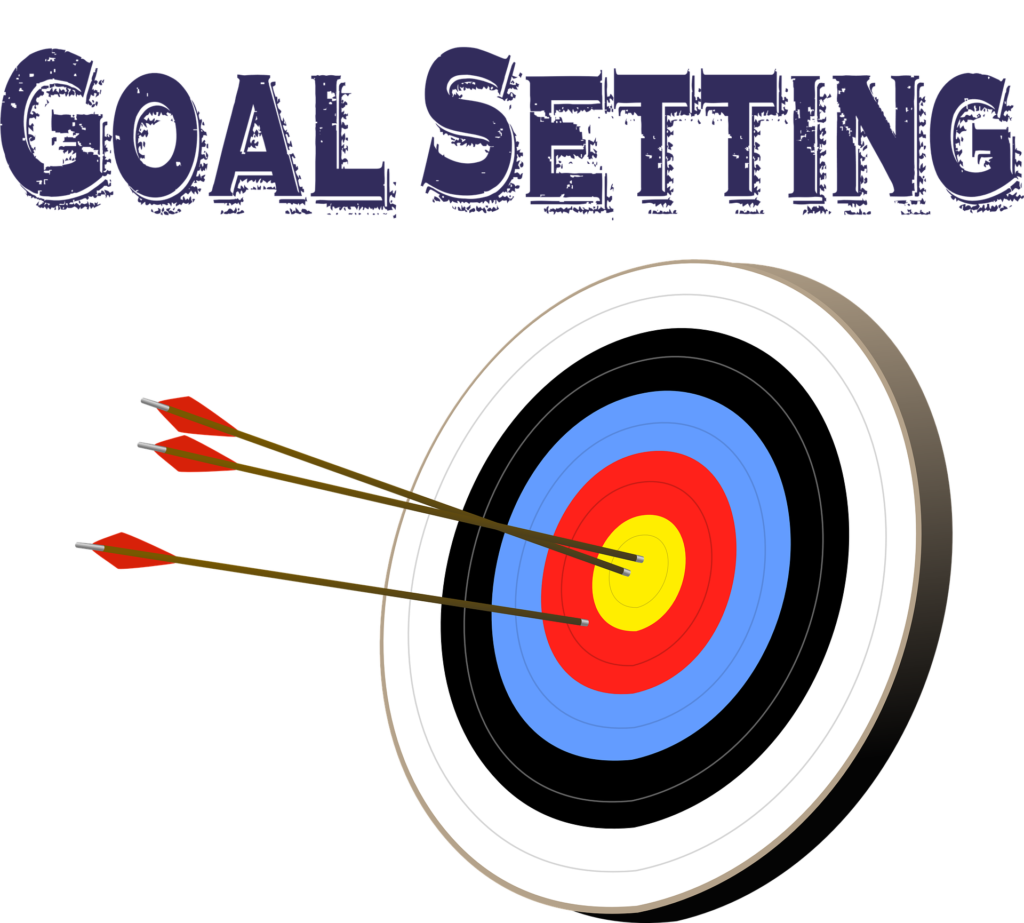 Usually, the goal of an employee training program is to enhance the skills, knowledge, and productivity of employees. But there's more to it. When you align training programs to your business goals, your business can get the following benefits:
Improved process efficiency: By developing onboarding programs to train new joiners and enable them to understand the process better to perform better.
Increased new business and upsells: A sales training program can help the sales team understand how to prospect existing and new customers and map their needs to the products.
Better innovation: A technical training program can keep the employees stay abreast with the latest technologies.
Increase revenue and brand value: A training program on brand awareness and marketing can help teams develop and sell more specific solutions in line with the company's vision
Improved customer loyalty: A product and service training program can enhance the teams' knowledge of products, services, and customer experience which ultimately results in better retention.
How to link your training programs to your business goals?
In six simple and actionable steps, let's see how you can do this.
Step 1 – Plan for the future
While creating training programs for your short-term and long-term business goals like expanding customer outreach, increasing profits and revenue, maximizing customer satisfaction, and improving business productivity, you must keep one thing in mind –
The training program must reap tangible results in the future.
A case in point is software giant SAS, which gives ample opportunities to its employees to learn and stay challenged & motivated.
For this, it offers emerging leadership programs and has a career resource center dedicated to them.
Tip: Make sure the training program that you develop is scalable so that when your business goals shift, it can be improvised. For example, you can:
onboard employees by teaching them about your in-house software and then get an edge over the competition by going for an advanced course about the latest software in the market
go for a basic sales training program for new reps and level 2 & level 3 sales training for reps that are doing larger enterprise deals
This step involves finding and evaluating the gaps within your organization, like:
if your employees are performing to their full potential
the skills they lack, and
if the existing training programs are sufficient to attain your business goals.
This is known as the Training Needs Analysis (TNA).
Read More: 20 Best Online Training Software
How to conduct a Training Needs Analysis?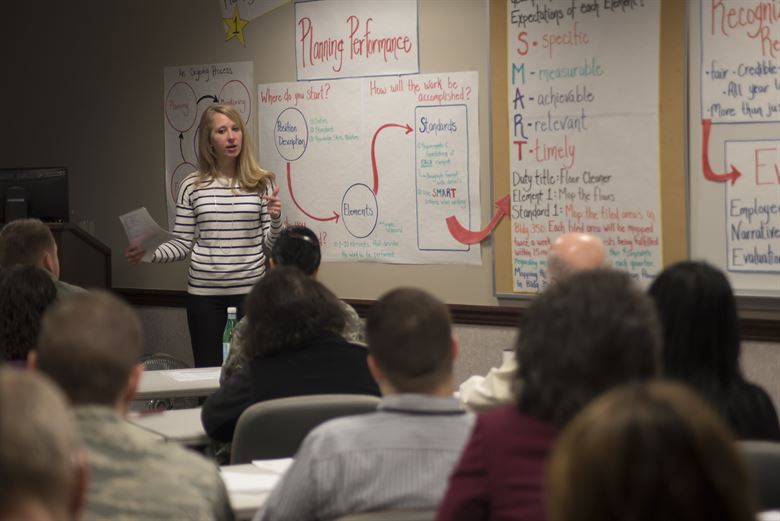 Conducting an in-depth TNA allows you to see the loopholes so you know which areas to focus on.
Let's say you have a large customer support department that's lagging in delivering a delightful customer experience. You need to follow this process for the TNA:
1. Find the gaps
In this scenario, first of all analyze the recent support tickets based on ratings received. Every time you get a poorly-rated ticket, you can use it to identify critical knowledge gaps. You can also:
Use a survey form to test knowledge of your team members and managers about the process or take their feedback with questions like:
What kind of information do you lack when dealing with a customer?
How satisfied are you with the hardware, and software provided?
What type of technical issues do you have to face most frequently?
What's the frequency of those issues?
How quickly do your problems get resolved?
Now you can find out what's causing the bad ratings (poor response rate, lack of communication skills, insufficient training on product or process, lack of infrastructure, lack of motivation, etc.).
2. Find out the business need
Now you need to fix the goal you want to achieve. Want to reduce support tickets by 40%, reduce customer churn by 50% or increase profits by 20% for the quarter?
Decide the desired outcome and see how solving the present problem can contribute towards achieving it.
Once you see which knowledge gaps can be filled for this, move onto the next stage.
3. Look at training goals and options
Have a closer look at your training goal and which training module can help you achieve it, e.g. if you want to:
reduce support tickets by 40%
Hold sessions on how to create and use a knowledge base so that customers can engage in self-help instead of raising a ticket.
reduce customer churn by 50%
Hold sessions on the best and worst practices affecting customer loyalty and churn.
increase profits by 20% for the quarter
Hold sessions on the tricks of upselling and cross-selling or latest sales technologies & trends.
Tip: Find hidden employee training needs using your knowledge base. See what are your employees are searching for and are not finding answers to. Create training modules based on this easy data.
Step 3 – Select training modalities
Modalities are basically forms of learning such as e-learning, collaborative learning, microlearning, blended learning, virtual classroom learning and instructor-led training (ILT), etc.
You can incorporate single or multiple modalities based on your need. Here's how:
Collaborative learning: If you want teams to learn from each other or experts of the same field.
Microlearning: To impart small nuggets of info such as teaching sales tips and tricks.
Blended training: This works well for process training.
Tip: Selecting modalities also depends on employees' personal learning approach. For instance, some might be comfortable with online programs and e-learning, while others may lean toward ILT programs.
Step 4 – Communicate and measure results
You must communicate the objectives of the training program to your employees to make them understand how it can help them perform value-based services for the company.
After you are done assessing the training reports to see how everyone fared, set a timeline for evaluation to measure the results. For example after a month or a quarter, you can evaluate whether a customer support training was a success by checking if:
average ticket rating for the support reps improved after the training.
Or
whether sales closed by a rep increased and by how much.
Tip: Set a clear communication channel with employees. You can take surveys to know what your employees learnt and want to learn in order to steer them in the right direction.
Step 5 – Create a culture for continuous learning
When you create a culture for constant learning at the workplace, employees are always encouraged to learn and do better. They naturally take an interest in upskilling too.
Employees become most productive when they feel valued in an organization. So, as an employer, when you create a well-designed training system, you establish certain standards for them.
One of the ways we accomplish this in ProProfs is through an online virtual classroom. While HR uses it to assign compliance and mandatory courses like Sexual Harassment, we also offer a library of courses on topics from leadership to even a course on having a happier marriage.
Employees can self select and assign any optional course. Managers can even contribute articles and videos to the library, creating a forever improving library and a culture of continuous learning.
Tip: Design your learning programs around training trends in the industry. For example, employee engagement leads to better customer experience and achieving better CX is a definite revenue driver. Your upcoming training program can focus on this.
Step 6 – Deliver
The final step is to deliver. Whatever programs you offer, always ensure that they can accommodate the needs of both your organization and your employees. Only then you'll be able to witness concrete results.
Each business is unique, and when you look closely, you can figure out the specific needs of your organization. Everything else, including your employee training programs, should develop around it. By syncing the programs with your organizational goals this way, you help your employees reach the highest standards of professional productivity.
Hope this step-by-step guide adds value to what you're looking for and helps you. As a simple yet powerful tool in the hands of corporate trainers, ProProfs Training Maker can help you redefine your online training and serve as a connector with your business goals. Take charge of online employee training in your organization and get better results.
Take a quick tour or schedule a demo. Feel free to call us @ (855) 776-7763.
Do you want a free Training Software?
We have the #1 Online Training Software for employee training & assessment