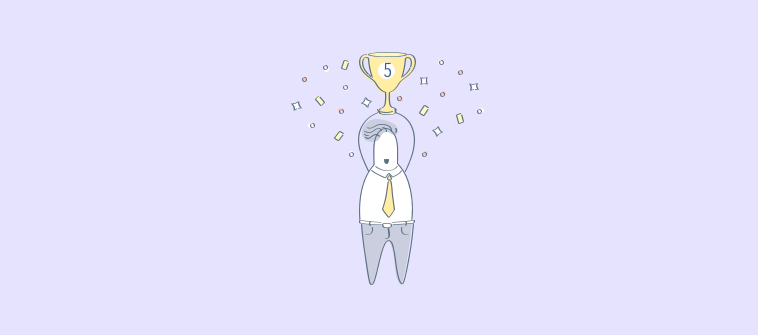 Learning is more effective when it is active rather than passive. Yes, we are referring to eLearning, which is not confined to the ocean of words but is drawn from a number of skills involved like instructional design, education, visual design, presentations, storytelling, project management, and much more.
With benefits like cost-effectiveness, environment-friendliness, improved retention, and flexibility, the trend of eLearning has taken over the entire world of learning in just a matter of a decade.
According to a source, the eLearning market is anticipated to become a $37.6 billion market by 2020.
Ever wondered what made this possible?
A part of it can be attributed to the Shareable Content Object Reference Model (SCORM), which integrates eLearning content with various Learning Management Systems. SCORM ensures global compliance of all the learning materials available online.
---
Read More:- What is SCORM & Decoding Its Importance For eLearning
---
SCORM, the most widely followed set of standard guidelines for eLearning, was developed in 2000 for a standardized eLearning system. Many improved SCORM versions came up since then, with SCORM version 1.2 being the most widely accepted one and still in use.
To learn about the advanced version of SCORM, watch this video:

Why SCORM? What Role Does It Play in eLearning?
In a global education system, about 78% of associations utilize Learning Management System (LMS) already. So, this makes it important to ensure that the content can be understood and run on all LMSs. Yes, that's what led to the boom in this industry!
The ability of different LMSs to read, run, and report on course content is the key to where eLearning stands today.
SCORM standardizes content through certain key specifications that make it sharable everywhere.
Is that all? No!
To understand what SCORM is, one needs to learn about its benefits in an eLearning system.
Here are five of them:
1. Wide Accessibility
SCORM-compliant courses are accessible due to the fact that it is easily delivered and it runs even in remote locations on various SCORM-compliant Learning Management Systems or LMSs. As soon as your content is uploaded on the LMS, it gets live for all the e-learners to be accessed from any time, anywhere.
2. Easy Adaptability
SCORM allows enough flexibility to create a variety of content to cater to individual or organizational needs. There are several tools that make this possible as you can create the content the way you want.
---
Read More:- 3 eLearning Authoring Tools That Deserve Your Consideration
---
Example – You can even control the length of the course or the amount of time one spends on the course, page by page simply by enabling or disabling the 'Next' button.
You can also combine the course and assessment part to deliver a better user experience. You can do so by placing it right after the course content with the help of an eLearning authoring tool. Your learners won't be required to go away to a separate exam after completing the course.
3. Better Reusability
Reusability is something that is required everywhere, yes everywhere! From plastic to even content, reusability is something that is the most sought-after feature these days.
Though the SCORM-screened content can be run on various LMSs with the help of its tools, it can also be referred to for creating a new one. Not only this, you can even change the current one that is already live on your LMS!
4. Improved Engagement
Whichever be the platform unless the content is engaging enough, it is useless. Definitely, your eLearning content ought to be interesting and engaging for your audience, and do what it is intended for – learn!
---
Read More:- 5 Tips for Designing Effective Online Courses
---
Not every LMS comprises of tools for gamification of the content. If your LMS is one such, you can use SCORM tools to create your own gamified content, which is capable of engaging and be interactive for better learning.
5. Affordability
SCORM-compliant software offers affordable learner-centric solutions. With all its features, it helps increase efficiency by reducing the time and cost required in content creation and its sharing on SCORM-compliant LMS.
By integrating eLearning content with various LMSs, it leads to global compliance of all the learning materials available online, so that it can be shared or migrated from one system to another at a low cost.
Today, almost all high-end LMSs are made SCORM-compliant, which has played the most significant role in creating an ecosystem based on interoperability.
SCORM for Big Companies & Training Organizations
A huge number of companies rely upon SCORM learning system for training and so they use LMSs of various kinds. Things go hunky-dory when these LMSs are SCORM compliant.
The SCORM-certified training management platform manages eLearning requirements of these companies very well. The companies are not required to invest in content management systems and realize later that it cannot run on the LMS platform.
SCORM standards guide a Learning Management System how should the content be read and presented, how should assessments be made, and a lot more. That is why most of the eLearning authoring tools and online learning platforms are made SCORM-compliant nowadays.
SCORM vs Tin Can API
The enormous success and widespread acceptance of SCORM got a blow with the introduction of Tin Can API, the new form of standard guidelines that provide richer experiences.
---
Read More:- Beginners Guide To Tin Can API
---
But that does not mean that SCORM is under the sod. It actually can't, at least for now!
Tin Can API is definitely an advancement over SCORM, but it doesn't replace SCORM. In fact, it can easily work alongside SCORM for run-time tracking of the content.
There may be limited scope for SCORM but it is expected that advanced LMS users will follow SCORM for creating appealing content, which is both interactive and interesting for learners.
---
Read More:- The Instructional Designer's Guide to Tin Can API
---
More advanced tools are likely to be further introduced for better results.
Technology Shifts? What's Next?
Even the Tin Can couldn't replace SCORM, so it is not actually a technology shift.
Secondly, according to the most significant characteristic of Tin Can, it seems like this technologically is 'agnostic', being the source of more reliable and richer data and better tracking ability.
Also, the fact that it can be used in and out of an LMS, set either in a mobile phone or even in a videogame, there is at least some assurance about its reliability, though it will continue to evolve with time.
Do you want a free Training Software?
We have the #1 Online Training Software for employee training & assessment