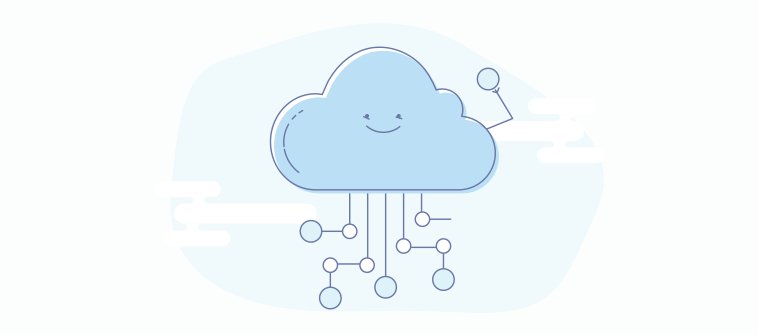 Human resources department is often viewed as a one-dimensional approach. But it is more than just focusing on talent management or keeping the employees aligned with the policies and goals of an organization. The responsibility of a human resources professional is complex and challenging.
Of late, there is a huge transformation in the way of employment, innovation, and entrepreneurship in the HR departments. Earlier, the HR professionals' responsibilities were limited to the administrative unit, which added small strategic value.
Times have changed and HR professionals today have acquired a new narrative. Work scenarios and people's ideas of how and what employers should look like have undergone a sea-change with new technological innovations.
The role of HR professionals is not bound to mere paperwork, but it now entails making sure that the company stays align with the goal of providing leaders the skills required for the success of the organization.
At present, there is a major challenge for employers and recruiters to build a competitive workforce. If you haven't started with the task of ensuring that your workforce learns the right skills, you may need to adjust quickly and do it right now.
The human resources of the future will likely focus a large part of their responsibilities on performance, employee retention, and productivity. The change is partly due to the arrival of new self-serve digital technology tools. To be more precise, the inception of technology has led HR professionals to take up more strategic roles.
If you're considering a job in the human resources field, it is important that you accept these changes and start acquiring the skills. Doing so will make your day-to-day responsibilities less challenging.
Dispelling the Common Myths, Here's What HR Professionals Really Do on Their Job:
1. Solving Problems
Human resources are often termed as the problem solver of an organization. The good, the bad and even the ugly – the human resources needs to handle them all. They are the ones who get you engaged for recognition programs, organizational parties, and a host of other activities. Well, they often get to deal with lawsuits, grievances, employee relation issues, and EEOC complaints as well.
2. Providing Advice to Management
Often people have a misconception that HRs are the ones who get an employee hired or fired. This is not true. The hiring and firing are done by the managers; HRs are just a medium through which delivery is being made. Their task is to protect the company's ethics and culture, advise the management on policies, and extenuate risks to the company.
3. Handling Assets
The greatest asset of an organization is the employees and the service it offers. Human resources are not something one can overlook thinking that it is merely about paperwork when employees join or leave an organization. HR professionals are responsible for recruiting employees, onboarding, payroll, retirement benefits, etc.
4. Managing Multiple Risks
The public often gets the wrong notion that HR always plays a part in influencing the organization. Everybody is wrong about that. The job of HR is to provide counseling while managing the risks of business leaders who are already informed about their decisions. HR's role is to become a part of the strategic partner to influence and help decision-making.
5. Re-Engineering Workplaces
The function under the HR responsibilities include administrative task but HR professionals also serve as strategic partners who are responsible for re-engineering the workplace. This is aimed at making it a better place that attracts and engages employees and makes talent development and management easier.
---
Read More:- HR Training Software: What Makes It a Wise Business Investment
---
6. Walking a Fine Line
It is said that HRs are always against the employees, but this is not true at all. Most of the employees are demotivated because of their past experiences. HRs are always at their best when it comes to advocating the interests of employees and protecting the business, both at the same time.
7. Facilitating Business Functions
Not many people in an organization understand how business functions. The Chief Human Resources Officer (CHRO) plays a major role in many organizations today. They are the ones who come up with a strategy, build work culture, business ties, sustain the growth of a company, and help shape the organization.
8. Building a Successful Environment
People generally feel that HR functions solely help foster compliance with industry laws and regulations for the organization. This is not true. Apart from this, they're also responsible for creating an environment that encourages employees to take the road to success.
Read More: 10 Best HR Training Courses
Changing Scenario of Human Resources Professionals
Digitization and innovations have brought drastic changes to the expectations of present-day organizations. Today's job market requires professionals who can bring changes and update their skills as per the requirement of the job market. Businesses need HRs who can play strategic roles and transition into newer job roles effortlessly.
Most of the traditional HRs are forward-looking to bigger and better opportunities in this domain. Having said that, most professionals from the human resources field are moving into talent management.
Won't it be great if you could attract your competitor's best employee for a few extra bucks? Well, it takes a lot of efforts to hire and retain a high-worth professional.
---
Read More:- Top Moodle Alternatives that You Need to Know About!
---
As the word itself suggests, talent management is all about managing the competency of an employee within an organization. Since most organizations require highly skilled professionals, HR candidates are becoming more competent by upgrading their skills through certifications.
So, if you're looking for a perfect work-life balance, it is crucial that you choose the best professional certifications.
Taking up an HR certification will help you settle down with great job opportunities and keep you in sync with the current industry trends.
Do you want a free Training Software?
We have the #1 Online Training Software for employee training & assessment