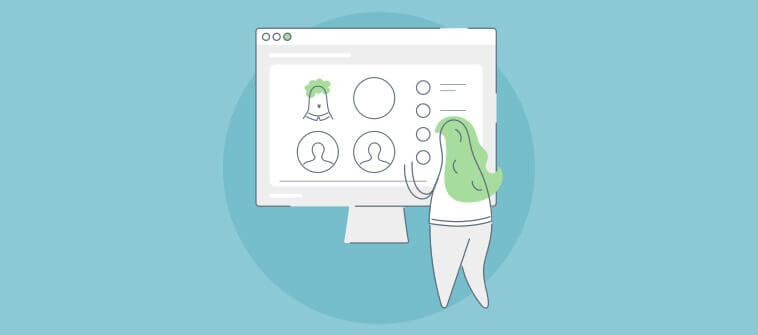 Companies in the elearning marketplace provide a diversity of services for users that include outsourcing, content development, authoring tools, learning portals and LMS vendors. Here, we will compare the services, costs and features of ProProfs Training Maker, Moodle and Blackboard Learn.
ProProfs is a SaaS cloud-based elearning platform that can deliver full enterprise platform services directly from the web. Moodle is an open source LMS that is a free software application that has the ability to customize the product source code. Blackboard Learn is a proprietary LMS that is provided to the customer as a stand-alone product like any other commercial software application. Let's compare the three.
Deployment & Installation Charge
With ProProfs there is no need to install software, no need to rewrite source code and the LMS is hosted in the cloud with full-service features. Unlike ProProfs Training Maker where there is no need for installation and therefore, no installation charge, Moodle is downloaded and installed on your local system and you would need technical experts to install it. Once installed you have free access to customize the source code and build your own Learning management system product. With Blackboard Learn you have to install it locally on your computer or server and the vendor may require fees to assist with the installation. ProProfs Training Maker reduces the need for the customer to be tech-savvy or to utilize IT support.
Watch This:

Data Backup, Safety & Security
You would not need IT backup support if you use ProProfs training software because the data is securely stored in the cloud and you wouldn't need to create any back up for your data. However, with Moodle, you would need an IT team to manage your data and keep it secure. For Blackboard Learn you would need to create your own data backup plan and IT would need to administer and manage its security.
Your IT team would also need to continuously monitor the security of your LMS if you have Moodle because the source code would be available to anyone. ProProfs Training Maker and its customers have an advantage here because it manages the security of its own platform. Now that we have discussed backing up data and security, let's discuss upgrading software, compatibility, and hardware requirements.
Upgrades
Upgrades usually free with ProProfs, but there may be a small fee to upgrade custom features. Another plus is that there is NO additional technical support needed from the customer. However, Moodle's upgrades and updates can be complex and will require an IT team to put the changes in place without harming previously customized features that have been developed. Not only does the Blackboard Learn require technical guidance from an IT team, but there is also typically an upgrade fee.
Compatibility & Hardware Requirements
Proprofs training software is compatible with multiple platforms and runs across all kinds of devices, whereas Moodle requires specific operating platforms. The Blackboard Learn differs with every type of software as it depends on the vendor. No hardware is required with Proprofs Training Maker, but with Moodle, hardware requirements vary according to the software. For the Blackboard Learn, you would need to involve your IT team in that it would need to be hosted on your company's data servers.
Third Party Integration
With Proprofs, third-party integration is inbuilt and comes with advanced video encoding and embedding facilities. Third-party integration may not be built into Moodle's package and would require IT professionals to program integration of third-party applications. With Blackboard, third-party integration depends upon the vendor.
Availability, User &Technical Support
ProProfs provides uninterrupted service to users and support is available by email, chat, and phone. However, users of Moodle and the Blackboard Learn are expected to provide backup plans and redundant systems in the event of loss of service. Moodle usually only provides user and technical support through user forums and discussion lists with no vendor support and Blackboard provide some user support through online help. Proprofs provides technical support with minimal work for users, except for possible customization features. For Blackboard Learn, some technical support may be packaged with your purchase but may require a yearly fee to keep support.
---
---
Pricing
The benefit to the consumer who prefers a set fee is that there is a monthly or annual service charge to use ProProfs training software. Although Moodle's software is free, in the long term you would pay more because you would have to hire technical experts to install, manage and upgrade it or utilize your own staff. A drawback to using the Blackboard Learn is the upfront license fee that typically comes with the annual renewal fees.
You can also download a comparison checklist of the different eLearning Software vendors.
Do you want a free Training Software?
We have the #1 Online Training Software for employee training & assessment