About
Medical Sales College provides world-class medical device education, producing employable graduates fit for rewarding careers. For more a decade, the college has helped thousands land their dream job in the medical device industry. Its programs provide students with clinical knowledge, consultative sales training, and career development opportunities resulting in over 95% job placement.
With a growing network of campuses across the U.S. and financing options, the college is helping more people enter the rewarding industry of medical device sales than ever before.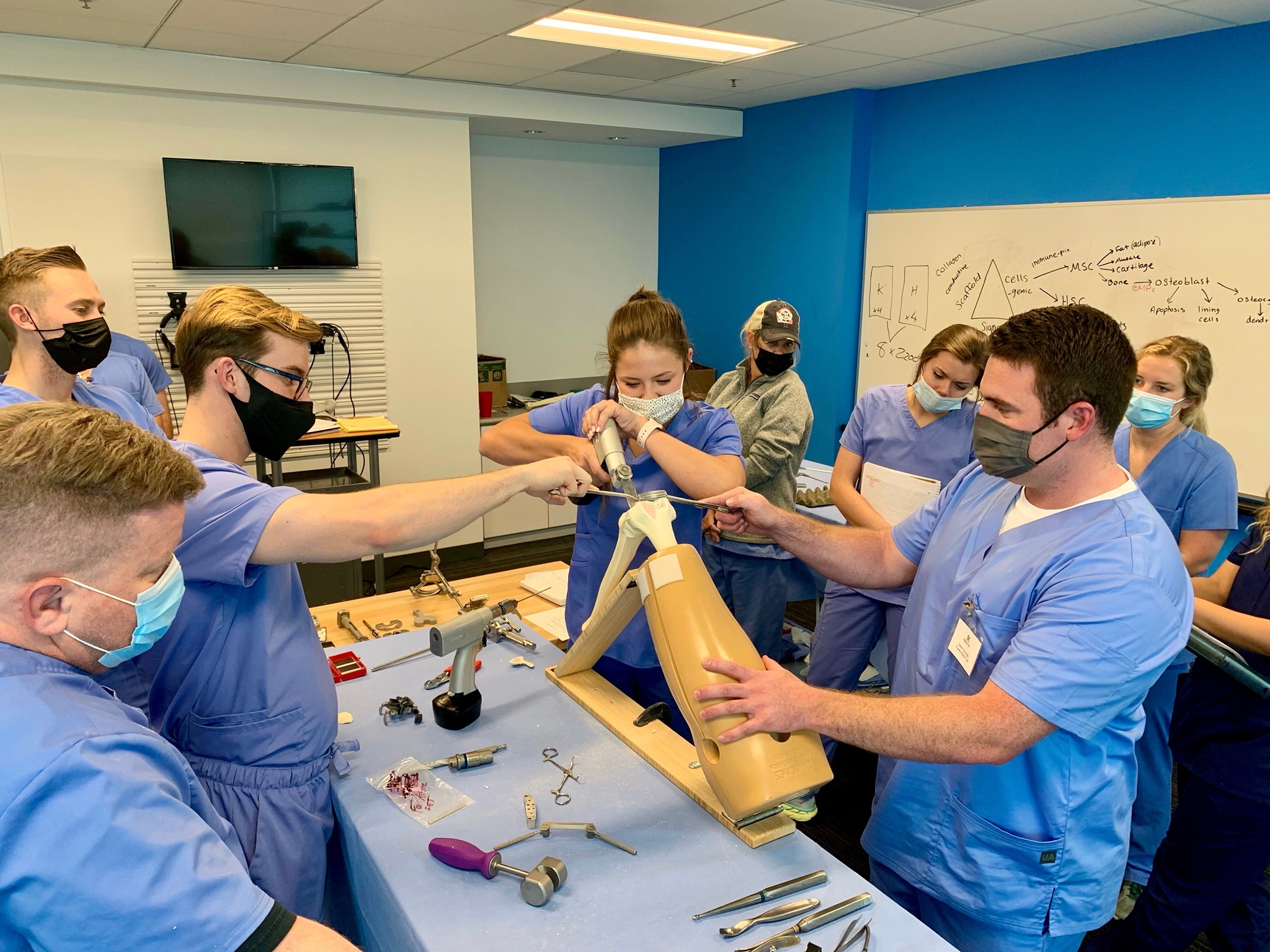 Problem
We went and are still going through growing pains, from 2 locations in Dec 2017 to 6 in a little over a year, and now 12 locations across the country. Not surprisingly, our resource costs increased exponentially as did our travel expenses since our training teams are spread all over the country, and we were printing 12-weeks worth of curriculum on paper for each student.
We needed a solution to ensure consistency in delivering curriculum and timely feedback back to our students as time became a big challenge.
Solution
We tested multiple LMS solutions and found ProProfs. We knew ProProfs would be the best partner to help us with our needs. Not only does it offer a training software, but we have access to a knowledge base, a collaboration tool, a robust test platform, surveys, and polls. We love the flashcard and brain games that adds some fun to the content we deliver.
One thing we were pleasantly surprised about was ProProfs' ability to customize feature suggestions, which we have utilized and have been very happy with the results.
Its feature, specifically the one that prevents students from navigating away from a test page, we use it with every test we give and it has made a world of difference for our training team.
Result
ProProfs has allowed us to hit our goals of maintaining consistency of instructional material across all campuses, and give our classes feedback easily. It has made a huge difference in our ability to organize our reference materials from multiple specialties in one class, and helped us cut all printing and shipping costs to zero so we can concentrate on the important things.
Most recently, it saved us from a potential disaster brought by the unforeseen changes in education following COVID-19. Had we not transitioned, we don't know what we would have done.
The team at ProProfs has been a pleasure to work with. We'd like to thank them for all the help, guidance, patience, and great attitude. They have been extremely accommodating even during the COVID-19 insanity.