Why Choose ProProfs?
ProProfs is a lean, clean, and incredibly easy LMS with a centralized and secure virtual classroom. No software download and installation. No coding. Shallow learning curve.
Simplicity, transparency, and reliability win ProProfs the trust of more than 15 million active users spread over 150+ countries.
ProProfs sets itself apart by its impeccable customer support. You can avail real human support 24×7 via email, live chat, and phone.
Interested in finding out more close alternatives to WizIQ? Here are five others for you:
1.

SAP Litmos LMS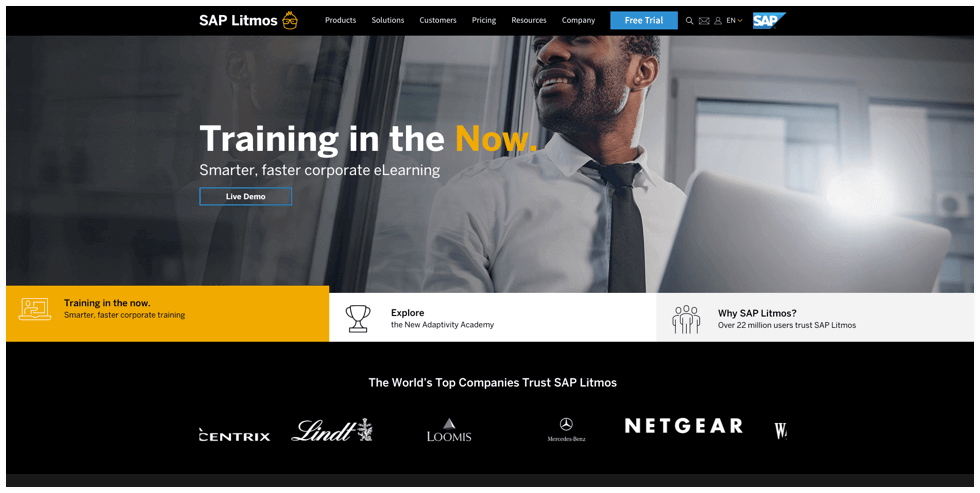 With more than 22 million users worldwide, SAP Litmos LMS is one of the best tools on the market to deliver online training in all business segments. It is designed to help implement rapid training. A robust course library and other essential functionalities make it one of the most recommended online teaching and learning tools.
Pricing:
Available on request.
2.

ezTalks Meetings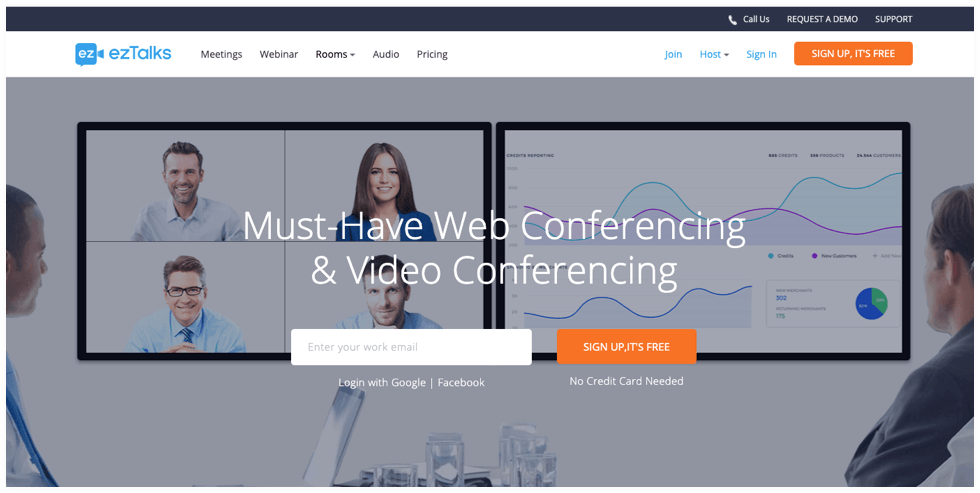 If you're looking for an advanced communication tool to stay connected with your employees, especially remote, ezTalks Meetings is just what you need. With HD audio and video conferencing, instant messaging, meeting rooms, file & screen sharing, and other in-demand features, it makes team collaboration seamlessly. Keep productivity high with this one-stop communication solution.
Pricing:
Starts at $10/month/host
3.

TalentLMS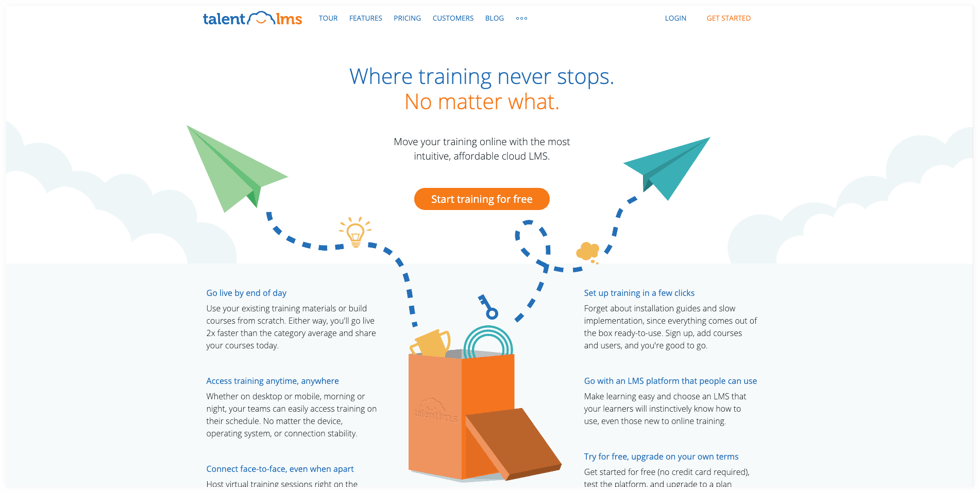 TalentLMS is a full-featured learning platform for small to medium businesses. It can help you supercharge training at every step. Intuitive by design, the LMS is easy to use, even by those who are entirely new to online learning. Automate repetitive admin tasks and start focusing on things that matter most to you.
Pricing:
$59/month. Up to 40 users.
4.

Blackboard Learn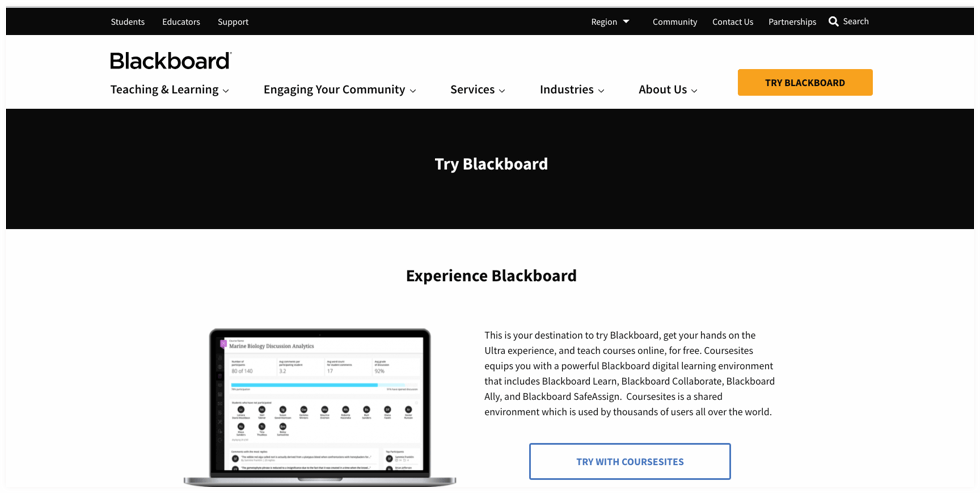 Like WizIQ, Blackboard Learn offers an LMS and a virtual learning environment. It is an easy and responsive tool designed to meet modern learning needs. You can take learning to mobile devices and facilitate learning on the go with its app. Never let your learners miss a session with this convenient digital classroom. K-12, higher education, businesses, and government rely on Blackboard to meet their L&D needs.
Pricing:
Available on contact.
5.

Velpic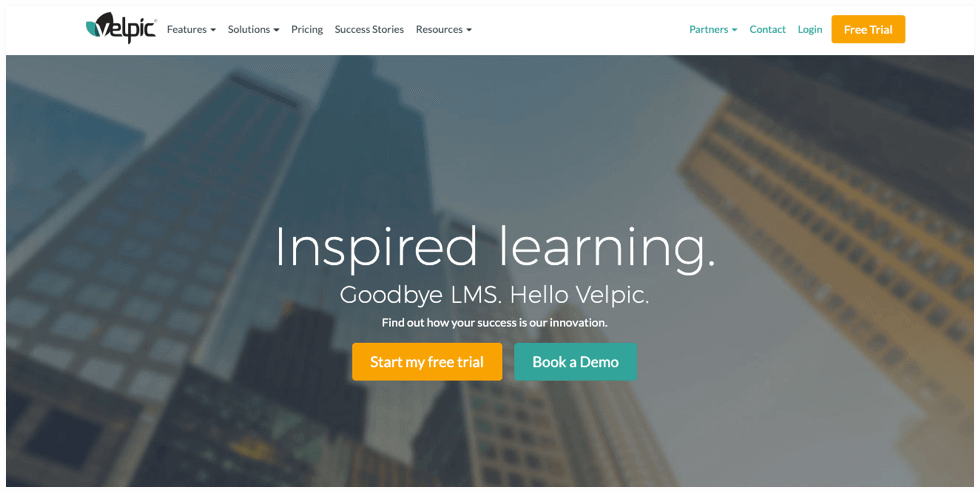 Velpic is all about inspired learning. This eLearning platform is user-friendly and can help you reduce training time by a huge margin. It keeps innovating and adds new features regularly so that you can grow your business continuously. In that sense, it can be a wise investment in online learning that reaps benefits, both immediate and long term.
Pricing:
$269/50 users/month
Conclusion
These are some of the top WizIQ virtual classroom alternatives. Each of them offers unique features for
online learning and training
. To find out which one can best fulfill your needs, go for a free trial or free plan with as many of them as possible.
In case you still feel unsure, simply call (855) 776-7763 (toll-free) and one of our customer support executives will assist you.
Do you want a free Training Software?
We have the #1 Online Training Software for employee training & assessment