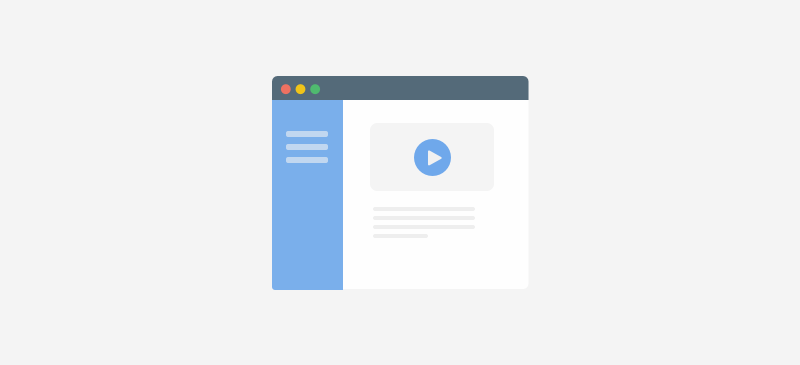 If your employee training is not delivering the desired results, the problem most likely lies in the training tools and methodology you utilize. In such a situation, it is necessary to identify whether you need to overhaul your current employee training program. You can bank on a Learning Management System (LMS) for an effective and sustainable outcome. It enables the delivery of online training and educative courses in an easy and hassle-free manner by providing all the necessary support to enterprises. But how do you know that the time is ripe for your organization to embrace such a software platform?
Here are six obvious indications that your business badly needs LMS software. Continue reading to find out:
1. Laborious Manual Tasks

Traditional training based on regular classroom settings require a lot of manual work in creating content, imparting the knowledge in classes, tracking the progress of each learner, and grading them. The entire training process is time-consuming and expensive. You can overcome all this by investing in an LMS, which saves your business time, energy, and costs by automating the entire process. You can customize different courses with settings and configurations before assigning them to different learners. You can also manage multiple instructor accounts from one central location. Say goodbye to detailed planning and management of employee training and take the unnecessary load off your training department.
2. Budgetary Constraints
Expenses related to employee training are always a major concern, especially for startups with limited budgets. Small enterprises in particular always struggle to keep business costs under control. Many of them often find that they don't get the expected results from investing in grooming their employees. If you are facing a similar situation, an LMS based on the cloud can help you. A Software-as-a-Service (SaaS) LMS is the most cost-effective way of addressing budget constraints in corporate training. By using it, you can eliminate the huge costs incurred on servers and storage devices. It facilitates delivery of high-quality learning experience for learners, while cutting down business costs.
---
Read More: 5 Signs Your Learning Management System Needs an Upgrade
---
3. Ineffective Content Management
The quality of training material is closely related to the effective delivery of online learning courses. The content should be consistent, reliable and authoritative. They need to be evaluated and updated periodically so that learners stay updated with industry requirements and trends. If your training department is struggling update content or is unable to provide the right course content, it is high time to switch to an LMS software tool, because it is a question of providing effective training to employees for a positive learning & development process.
Interesting Read: Best Docebo Alternative
4. Difficulty with Remote Training
Large companies own offices and production centers across the globe. A common challenge they face is the herculean task of training hundreds and sometimes thousands of employees in remote locations. They need to ensure that every participant in the training program is able to access the training courses anytime, anywhere. Add to that, there is a need to make the courses available on all kinds of devices. In such a situation, an LMS serves as a useful tool for remote training. It makes various kinds of training programs available to different users in different geographies at the same time, while allowing instructors to monitor training and performance.
5. Lack of Tracking & Reporting System
No corporate training is complete without a comprehensive report that gives insights into the progress of employee learning and the achievement of performance goals. An LMS software allows easy tracking of employee engagement and training results. If you find that you lack a robust tracking & reporting system, a learning management system is what you need. Be it compliance training for employees or identification of different problems areas of learners, you can leverage actionable user reports and analytics using an LMS software.
---
Read More: How to Choose the Best LMS Software: A Checklist
---
6. Absence of Knowledge Base
The need for training and assessing employees scales up with business growth. If you find that your organization does not have a centralized database for that purpose, then you need to adopt an LMS software tool. Using it, you can store all your learning-related resources in one secure place and learners can access them whenever they want. Scattered training data runs the risk of being unused or even lost, but an LMS can help you not only consolidate such data, but also make your learning process more engaging, thereby promoting better knowledge retention. This ultimately bridges any existing knowledge gaps and saves enterprises from incurring unwanted costs from using unproductive tools for employee training.
Watch this video to learn how to build a self-service repository of knowledge for your learners.
Wrap Up
An LMS software forms the backbone for effective training and assessment of employees. Using it, you can organize learners into groups, create course bundles, train multiple teams, and get insightful reports on their learning paths. So, whether you are looking for meaningful interaction with learners, accessibility on multiple devices, or ease of grading, such a simple but comprehensive tool can help you.
Do you want a free Training Software?
We have the #1 Online Training Software for employee training & assessment