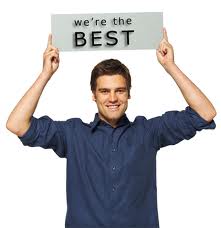 You know your content, you have an outline, you have gathered some materials, and you are ready to design your elearning course. Or perhaps your company is ready to put it's training sessions online. But what software will you use? With so many authoring tools and
learning management systems
available, how do you know which one is the best
elearning software
for you?
To make your work easy, here are several standard features that you should look for to get the best elearning software for your company. Why settle for anything less?
Watch: How to Choose the Best LMS Software for Employee Training
Usability. How easy is it for students, instructors, and administrators to use? This is the big one. A frustrating interface, or one that requires a lot of training upfront, will discourage people from creating or taking a course.
Affordability. How is the software priced? Are there any hidden fees? In the past, elearning software was too expensive for individual users or even small companies to consider. Today, there are many providers, each offering different payment options. Look for limits on the number of users and the ability to reuse content without paying additional fees.
Maintainability. How easy is it to add and delete users, add and reuse content, and archive records? The software and the content should be easy to maintain.
Accessibility. Does the software need to be downloaded? Does it run only on certain browsers or require any special programs? Look for software that is accessible across various platforms. Elearning is supposed to break down technological barriers, not put them up.
Compatibility. Does it take different file formats? Multimedia content? The best elearning software is flexible in terms of file formats and can easily incorporate documents, audio, video, and interactive components.
---
Read More:- 5 Tips for Designing Effective Online Courses
---
Watch This Video to know What is eLearning and How Can It Help You?

Now here are some features you might not have considered, but which can determine difference between a good and the best elearning software package.
Modularity. The very best elearning software should always support solid pedagogical practice! According to instructional design best practices, content should be divided into short learning objects. Modularity is not only best for the learner, but also it makes content much easier to manipulate. Elearning software that supports modularity makes it easier to reuse, reorganize, and remix learning objects depending on your needs.
Social media compatibility. Can users communicate with each other in different ways? Web 2.0 is having a major influence over everything in our lives, including how we learn. Choose software that can incorporate blog posts, Twitter feeds, and other social media tools. This will give you ultimate flexibility down the road.
Mobile compatibility. Can users access the course through mobile devices? Just as social media is the learning trend of today, mobile learning is the trend of tomorrow. Even now, more than 20% of learners access their courses using mobile devices. The best Elearning software should be an independent platform, which is compatible with the major mobile devices, including smartphones and tablets.
Customizability. What will the course look like when users log in? Will it have the software's logo and design or can you customize it for your own brand? Choose an elearning software that allows you to customize the appearance of the learning materials.
Certification. Does the software support issuing certificates for course completion? Look for software with templates and other options to make issuing certificates seamless.
Content repository. Where can you find supplementary content elements? Choose a software provider that also offers quizzes, study guides, and other tools on a variety of topics. This not only saves search time, but these elements can be easily integrated into your course design.
Selling your content. If the software has a content repository, can you post items to sell? You've worked hard to develop an excellent course and you want to make it available for others to use. Look for software that also allows you to post your content online in a searchable marketplace.
Ultimately, the elearning software you choose must meet your needs both today and down the road. ProProfs elearning software is a powerful, flexible, full-service elearning package that supports all of the features on this list and many more.
Do you want a free Training Software?
We have the #1 Online Training Software for employee training & assessment