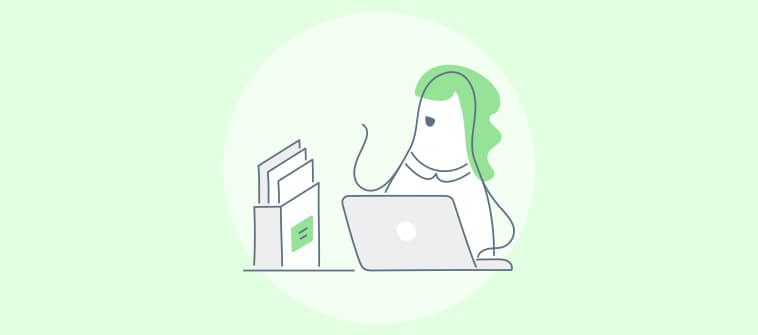 Recent global events have affected how organizations perceive their corporate training initiatives. People are starting to realize how important eLearning tools are in upskilling and reskilling the modern workforce.
But with various trends and fads flooding the corporate training landscape today, L&D leaders and HR professionals can't help but get lost; thus, these "noise" make it hard for them to pick out the essential information.
Still, don't worry! You can cut through the noise by using content curation in your eLearning. According to Christopher Pappas, there are three O's that must be followed for the best results in content curation: "Organize curated content, Omit irrelevant ideas, Optimize content to enhance the real-world value."
Here are the whys and hows to get it done:
Benefits of Content Curation in Workplace Learning
1. Content Curation Saves Time
Both executives and employees are on the same page when it comes to saving time. Time is considered a valuable corporate asset especially in today's modern workplace.
In fact, time is still the number one challenge in workplace learning today, according to the LinkedIn Workplace Learning Report.
More so, according to Ann Schulte, Chief Learning Officer at Procter & Gamble (P&G). She believes that the 'fastest learner wins' and that's why P&G continues to focus on immediate business context and prioritizes individual needs of its employees by curating learning content that is relevant and can be immediately applied to work.
And this is how content curation saves time — by providing your learners with contextualized learning content that they can easily use in their work, real-time and on-demand.
2. It Helps Learners Understand eLearning Courses Easily
What is eLearning and How Can It Help You?

Providing learners with online learning courses that flow easily allows them to determine what type of information will be presented next.
Curated content lets learners jump from one topic to another depending on their current interests and needs. This way, learners aren't only limited to a few topics as they can explore a wide array of content available in your learning management system (LMS) or learning experience platform (LXP).
More so, some training solutions providers assign their learners with certain training pathways that are tailored based on the industries where their learners belong to. These learning paths compose of curated content that makes it easier for the learner to grasp complex concepts more easily and quickly.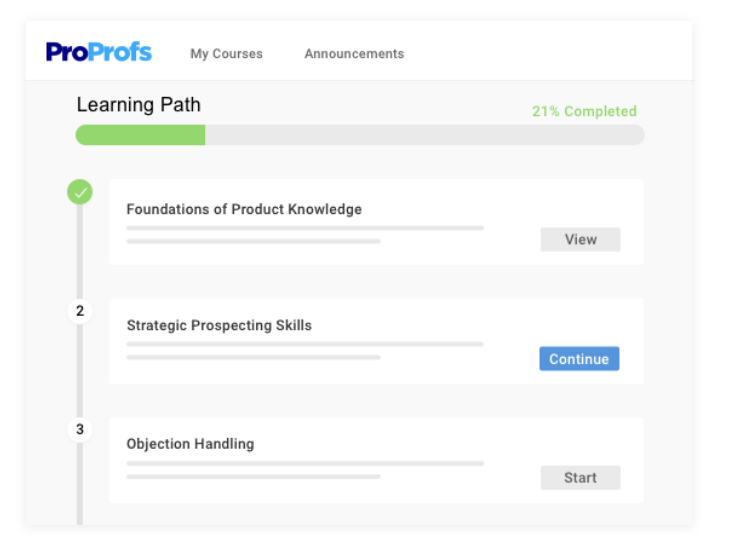 3. Curating Content Increases Relevance
By providing learners with curated content and assigning training paths, you make eLearning more relevant than ever. This way, you relate the learning content to their functions at work and of course, their business or industry.
One great thing about content curation is that it keeps the learning materials contextualized, which is important in increasing the relevance of your L&D programs.
Some questions your content curation efforts should address are:
What information is relevant to my learners?

How will it help them achieve their learning goals?
In what ways will it help them achieve business goals?

How should the content be strategically organized and delivered to promote higher quality and relevance?
4. It Keeps eLearning Content Updated
Strategic content curation always takes into account the relevance, credibility, and recentness of the learning materials.
More importantly, this method is more efficient than creating learning content from scratch. One great thing is that content curation gives you the chance to harness the knowledge of your organization's subject matter experts (SMEs). This way, learning content can easily be updated, checked, and validated.
Curating content for eLearning will help you assure your learners that everything they see in their LMS/LXP is current, well-researched, and relevant.
---
Read More:- 5 Tips for Designing Effective Online Courses
---
5. It Improves Comprehension
Through content curation, you'll be able to give your learners a complete picture of various topics at hand.
The thing is that eLearning courses that tend to skip huge pieces of content can confuse your learners and leave them with unanswered questions. This may result in your employees thinking that workplace learning isn't worth a shot since it isn't planned and executed well.
With content curation, you can give them eLearning content that covers a wide array of perspectives and topics they need for them to understand their lessons better.
For example, salespeople can appreciate business communication training better if they can see that once they go to their learning systems, they can spend less time studying while getting the most important information they need.
This can be made possible by strategically curating content that delivers learning resources logically through either aggregation (compilation based on themes, topics, and subtopics) or chronology (arranging information in a timeline).
---
Read More:- Best eLearning Authoring Tools
---
How Can You Curate Content in Corporate eLearning?
While content curation seems a daunting task for L&D and HR professionals across organizations globally, you shouldn't worry. Here are simple and actionable best practices you should adopt:
1. Determine Focus Areas and Suitable Content
When you're designing an eLearning course, make sure that topics are well-organized and aggregated logically.
The eLearning Industry claims that knowing the needs of your learners is the first step to effectively mastering the art of content curation. After this, you have to:
Filter the most relevant information.

Seek reliable sources of learning materials.

Determine the best content curation strategy.

Aggregation

is curating content about one topic in a single location.

Chronology

puts information in a timeline format.

Make content accessible.

Annotate and write your insights and comments.

Curate. (

Content curation is always a cycle

).
With the fast-paced business environment, it's a requisite for online learning programs to present lessons as nugget-sized pieces of information that will help professionals to absorb them better.
For example, learners who are marketing professionals are concerned about the latest techniques in content and social media marketing. With this, through your LMS, you can aggregate articles, short video clips, and PDFs that talk about these topics.
This way, your organization's LMS/LXP serves as a hub for consolidated learning materials your learners can easily access in their own points of need.
2. Review & Filter Data to Identify Relevant Content For Your Learners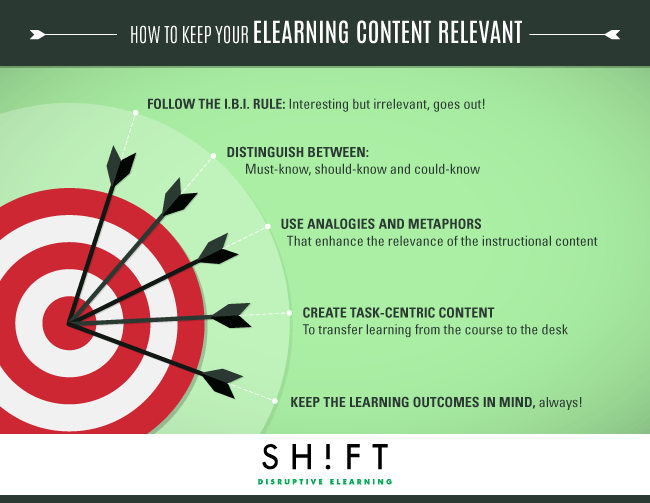 (Source:elearninginfographics)
Based on a research by the Training Industry Inc., almost 35% of surveyed participants think that content relevancy is a great challenge for their own organizations.
And content curation is a great way to remedy this dilemma.
Anders Pink Blog offered some ways to effectively filter out data you can get and integrate them into eLearning. Here are some of these techniques:
Filter information and relevant sites by keywords.

Filter expert opinions on news, features, social media, etc.

Use RSS feeds and keywords.

Add a human curation filter.
3. Provide Employees with Content for Self-Directed Learning
The key here is offering learners with rich learning content for them to consume either through self-paced learning or by giving them training paths based on their immediate goals and needs.
As an example, if you want to train your learners how to handle meetings with their Chinese counterparts, provide them with modules on handling business meetings, considering the culture and the business etiquette of the Chinese people. This can be presented in the form of customized learning pathways.
According to Shift eLearning, these learning pathways help learners see where they have come from and where their training path is expected to go; thus, these empower learners and give them a way to track progress side-by-side with their learning objectives.
The rationale behind self-directed learning is based on one of the principles of andragogy that claims that adults want to control what, when, and how they learn while also getting involved in how training is planned, delivered, and executed.
This is why it's important that you ask for your learners' feedback when creating training paths for them.
---
Read More:- 5 Benefits of Responsive eLearning Courses
---
4. Seek Help From Subject Matter Experts (SMEs)
Most of the time, it's best to outsource the learning content for your L&D programs and let SMEs do what they know best. Harness their knowledge to check whether or not your current pool of learning materials are well-structured and appropriate for your learners.
For example, you can invite your SMEs to speak for your organization's webinars and let your employees learn from them. If one of your employees is knowledgeable in basic programming, maybe you can invite her/him to conduct a mini-lecture for your pool of learners.
Also, don't forget to record your webinars for your learners' and other employees' future reference.
Aside from this, SMEs can also help in the creation and improvement of your current eLearning modules and materials. You can consult them and let them add their own commentaries that will further add context and relevance to these training programs.
The bottom line is that SMEs are also huge parts of the content curation process as they're also involved in making sure that learning content is reliable and relevant.
5. Evaluate & Assess Content Curation Strategy
Do this by getting feedback from your stakeholders, especially the learners themselves. You can also review usage patterns and improve your training approach based on your evaluation.
Here are some examples you can include in your content curation strategy for workplace learning:
Industry news and updates:

It's essential that learners are updated with the latest news and issues in their respective industries. Partnering with a learning solutions provider, you can curate the most relevant content that your employees can skim through like recent news for them to get an idea of what's currently happening in the industry.
Trends and data from research:

Curated content helps your employees see data and statistics in a more engaging manner. You should highlight major findings and interesting results from researches and studies.
Tips, tricks, and best practices:

These are offered in bite-sized form and are helpful in educating learners in real-time. Tips, tricks, and best practices should be digestible enough that your learners can consume them and learn in the flow of work.
Supplementary online courses and programs:

You can also compile online courses and programs you can recommend to your learners. These courses can supplement your eLearning.
Training paths:

Provide your learners with a guide to follow to finish their online courses and find the logical sequencing of each lesson.
---
Interesting Read:- Best Docebo Alternatives that You Need to Know About!
---
Are You Ready For Content Curation?
As more organizations are getting optimistic in using eLearning to deploy corporate training, it's your time to leverage the power of content curation to guide your employees' learning while giving them the liberty to learn at their own pace. Relevance and engagement are the key points that content curation mainly addresses.
Do you want a free Training Software?
We have the #1 Online Training Software for employee training & assessment