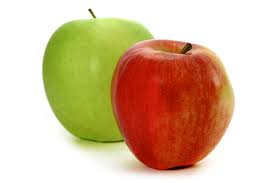 Let's face the facts; the world of
employee training and development
is evolving rapidly. The tools that are available for meeting the training needs of our workforce are becoming more complex. At the same time, the lines between these different
training tools
are blurring. In order to understand the best way to use what's available, we need to get a clear picture of their capabilities and design.
Let's take for example, the similar sounding Learning Management System (LMS) and Learning Content Management System (LCMS). On the surface, these could be two names for the same training tool. But in fact, they have very different applications. Let's take a closer look at the differences and similarities between these two terms.
LMS
An LMS provides the platform for managing the learning experience of an employee as they interact with e-learning content. The LMS provides access to content that has already been created put into the right format for the platform. It can handle things like registering users, tracking their progress and providing the results of a training course.
Watch: How to Design Online Training Courses with Effortless Setup

Most LMS platforms are closely tied to the HR function of the company. A database that is maintained by HR, tracks who is in need of training and what they are eligible to take. Recently companies have been referring to this function as Human Capital Management. So, an LMS is a platform for managing people performance. Here is a beginners guide to What is an LMS?
---
Read More: Best Learning Management Systems (LMS)
---
LCMS
An LCMS on the other hand, is a platform for managing the creation and development of content in the learning environment. The primary focus of an LCMS is on curriculum management, rather than on the experience of the individual learners. It is designed to give developers the tools necessary to create new training material.
Most LCMS platforms have a few things in common. They are typically a multi-user type of environment, allowing more than one developer to interact with the material. They will usually have a learning object repository where the components and structure of the courses are kept. And they also will typically have the ability to import content that was created in different formats. So, where an LMS manages learners, an LCMS manages content.
---
Read More:- Top Moodle Alternatives that You Need to Know About!
---
Bringing it all Together
As you can probably begin to see, these two systems must work in conjunction with each other, even though they have different functions. But what if the two were actually merged, creating a single environment where the needs of the learners were balanced with the right tools for the developers? Some innovative product designers have done just that.
ProProfs has developed a cloud-based LMS, where learners can easily access training courses, online quizzes and other learning materials from any device. The same tool also has all of the features of an LCMS, allowing developers of course materials to design and manage their training lessons. Built-in tools allow for the accurate conversion of PDFs and Office documents to HTML5, for consumption by the learners.
With features that combine the best of cloud-based LMS and a fully functional LCMS, this is a product worth looking into. Stop wasting money on two separate systems, and see for yourself how effective a combined platform can be.
Do you want a free Training Software?
We have the #1 Online Training Software for employee training & assessment