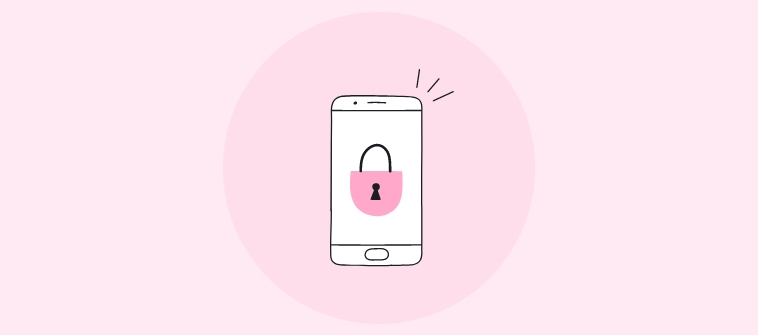 Many employers still don't take data security training for employees seriously.

The consequences are dangerous.
According to IBM's Cost of a Data Breach Report 2021:
Data breach cost was $4.24 million in 2021, the highest average cost in 17 years

Compromised credentials made up 20% of the total breaches

The average cost of breaches was 1.07 million higher, where remote work was a factor
Data is as secure as the people who have access to it, be it an IT team or regular employees.
That's why you need cyber security awareness training for employees to educate them on preventing data from loss, theft, modification, and destruction.
In this post, you'll learn what data security training is, why it is important for employees, the consequences of data breaches, and how to create a data security training program to help you create a robust training program.
Watch: What Is Security Awareness Training for Employees? | Course Introduction

What is Data Security Training?
Data security training is training that educates employees on how to keep data safe and secure from unauthorized access, theft, and loss. The training tackles the data security issue from two perspectives – accidental or human error and deliberate attempt, and it covers both online and offline data.
It trains employees on the best practices of maintaining data security as a part of their official responsibilities.
Data security training should not be confused with cybersecurity training. Cybersecurity is a broader term, and it denotes the protection of data, devices, systems, networks, and programs from being stolen or compromised.
Data security, on the other hand, is exclusively about protecting data from unauthorized access and corruption.

Why Do Employees Need Data Security Training?
60% of data breaches arise from insider threats, which include current employees, former employers, partners, and contractors. These are individuals who have legitimate access to a company's critical data.
The threats may be due to an intentional attempt to steal private data for nefarious purposes or as an act of retribution or payback.
They can also be due to the acts of unsuspecting employees divulging or leaking data to hackers after clicking on a link or other human errors.
It is not just the IT department that is responsible for maintaining data security. All other employees and stakeholders are also on the radar.
Data breaches can occur in the blink of an eye and bring irreparable damage to businesses.

This reinforces the importance of company-wide data security training for employees.
Training can provide them with the knowledge and skills to detect, report, and resolve threats before any real damage is done.
Which Employees Should You Train?

Data security training for employees should be given to everyone working within an organization. They include IT, the general workforce, and HR.
As a part of their routine duties, the IT departments have access to administrative data for day-to-day operations. It can be related to installing and maintaining computer networks, running business websites, providing technical support, or programming. They also have a say in IT governance.
Similarly, employees generally enjoy access to sensitive information such as customer data. What's alarming is that almost half of them have access to more data than they need to perform their duties.
The HR department also has access to all kinds of employee data as a part of its recruitment drives. Any data breaches from the HR side may help criminals strike gold. They often access employee information from HR to engage in financial frauds.
All this necessitates data security training for these employees so that you never leave your data privacy to chance.
What Are the Consequences of Data Breaches?

There are five damages that a data breach can do to businesses. These can adversely affect a business, both short and long term.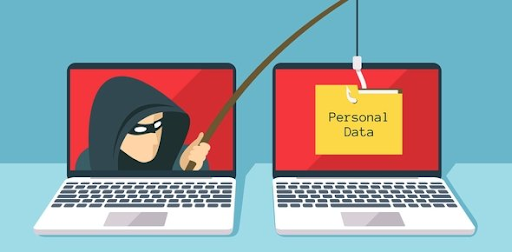 This is an obvious and direct result of a data breach. It may lead to data corruption, theft, or deletion. The data could include the name, email address, and biometric data of a victim.
Criminals can steal intellectual property such as trade secrets and copyrights. They can also use data breaches to gain access to the financial information of a person or entity. This means laying bare all private data that a business otherwise protects at all costs.

A disruption in business operations is another unwanted result following a data breach. Businesses will be busy investigating how and why the breach occurred, which data was accessed, and who are the people behind it. This naturally throws a business out of gear.
While big organizations with manpower and other resources may bounce back quickly after a data breach, small and medium enterprises may take longer to recover.
As per survey data from 2021, the average length of interruption after breaches like ransomware attacks in the United States was 22 days.
And now consider this –
According to an ITIC study, the average cost of downtime since 2016 that lasts 1 hour has risen by 30%. More than 30% of companies spent $1 to 5 million on a 1-hour downtime.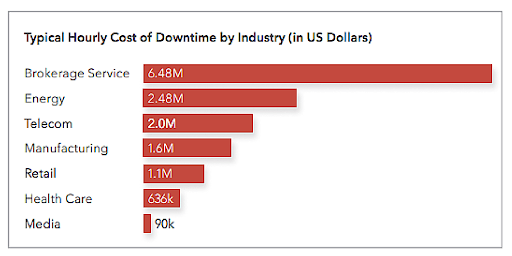 (Source)
Sounds costly, doesn't it?
In the U.S., business organizations are legally bound by various data protection laws and regulations to prove that they have taken all the necessary steps to protect personal and sensitive data from breaches. In the case of a data compromise, affected individuals can take the legal route to claim compensation.
For example, in 2017, a data breach by credit reporting company Equifax affected more than 145 million customers worldwide. The breach exposed the names, dates of birth, addresses, and social security numbers of the customers. The company had to pay over $700 million in compensation to settle the class-action lawsuit.
In 2020, there were at least 560 ransomware attacks on medical facilities in the U.S. In such cases, the cybercriminals would lock the computer systems of the affected organizations and force them to pay up the ransom in return for unlocking them. This can subject the victims to unexpected financial expenses.
Apart from this, they may incur costs on compensations, breach investigations, legal fees, and investment in security measures. The costs may run into millions of dollars in some cases. For example, Vodafone Italia was fined $14.5 million in November 2020 for alleged GDPR violations.
Data security lapses can have a devastating effect on a company's reputation as well. Loss of customer trust is the main casualty. Customers won't hesitate to take their business elsewhere where they feel more secure.
Through word of mouth and powerful social media, reports of a data breach can make headlines in minutes.
A side effect of this is a fall in a company's stock market share prices. After a data breach, the share prices fall 7.27% on average.

Legal Incentives for Data Security Training for Employees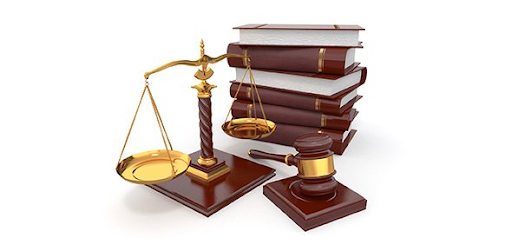 We can look at the legal incentives for information security training for employees from two angles.
First, in his 2022 budget proposal, U.S. President Joe Biden increased the spend on IT modernization and defensive cybersecurity to $6 trillion. This was up 36% from the number in 2021.
This financial commitment came as an incentive to companies to play their part in improving their business data security and, in turn, the nation's cybersecurity through security awareness training programs.
Along with this, safe harbor laws in some U.S. states serve as an incentive for companies to get a legal defense in the event of a data breach.
For example, Ohio and Utah offer the benefits of such legal incentives to businesses that proactively implement data protection training programs.
However, it may be noted that this protection will not apply if there is evidence that a company had ignored or failed to take appropriate action against the warning signs of a breach.
Watch: How to Spot & Respond to Phishing Attempts
How to Create Data Security Training
Like any corporate training program, data privacy training for employees follows certain logical steps to make the effort meaningful and effective. Here are some of the things you can do to conduct formal data security training for employees.
Conduct a Vulnerability Assessment
A thorough data vulnerability analysis should precede everything else. This will give you an idea of how strong or weak the data security system in your organization is. For this, you need to understand your complete IT infrastructure, where your sensitive data is stored, and who has access to them.
Such a study will reveal security loopholes and hidden dangers that can make your employees and company vulnerable. Based on the assessment results, you can think of solutions to mitigate the risks.
Define Your Training Goals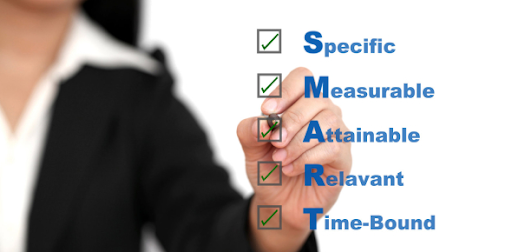 For your data security training to proceed and conclude well, you need to set and achieve SMART goals. These are Specific, Measurable, Achievable, Realistic, and Time-bound goals.
The vulnerability assessment can be your definitive guide to setting and achieving your specific training objectives and goals. Depending on your vulnerability level, you can decide how extensive your data security training for employees needs to be.
The topic can be as simple as password and authentication or more advanced such as social engineering and remote work security.
Use the Right Training Courses
Choosing the right data protection and security awareness training courses is essential to ensure that participants learn the right thing, the right way. There are many online courses designed by industry experts, customizable, and self-paced. Some of these resources are ready to use and so you can deploy them quickly and train your employees any time you want.
Some of these courses include:

real-life scenarios

case studies

handouts

worksheets

final assessments (quizzes)

chapter feedback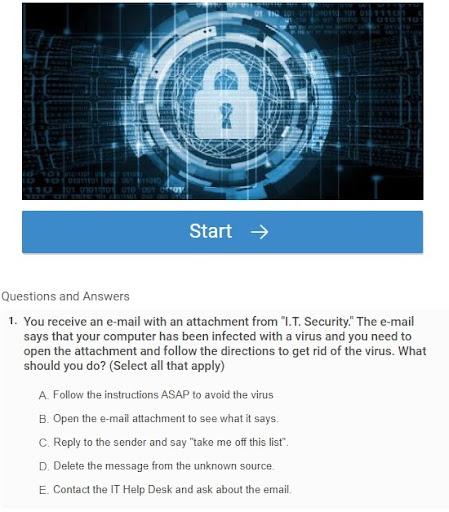 View More IT Security Assessments
Make sure the courses you choose support multimedia so that you can cater to different learning styles. The idea is to select a course that is professionally designed, comprehensive, up-to-date, and engaging.
Watch: How to Build the Best Corporate Finance Training Program
View Security Awareness Training Course
Choose the Best Training Software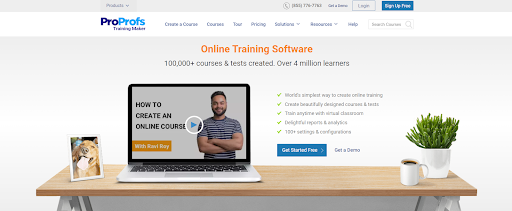 After you get the training course part sorted out, your next stop should be to look at the right platform to distribute and track your training courses. An intuitive learning management system or LMS can be a great choice. Most of these systems come with an authoring tool, a course library, virtual classroom, and reporting.
So, the best LMS software can be your all-in-one solution for data security training. You can easily create and share data security training courses with your audience and ensure training compliance through real-time tracking and reports. Similarly, you can deploy quizzes to assess knowledge retention and gaps.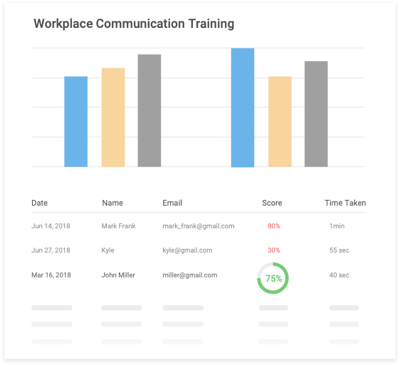 The only thing you should insist on is the tool you choose is user-friendly, customizable, reasonably priced, and offers awesome support.

Watch: How to Create Employee Training Courses Online
Evaluate Training Effectiveness
Now we've come to another key phase of the cyber security training for employees. After following through with the training till the end, it's time to follow up with an assessment of its effectiveness. You need to check the engagement level of the training and course completion rate.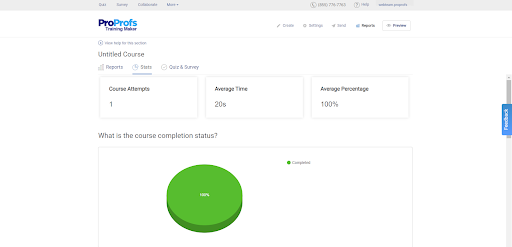 More importantly, if you are using incident management software, you need to evaluate how your employees identify, investigate, and resolve security-related issues with those tools.
Just ticking the boxes that the training has been conducted is not enough. The training should bring a cultural shift in your organization regarding security awareness and remedial actions. Top management buy-in is a must to foster a culture of security.

Provide the Best Data Security Training to Employees

Data breaches throw numerous liabilities to companies, but employees can keep workplace data safe from all malicious elements with the right data security training for employees. This is because cybersecurity training for companies creates security awareness among employees and educates them on the best practices for data protection.
To get the best results from the training, you first need to take stock of your organization's vulnerability, set smart goals, deploy the best online employee compliance training software and courses, and assess training effectiveness.
If you follow these practical steps, you'll finally have a trained workforce which keeps itself and others, including your organization, safe.

Do you want a free Training Software?
We have the #1 Online Training Software for employee training & assessment