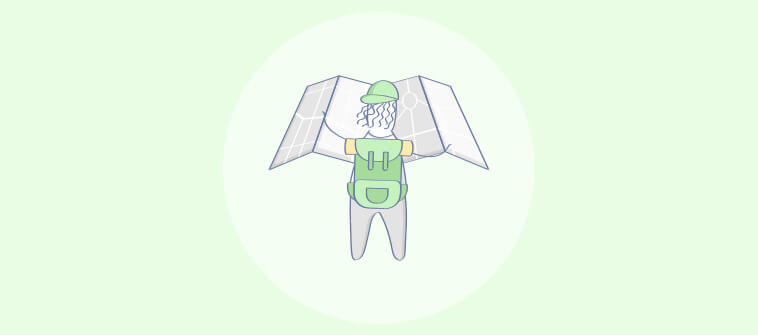 Only 12% of employees agree that their organization does a great job of training new hires.
Organizations with an effective onboarding process achieve 50% greater productivity from new employees.
By 2030, there will be a global human talent shortage to the tune of over 85 million people, which is roughly equivalent to Germany's population.
Where does this lead us to?
Obviously, more standardized new employee training plans that prepare new hires not only for the present but future workplace skills as well.
This is what you're going to find out in this post, everything related to a new hire training program. This will help you set your employees up for success at the start of their professional journey with you.
Let's begin by understanding what such a program entails and how it helps you.
What Is New Employee Training?
New employee training is training intended for new hires. It is another name for onboarding or new employee orientation training.
During such training, the new hires are familiarized with everything from company structure, culture, policies, and mission to their new roles, the tools they will be using, and the people they will be working with.
The main objective of new hire training is to bring them up to speed and fully prepare them for their job roles and responsibilities so that they become productive members of an organization.
Watch: What Is Employee Training?
Why New Hire Training?
Up to 20% of all new hires quit within the first 45 days of joining an organization.
Among the reasons for this state of affairs is no clarity about their professional roles and the absence of opportunities for self-development.
A common mistake even among the most successful companies is bypassing a formal new employee training program. They assume that the employees will learn on their own as they begin working in their new roles. This is only partially true.
While new employees will gradually learn on the job, formal training is necessary as it is known to keep employees motivated and increase retention.
Irrespective of the industry, new hire training brings the following benefits:
Morale boost
Increased efficiency & productivity
Fewer workplace errors & accidents
Less requirement for constant supervision
More eligible for promotions
How to Train New Employees Effectively
To ensure that there is real learning, you need to make your training as effective as possible. For this, you should start them off on the right foot and keep learners engaged till the end. In other words, you should never miss any of the vital elements that make up every successful training.
The following new employee training checklist can assist you in this task.
1. Welcome New Hires
First of all, give your new employees a warm and memorable welcome. Distribute a well-designed welcome packet. You may include in it a welcome email in addition to the regular documents such as the company directory, employee handbook, compensation & benefits information, onboarding forms, and HR paperwork.
This will make them feel special on their first day. A welcome card, a gift, and a team lunch are enough to show that you're happy to have them onboard.
These gestures will create a good first impression and motivate them to look forward to and stick with their training.
2. Conduct a Training Needs Analysis
Once you happily welcome your new hires, it is time to get down to real business.
To ensure that you invest your time and effort in the right way and deliver the right training to the right person, you should perform a training needs analysis. This will show you the skills gap, if any, in your new hires and tell you what kind of training they require.
You should also bring your business goals into the equation so that you can align your new hire training with them.
3. Identify the Best Method of Training
Generally, the training method a business chooses for new employee training should be based on the type of training, the number of participants, type of audience, learners' preference, and so on.
For a small team located in one place, traditional, in-person training will work fine. But when you've distributed teams in multiple locations with different schedules, an online version will suit their needs best.
Also, since different learners learn differently, it will help you if you use a method that supports all formats of learning – visual, auditory, and kinesthetic.
4. Put Together the Right Content
The right content helps you present all the necessary information most effectively. This, in turn, engages learners, makes the right impact, and increases knowledge retention.
In addition to text content, the trend is to include other engaging content such as images, audio files, videos, presentations, and infographics. This will serve different learning styles.
Whether it is a course, lesson, or test, make it a practice to keep them short and clear. This will make learning manageable. You can even add game elements like learning paths, badges, certificates and scores to make learning exciting.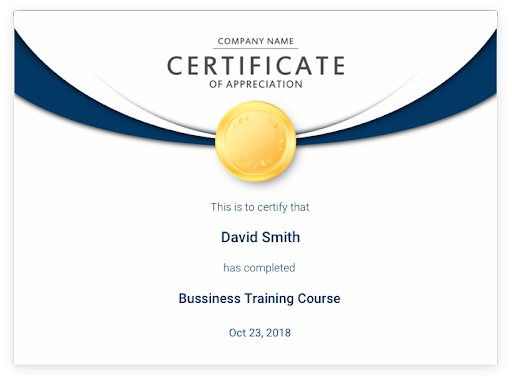 5. Train Them
Implementing a corporate training program for either new or existing employees can be made easier with a learning management system (LMS). Such tools simplify and streamline online employee onboarding and make continuous training sustainable.
In case you don't have the bandwidth to create online courses for new hire training, you can utilize the content library that some LMS providers offer. This will help you get your program up and running quickly.
For example, ProProfs LMS provides professionally designed and ready-to-use courses on almost all employee training topics. These courses are easily customizable to suit your unique learning & development (L&D) needs. A few examples are as follows:
You can easily share these courses with learners online and track their progress.
Watch: How to Administer Training to Large Groups
6. Perform Post-Training Evaluation
After successfully implementing a new hire training program, what is equally important is assessing the effectiveness of the training. Only systematic evaluation will tell you whether the training turns out the way you envisioned it.
There are various methods to evaluate training results.
One of them is surveys. Surveys will tell you what your course participants think of the training course. This will give an idea of what works and what doesn't, improvement areas, and what you can do to address any issues.
You can also use the well-known Kirkpatrick Evaluation Model to assess training effectiveness. This method follows a simple, 4-level system to analyze training results, including how learners react to a training program, how they acquire knowledge and skills during training, and whether they apply to their work what they learned.
Effective Strategies for New Employees Training
There are still many more best practices you can follow to make new hire training effective. Consider the following:
Make the Purpose Clear
You don't want to see your employees wondering why they are attending a training program, do you? Seriously not. That's why, it makes sense to make the purpose of the training clear before it begins. Tell them how it relates to their roles and your business goals. Only then will the intent and purpose of the training sink in.
Make it Targeted
It is important to deliver targeted training that is as specific as possible. This will depend on your target audience and their learning needs. In other words, aim the training at one group (having the same training needs) at a time. Never think of mixing different groups up, no matter how applicable the topic is to those groups.
For example, training on basic communications for the HR and a sales team would be fundamentally different, and you don't want to club them.
Make It Practical
Soon after training, assign a piece of task to your learners where you can observe how well they can apply what they have learned. This will make learning meaningful and check the forgetting curve that most learners are prone to when they don't use the knowledge acquired.
Consider Scheduling Training
Prioritize the way you deliver training, keeping first things first. This is because you don't want to immediately train employees on something they will need six months down the road.
Such an approach will ensure that there is no gap between learning and application but enable your employees to use what they learned as soon as they finish learning. Also, it will remove the need for retraining.
Make the Entire Experience Enjoyable
New employee training doesn't have to be boring and tiresome. It shouldn't be something that learners can't wait to get out of the way as soon as possible.
Instead, make it fun. When you make learning an enjoyable experience, it ensures greater participation by learners and improves memory retention.
Include group activities, games, case studies, and real-life scenarios.
Things to Avoid in a New Employee Training Program
Training a new employee becomes easy when you put certain things out of the way. Take the following examples:
No Formal Onboarding Program
35% of companies spend $0 on employee onboarding, while 25% of them say their onboarding program does not include any training.
A well-structured onboarding program is a must as it enables new hires to learn and adjust to their new roles smoothly. It teaches them to get organized and productive from the initial first days.
But don't confuse structured training with elaborate training. It can be short and simple. The idea is to provide a learning environment based on your new employees' needs and align them with your organization's goals.
Too Much Information In a Short Time
Avoid overloading your employees with information. The ability of a person to process information is limited. Instead of overwhelming them with streams of information, it is ideal to spread out the information over days or weeks.
Keep information simple, relevant, and clear.
All of this will make information easy to digest and remember.
Shifting Attention From Old Employees
Just because you have got new hires to train, it doesn't mean you should give your existing employee short shrift. They still require equal attention for the projects they handle, the questions that crop up from time to time, and several other matters.
Excuse yourself from your engagement with the new hires for a while or delegate someone to attend to your existing employees' needs. This will ensure that no work is derailed or productivity is affected.
No Check-Ins With Trainees
Make regular check-ins a part of your new employee training schedules. Such exercises during new employee training programs will make the new hires feel heard. See how they are adjusting to their new professional environment and if there's any problem that you need to resolve quickly.
You can deploy surveys to feel the pulse of the training participants and the effectiveness of the program.
Lack of Proper Communication
"The single biggest problem in communication is the illusion that it has taken place."
Email may be the fastest and most common mode of workplace communication today but use it sparingly during new employee training and even afterward.
Chances are that the recipient is not reading your message the way you intended it.
Also, emails are devoid of interactivity. For example, you can't compare them with the instant feedback that in-person communication offers.
The best way is to utilize engaging and interactive mediums of communication such as video conferencing, webinars, and virtual meetings. This way, you can vividly hear and see the other person express themselves.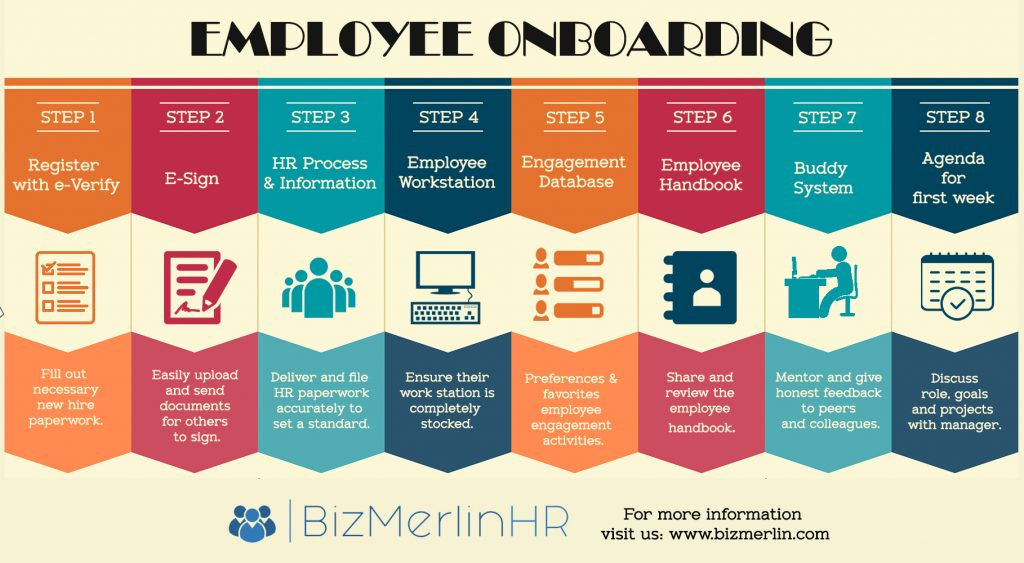 (Source: bizmerlin)
3 Ways to Train New Employees
There are basically three popular ways to train new hires. They are on-the-job training, job mentoring, and job rotation.
On-the-Job Training
This is one of the most effective ways to train newly hired employees. In this system, also known as learning by doing, employees learn the nuances of a job by working in the actual work environment, using all the necessary tools. This makes the training targeted, relevant, and timely.
It is a better way to acquire knowledge and skills quickly and become productive team members.
Another benefit of on-the-job training is that it's cost-saving as you don't need to pay for extra learning & development sessions that take time away from work. Instead, you can implement it in the flow of work.
A medical internship is a perfect example of on-the-job training.
Job Mentoring
Training under a mentor is another proven way to establish a close professional relationship and get ahead with one's career. A mentor can help put new hires on the right track as they are often employees with more experience.
A mentoring program to be successful should show effective knowledge transfer from a mentor to a mentee. Learners should also achieve clarity of their job roles so that they can contribute to the organization.
Equally important is that such programs are effective in educating new employees about workplace safety and security as a compliance requirement.
For a better understanding, check out these examples of successful mentoring programs.
Job Rotation
As the name suggests, job rotation is where new employees are put in a role different from their usual responsibilities before they are rotated back to the original.
It is a strategic approach to employee training where employees are optimized to perform at their best capacity. They are given opportunities to shoulder different responsibilities within a business, thereby increasing their value.
Job rotation also prepares employees for possible succession plans and contingencies in the future.
Best Training Method for New Employees
There are different methods you can employ to train new hires. You've got the traditional instructor-led classroom training, you have the online or web-based training, and then there's the blended method.
After weighing all the merits and demerits of these methods, it turns out that online training works best in the long run.
Using this method, training administrators can create, manage, share, and track online training programs seamlessly.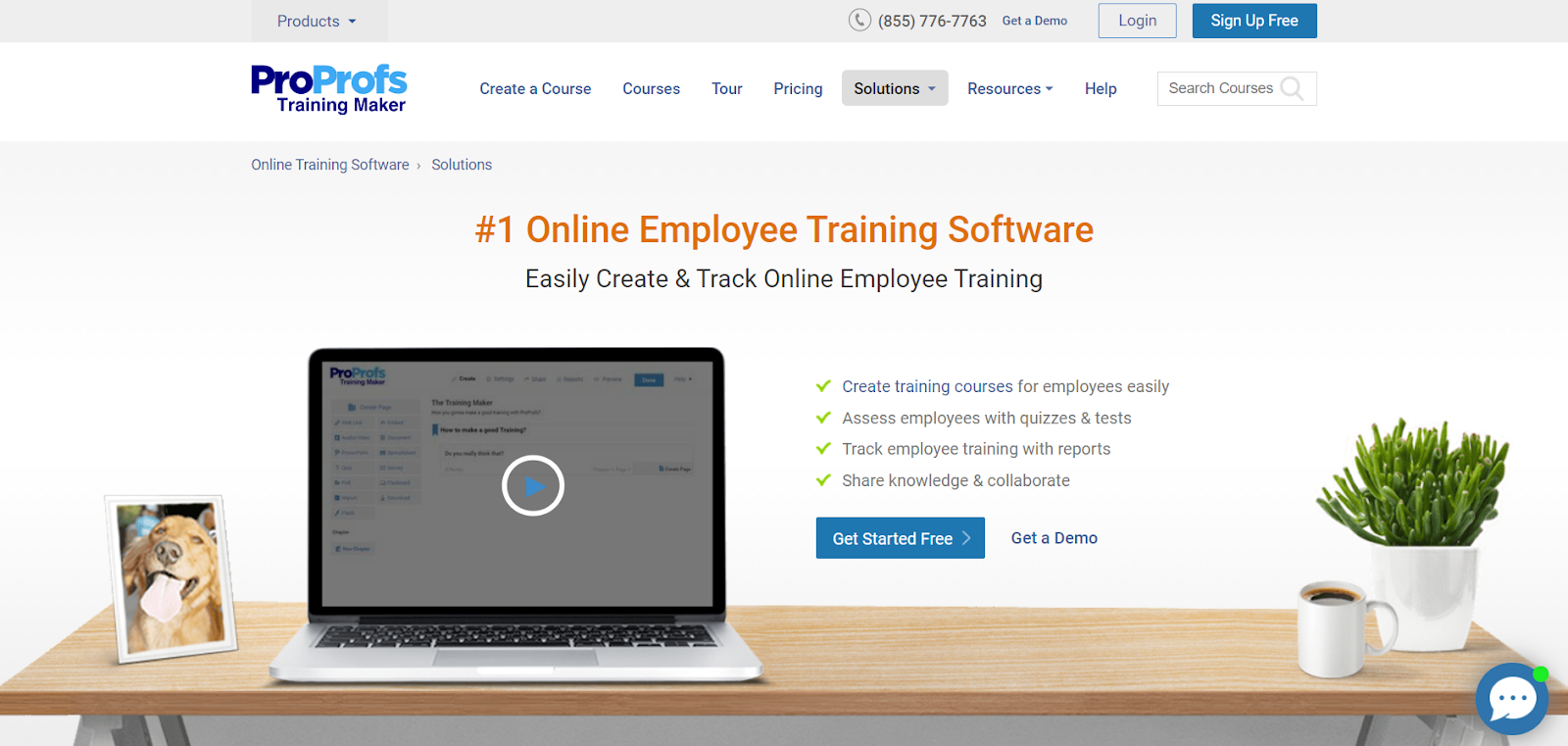 Since the training is Internet-based, learners can access training resources anytime and from anywhere using a compatible device.
As long as they meet the deadline for training completion, they can self-pace learning according to their schedules. In other words, they can start, pause, save, and resume a course or lesson any time they want.
Also, many repetitive tasks are automated, such as making course announcements, sending out due date reminders, and learner enrollment, freeing up time for busy instructors.
Using an LMS with a built-in reporting tool, you can track learners' progress in real-time.
Online training is, thus, an ideal way to optimize new employee training and ensure transparency.
Why Choose ProProfs Training Maker?
ProProfs Training is a cloud based LMS that is easy to understand and use. Over 15 million people in 150+ countries use it to boost their training for simplicity, efficiency, speed, and effectiveness. By relying on the tool, they have been able to build smarter employees and happier customers.
Easy to Use
ProProfs is the world's easiest employee training software. It is designed for users of all skill levels. No special technical knowledge required.
Premium Library
Access a fast-growing library of 100+ professionally designed and ready-to-use courses as well as new employee training templates. These resources are easily customizable to suit varying needs.
70+ Languages Supported
The LMS supports more than 70 interface languages, including English, Spanish, Japanese, and French. This enables you to train people in a language they understand.
Quizzes For Assessment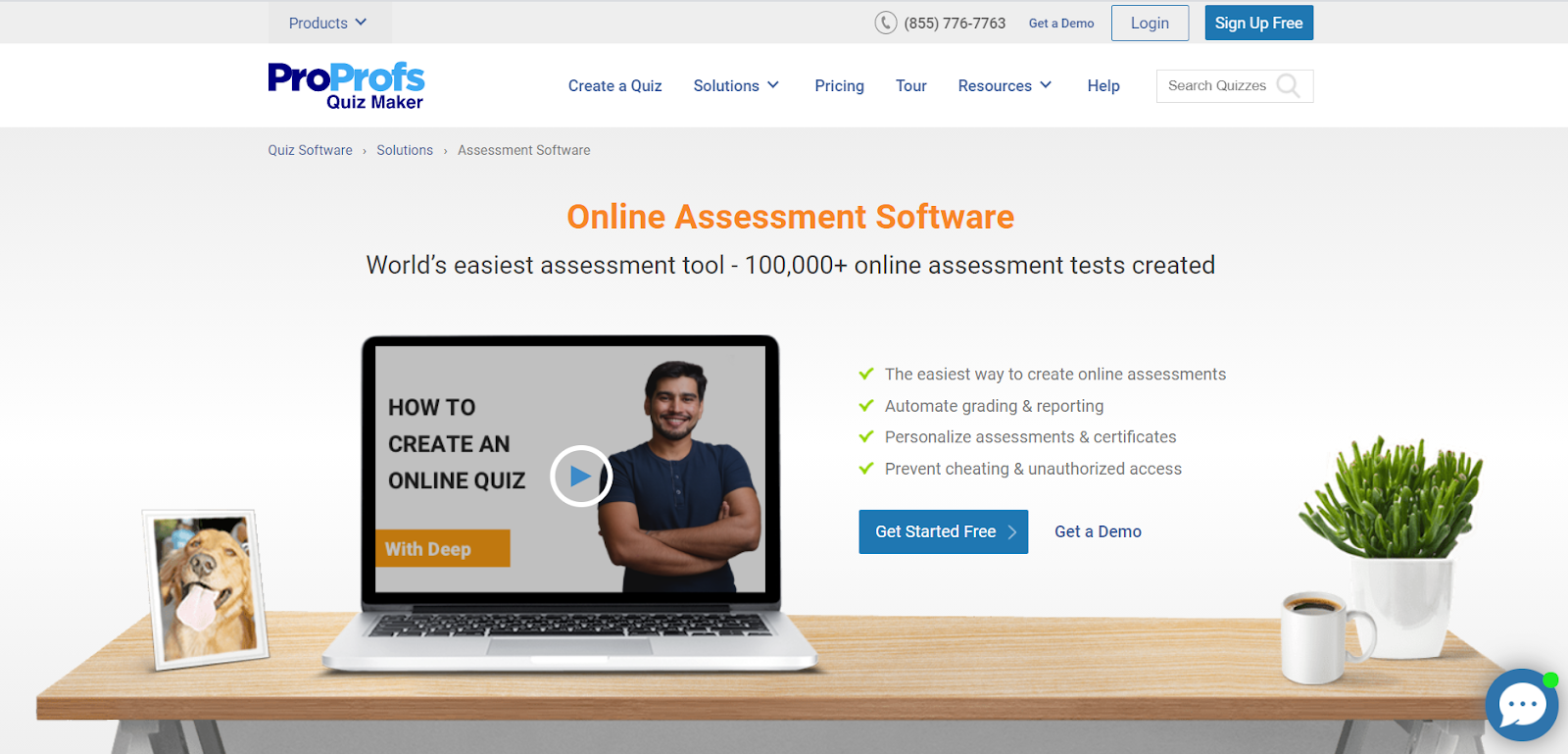 Easily launch engaging quizzes from within a course and make training assessment a fun activity. Choose from 100+ professionally created quiz templates and 10+ question types.
Social Learning
ProProfs' online Q&A community facilitates social learning. Let your learners collaborate on common projects and ask and answer questions in real-time. Give instant access to peer knowledge and wisdom.
Powerful Integrations
The platform integrates seamlessly with several other useful tools, including email marketing platforms, CRM, and CMS. Get extended functionality from an LMS that is already robust.
AI-Powered Reporting
Keep track of course participation, pending & completed courses, time spent on each chapter, total time taken, and score. Have data on individuals & groups at your fingertips.
New Employee Training FAQs
When Should New Employee Training Begin?
Even though you don't kick-start training the new hires right away, the first week can be counted as the beginning. This is when you let them go through new employee training manuals, get their workstations ready, familiarize them with the tools they will be using in their job, and arrange face-to-face with team members.
Along with this, you communicate the training plan at this time to let the new hires know what is expected of them and to ensure smooth proceeding.
How Do I Create a Training Plan for New Hires?
The following steps can help you put together an impactful training plan for new employees:
Identify your business goals
Assess skills gap in your employees
Set training goals
Align them with what you need to achieve as an organization
Train your new employees
Take feedback from your employees
Conduct regular reviews to adjust or improve the training program
How Do I Know If the New Employee Training Program Is Effective?
You can use different means to ascertain it.
One of them is through close observation in the workplace to see if there is any improvement in performance compared to pre-training days.
Another is through survey questionnaires related to what your learners think of the course, instructor, and delivery method.
Key performance indicators (KPIs), such as course participation and completion rates, satisfaction rating, and skill acquisition, make up the third method to evaluate training effectiveness.
What Are Some of the On-the-Job Training Methods?
Some of the common methods for on-the-job training that you can adopt are:
Coaching
Mentoring
Job Rotation
Social Learning
Online Training
Apprenticeship
Have You Deployed New Employee Training Yet?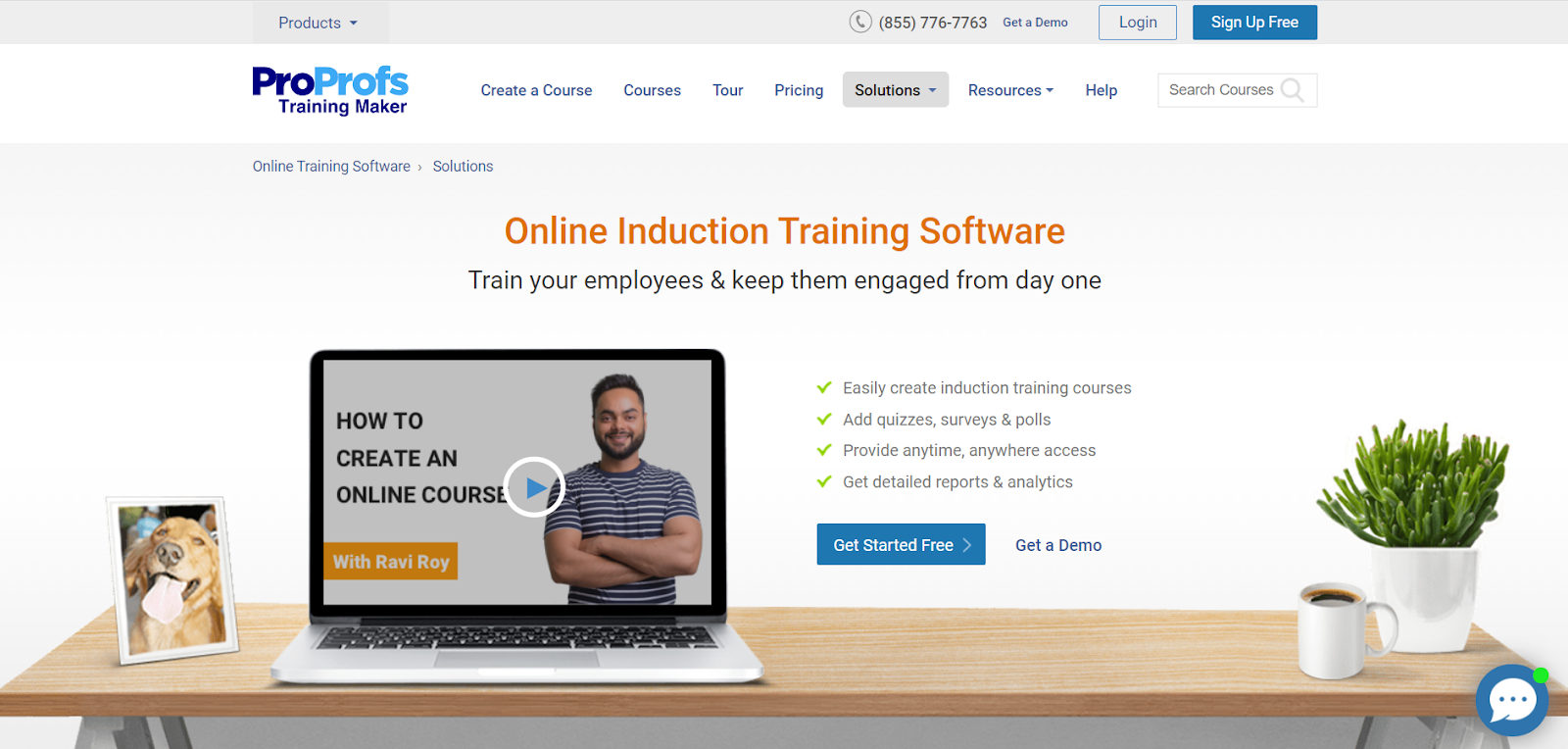 These new employee training best practices, when implemented the right way, can supercharge your training programs and give positive results. The key is to start your new hires' professional journey with you on the right note and sustain a culture of learning.
By providing the right information in the right manner, you boost employee morale, improves efficiency and productivity, and ensures customer satisfaction.
ProProfs can be your reliable ally in fulfilling this major responsibility. It not only provides an LMS but also ready-to-go courses on various corporate training topics. Using this LMS software, you can centrally manage online learning and train new employees anytime, anywhere, and on any device.
Do you want a free Training Software?
We have the #1 Online Training Software for employee training & assessment