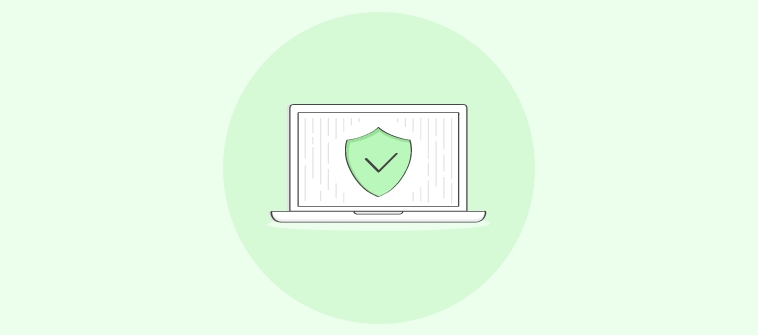 How important do you think is cybersecurity awareness training for employees? It is far more important than most people think.
Here's why.
As employees are the face of your organization and have access to your business data and tools, cybersecurity training for them is necessary. While sometimes they become a target for digital attacks, disgruntled employees may become the perpetrators at other times.
Trained employees can serve as a human firewall that protects your organization from data loss, financial loss, and operational disruption.
Considering the gravity of the issue, I've shared a few cybersecurity tips for employees in this blog post. They will help you protect data privacy, intellectual property, and other business assets.
Continue reading to find out.
Watch: What Is Security Awareness Training for Employees? | Course Introduction
10+ Cybersecurity Training Tips For Employees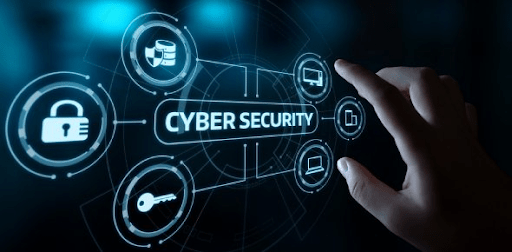 The following are some of the best practices for training employees on cybersecurity that both employers and employees should care about.
1. Regularly Discuss Cybersecurity
It doesn't really help anyone if you get down to discussing cybersecurity only as a theory or after an incident takes place.
Make it a talking point in regular business discussions and meetings. Explain the ramifications of a breach on a business and how employees can play a key role in preventing it. You can also share security awareness tips for the workplace from time to time on various aspects of cybercrime. This way, cybersecurity becomes a part of their regular job responsibilities.
2. Educate Employees On How to Recognize a Cyber Attack
One of the most important cybersecurity safety tips for employees is to educate employees on cybersecurity. For this, you can provide a step-by-step guide on how to identify a red flag
It can be a suspicious email, pop-up, or password activity. In fact, a basic cybersecurity training material can simply consist of email security tips for employees that can help them identify what classifies as harmful activity and what action to take.
Timely detection is the best way to deal with it effectively. Make it a shared responsibility to recognize, report, and take action before there's any real damage.
Watch: How to Spot & Respond to Phishing Attempts
"Theory is splendid, but until put into practice, it is valueless." – James Cash Penney, American entrepreneur
Employees forget up to 70% of all information absorbed during training in 24 hours. It applies to all training, including cybersecurity training.
The best way to overcome this forgetting curve is to add a few practical tips at the end of each topic. It can be related to what employees should and should not do in the case of a cyber attack. You can even send out reminders of the tips from time to time to ensure follow-up.
4. Emphasize On a Culture of Privacy & Security
Almost all companies have a data privacy & security policy in place. You can use that as an example to explain the importance of privacy and security and how they impact the business. Your employees should know that it's their duty to abide by such policies in the interest of everyone.
Company privacy and security should never be sacrificed at the cost of anything. In such a scenario, imparting proper data privacy training for employees becomes very important.
You can begin this right from the time of onboarding and continue with regular sessions where knowledge checks are ensured to see how effective the training continues to be. You can do this using a learning tool that not only helps you with imparting such training programs at the time of onboarding but also support continuous learning with ongoing compliance training programs.
5. Regularly Check Employees' Cybersecurity Knowledge
Assessing employees to understand their comprehension of cybersecurity matters is a must. Without such an evaluation system, training becomes pointless. So, you may conduct an employee assessment at an interval of a few months using online quizzes to check retention and gaps. This will reveal whether they are actually assimilating based on what you're teaching.
6. Get Management Buy-In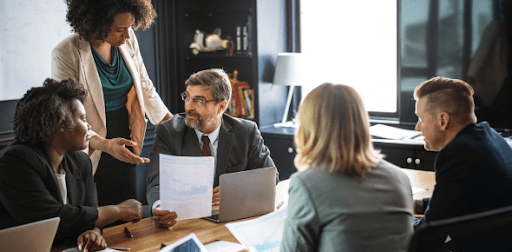 Another cybersecurity tip for employees you need to keep in mind is to come up with a robust cybersecurity plan, implement it successfully, and monitor it around the year. For this, you need the support of management.
That's because you'll need people, hardware, software, and infrastructure to make it operational. The budget approval for this undertaking can come only from the management.
7. Raise Awareness From the Onboarding Stage
It's wise to provide a business-specific training session or two on cybersecurity early in employees' journey. You can insert it in your employee onboarding plan when you're introducing your company to the new hires. This is a great way to ingrain an idea of your cybersecurity policies so that they aren't caught off guard later.
8. Make a Note of Unsafe Behaviors in the Workplace
Keep an eye on unsafe employee behaviors in the workplace that make them and others vulnerable. For example, some employees tend to write down passwords on a sticky note and leave it in their workstations. They may be doing so for their convenience, but it can expose an organization to unimaginable risks when these fall into the wrong hands.
9. Handle Cybersecurity Incidents Carefully
Improper handling of cybersecurity incidents can snowball into something you're not prepared for at all. So, it is necessary to put in place a communication protocol as to whom to report such incidents and how. Similarly, everything should be clear cut, whether it is making a cyber incident public or taking legal action.
10. Offer a Security Checklist
A cybersecurity checklist can aid your employees in following security protocols in the workplace and keep themselves and others safe. It is meant especially for IT teams and they should ideally revise it at regular intervals. Such a checklist may include the following:

Installation of antivirus software and regular updates

Security check for WiFi connection

Use of VPN

Updates to

security tools

File backup in the cloud

Securing screens with a lock when working in public places or a co-working space
Each item in the checklist can be attended by detailed instructions making it easy for your employees to follow.
11. Focus On Common Security Threats
Corporate cybersecurity training shouldn't be complicated. Keep it simple and to the point. Share only the most important information without burying your employees beneath details over which they have no influence.
For example, you can discuss the most common types of cybersecurity threats, such as phishing and social engineering, and how to put a shield against them. This will make learning more relevant and actionable.
12. Spread Out the Training Program
Remember to schedule a program over weeks or months no matter which training method you're using. Never think of passing on all the information in a daylong session. It will backfire as there's a limit to how much information a person can absorb at one time. Instead, follow a tiered approach to cybersecurity training for best results. It may consist of:
basic cybersecurity training

advanced training

evaluation

feedback

post-training reinforcement
Having a good training course or employee training software to create and impart lesson plans can be helpful to train employees anytime, anywhere. Such tools have the following features to support your cybersecurity training program:
Professionally designed templates to edit and create custom courses for all kinds of businesses

Quizzes and surveys to test memory retention and gather feedback

Access to professionally designed and customizable online training courses

Availability of learning resources accessible to multiple users or groups with shared folders

No need for boring documentation. Create engaging courses with videos, handouts, presentations and more.

Easily share courses with learners to be accessed on desktop or mobile devices

Enable social learning with collaborative learning platforms
Now that you've gone through some of the top cybersecurity tips for employees, it's time to answer some of the common questions surrounding the topic.
Cybersecurity Training FAQs
1. How Important is Cybersecurity Training?
Cybersecurity training is highly important in a virtually connected world. It educates people on how to protect technological systems and sensitive data from malicious online elements. Since employees are an organization's biggest asset, such training puts them at the forefront.
The training creates security awareness and prepares employees to identify cyber attacks, mitigate the effects in case there's a breach, and take steps to stop recurrence. In other words, it makes employees combat-ready.

2. How Often Should I Train Employees On Cybersecurity?

According to a study, it's best to deliver cybersecurity awareness training for employees every 4-6 months. The researchers found that most employees could pinpoint phishing emails four months after the training. But their memory started to decline after six months.
This shows that there's a need for employee training on cybersecurity 2-3 times a year.
3. What Should I Include in Cybersecurity Training?
Cybersecurity training or information security training for employees can cover a wide range of areas that enable employees to spot and deal with cybercrimes of all kinds. Some of the essential topics that you can consider including in the training are:
social engineering

password authentication

business cost of a data breach

cloud security

social media security

remote working

security at home & public places

mobile device security
4. What is a Cybersecurity Employee Policy?
A company's cybersecurity policy is a set of established guidelines or rules that employees should diligently follow in the interest of all employees and the company. Such a policy outlines how a company sees cybersecurity matters and what plan of action it has at its disposal to deal with cyber attacks.
At times, these policies may contain action items from information security tips & training for employees. Employees can refer to such policies any time they want if they have any questions about cybersecurity.
Ready For Corporate Cybersecurity Training?
Cybercrime is a pressing problem and unfortunately, it spares no one. Cybersecurity training is the best way to protect employees and enterprises from it.
These comprehensive cybersecurity tips for employees and answers to common questions on best practices for training employees on cybersecurity hopefully give you a fair idea of the magnitude of the threat and how to best train a workforce and put them in a state of preparedness.
Whenever you deliver the training, make sure you also use the right courses and tools for the purpose. ProProfs Training Maker offers a user-friendly cloud learning management system (LMS) and a library of courses and training templates to make it easy to get started.
Make the training administration simple, manageable, and measurable.
Do you want a free Training Software?
We have the #1 Online Training Software for employee training & assessment