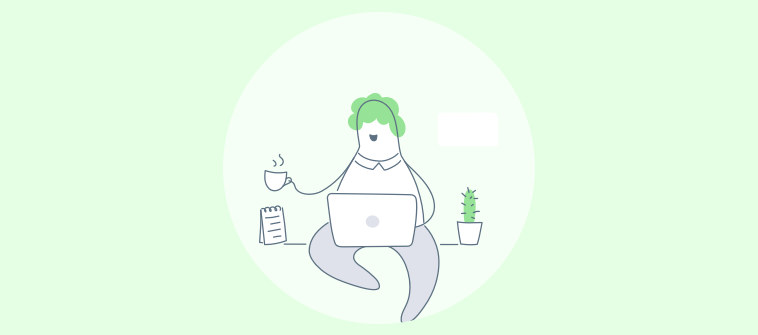 Engaging corporate learners in online learning requires knowledge of basic adult learning principles and collaboration. Engaging learners means that the trainer or instructor gets learners involved in the learning experience through interaction with other class participants and tasks that learners deem worthwhile. Engagement also means that learners willingly participate in problem-solving, decision making, self-directed learning, collaborative teamwork, and group activities.
When utilizing online learning, there are three components of engagement that the instructor should keep in mind. They are:
Collaboration
Project-oriented learning
Assigning projects with an authentic or realistic focus
When learners believe that the learning environment and learning tasks and activities are of value to them, they are motivated to learn and work together. Teamwork and Collaborative learning work well in an online learning environment because learners have to use the same skills required for proficiency on the job.
Read More: 10 Best Employee Training Software
These required proficiencies are:
Management skills
Planning skills
Interpersonal and Social skills
To create an engaging online learning environment that is conducive to adult learning, consider using an interactive, multi-featured eLearning platform. ProProfs LMS is a SaaS cloud-based eLearning platform that can deliver full enterprise platform services directly from the web.
Watch: How to Choose the Best Corporate Training Platform

Use online learning to engage learners
To capture and keep the attention of adult learners you will need to use an eLearning program that utilizes various forms of online content that can be accessed by learners from smartphones, iPads, PCs, mobile devices, etc. To save yourself time and avoid re-inventing the wheel, you should also consider a platform with technology that flawlessly converts all of your current PDFs and PowerPoint and Word documents to HTML5. This will prevent you from having to re-create the same documents.
In an online environment, learners have to demonstrate teamwork in order to produce the highest level of engagement, effectiveness, and success.
Watch: How to Add Media to Your Online Courses
---
Read More:- A Complete Guide To Choosing The Best Online Course Platform
---
These collaborative skills help to engage learners and help them to:
Clarify problems
Facilitate solutions
Increase their motivation to learn
Collaboration can be as simple as online group activities or long-term team projects. Long-term projects are done primarily outside the classroom and can be applied to any group. Various tools can be used for students to communicate with each other, e.g. email, telephone, web conference boards, and chat programs.
However, while learners are learning online, there are a few things the instructor should remember for success:
When preparing for the class, online content should be uploaded to a centralized location, if possible
If you have a vote in deciding the eLearning software your company will purchase, be sure to purchase one that will allow you to create custom course completion certificates with your company's logo and colors. Adult learners love to show their completed course certificates.
Select a system that will allow you to create and conduct online quizzes and tests with automated grading
Engagement through project-oriented learning
Another means to engage corporate learners is through project-oriented learning where learners are assigned a project by the instructor. Typically, the instructor provides learners with a list of project topics from which to choose and criteria used to evaluate their projects. Alternatively, giving learners an opportunity to suggest project topics will engage them even further. Helping learners get to know each other quickly will aid in the success of project-oriented learning. One technique an instructor can use to help learners get to know each other is to have learners create bios or background statements as an initial class activity.
Use eLearning software such as ProProfs LMS to aid in project-oriented learning and to help with the initial class activity. This is an excellent choice because it can be integrated with external products such as websites, blogs, and wikis where learners can get to know each other. With this LMS you can take full advantage of the internet to enhance your courses by importing live interactive and free web content such as YouTube videos, blog posts, wikis or any webpage. All of this can be quickly and conveniently done with a single click.
Read More: Best Learning Management Systems (LMS)
Engagement through authentic focus
Another means of engaging learners that gives learners a high level of satisfaction is an authentic or realistic focus, where learners work in groups to complete a project for an external client. This is where situational learning and experiential learning comes in handy for those who have work experience and can apply knowledge from past or current work experiences. The idea is for class participants to identify a familiar project within their current company or organization. Ideally, the project completion and success would require proficiency in skills mentioned earlier – communication, management, planning, interpersonal and social, all of which should be demonstrated in the online learning environment.
To equip learners with the ability to use and demonstrate these skills, use an LMS such as ProProfs LMS that has anywhere, anytime learning features that support:
Social Learning with a

Blog

module, RSS feeds, Twitter feeds and content sharing
Personalized and interactive learning
Interactive e-courses creation by using videos and images
Learner communication with trainers and peers through online discussion forums
Some external or outside projects that corporate learners can work on that will keep them engaged are not always directly related to their jobs and may be outside their usual area of expertise. These include projects such as:
Working with community outreach programs
Strategic plan development for unfamiliar organizations
Projects for self-help groups
This kind of authentic/realistic focus to course projects and activities provides a huge benefit to corporate learners and their companies. Because learning takes place in a realistic context, learners are able to successfully transfer new skills to their work settings with a high degree of success. They learn many skills associated with:
Collaborative teamwork
Problem solving and troubleshooting
Interpersonal and customer interactions
Corporate learners experience a high level of satisfaction because they see the impact of their work on their organization and external clients. For an instructor to efficiently monitor these types of learner projects, a company would need to purchase an LMS that allows the instructor to:
Create different user profiles and club them into groups or classes
Create and run the following reports: course, user, group, question-difficulty, and time-spent
Work in virtual classrooms that enable learners to choose their own study time
Automate the process of assigning courses and assessments to learners via the online classroom
Do you want a free Training Software?
We have the #1 Online Training Software for employee training & assessment