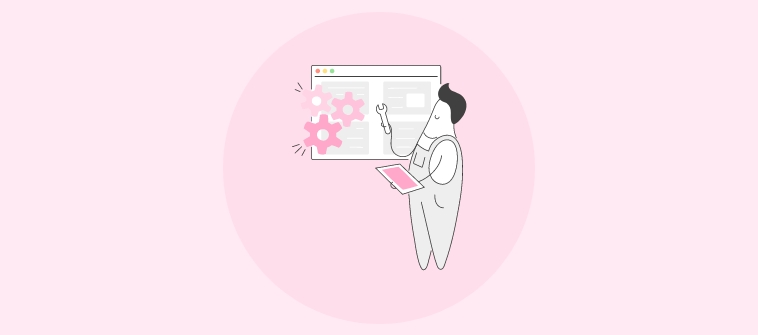 Remember the classic saying, "All work and no play makes Jack a dull boy"?
Games, fun, and plays are not just about kids but adults too. That's what gamification at workplace is all about.
According to career expert Zippia, globally, 70% of 2,000 companies use gamification in one way or the other.
Also, 95% of employees say that they enjoy gamification at work.
People tend to learn better and retain better when they find game-like elements in learning. This is because this method offers challenges and rewards, motivating human beings to become fully involved in what they do.
For example, compliance training programs are considered repetitive and boring in most cases. But with gamification, you can make them more engaging and exciting for participants. You can assign learning paths, scores & badges and set the difficulty level of each module. This will motivate learners to take your courses.
This post looks at gamification at work – what it is, examples, why it's important, and how to implement it.
Continue reading to find out more about it.
What Is Gamification in the Workplace?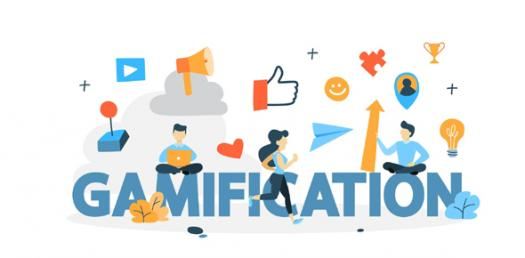 Gamification in the workplace is the technique of incorporating game mechanics, especially in online employee training. Like actual games, it employs challenges, rewards, and recognition to keep learners engaged with training content. When applied in a non-game context like this, gamification can make online learning more enjoyable for learners.
Psychologically, gamification puts participants in a competitive mindset to pursue certain learning goals with their peers and do their best to emerge victorious.
Examples of Gamification in the Workplace
Gamification at workplace training and education takes various forms. Some of the common examples you can replicate in your organization are: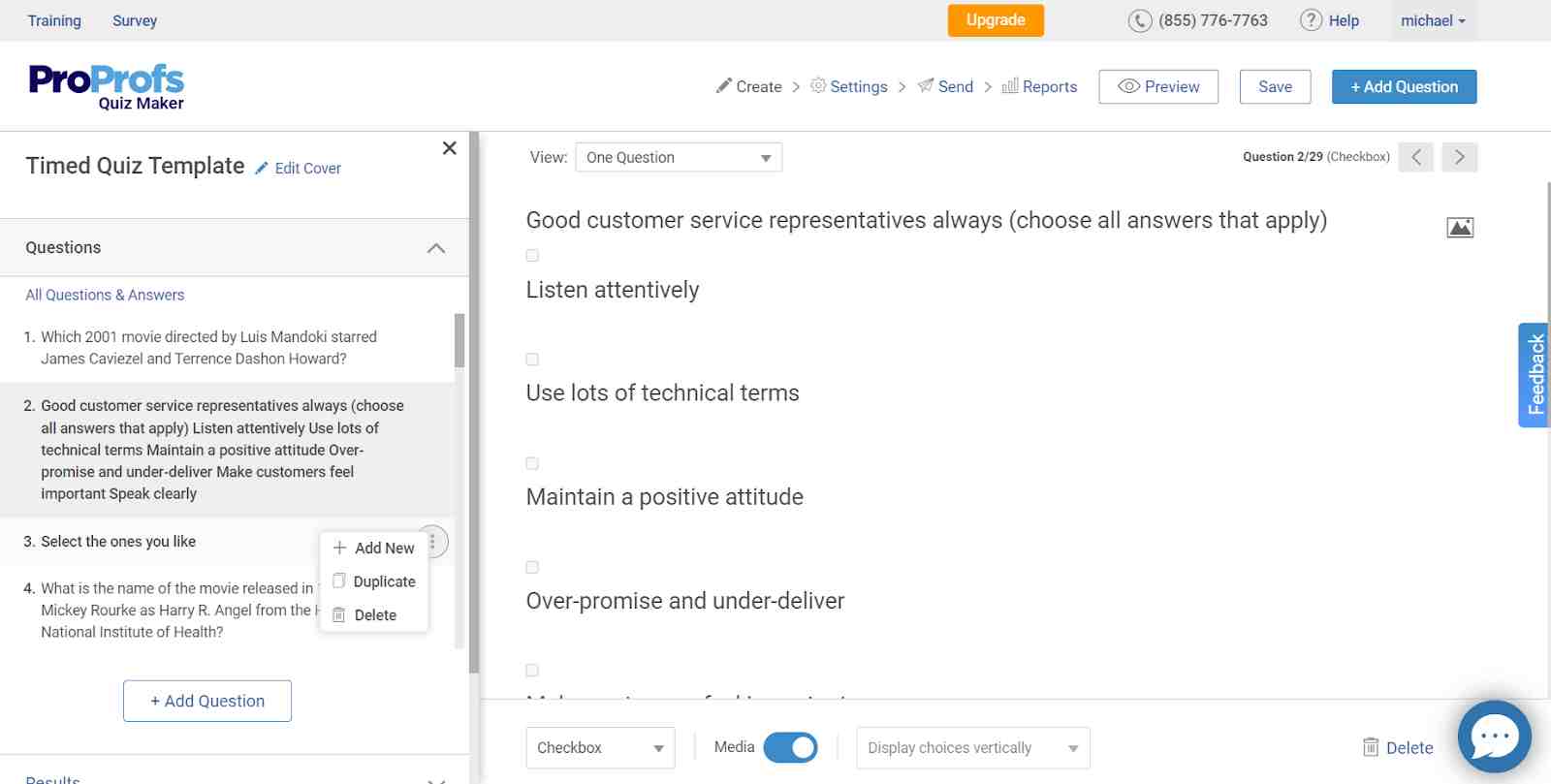 These quizzes work the same way timed games do. You set a time limit within which participants need to complete them. It pits the learners against each other, and the ones who finish the quizzes with the maximum number of correct answers in the least amount of time are adjudged winners.
You can use this type of quiz both during and after training to check comprehension and retention of information in the course.
Google's Travel Expense Submission Game
Google has gamified how its employees submit their work trip expense information. Employees who didn't spend their entire travel allowances can get the remaining money paid out in their next paycheck. This allows them to keep track of their funds, which they can use for a future trip or even donate to a charity.
Course Completion Rewards
Sometimes, humans are driven by a desire for external rewards. Their actions are motivated by outside reinforcement or incentives. While taking online courses, which are common in workforce training these days, most employees expect some form of rewards, either symbolic or actual.
These can be in the form of badges, points, or certificates. This gives them a sense of accomplishment and they want to retake similar courses in the future.
Customers using Salesforce can apply game elements to display a progress bar, leaderboard, and a challenge. It's designed to motivate sales teams and train them on vital sales behaviors that drive increased performance and deals. Users can implement Salesforce gamification by choosing activities from their sales cycle.
Use Cases of Gamification
Companies always gun for increased performance and productivity in their workforce. For this, they need to keep their employees engaged and motivated, especially with their learning. This is where gamification assumes importance. The following use cases highlight the importance of gamification in corporate training based on different learning situations.
Attracting & Hiring Talent
Attracting and recruiting the right people for different job roles is easier said than done. The job market falls short of job-ready or employable candidates. The fierce competition among companies compounds the problem.
You need to take a different approach to recruitment by combining it with gamification. During candidate evaluations and interviews, you can use quizzes, challenges, puzzles, and job simulations.
A gamified hiring process boosts the motivation of potential employees to get themselves involved in each stage and come out winners. Graphs, charts, and leaderboards can give them an idea of how each of them fares in relation to their peers.
Watch: Introduction to Workplace Ethics
You can onboard new hires faster and more simply with gamification that builds a higher level of employee engagement and satisfaction.
When new hires walk into their new roles, they have so many questions on their minds. They are in a get-to-know phase and have a learning curve to overcome. This is where companies apply the principles of games in learning.
You can onboard and keep new hires engaged, start to finish, with gamified learning. For example, storytelling brings up virtual characters engaging in specific work situations. Learners can easily relate to this learning strategy and understand their job responsibilities faster.
Another example is a fun quiz and a flashcard game asking your new hires who's who in their teams. This will help them know their team members better and build professional relationships.
Of late, organizations have realized the importance of making workplace learning more engaging and interactive by gradually shifting the focus from unidirectional and passive classroom learning. Just like it does during recruitment and onboarding, gamification plays a vital role in employee training.
To add game mechanics to learning, companies generally set up course chapters based on the difficulty level. For example, you can start with the basic concepts and move to more advanced topics.
Another gamification idea you can implement is branching scenarios whereby you control the path your training participants take based on their previous answers or actions in a course. This method customizes the experiences as learners go through a course.
When used in a collaborative learning context, gamification encourages employees to adopt certain behaviors based on healthy competition. It taps into three key motivators – a sense of competition, recognition, and reward.
You can award points, badges, and ranks for posting valuable information in groups, answering important questions, and reacting and commenting on posts.
This way, gamification in the workplace injects the required motivation into employees to contribute to the learning process that benefits their fellow employees. In the process, it increases the perceived capability of participants to face social learning challenges and make them a success.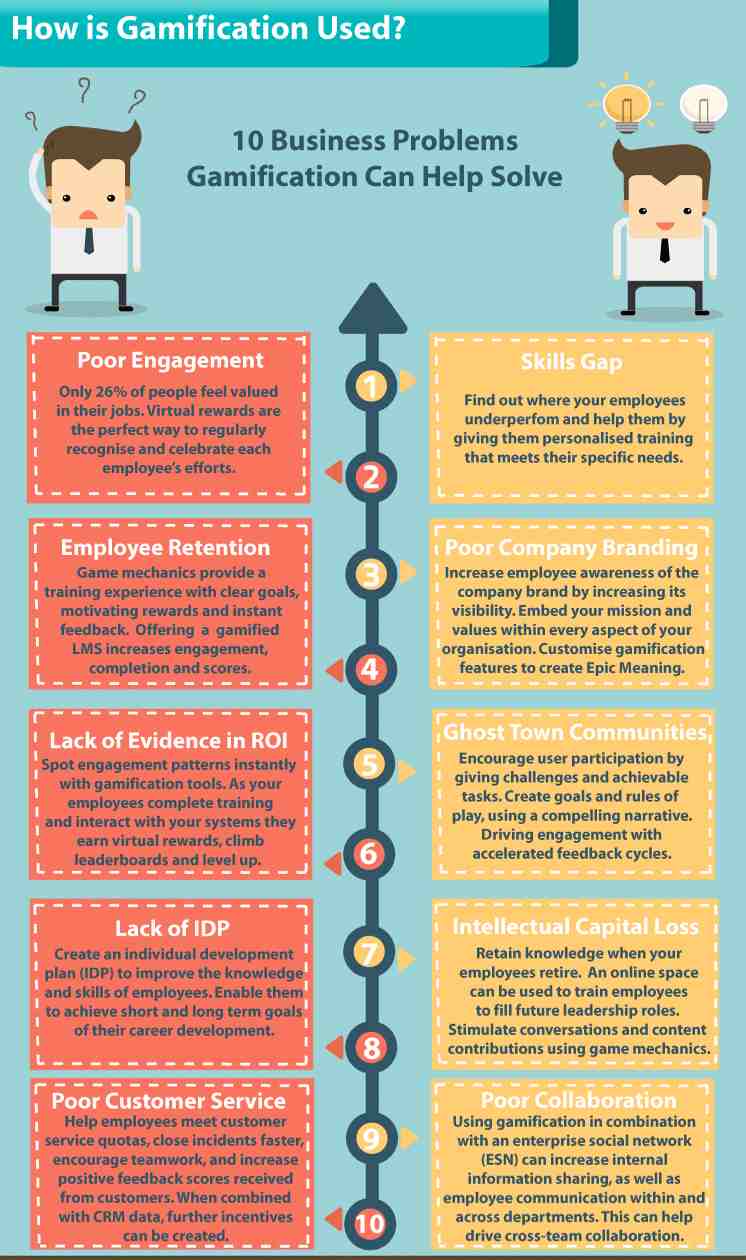 Source: Mambo.io
How Gamification Can Help Your Organization
Employee engagement is just one benefit that you realize from gamification. Many other significant benefits directly or indirectly impact your business goals. With gamification at work, your organization can do the following:
Energize L&D programs

Streamline training processes

Make onboarding engaging

Improve training results

Help understand policies & procedures easily

Simplify how you identify and close gaps

Improve communication, teamwork & collaboration

Make compliance training fun and effective

Inspire a competitive spirit

Improve employee morale

Build a culture of learning
How to Implement Gamification
"Two key requirements for a great game or gamification experience: (1) carefully and deliberately define the performance you're trying to change or impact. The game is not going to do any good if it doesn't impact an important behavior, work output, or business result. And (2) test it over and over again until you get it right." – Russ Powell, Training & Development Consultant.
You can gamify most of the tasks that your employees perform daily. It just needs your creativity to determine what gamification you can use, how, and why. Along with this, you need to understand the theories of psychology to see how different people are motivated by different things.
The following practical and easy steps will help you.
Communicate the Goals in Advance
Just like you communicate a course's objectives or project management goals with team members in advance, you should share your game-based learning goals before rolling them out.
These should include the criteria for participating in the training, rules for disqualification, and the rewards in store for the winners. This will let the participants know what they can expect and prepare themselves, instead of taking them by surprise.
Insert Gamification in Your Existing Programs
When we talk about gamifying workplace learning, we aren't talking about starting everything from the ground up. You can insert game mechanics into your existing training programs.
For example, you can introduce learning paths, scored quizzes, badges, and certificates. All you need is your existing training content and a learning management system (LMS) that supports gamification.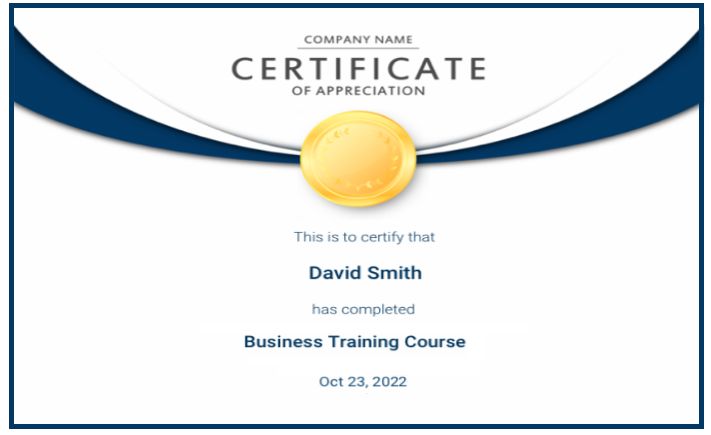 Even if it requires structural changes in your modules, it's worth it. This will revitalize training programs and make them a fun-filled activity.
The rewards you offer to achievers in your gamification plan should be relevant.
For example, for recognition like the "performer of the year", the reward should be substantial and not just a badge. The charm associated with badges wears off quickly. At best, you can award badges for completing a course on time.
For more remarkable achievements, something like a travel incentive can add to employees' professional experience and motivate them to aim for higher goals.
Acknowledge Everyone's Efforts
Reward every participant in some way, not just the achievers. When you celebrate active participation and not mere achievement, everybody will feel it's worth participating in your programs.
Coupons, branded gifts, a free lunch or dinner, or paid time off are some of the rewards you can consider for completing a training course or accomplishing a challenging task. They can motivate all the participants.
Track Your Gamification's Performance
Conducting a post-training analysis is a must to understand the outcomes of your learning gamification. Some LMS software tools provide an intuitive dashboard that displays training data in charts, graphs, and other visuals. They are a quick way to see whether the results fall short of your expectations or surpass them.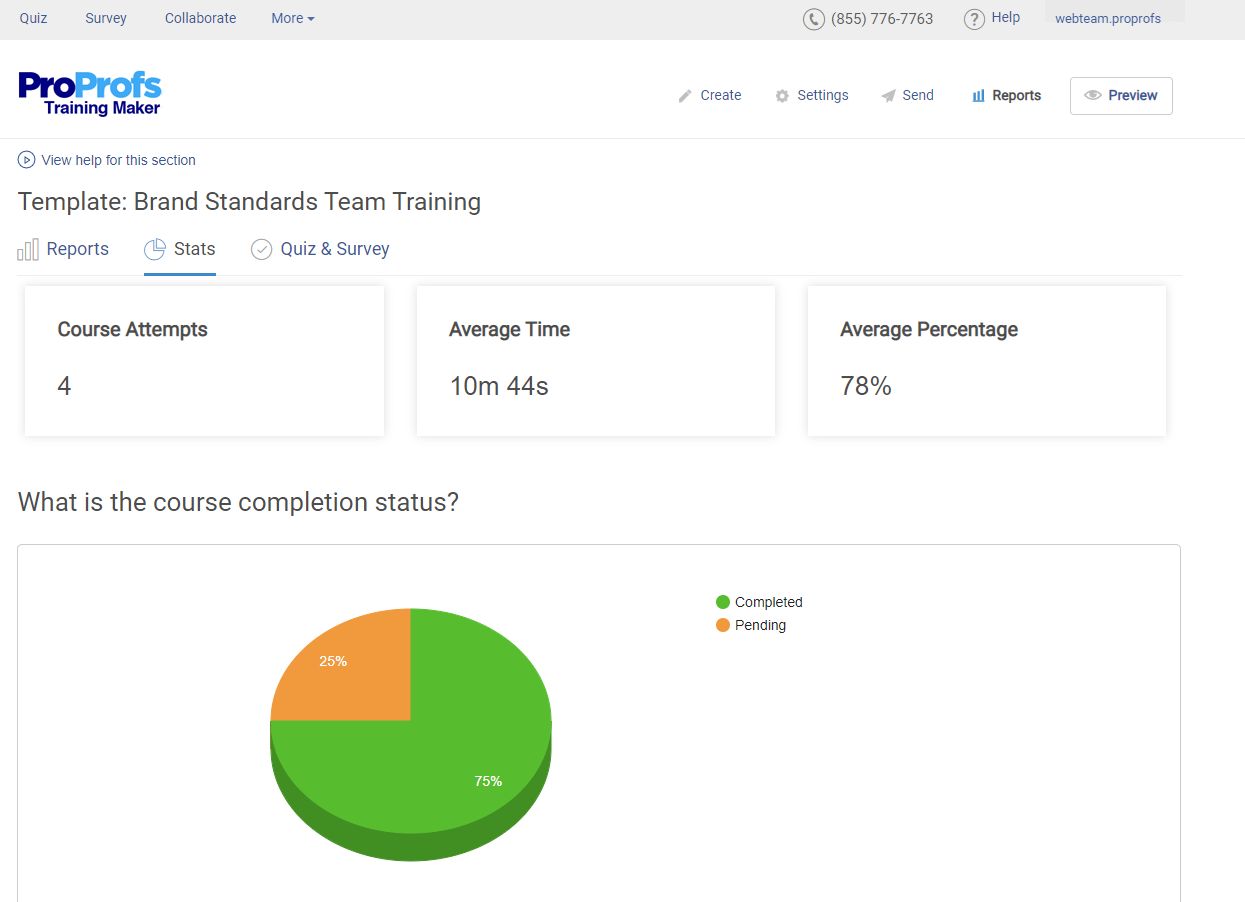 This data, in turn, offers you clues to how you can improve your gamification techniques to get better results next time. The aim is to make sure this learning method translates into job performance and business bottom line.
Watch: How to Design Online Training Courses Effortlessly
Gamify the Way Your Employees Learn!

Gamification for employees primes them for learning in the most optimal way. This is because you make it challenging, addictive, and exciting all at the same time. It improves learners' interactions with content, boosts their engagement level, and builds a better learning environment.
Summing up – To put your plans for gamification at work into action, you need to:
set and communicate your training goals

insert games into your existing content

offer the right rewards

acknowledge every participant

track results
In this effort, the right gamification training software solution that facilitates gamification can prove handy. Some of these support learning paths, collaborative learning, badges, points, leaderboards, certification, and other game strategies.
Do you want a free Training Software?
We have the #1 Online Training Software for employee training & assessment