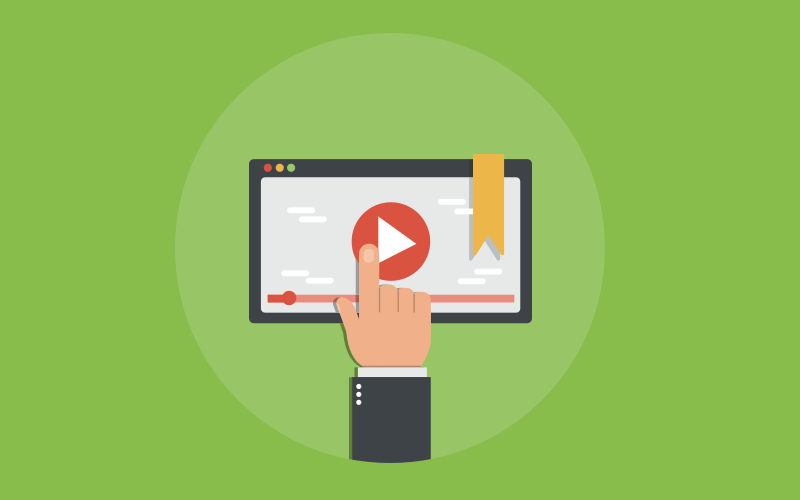 "People rarely succeed unless they have fun in what they are doing."
-Dale Carnegie
Did you know around 543,000 new businesses get started each month and roughly 7 out of 10 firms survive, while the rest of them fail to achieve their targets?
But why do most of these businesses fail? There could be multiple reasons attributed to their failure.
Either they fail to optimize conversions, or are unable to create an effective sales funnel. Besides, there is an inability to build up an employee "tribe" that can help businesses to achieve their targets. It's not that these companies do not emphasize employee training, but the use of outdated traditional training methods and obsolete training courses that lack the interactive part leads to business failure.
Existing employees or the new recruits, on the other hand, need contemporary online training that can help them know their business and the objectives better. For that to happen, businesses should start creating engaging and informative online courses with a high fun quotient.
But, how to create online courses that qualify such parameters?
All you need to do is make use of gamification to build and maintain employees' interest.
Watch this video:

What is Gamification?
Gamification is a process of integrating gaming mechanics into your existing online course to motivate participation, engagement, and loyalty.
It drives human engagement to an extent where employees want to compete, improve, out-do and get rewarded for their work. You can add fun elements such as leaderboards and badges to your online training so that employees enjoy it, take pride in achieving something and make the maximum use out of learnings.
Let's discuss in detail how gamification help accelerates the success rate of online courses.
Read More: 20 Best Online Course Platforms
Better Learning Experience
Learning is said to be a combination of three main elements:
70%

comes from on-job and real-life experiences, tasks and problem-solving

20%

of the feedback that comes from peers and role models

10%

from the formal training
However, when gamification lms is included, learning turns out to be more effective and useful. Gamified training courses enhance learning, evoke friendly competition, deliver a better learning experience, encourage learners to progress through the content, motivate action, and eventually influence behavior.
Instant Feedback
Feedback is one of the most important elements of gamification as it helps employees to know how well they are performing and where they need to improve.
With gamification, employees can work towards measurable, real-time, and meaningful targets instead of chasing annual goals that are often missed or forgotten. They can also receive constant, up-to-date, and automatic feedback regarding their objectives.
In fact, employees can see their individual performances and how they are doing compared to other teams in the organization, using leaderboards.
Behavior Change
Yes, gamification impacts behavior.
Modern day gaming techniques use sophisticated neurochemistry and psychology to determine the reason for motivation and what makes them coming back for more.
Gamification helps employees to innovate and take risks, develop a theory-based strategy, identify behaviors that make an impact and evaluate rigorously. When employees successfully complete the courses or cross levels, they get points and badges, which not only develops confidence but also makes them competitive.
According to a Gartner study, over 70% of the top 2000 global companies have deployed at least one type of gamified application. Brands like Ford, Google, and Nike have started using gamification for multiple purposes such as to enhance skill sets, engagement, motivation, and behavior of their employees.
Recognition
Coming to work every-day, focusing on deliverables, and going back home is what every employee does.
But how is this adding value to their work? Are they getting enough motivation to perform better?
Apart from financial rewards, it's crucial for any business to make their employees feel how important they are to the organization which can be done simply through recognition. Gamification is a great way to see who is performing well, making huge progress and who needs a wake-up call. Accordingly, you can award recognition and rewards.
Data Collection
Usually, organizations fail to maintain crucial data regarding different processes like call center employees handling times, sales reps productivity rates, internal knowledge usage rates and more. All this information is extremely important to growing as a business.
With gamification, you can automatically collect data related to employee performance or any other work process for that matter, and evaluate. This means that the employee ratings are no longer based on 'favoritism' but on the real, accurate data.
Now that you know how important gamification is for businesses, it's time to learn how to gamify online training courses and how to evaluate their effectiveness and more.
Surprise! Gamification applies here too. Test your knowledge with this fun-to-take Gamification IQ quiz.
How to Gamify Online Courses and Ensure your Efforts Succeed?
Creating gamified online courses is not as difficult as people might think. Once you know the benefits of gamification, you can start designing your own course. Make sure to use an LMS that allows you to add gaming techniques. Then, start strategizing about how you can make your course interesting and engaging using these techniques.
Here are some ideas for your help:
#1. Make your Course a Challenge
Add challenges that are easy to achieve to reach an overall goal

Start with a simple quiz or question to engage and motivate

Allow learners to learn from their mistakes by providing them instant feedback

Add audio or video to make your course interactive

Add scenario-based learning, storytelling, progression, and dynamic polling

Allow participants to choose the level of difficulty
#2. Rules of the Game
Add rules to make your online course a bit more exciting, challenging and engaging.

Add negative marking for the number of wrong attempts.

Assign specific time-frame to complete the course or a module.
#3. Sense of Accomplishments
Offer a reward or recognition for employees' achievements and progress. Rewards can be in the form of scores, badges, and leaderboards.

Use rewards to unlock further levels in your course or to demonstrate workforce competence.
Wrapping Up
By using gamification in your online courses, you can easily train, engage, and motivate your employees working on different domains like customer support, sales, product development, human resources, marketing team and so on.
It the best tool that you can use to make your workforce competitive, smart, and focused.
All you need to do is choose a reliable, smart and advanced LMS software that enables you to incorporate gaming techniques in your course. This way, you can easily deliver a better learning experience!
Do you want a free Training Software?
We have the #1 Online Training Software for employee training & assessment