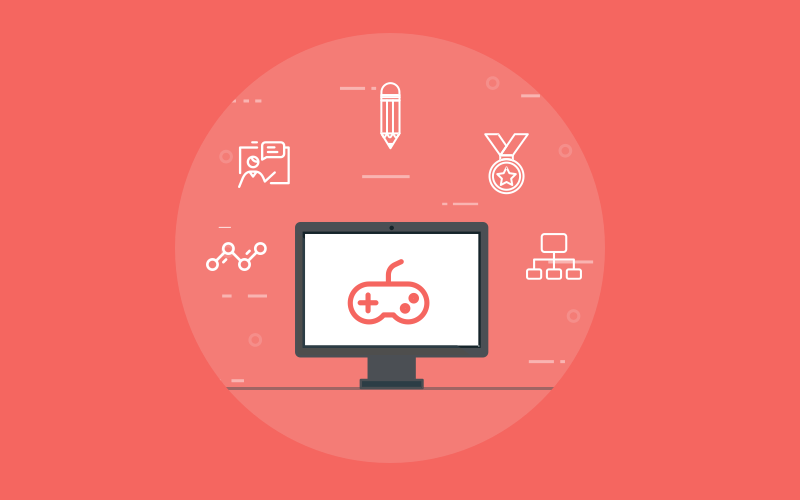 Check out these gamification statistics compiled by FinancesOnline:
👉 50% of business transformation programs fail due to poor employee engagement.
👉 80% of workers in the U.S. find game-based learning engaging.
👉 Domino's increased its sales by 30% because of its app Pizza Hero, which allowed customers to create pizzas virtually and get them home-delivered.
👉 AstraZeneca registered 97% agent participation and 95% completion rate with gamified pharmaceutical training.
This data hints at a simple fact — gamification in learning is far more important than we think.
Application of game elements to business training and operations can change the outcome for the better.
In this context, online training courses serve as the best medium to deliver gamified learning experiences.
---
Read More:- Accelerate Your Online Course Success Rate With Gamification
---
How to Create Gamified Online Training Courses
Learning how to create online training courses is basic. What matters now is knowing how to create gamified online training courses. This remains true, whether you are creating a training course for corporate employees or educational institutes.
Read More: 10 Best Employee Training Software
Adding gamification elements to your online training course can make learning engaging, interesting, informative and fun. It not only adds excitement to training but also holds learners' interest till the end.
All you need to do is follow some easy steps to create online courses that are engaging, challenging, and rewarding just like in a typical game. Take a look.
1. Determine Learning Objectives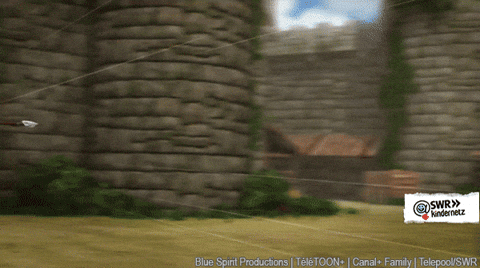 If your training course lacks objectives, you will be embarking on an aimless journey. So, before anything else, determine your learning objectives and be specific while framing them to know what you need to do to achieve them.
The type of audience you are targeting is the main influencing factor in how you set your learning objectives and come up with the design of the course. Keep this in mind during every online course creation process.
Find out what you want your audience to learn by the end of the training session and set your gamification strategy accordingly.
2. Identify Your Audience
Identifying the right audience for your training course is another important consideration. You must know the target audience of your course, including their interests and expectations.
Surveys, polls, and assessments can help you understand your audience better and customize your training course accordingly.
Based on this, you can use advanced and robust gaming elements to spice up your online training programs and motivate your learners to pursue your course.
Read More: 20 Best Online Course Platforms
Make sure you do all the relevant research before adding extra elements.
---
Read More:- 5 Tips for Designing Effective Online Courses
---
3. Choose the Right Gaming Techniques
You need to be very specific while choosing the gaming technique for your training course. The level of gamification must match the type of audience you're targeting. The best online courses always employ the right gamification techniques.
For instance, if your audience is from the IT background, you can include technical gamification elements. If, however, they are college-going students or the general public, you need to bring down the gaming difficulty level. This will make sure every learner finds it easy to understand.
Having said that, rewards in the form of scoreboards, certificates, and incentives can be utilized for all categories of learners according to their performances.
The primary purpose of adding the right gaming element is to engage your learners in a decision-making process, so that they enhance their knowledge without getting bored.

(Source: Paycor.com)
4. Get a Compatible eLearning Tool
A compatible eLearning tool allows you to create, organize, and share course materials in an interesting format. Such course builder software tools enable you to customize your content and make it easy to understand by your learners.
Once you have chosen a gamification strategy, it's time to integrate it into your eLearning authoring tool.
Although you can find a large number of options for eLearning tools that support gamification, make sure they include all the essential features, such as support for custom gamification mechanics. It also needs to be easily accessible on any device such as a smartphone, iPad, or desktop.
Watch What is eLearning and How Can It Help You?

5. Give Clear Instructions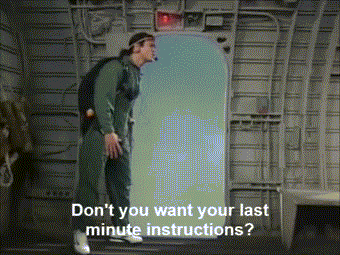 While designing your online training courses, you need to give clear instructions to the users.
Make sure your training course is easy to understand, even for beginners. Whether it is about navigation from one chapter to another, attempting quizzes or earning rewards, you need to give clear instructions to the user whenever required.
This way, learners can focus more on improving their performances rather than getting distracted.
6. Conduct a Test Round
One of the best ways to know about the functionality of and response to your gamified training courses online is to carry out a test round.
All you need to do is invite a group of learners, either corporate or general, ask them to try out your gamified online training course, and provide their feedback on the same.
This way, you'll be able to know the quality of your course as well as the areas where it needs improvement, if any.
---
Read More:- Top Moodle Alternatives that You Need to Know About!
---
7. Promote Your Course

Last but not least, it's not enough for you to know how to create a course online. How can learners know about the amazing benefits that your course provides?
That's why it's necessary to inform your target audience about the extended benefits and the way the course is going to improve their task proficiency. Also, tell them how gamification makes your training course different from others.
For this, you should be able to promote your gamified online training course with the help of newsletters, emails, surveys or blogs.
What Experts Have To Say On Gamified Online Courses
The best way to get some thoughts on the topic is from the subject-matter experts themselves. So, here's a collection of what some eLearning experts have to say about online training gamification:
"By using gamification, or game-thinking, e-learning will finally challenge the learner at his own pace and level of difficulty. It has the ability to close the gap between theoretical and real-life learning. Gamification in combination with new technologies such as Virtual Reality, will finally set the learner at the center of new e-learning experiences. Not what learners must learn, but what they can and want to learn is important."

– Thijs de Vries, Leading Experience Designer and Gamification Expert (Netherlands)

"It is important to create a learning experience with two major gamification elements. 1. Gamification Engine with LMS: Create the learning platform with gamification elements like badges, points, leaderboard, achievements, leveling, rewards etc. to create learner motivation towards learning. 2. Gamified learning content: Game-based learning content can directly help improve learner engagement."

–

Amit Soni

, Learning Technologist Manager (India)

"Two key requirements for a great game or gamification experience:

(1) carefully and deliberately define the performance you're trying to change or impact, the game is not going to do any good if it doesn't impact an important behavior, work output, or business result. And (2) test it over and over again until you get it right."

–

Russ Powell

, Training & Development Consultant (U.S.)
Gamify Your Online Training Courses Today!
Follow these steps and make your online training courses far more engaging. This will ensure greater completion rate and consistency in learning outcome.
ProProfs LMS makes a valuable tool for online course creators. It supports gamified lms. Using it, you can deploy game elements including challenges (learning objectives), levels (learning paths), multi-players (collaboration), and scores (certification).
Sounds interesting? Turn your training challenges into gamified solutions today.
Take a quick tour of the online training software. You can also call us @ (855) 776-7763 for personalized solutions.
Do you want a free Training Software?
We have the #1 Online Training Software for employee training & assessment