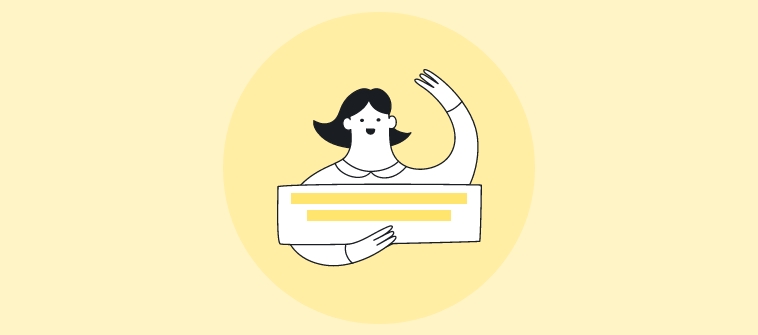 Food is supposed to nourish our bodies & minds and support and sustain lives. But when food contamination occurs and leads to illnesses & deaths, it raises a red flag.
According to the World Health Organization (WHO):
An estimated 600 million people fall sick every year after eating contaminated food
Around 420,000 die every year from the same problem
The cost of loss in productivity and medical expenses from unsafe food is U.S. $110 billion each year
Foodborne diseases negatively impact the healthcare systems, national economies, tourism, and trade
Food safety is a major concern for those in the hospitality industry, including hotels, restaurants, bars, catering, event planning, and travel & tourism. In addition to endangering the lives of millions of customers, the inability to maintain food safety is a question of brand reputation.
That's why it should be a priority risk that needs careful handling to prevent threats to customers' health and avoid costly product recalls, loss of productivity, and low employee morale.
The best way to ensure food safety is through regular employee training on safety, compliance, policies, and processes. This will keep your employees knowledgeable about maintaining safety standards while delivering safe products to customers.
Continuing with the discussion, let's find out everything you want to know about food safety training, including how to develop such a program. This post discusses this and other related topics.
What Is Food Safety Training?
Food safety training is a professional training program for employees and supervisors to create awareness about food safety and hygiene standards. Companies in the food service industry need to conduct this training regularly. This is regardless of whether they deal with cultivation, food processing, packaging, storing, or supplying.
In this training, participants are trained on food safety rules, regulations, and policies such as:
FDA Food Safety Modernization Act (FSMA)
Hazard Analysis Critical Control Point (HACCP)
Federal Food, Drug, and Cosmetic Act (FFDCA)
The idea is to maintain safety standards through quality control measures.
Watch: How to Prevent Health Hazards in the Workplace | Training Course Introduction
Importance of Food Safety Training
Food safety training is significant for many reasons. It enables the hospitality industry to do the following:
Educate employees on food safety measures
Train food handlers to avoid food waste, loss, or contamination
Avoid food poisoning and health effects
Prevent foodborne illnesses & fatalities
Enable food service establishments to ensure food hygiene
Protect customers, employees & business
Reduce the chances of issuing public health alerts
Stay compliant with industry regulations
Ensure accountability in the food business
Who Should Be Trained & How Often?
Safety is everyone's concern. So, everybody in the food business should undergo food safety training. They include managers and employees at all levels. Everyone needs formal training, from employees responsible for preparing food items to those who handle their storage, serving, or transportation.
Depending on the legal requirements and your company's safety policies, employee training or cross-training should be conducted annually, quarterly, or even monthly. For this, you need a written safety training plan and schedule it in your training calendar.
Common Food Safety Training Topics
The U.S. Department of Agriculture provides a list of food safety topics that you can use for your food services training programs. Let's see a couple of examples below:
Natural Toxins
Some food items come with toxins naturally produced by certain microorganisms. These substances are not harmful to the organisms themselves, but they prove toxic for human consumption.
Examples include aflatoxins, glycoalkaloids, ciguatoxins, and patulin.
Training can help your employees identify and prevent the harmful effects of these toxins through proper cooking or soaking in water.
Bacterial Pathogens

Foodborne and disease-causing bacteria, such as Clostridium botulinum, Bacillus cereus, and Salmonella, can cause serious illnesses. A dedicated program on this topic can help train your employees to prevent these pathogens from contaminating food items.
Chemical Contaminants
Training on this topic can help educate your employees on common harmful chemicals such as mercury, pesticides, radioactive materials, and polychlorinated biphenyls (PCBs).
These chemicals can enter our food systems through the environment causing various health effects
Food Processing and Technology
This topic deals with applying technology, such as agricultural biotechnology, pasteurization, and nanotechnology to food processing. It trains learners on using modern technologies in processing, packaging, & preserving foods and maintaining nutritional value.
Sanitation and Quality Standards
The central theme of this training topic is maintaining food hygiene, employee and equipment sanitation, and quality assurance. Risk assessment, risk management, and risk communication come under food manufacturing sanitation training.
Skills Your Employees Can Develop Through Food Safety Training
Food safety training can help your employees acquire all the in-demand skills related to ensuring the safety of your products and services. Here are some of them:
Leadership Skills

The success of any compliance and safety matter depends, to a great extent, on the quality of leadership. Capable leaders create awareness, guide, enforce, and monitor food safety protocols to ensure the safety of employees and customers.
Food safety training empowers employees to assume leadership roles, develop hazard communication skills, motivate team members, and build trust.
Watch: How to Develop Core Leadership Skills | Training Course Introduction
Communication Skills
Employees in the food service industry should have the skill to identify and communicate safety and emergency issues through the proper channels. So, communication skills are one of the essential skill development areas on which food safety training focuses.
It teaches employees how to put their messages clearly and accurately by overcoming common barriers so that you can take follow-up actions on time.
Watch: How to Overcome Communication Barriers in the Workplace
Customer Service Skills
In the context of food safety, these skills relate to providing excellent customer service on time and meeting their expectations in terms of safe and hygienic food.
The hotel, food, and tourism industries are customer-centric, and so, this is another category of skills that employees can expect to learn from food safety training.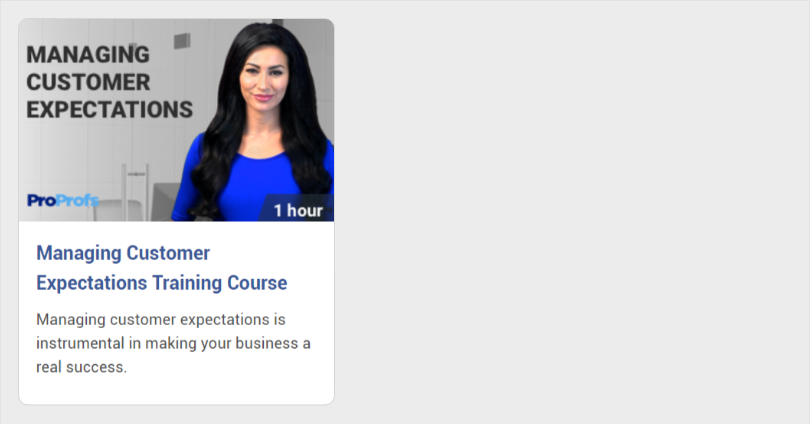 Hazard Identification & Risk Assessment
Timely identification of workplace hazards and a thorough risk assessment are a must to prevent all kinds of health hazards. This includes the hazards arising out of contaminated foods.
A formal food safety training program educates safety inspectors and committee members on these areas. This program trains them on the necessary skills to take corrective health & safety measures before it is too late.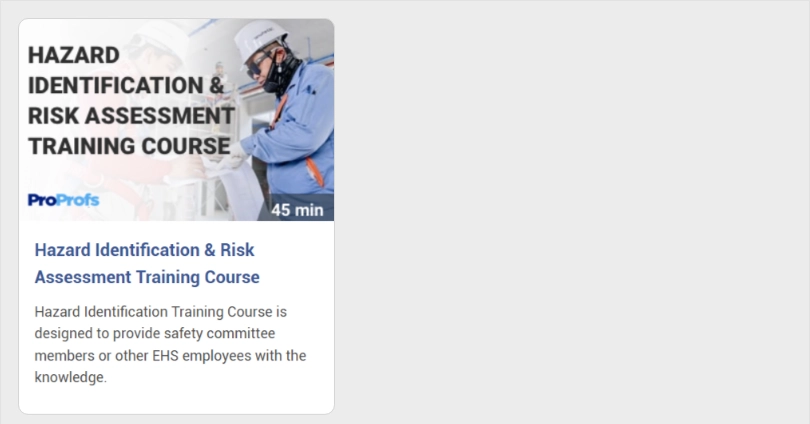 Now that you know what food safety training is, why it is important, and what topics employees need to master, let's learn how to develop a food safety training plan.
But before that, watch this case study video that showcases how a leading international brand deployed safety training to its employees.
Watch: How Tupperware Used ProProfs for Training & Assessment
How to Create an Effective Food Safety Training For Employees
Like any professional development program, food safety training needs to follow some best practices to be effective. Here is a step-by-step guide to the process, covering all the key elements.
Conduct a Safety Analysis

A food safety risk analysis is essential to understand the potential risks your commercial food items pose to customers' health. The analysis involves three main tasks – risk assessment, risk communication, and risk management.
You can use various laboratory-based testing & analysis methods such as chemical analytical method (CAM), macroanalytical procedures manual (MPM), and mass spectrometry (MS).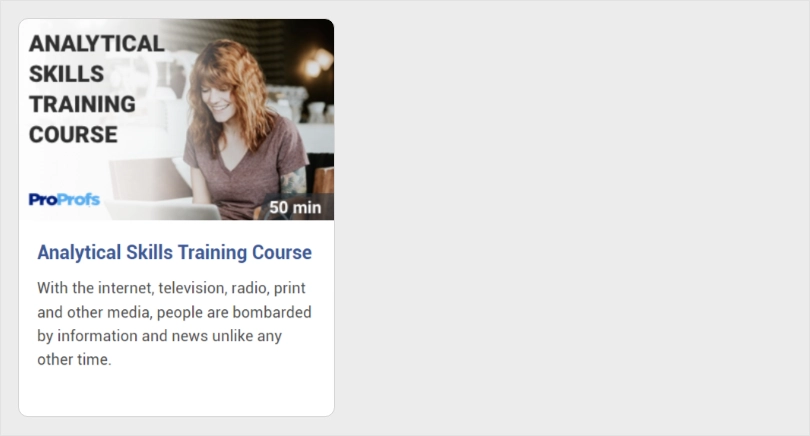 Review Your Safety Policies

Company safety policies are not cast in stone. You need to modify, delete, or add them from time to time to stay relevant as per industry trends.
A regular policy review is a must to update them so that you have the latest rulebook in place. Outdated policies will fail to comply with new regulations and put your company at risk.
Identify Your Business Goals

Generally, corporate training programs are driven by specific business goals. You need to align learning & development with your long-term goals to make it more meaningful and measurable. This will also help you see the bigger picture.
For example, if your goal is to build a safety culture, you need to train your employees on all the vital steps to ensuring food safety, including proper safety testing, the use of right preparation, packaging, and storage methods, and individual and team accountability.
Watch: How to Set SMART Goals
Choose the Right Tool

Employees need the right productivity tools at work to achieve efficiency, speed, and output. Similarly, they need the right training solutions to learn most effectively.
A learning management system (LMS) is the most popular platform enterprises use nowadays. These systems enable users to:
streamline online employee training
create online courses easily & quickly
upload existing content like docs, videos, PDFs & presentations
add custom designs
share them with learners
onboard & train with centralized virtual classrooms
track progress & completion in real-time
view insightful reports
maintain training records for audits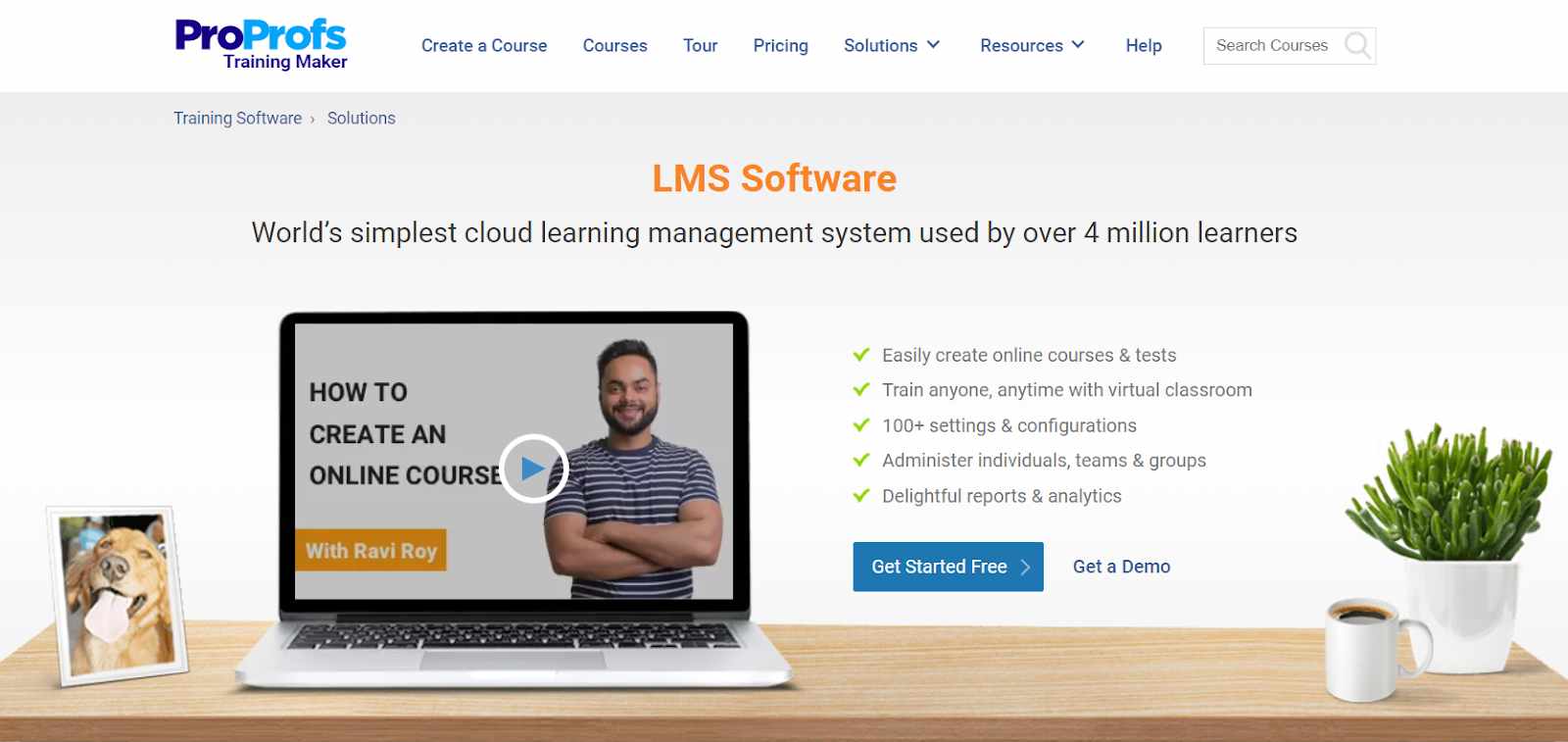 The best part is these software applications are versatile enough to deliver all kinds of employee training programs. They are also scalable and customizable, and you can add quizzes, gamification, and facilitate social and mobile learning.
Choose the Right Courses

Along with a robust training tool, you need the best food safety training courses. This will enable you to create the right awareness, train employees on the core skills, and keep them motivated and engaged.
While you can create your own courses from scratch or import existing materials, you can use professionally designed, ready-to-use, and fully editable courses and templates for role-based training. Some of the leading LMS providers offer a library of these resources.
Make sure you pick the best ones based on your business requirements and state & federal safety standards.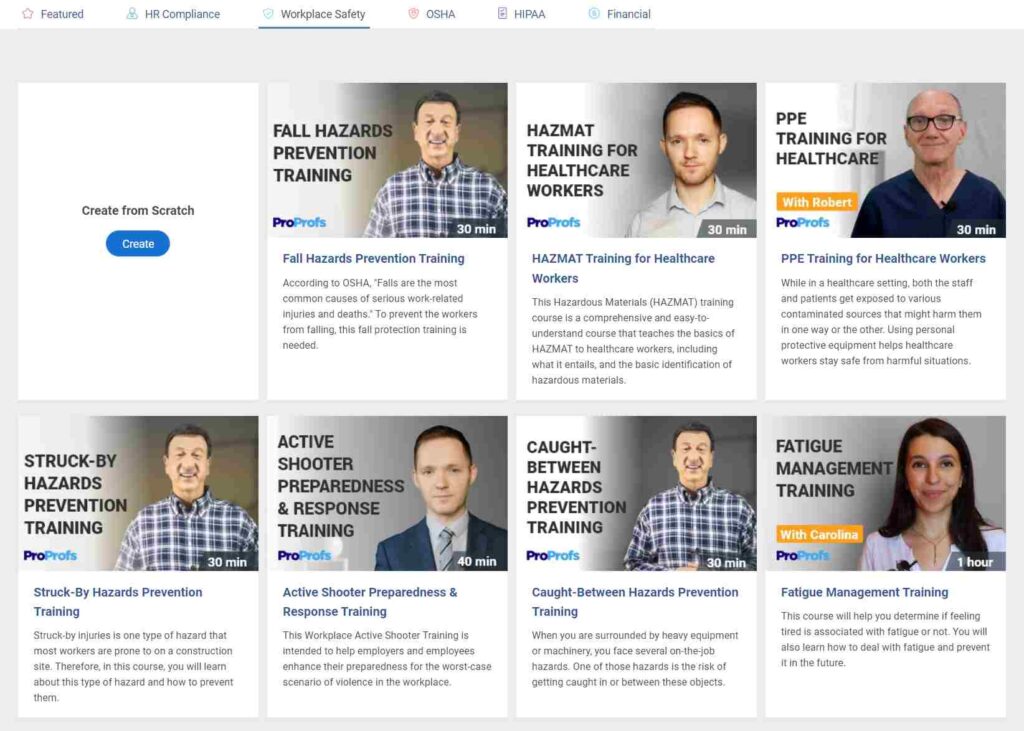 Conduct Regular Safety Inspections

Regular food safety inspections are the best safeguard against foodborne illnesses and a means to protect your employees and customers. You should check how food is prepared, packed, stored, and served, and whether your employees strictly follow all the safety guidelines.
The idea is to identify and fix potential health hazards at the point of origin before your food items reach the consumers.
A standard food safety checklist should include the following:
Kitchen opening & closing checks
Cooking & temperature checks
Freezer temperature checks
Allergic reaction reports
Allergen separation checks
Pest activity checks
Food poisoning reports
Evaluate Training Results
Post-training evaluations help you understand whether the training achieved its objectives. You can find out the performance of your training programs and their effectiveness vis-a-vis your business goals. Based on this, you can improve the training further for maximized results.
Questionnaires, online feedback surveys, training feedback forms, and one-on-one feedback collection are some methods you can use to review the effectiveness of your employee training.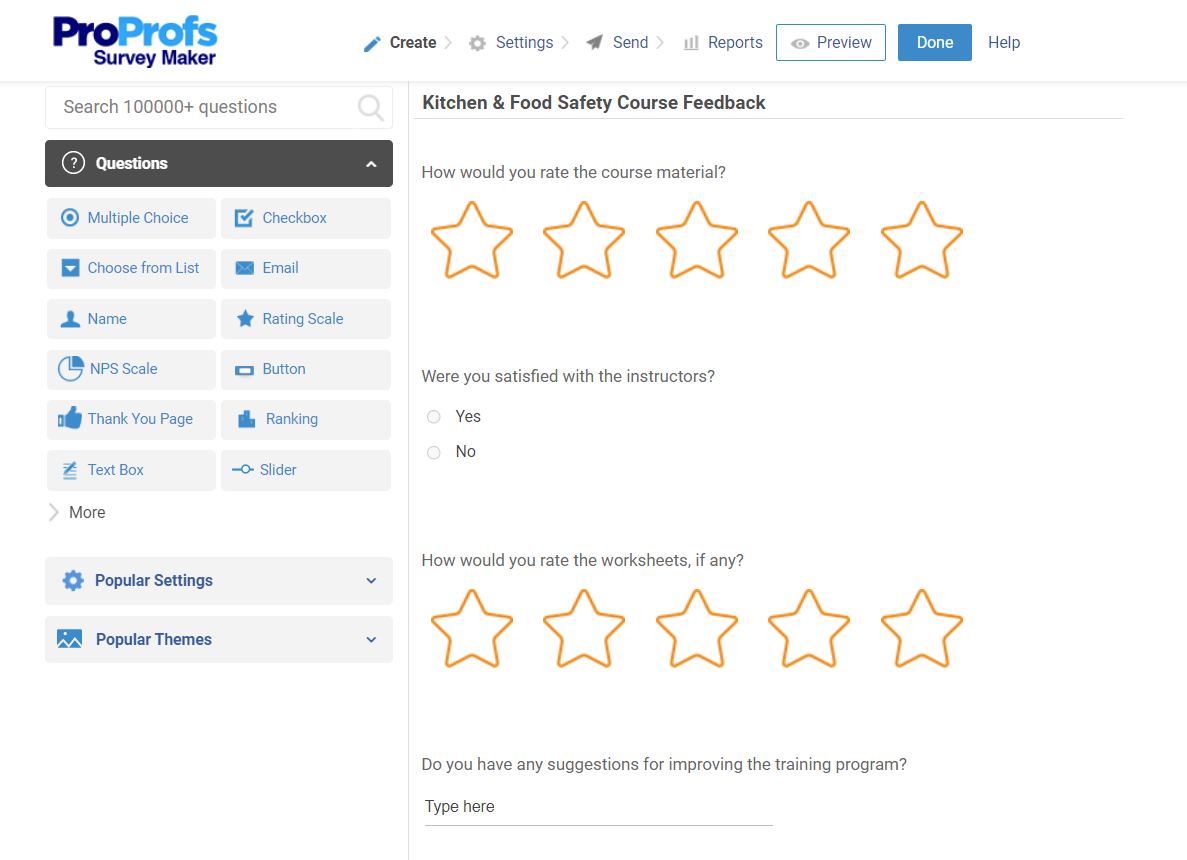 Stay Up-to-Date With Safety & Compliance Rules

Safety and compliance rules are revised frequently to meet the needs of modern workplaces. That's why employees at all levels need to adhere to these industry standards in letter and spirit, and the only way to do so is to stay up-to-date with them.
This will ensure compliance with the latest laws, remove legal liabilities, and, more importantly, keep everyone safe. Your safety training plan should reflect these regulatory changes to deliver relevant safety information.
Watch: What is OSHA Compliance Training
Enforce Employee Accountability

Make sure every employee understands their responsibility for creating a safe work environment, ensuring food safety, customer safety, and the safety of themselves and others.
As a shared responsibility, safety should be everyone's obligation and each employee should be accountable for their actions. Only then will you see the real benefits of training your employees.
Build a Culture of Safety
Ultimately, the goal of your food safety training should be to build a sustainable safety culture in the workplace. It should top the priority list.
For this, you should consider doing the following:
Create a safety policy
Define individual & team responsibilities
Encourage open communications
Build a robust reporting system
Provide practical training
Assess compliance on an ongoing basis
Develop Effective Food Safety Training for Employees
Employees trained in food safety understand their safety responsibilities better. They are in a better position to ensure everyone's safety, including customers.
Almost all long-established companies know what food safety training is, why it is important, and who comes under the purview of food safety laws. The trickier part is sketching a training plan, implementing it, and monitoring progress, challenges, and milestones.
As a company in the food service industry, you have no choice but to follow the safety guidelines by the book because it concerns everyone's health and safety.
This guide will certainly help you develop and roll out a successful program for your employees. For that, you should do the following:
Conduct a risk assessment
Identify your business goals
Align them with training objectives
Use the right tool and courses
Conduct regular inspections
Evaluate your training results
Build a safety culture
Stay compliant with industry regulations
Food safety training based on this checklist will add accountability to employees, prevent food contamination, eliminate wastage, and keep everyone safe.
If the lack of a training tool is holding you back from implementing your programs, don't worry. There are many solutions on the market. Choose one that can best meet your business-specific requirements. To make sure you land the best one, go for a free trial or demo of the tool before committing yourself to it.
Do you want a free Training Software?
We have the #1 Online Training Software for employee training & assessment