About
Headquartered in Sussex, Wisconsin, Lauterbach Group is a manufacturer of custom product labels and markings. It manufactures for the Direct Response, Food/Beverage, Household, and Product Security & Authentication industries utilizing state-of-the-art equipment and technology. What sets the Group apart is its people - personal, available, nimble, and true experts at their craft. The group believes in working smart and working together. That's why it makes it a priority to partner closely with its clients.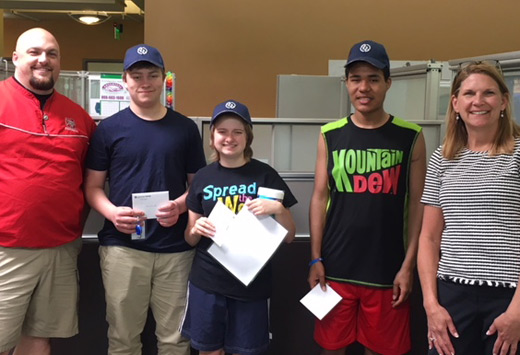 Problem
Our group believes in ongoing education for members as a part of social accountability (sustainability) and wanted to expand our education beyond safety topics.
Our struggle was how to get members in the same room for additional educational training with all the daily challenges of running a business with minimal resources, not to mention across shifts, scheduled vacations, etc.
We needed a simple solution that could track the education yet provide a method to ensure comprehension of information and allow members to schedule the educational training during downtimes for efficiency and effectiveness for business operations.
Solution
We looked at many options and thought ProProfs could provide the solution. We obtained access and started creating educational training immediately.
We have used this platform to create educational training followed by an online assessment for job roles & responsibilities, specific tasks, activities, departmental focused information, as well as company-wide monthly education training.
It is easy and very versatile to build whatever type of educational piece you want. We have created our own videos to upload, link to web videos, created images and documented content for clarification. The follow-up allows for various types of questions to ensure our members have learned what was being conveyed.
Result
ProProfs has enabled easy creation of immediate and continuous improvement of educational training and getting the information out. The ease of accessing the information, testing and tracking features facilitate real-time reviews and the ability to re-educate when information is not clearly understood by employees.
Our participation level reflects the ease of use for employees to accomplish educational requirements on-time. Not to mention employees find the educational information provided as useful. A win-win situation if you ask me.
The tool offers various ways of distributing educational quizzes, emails, links, etc. Superb feature as you can use various methods for each quiz.