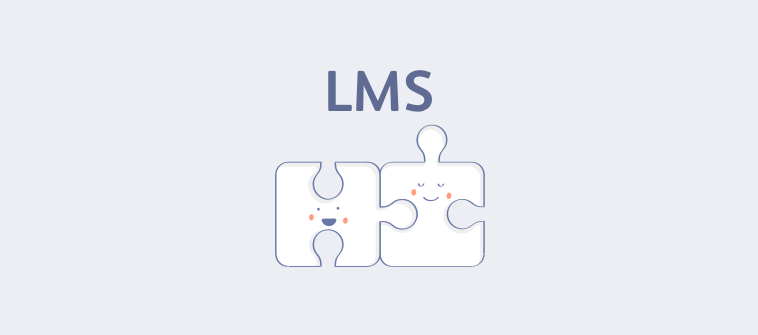 Learning is not something done to you; it is something you choose to do. – Seth Godin, American author & entrepreneur
Are you that kind of person who believes that things can always be improved in one way or the other? If yes, LMS integrations will excite you.
Some of the advanced learning management systems in the market today are robust enough to support online training in any form. But when you integrate them with email marketing tools and CRMs, you enhance the capacity of what an LMS can do. For instance, ProProfs Training Maker integrates effortlessly with useful software such as Tin Can and LRS or learning record stores and offers multiple benefits to end users under one roof.
If you're wondering what LMS integration can exactly do for you, continue reading to find out. This post discusses how it translates into real benefits for LMS users.
---
Read More:- How Much Does LMS Software Cost? An Overview of Pricing Structures
---
Best of Both Worlds
The meaning of LMS integration can be best understood from the technological consolidation that it makes possible. By integrating your LMS with one or more of your favorite tools, you are leveraging the best that both technologies have to offer. How does this play out?
It is actually simple. SaaS providers often extend their software offerings by adding additional capabilities in the form of integrations. Users get to reap the benefits of two tools in just one software. For example, you can integrate ProProfs Training Maker with Salesforce, create online courses for sales training, and assign those courses to your sales representatives using the ProProfs dashboard.
---
Read More:- Create Online Courses in Any Language
---
Such combinations have something to do with the trend of increased adoption of these technologies. Further, SaaS LMS vendors see growth opportunities in offering powerful settings and integrations to their customers with their learning & development software, and providing a delightful experience.
Making Online Training Easier
Without the easy blending of two or more functional software components in a cloud LMS, most end users are likely to remain inaccessible to the benefits that such integrations bring. This is because, they must integrate two systems manually in those cases, which requires a huge amount of time and resources.
Read More: 15 Best Online Training Platforms
An LMS with room for custom integration simplifies things for its users. It offers them the liberty to choose from a range of amalgamations that can help meet their business objectives. Features such as single sign-on, and SCORM and Tin Can API compliance make such LMSs a comprehensive solution. This is how you consolidate employee training or online education into a single LMS system.
---
Read More:- 5 Reasons Why Seasonal Employee Onboarding Is so Much Easier with eLearning Tools
---
Watch this video:

---
Read More:- Benefits of a Tin Can API Compliant Learning Management System
---
Focus on Core Business
If you are still sitting on the fence as to whether you should adopt LMS integrations or make do without them, Here are some long-term business benefits.
One of the primary benefits of an LMS consolidation is that it enables organizations to focus more on their core business activities and less on ancillary matters such as software integration. Advanced forms of software integrations automate and streamline many critical business processes, allowing enterprises to focus on driving business growth instead of the challenges of integrations.
Collaboration through LMS API Integration
Interoperability is a sign of a good LMS. Users can now create LMS integrations using APIs such as Tin Can, also known as Experience API or xAPI. They provide the improved version of LMS integration standards over the erstwhile SCORM. Using such powerful unifications, you can track courses made in any training software, record learning experiences called statements in LRS, and leverage platform transition easily.
As a Tin Can-compliant LMS, ProProfs Training Maker lets users to track not just courses created in ProProfs LMS, but also courses made on other eLearning tools such as iSpring, Articulate, and Captivate. All the course data is captured in a Learning Record Store and made available in the form of easy-to-understand reports. This way, learning becomes a collaborative and enjoyable activity.
---
Read More:- What is a Learning Record Store (LRS)
---
Delightful User Experience
In LMS integration, a network of software systems communicates with each other by exchanging learning data seamlessly. It, thus, automates repetitive and tedious tasks. One side benefit of such technological merging is that data capturing, knowledge sharing, tracking, and assessment becomes easier for all stakeholders across all departments and geographies.
This enables all individuals to work together towards a common objective effortlessly, which ultimately gives a positive user experience.
The Takeaways
LMS integration can be a shot in the arm given you fully understand all your technical and functional needs before going in for the right software combination. Integrating an LMS with other tools is about arranging everything you need for learning and development in one secure place. This saves time, energy and improve efficiency and productivity. An integrated LMS far outweighs what a standalone LMS is capable of doing. It makes online training and learning an unforgettable experience for both instructors and learners.
Get the most out of LMS platforms with LMS integrations. Take a tour now to get started.
Do you want a free Training Software?
We have the #1 Online Training Software for employee training & assessment