About
An undisputed #1 platform for Olympiad exam preparation, Olympiad tester offers world-class online mock tests, sample question papers, practice tests, and Olympiad books. It has delivered 2 million+ online tests and worksheets for NCERT/CBSE and Olympiad exam preparation for Grade 1 to Grade 12 in Science, Math, English, Cyber, and General Knowledge. Thousands of students appearing for various Olympiad exams trust its courses.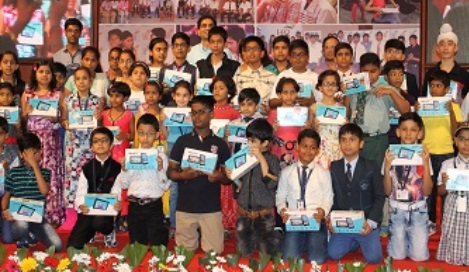 Problem
It is always our endeavor to give the best to one of the most competitive and prestigious exams in the world. Unfortunately, we found that there was an absence of a learning platform that supports different types of study materials in one course.
Solution
All the products we wanted and then some more were available with ProProfs. It allowed us to easily create courses with a variety of study materials. Add to this the extraordinary support services. The customer support of ProProfs is outstanding. The team worked even late nights on weekends to fix our issues.
Result
Thanks to ProProfs, we have been able to maintain our position as an undisputed leader in Olympiad exam preparation in the K-12 segment for the past few years. Things would have been different without the support of your tools.